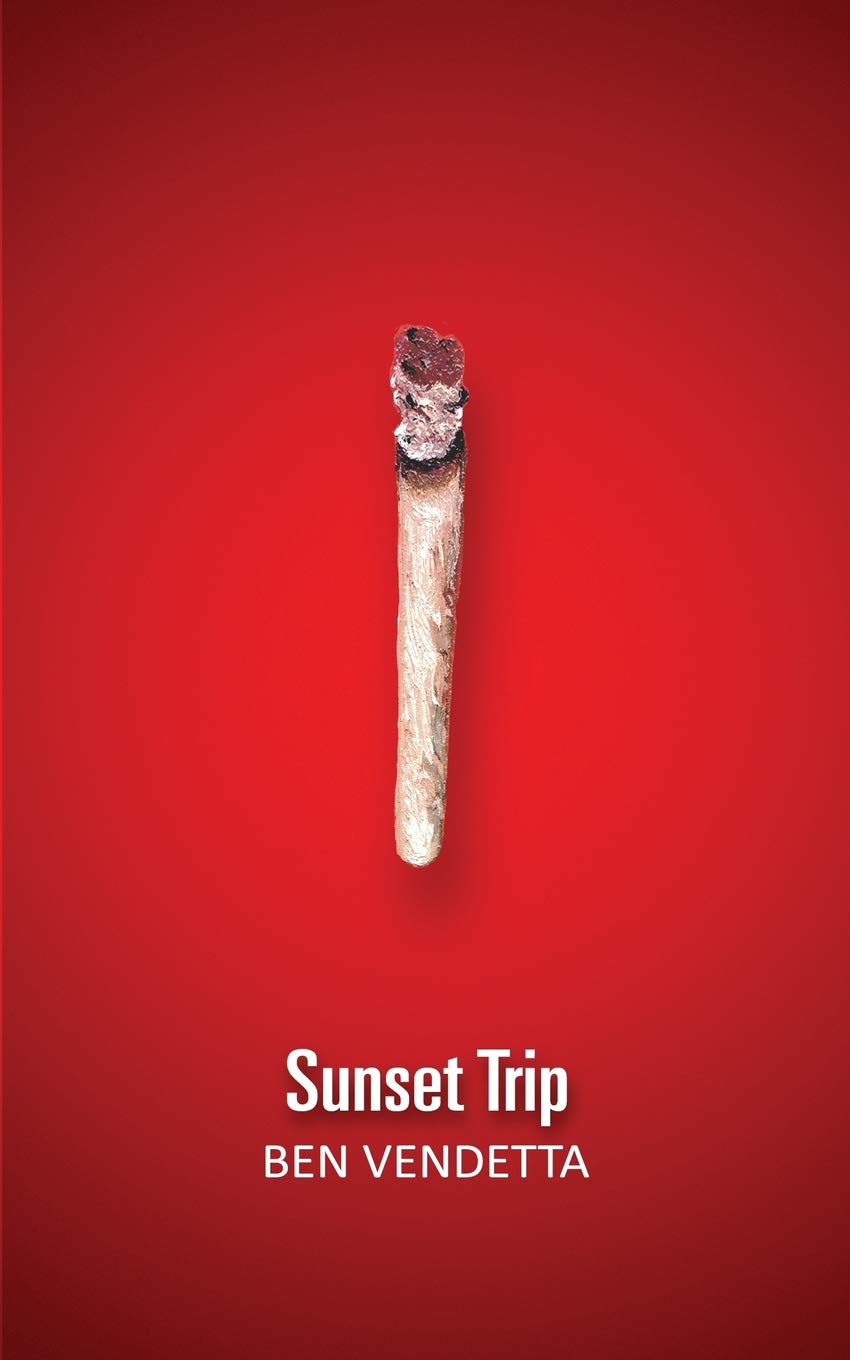 20 October 2018
Fellow Big Takeover writer Ben Vendetta has graced us with the final book of his music industry trilogy called Sunset Trip. Continuing the (mis)adventures of anti-hero Drew, it moves on to sunny California, where Drew co-habits with a musician named Mark on the verge of a comeback. Both of them met in rehab and there is a great deal of background on their trials and tribulations along the way. Mostly, though, we are treated to the very real problems of making it as an artist in the fickle world of the post 2000 music industry.
I laughed and sighed my way through this final book (I read the second novel, but not the first in the series), for despite the surface sheen of LA, Vendetta scrapes at the underlying empty layers that dot many of the players in the music industry. It's no wonder that depression and addiction litter people's lives. Our main character Drew finds a new lease on life working at a record label and meets and marries a cool lady.
Vendetta has an insider's knowledge of the glory days of the 80s and 90s, when so much of the music was fresh and dynamic. So much happened in such a compressed period of time, that it's no wonder his main character has endured so much tragedy in his life. Vendetta has a witty and sharp way with words, as evidenced by quotes such as 'She moved out the next day. Virtually everything belonged to her. Overnight, our hip modernist pad, full of vintage furniture and collectibles, morphed into a lonely vampire's lair.' Or, how about 'He's a modern day Lestat, feeding off his band's youthful energy.' These are only a few of many clever lines that will keep you entertained throughout this book. Though there was ample foreshadowing, I was still surprised at the ending, though in hindsight I shouldn't have been. Your mileage may vary. In any event, any fan that has followed the independent music scene for any length of time will appreciate the insight Vendetta offers, and this book will definitely resonate on multiple levels. Well done!
Pick up the book at the usual outlets or over on Ben's online store.
Listen to Ben's personally curated soundtrack for all three books on YouTube.