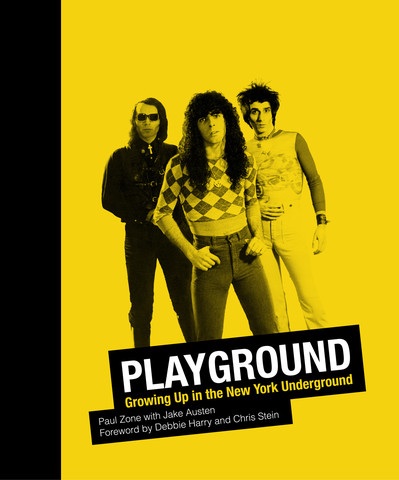 23 August 2014
Paul Zone with Jake Austen
Foreword by Debbie Harry and Chris Stein
Documenting history as it happens sometimes comes down to being in the right place at the right time. Paul Zone certainly was. Along with his brothers, Miki and Mandy, they were The Fast, who came up in the punk scene of New York in the 1970s. From the early days at the Academy of Music and Mothers, onto Max's Kansas City and CBGBs, the Zone brothers were there from the beginning. From seeing Marc Bolan (T.Rex) or Lou Reed, to performing with bands such as Blondie and Talking Heads, The Fast, while never achieving much notoriety outside the city, were a vital part of the burgeoning music scene that transformed the world during the late '70s.
If Zone had seem fit to only record his experiences via memoir, his tales of his musical career (including his electronic dance duo Man 2 Man, which had an international hit with "Male Stripper" in the '80s), and his friendships with The Ramones, Blondie and the New York Dolls would be fascinating enough, but to our good fortune Zone was a camera buff, snapping his friends and heroes in casual settings. From Joey Ramone enjoying Zone's mothers 5am breakfast, a silver-faced Alan Vega of Suicide performing in 1973, or early shots of Debbie Harry and Blondie posed in Arturo Vega's loft, these are never before seen images of some of the most legendary figures before the world knew and lionized them.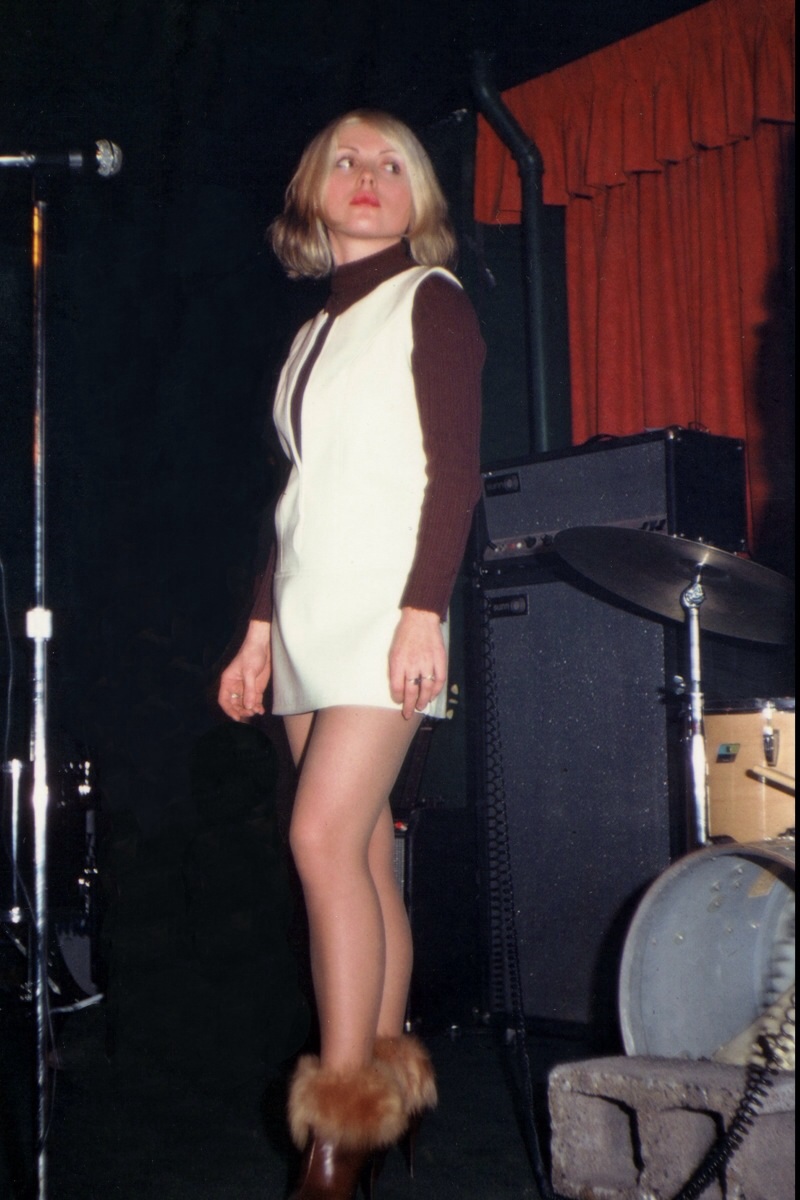 Debbie Harry (Blondie) / Max's Kansas City, 1975
Nearly every page shows an icon passed, from The Ramones, to the Dolls, Lou Reed and Lance Loud, and Zone's brothers, who both died of AIDS in the 1980s. So Playground is a poignant read, but Zone doesn't wallow in sadness, instead celebrating each both as a perhaps flawed character- but more importantly, as a friend. His story- and images- of growing up in Brooklyn to the worlds of glam and punk are arresting, and a vital part of our nations history. Highly recommended.