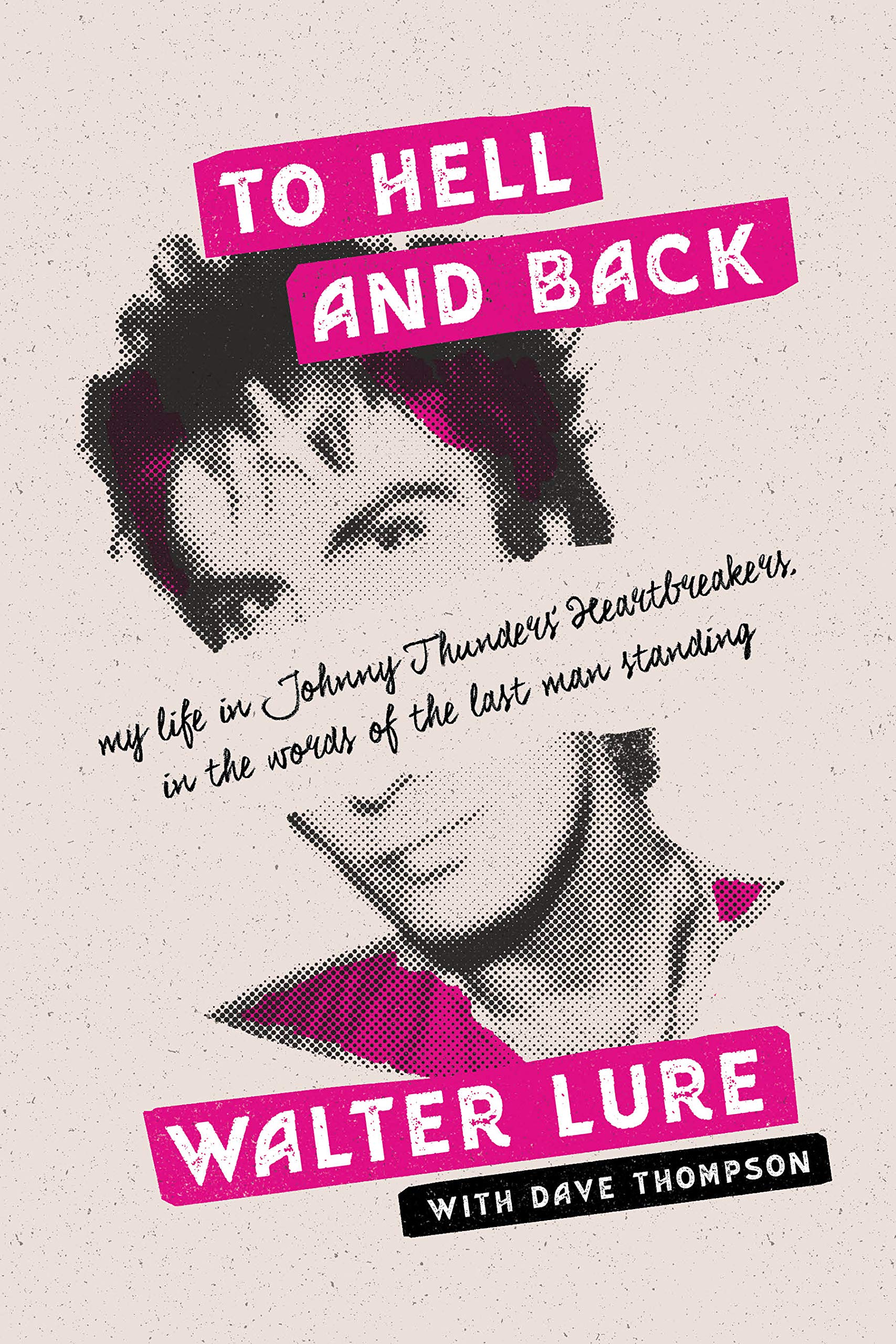 9 April 2020
Walter Lure with Dave Thompson
This memoir is subtitled "My life in Johnny Thunders' Heartbreakers, in the words of the last man standing". While that is certainly true, and Lure recounts the tale well, it shoulda been called dope.
Because nearly every page of this account is about dope. Getting it. Taking it. Getting more of it (Cop Shoot Cop anyone?). Honestly, you couldn't tell the story of the Heartbreakers without it, and Lure doesn't sugarcoat it. From hustling to find smack in Alphabet City to jonesing from lack of it on tour in Europe, it's the constant refrain of this riveting memoir. Because as good as they were, Thunders and the Heartbreakers only really made one album (the chaotic L.A.M.F.), and that was enough to cement their rep.
Walter Lure's path to rock and roll infamy will strike readers as familiar if they've read accounts of the early days of The Ramones or Richard Lloyd's account of life in Television and beyond in his Everything is Combustible. Same group of people, in the same part of New York, all playing CBGBs, it's impossible to not hit the same ground and bring up the same stories. Lure's recollections of folks like Joey and Johnny Ramone, and his bandmates Billy Rath and Jerry Nolan are sharp and unblinking, and his obvious affection for Thunders despite all the crap they went thru – is touching. The story of the Sex Pistols Anarchy tour of Europe, which saw the Heartbreakers cast in the "elder statesmen of punk" role alongside newcomers The Clash, The Damned and more is riveting, and he tells it straight.
Lure went from the stages of dive bars to a stint on Wall Street – how punk is that? He did it all with a withering sneer for wannabes and hanger-ons (like the late Nancy Spungeon – oi!), and they most likely deserved it. For fans of NYC punk, this engrossing tome will be a welcome addition to the history, by the man who made it out alive, Walter Lure. Recommended.