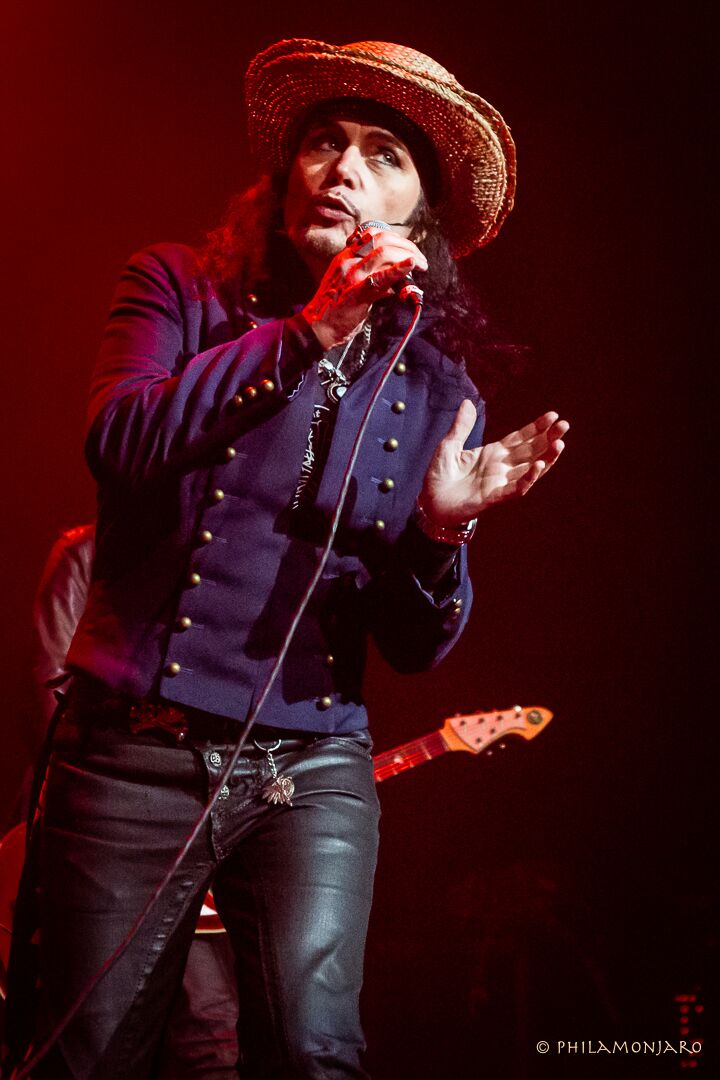 9 September 2019
Photos by Philamonjaro. Originally published 9/8/2019. Updated 9/9/2019 with approved photos.
British rocker and New Wave icon Adam Ant took fans at the Vic Theatre on a time warp 37 years backward, performing 1982 solo album Friend or Foe in its entirety. The band dressed for the occasion, arriving in Ant's signature pirate garb with buckles, boots, sashes, long coats and dangling scarves. Ant himself even sported the pinstripe sideburns famously portrayed on the cover of 1980's Kings of the Wild Frontier from his prior group-based incarnation Adam and the Ants.
The show began at the top of Friend or Foe's first side with a riotous run through the title cut, driven by a Burundi beat from tandem drummers Jola and Andy Woodward. The pace barely flagged through the end of side two's closing instrumental "Man Called Marco" (in honor of former Ants guitarist and songwriting partner Marco Pirroni). Highlights along the way included #6 Billboard Hot 100 single "Goody Two Shoes," featuring more thundering and body-moving tom-toms. Fans joined Ant for the innuendo-laced chorus, singing "Don't drink, don't smoke, what do you do?"
"Desperate But Not Serious" hit hard, relying upon the sinewy guitars played by A. P. Leach and Will Crewdson. Although Ant mimicked the horn solo, the song's arrangement was leaner and tougher than its familiar radio counterpart without the sweetening influence of the sparkling trumpets heard on the album. Ant's vocal was particularly enthusiastic during deep cut "Cajun Twisters." When not singing, he deployed prancing dance steps, youthful jump-kicks and twirls.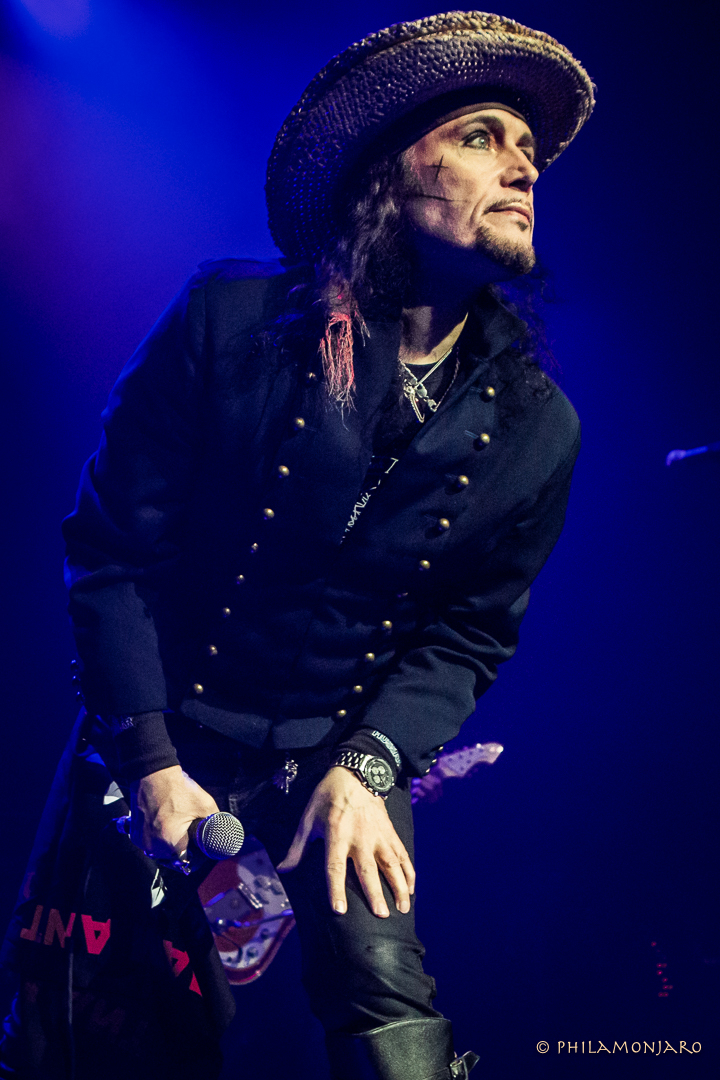 The remainder of the generous 28-song set list drew from early fan favorites by Adam and the Ants as well as solo fare. A healthy portion of Kings of the Wild Frontier was performed, to the delight of those who missed Ant's prior tour focused on that album in 2017. "Dog Eat Dog" got the second act off to a rowdy start.
The evening was tailored to highlight Ant's legacy as a star of radio and MTV. The newest song was 1985's "Vive Le Rock." At 64, Ant still delivered the blind optimism of song's coda with enthusiasm, crying, "Look, ma, I'm on top of the world!"
The music itself did most of the talking, beyond Ant's regular thanks to the fans in Chicago for packing the room. Still, Ant opened up as the show progressed. "Here's a little tune," he said. "It's all for you on this hot evening." The audience took the offered gift of "Antmusic" with relish, and did its best to drown out the band with its own ecstatic singing.
Ant donned a black Gibson Les Paul guitar as the band dug deep for early songs including "Zerox." The next gem was preceded by Ant's story about riding down the English coast in his father's car. "We'd see all these rockers going by on their bikes at a hundred miles per hour," he said, miming close shaves on either side of the vehicle. "My Dad'd say, 'Get off the road, you hooligans!' I said, 'Hang on, Dad, that does look really cool, actually.'" The singer then dedicated "Cartrouble" to those rebellious bikers.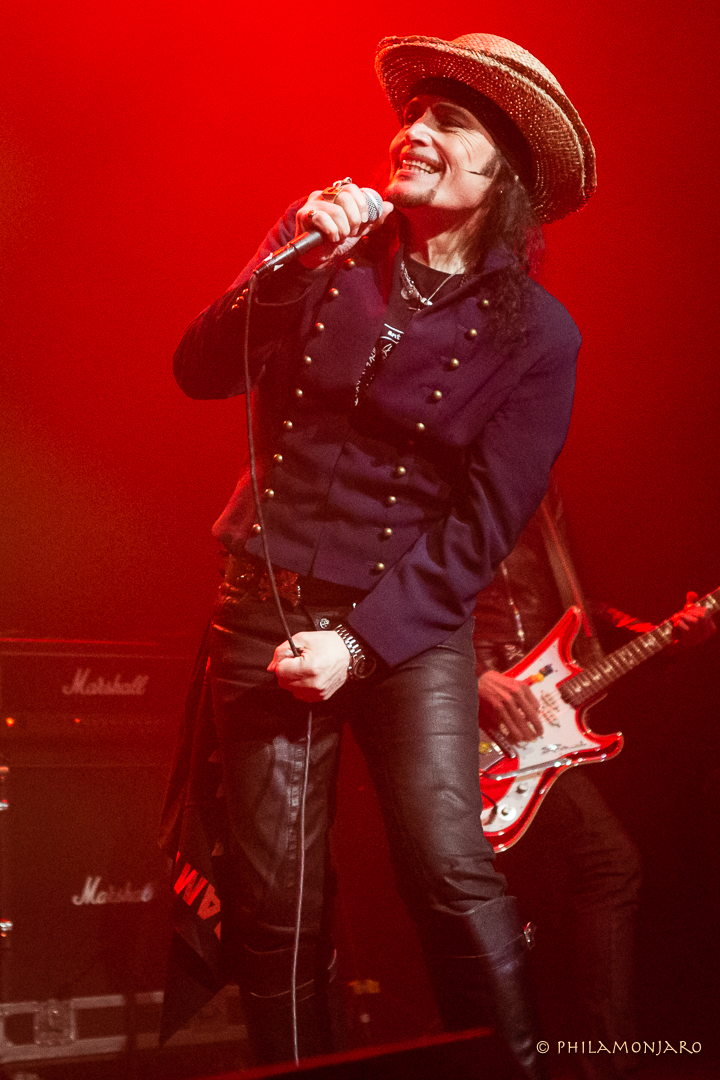 Despite shrieks of encouragement from the crowd during "Strip," Ant only went as far as unbuttoning his coat. Soon afterward, he introduced "Kings of the Wild Frontier," saying it was probably his favorite song. "A new royal family, a wild nobility," sang Ant and audience together, as the tribe bonded in musical communion. Rock-steady bassist Joe Holweger concluded the song with a spinning leap.
"Seeing as it's hot in here, I thought it might be quite nice to have a little ballad – slow it down a little," said Ant next. "Not really," he added with a wink, as Crewdson and Leach tore into the jagged punk riff of "Beat My Guest." The band then closed the main set with a defiant "Stand and Deliver."
The band returned for a three-song encore, including "Press Darlings" and heavy rocker "Red Scabs." Crewdson was let off the leash for show-closer "Physical (You're So)," taking flight with a pair of slashing solos.
It was an engaging show that admirably toasted thrills from the past. Committed fans might have welcomed a song from worthy 2013 album Adam Ant Is the Blueblack Hussar in Marrying the Gunner's Daughter – or perhaps a peek at whatever is currently percolating beneath Ant's tricorn hat.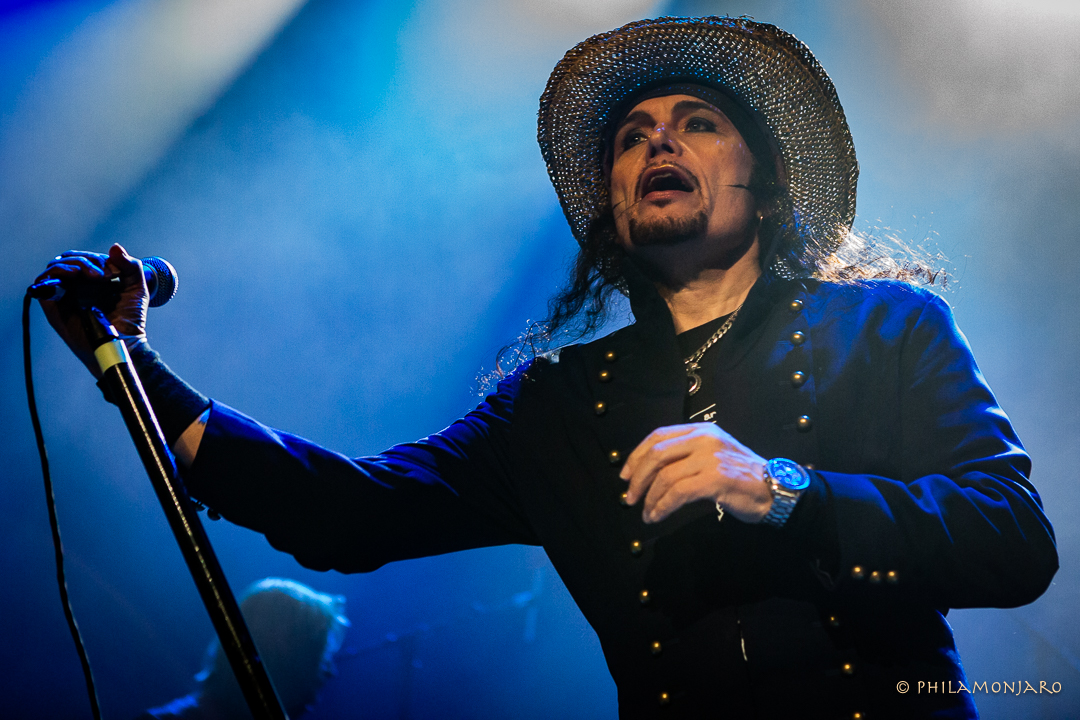 Glam Skanks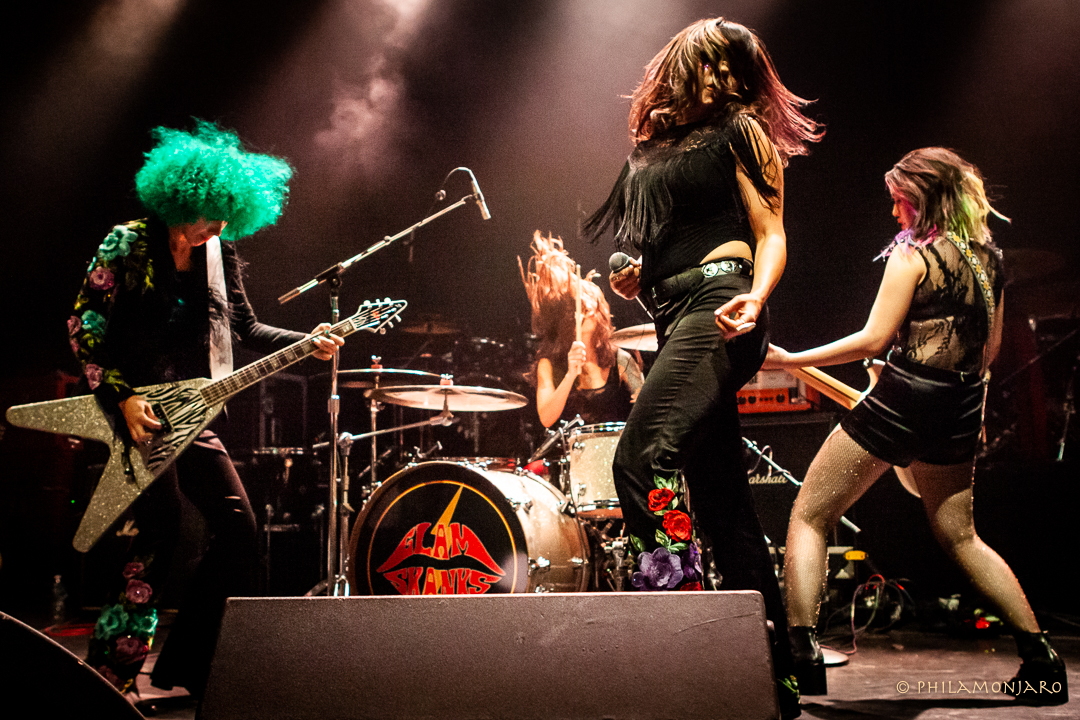 Hollywood quartet Glam Skanks opened the show with a 30-minute adrenalin rush of glam-tastic hard rock, including "Wild Soul" from the group's 2016 debut. In an era where an all-female rock band still raises eyebrows, it bears mentioning that this band out-rocked and out-entertained a hefty percentage of bands with any imaginable gender combination. Guitarist Veronica Witkin's muscular riffs powered alongside Jessica Goodwin's cavewoman drums during "Glitter City," striking the balance between The New York Dolls and AC/DC. Singer Vanessa McNeil strutted the stage and took bone-crunching knee-drops while howling her way through "Don't Waste It." With luck, Glam Skanks will be back for a headlining club date once they've completed the good work of firing up crowds for Adam Ant.