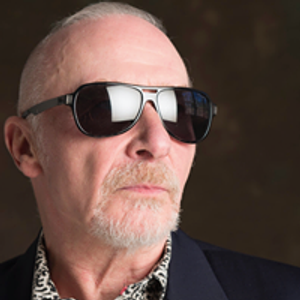 7 May 2019
Graham Parker has never done things the normal, conventional way. Although his overall sound hasn't generally veered too much from his early albums' mix of Bob Dylan, Van Morrison, The Rolling Stones and '60s soul, with some albums (such as those aforementioned early releases like 1977's ferocious, punk-ish Stick to Me) favoring his more rock and roll side and others favoring his acoustic, pastoral side (such as 1995's 12 Haunted Episodes) and others splitting the difference, his sheer defiance to do things his own way still sets him apart from many of his contemporaries. Throughout his almost 45 year career, he's released a string of official bootleg style live albums (including several box sets) to go alongside his studio albums. And now comes the 40th anniversary of Squeezing Out Sparks, widely regarded as his finest accomplishment, a Jack Nitzsche-produced masterstroke of new wave power pop with Parker's acerbic, witty lyrics taking center stage. Instead of attempting to recreate it with a full band to match The Rumour, Parker has decided to record each song acoustically. It's not a far stretch for fans as many of these songs have been in his solo sets for years, but it's still quite a feat to pull off, especially when songs like the speedy "Nobody Hurts You" don't suggest being adaptable to a solo acoustic format.
Appropriately given that this is the tour for that 40th anniversary release, Parker played about half of Sparks, including the aforementioned "Nobody Hurts You" but also classics like "Saturday Nite is Dead" (another one not expected to work acoustically but one that does), the mid-tempo "Love Gets You Twisted" and the wry commentary of "Waiting for the UFOs." He also peppered the set with other classics like "Back Door Love" from 1976's Mutt Lange-produced Heat Treatment (explaining its origin as an Aretha Franklin influenced number) and the opener, the appropriate "The New York Shuffle" from the aforementioned 1977 album Stick to Me. Alongside these came obscurities like the vinyl-only "Museum Piece" from 1991's classic Struck by Lightning and "Chloroform" from 2005's fantastic Songs of No Consequence. There was even a sing-along for "Stick to the Plan" from 2007's Don't Tell Columbus.
Aside from the tour-appropriate Sparks material, though, the bulk of the fantastic solo set consisted of numbers from his recent albums Cloud Symbols and Mystery Glue, the last one with the reunited Rumour backing him. Working much better in a live setting and mixed with stronger material, the material from these albums shined in this live, acoustic setting in this beautiful, incredible-sounding venue. Parker was in fine spirits throughout, being very talkative, joking often with the audience and explaining the inner workings of his kazoo at one point.
Far from a spent force, at 70, Parker is still an artist well worth your time, particularly in a live setting.