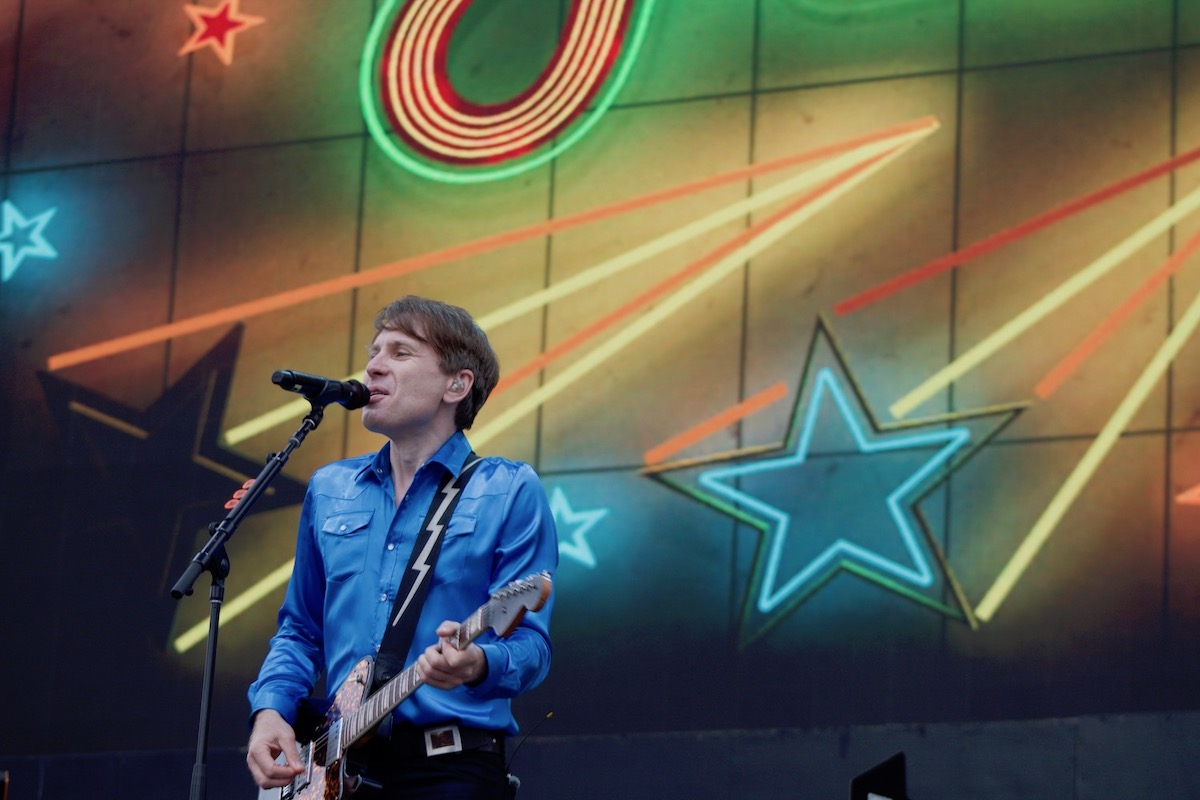 4 June 2022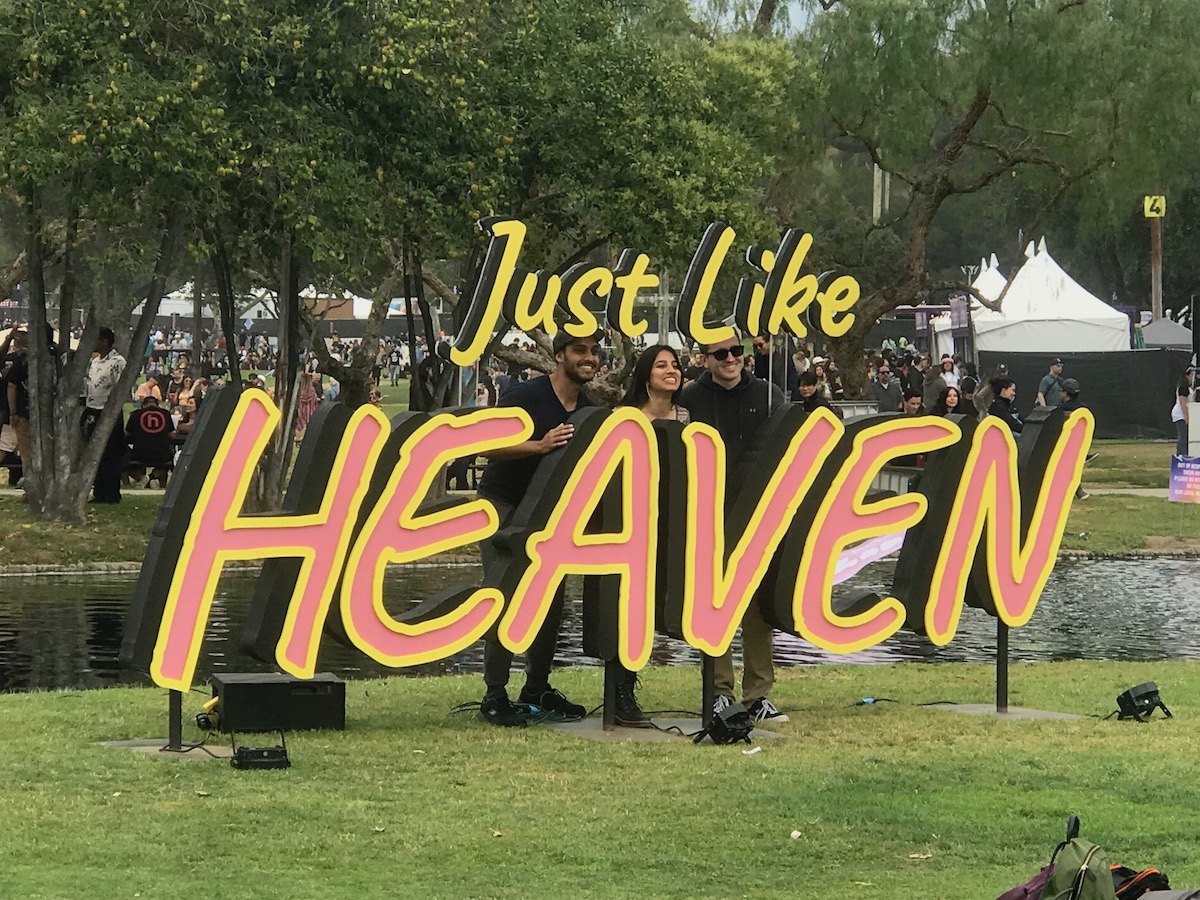 Live concerts and, in particular, festivals, are back in a big way following the COVID-19 dumpster fire that was 2020-21, and the Big T stalkerazzi was out in force to capture the many magic moments at Just Like Heaven, which convened May 21 at the famed Rose Bowl in Pasadena (just east of Los Angeles) for the first time in two years. The powers that be organized a most impressive lineup of Big T favorites (Franz Ferdinand! Interpol! The Shins! The Raveonettes!) The action followed the previous weekend's Cruel World Festival, where Bauhaus tore the place apart and Morrissey stunned everyone by actually showing up.
Oh, Canada! America's hat sent a sizable delegation to Just Like Heaven, including Islands, who regaled everyone with material from 2021's Islomania, and Wolf Parade, who performed Apologies to the Queen Mary from front to back…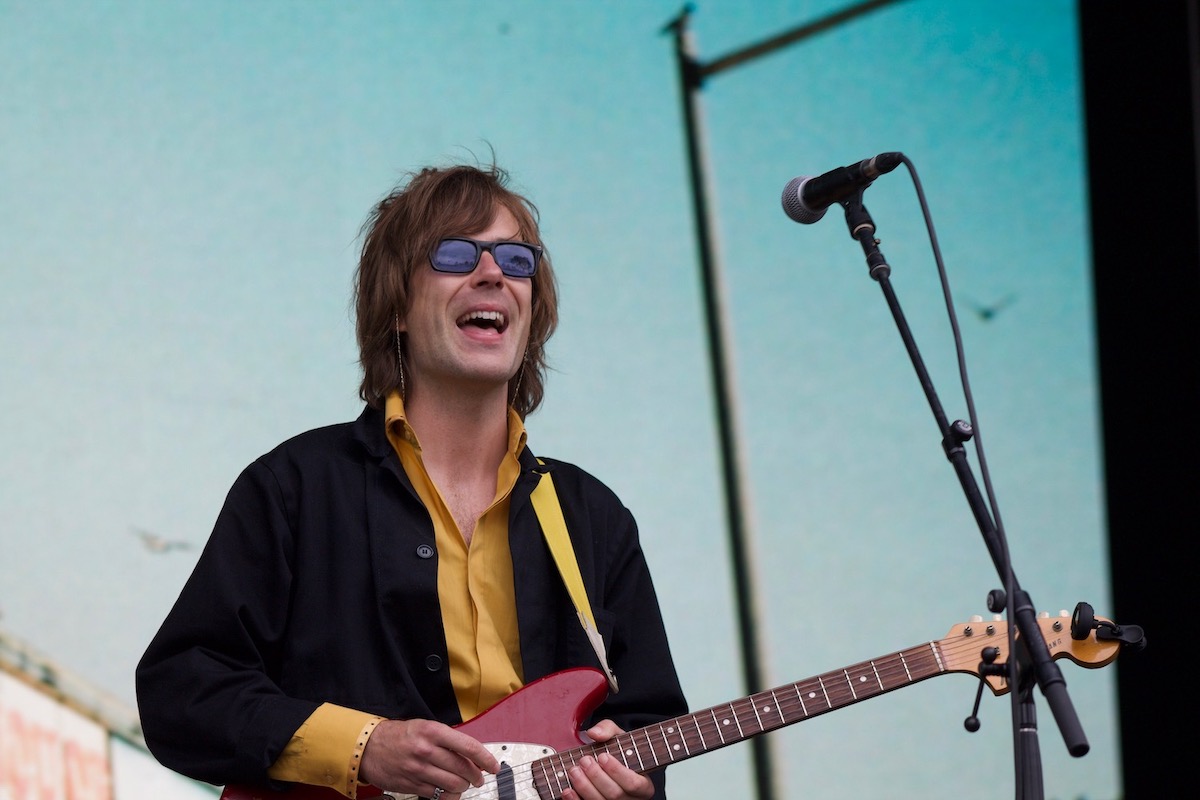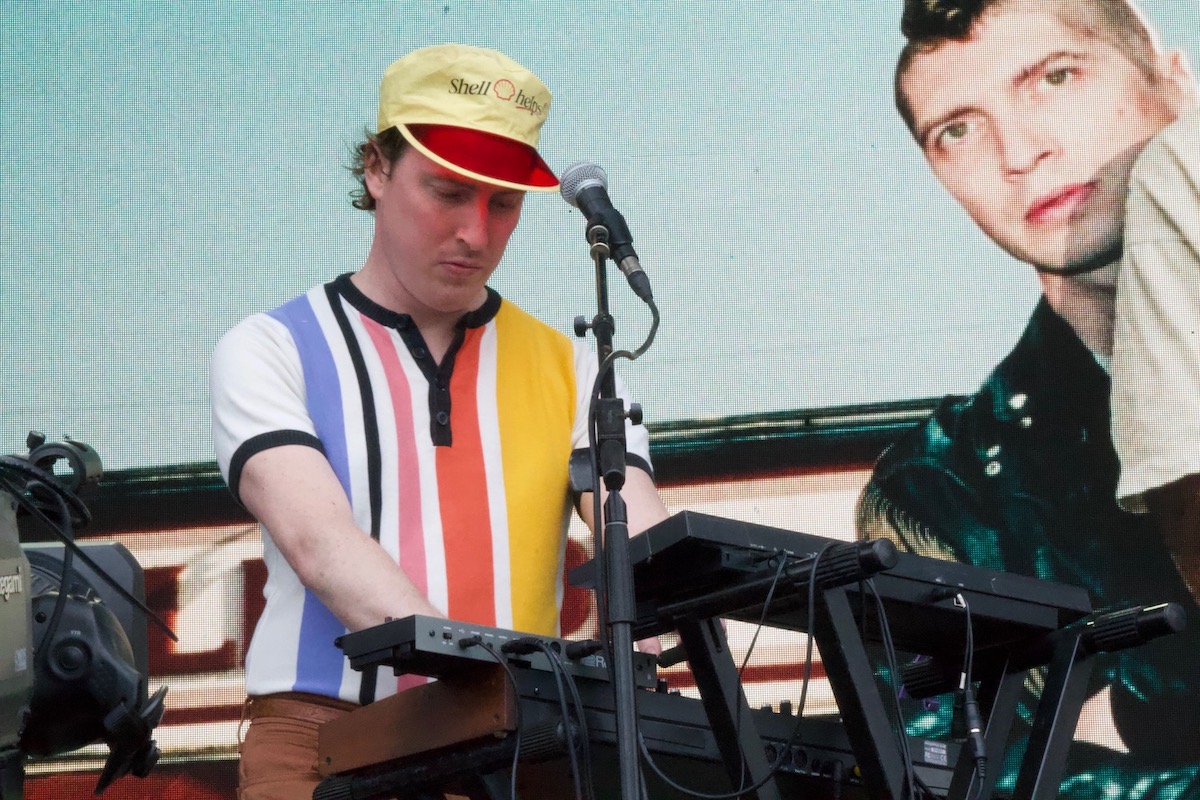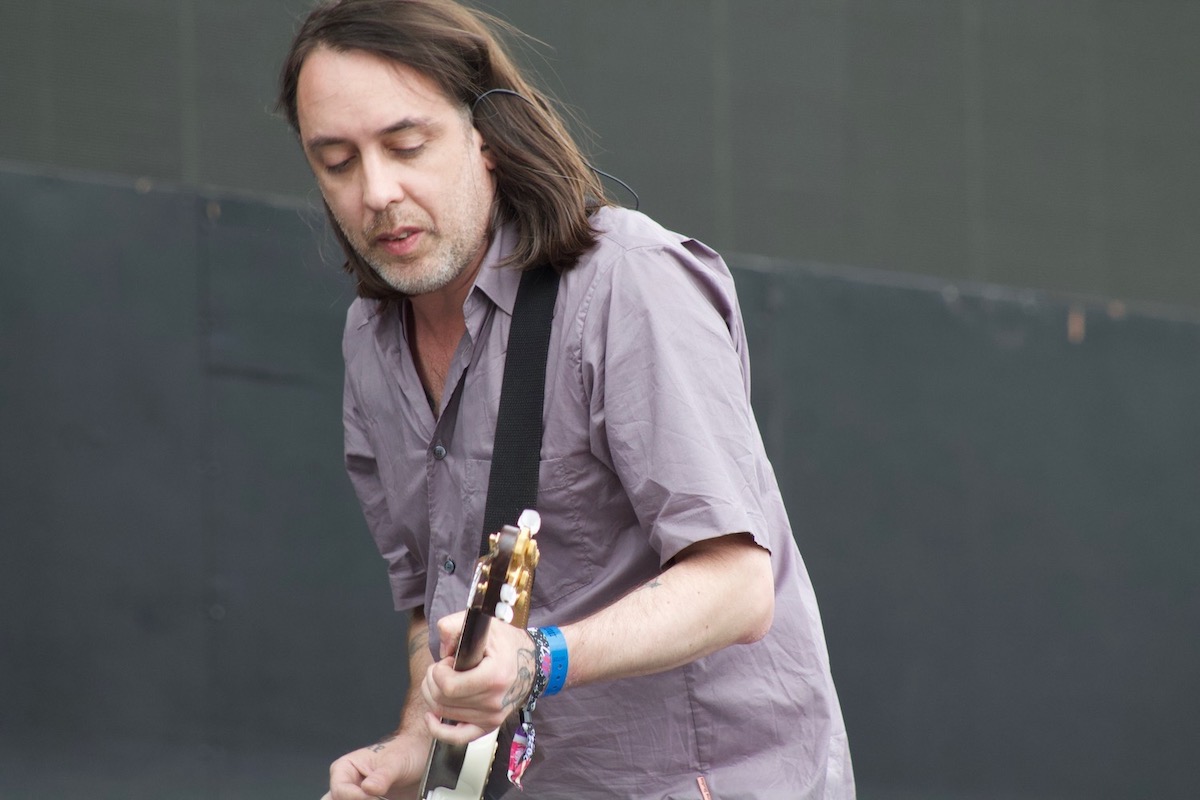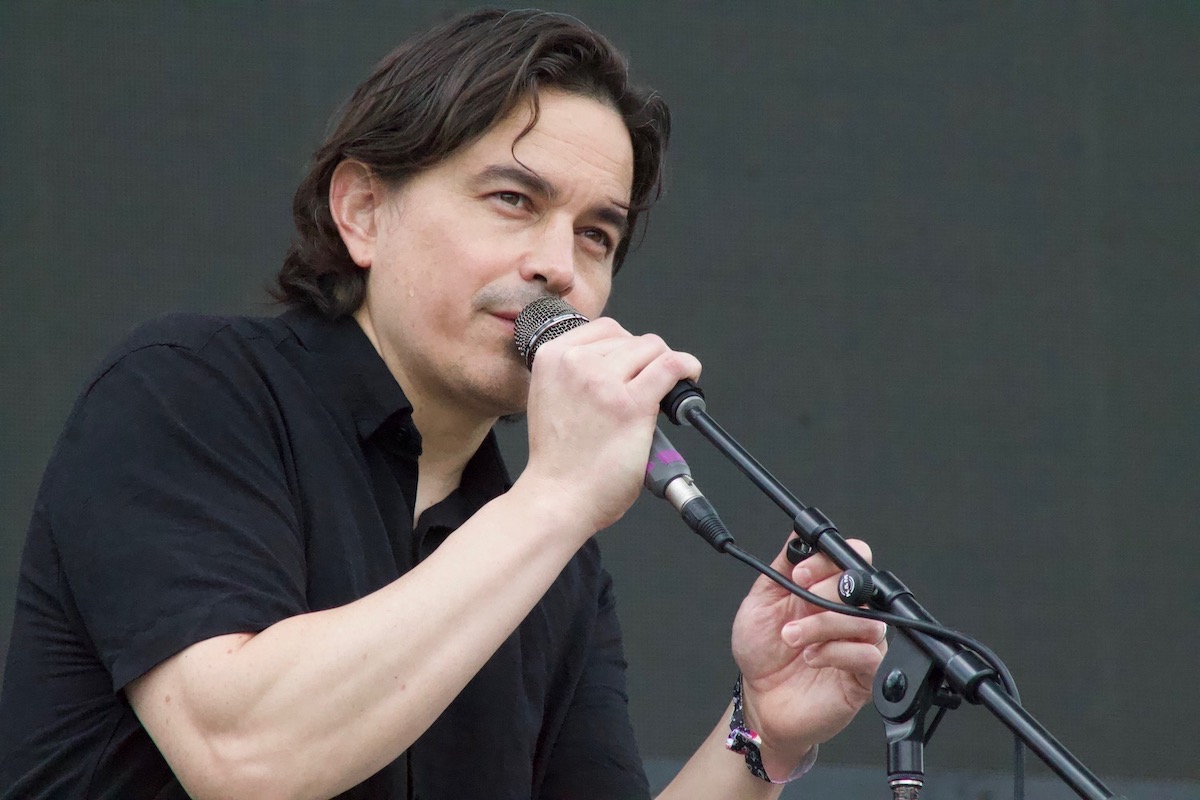 It was armpit hair, ripped hosiery and nipple covers galore as Peaches emerged from her hideyhole to perform The Teaches of Peaches in its entirety. We're all for sex positivity and women's empowerment here at the Big T but Peaches, now 55, has always traded in shock value with nothing whatsoever substantive to back it up, and proved that electroclash was and is a genre best relegated to the dustbin of music history. Twenty-two years post-Teaches, her aggressively-vulgar in-your-face fuck schtick has worn so thin it's threadbare and if she had any sense of decency she would've handed us some sick bags pre-set. The audience ate it up like fistfuls of Smarties nonetheless…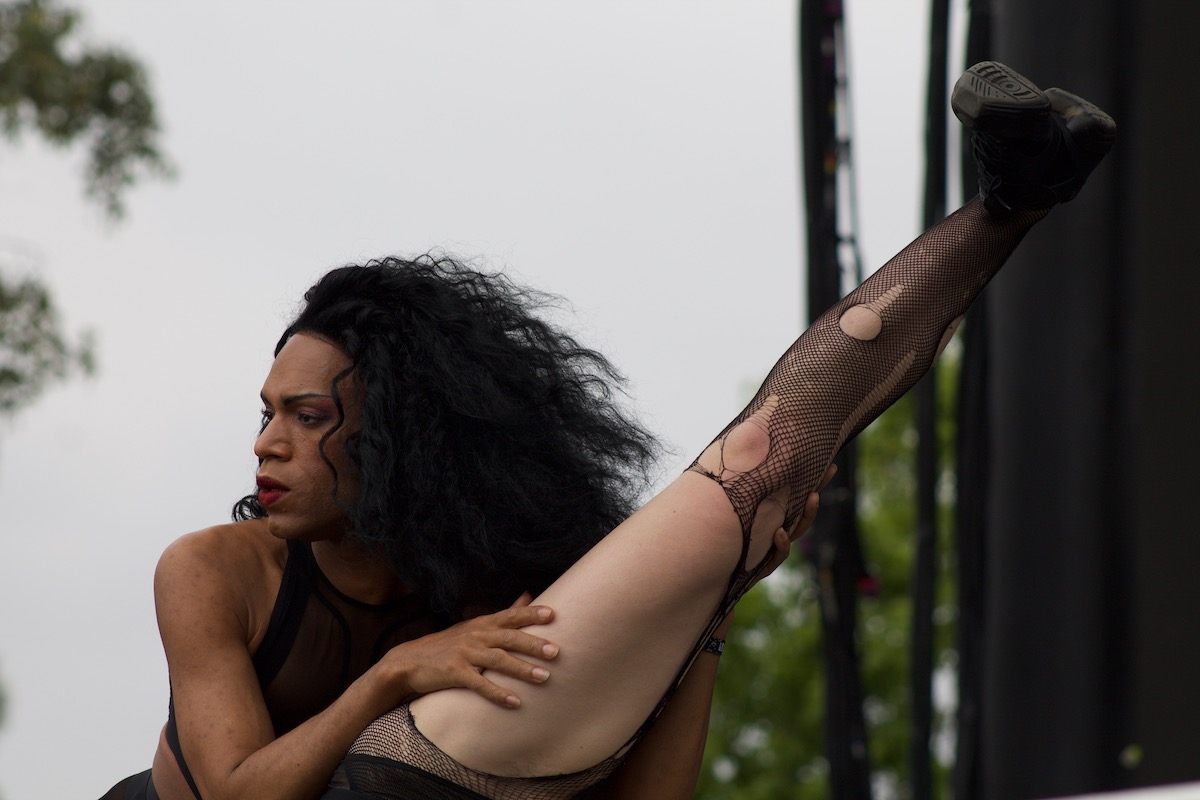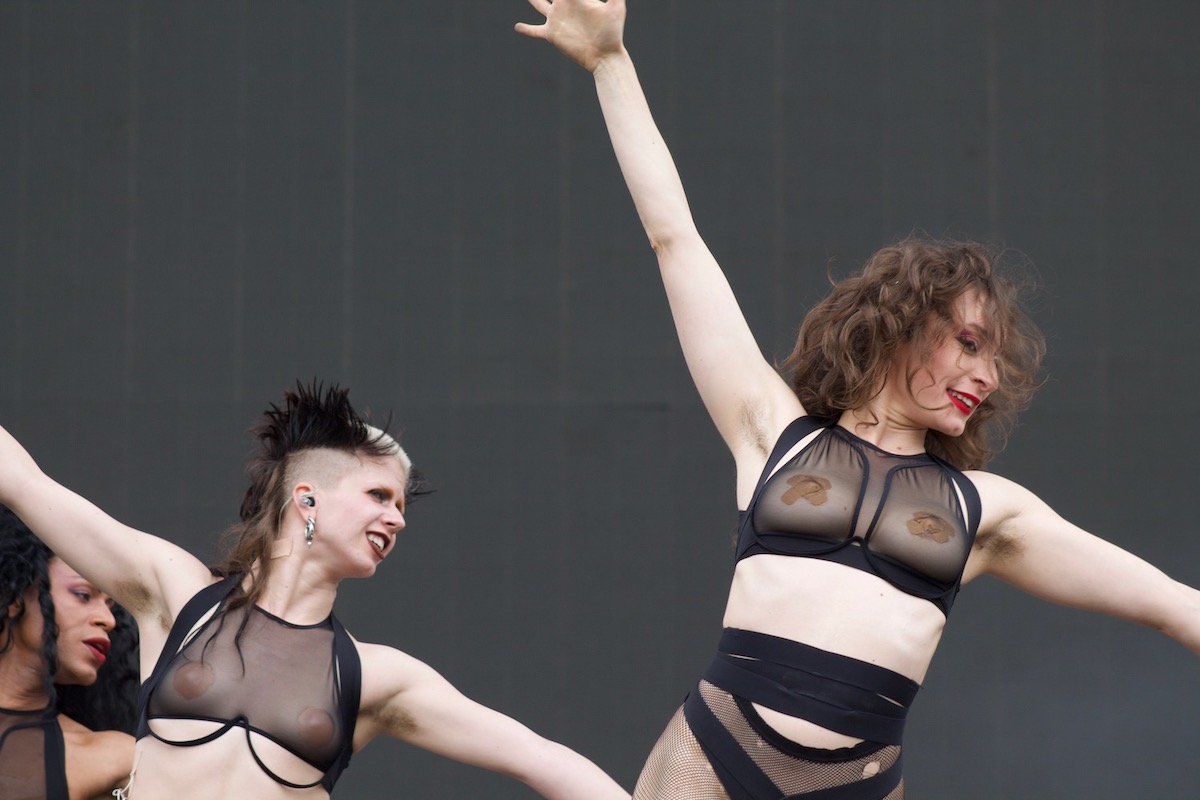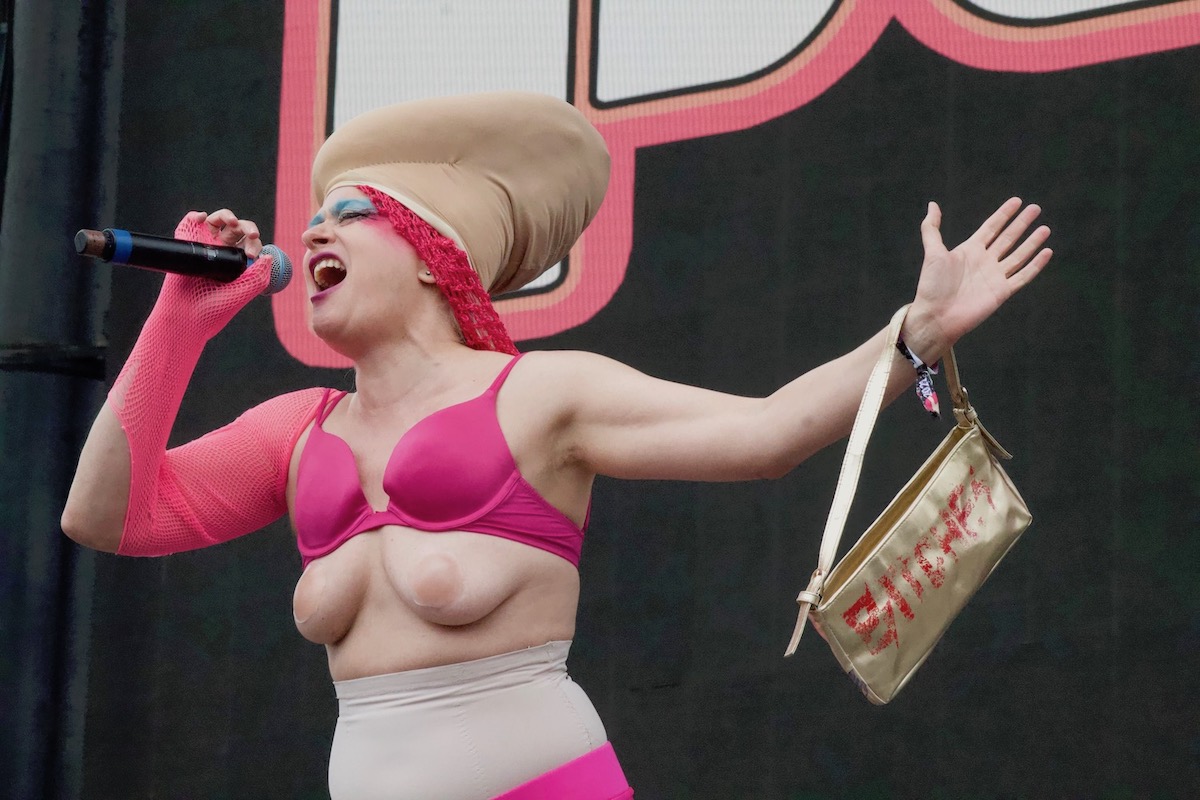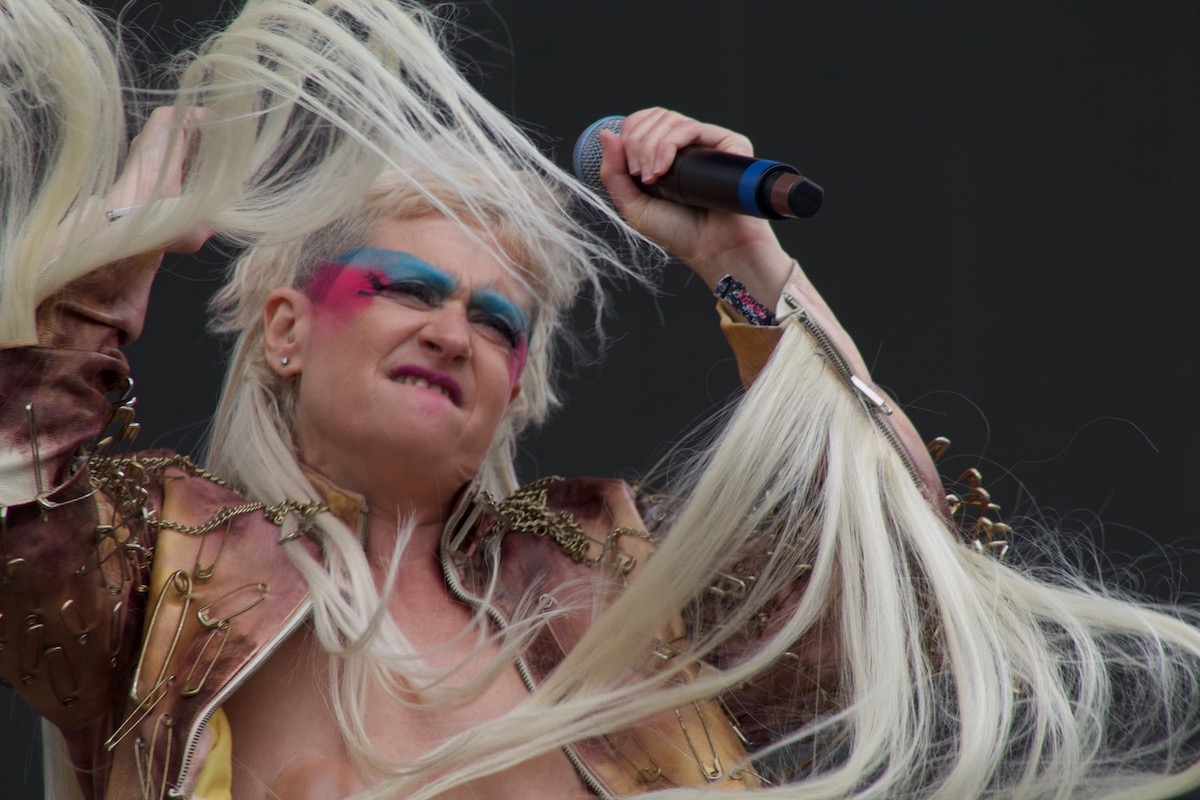 The Raveonettes' debut EP Whip It On turns 20 this summer, and there's no time like the present for the Danish duo, finally back from their lengthy hiatus, to give it another go…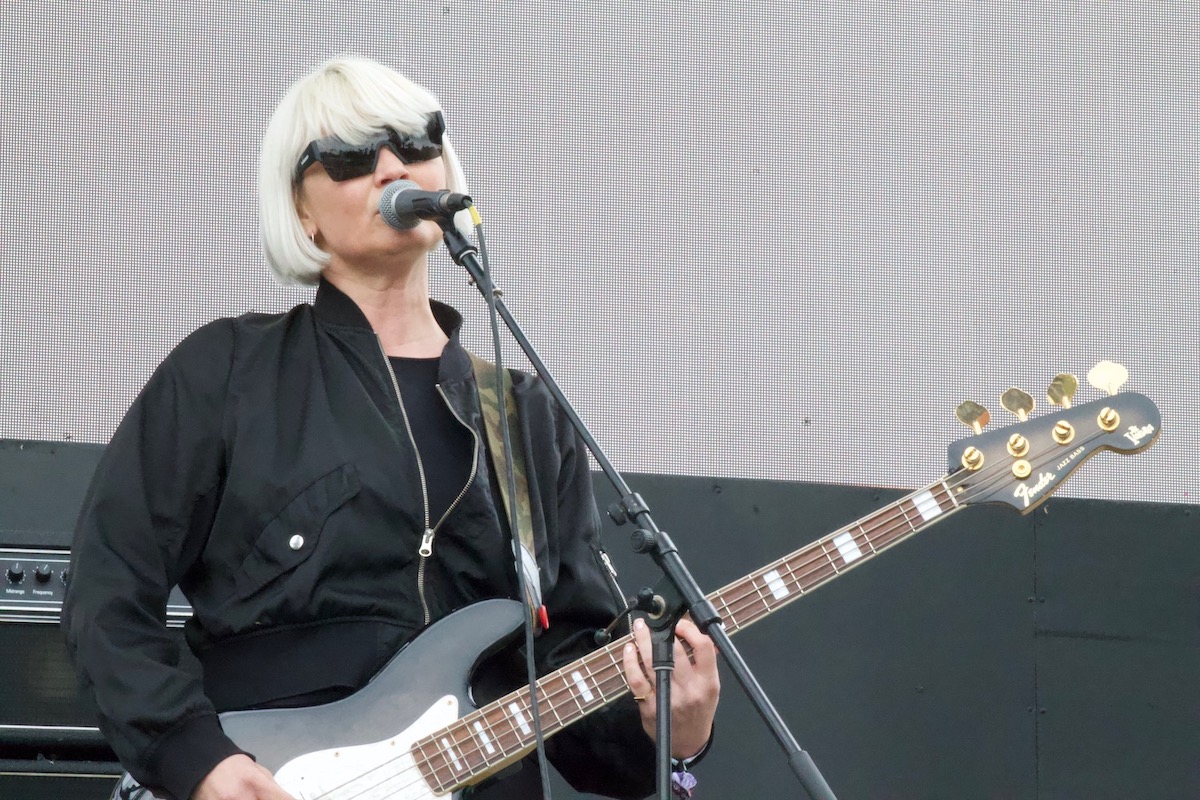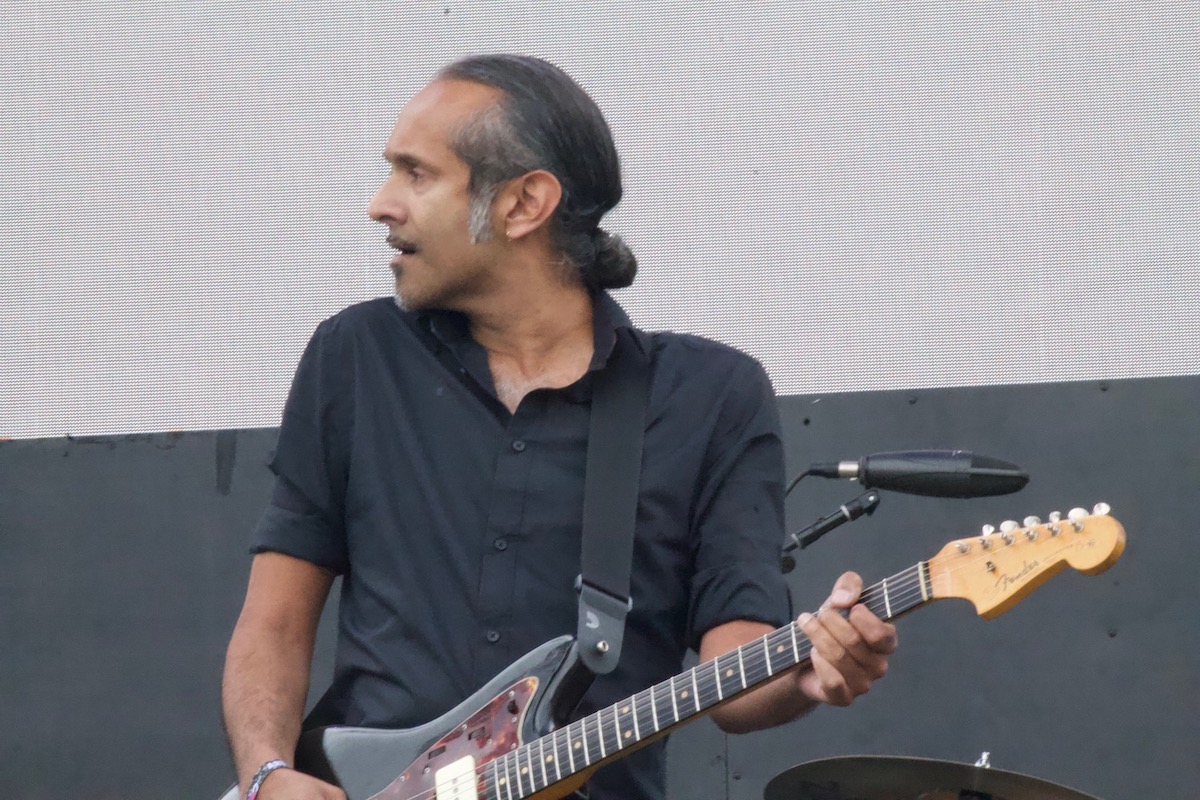 !!! (pronounced "chk chk chk"), one of the few worthwhile bands to emerge from Sacramento, pounced on the opportunity to deliver an out-of-control set of tunes from their latest outing, Let It Be Blue…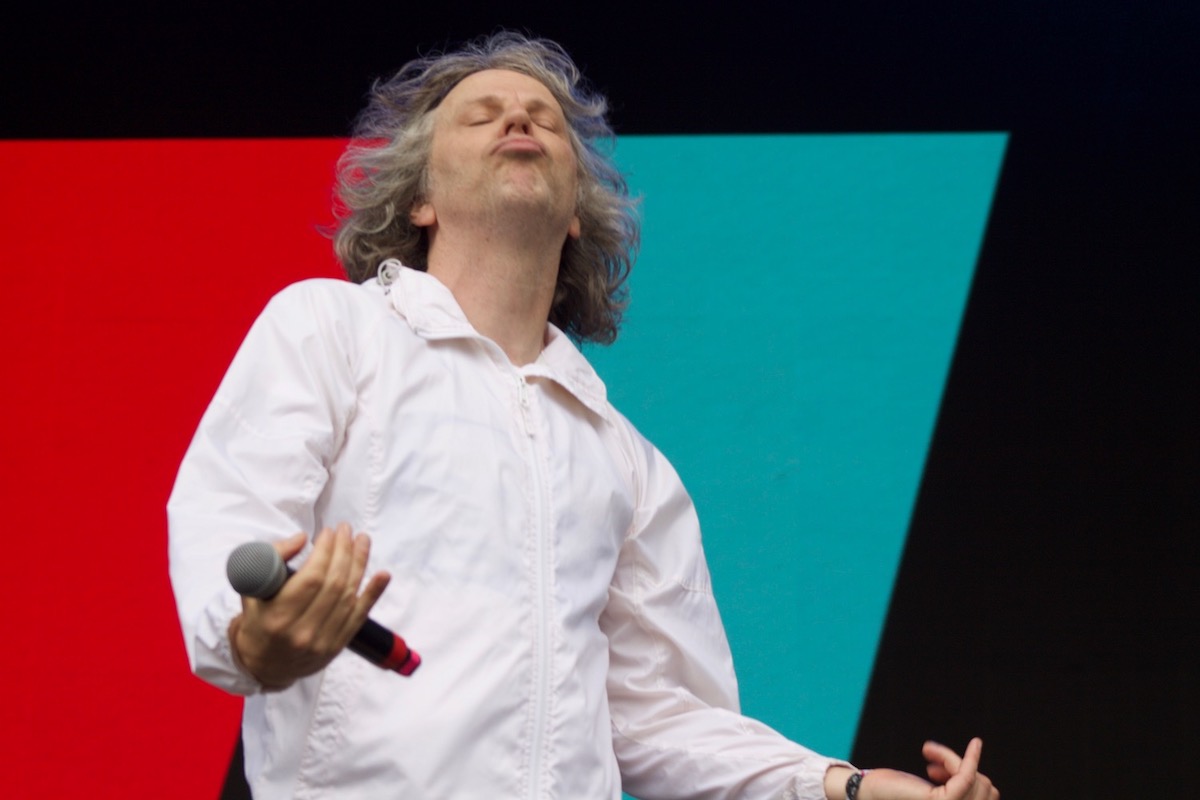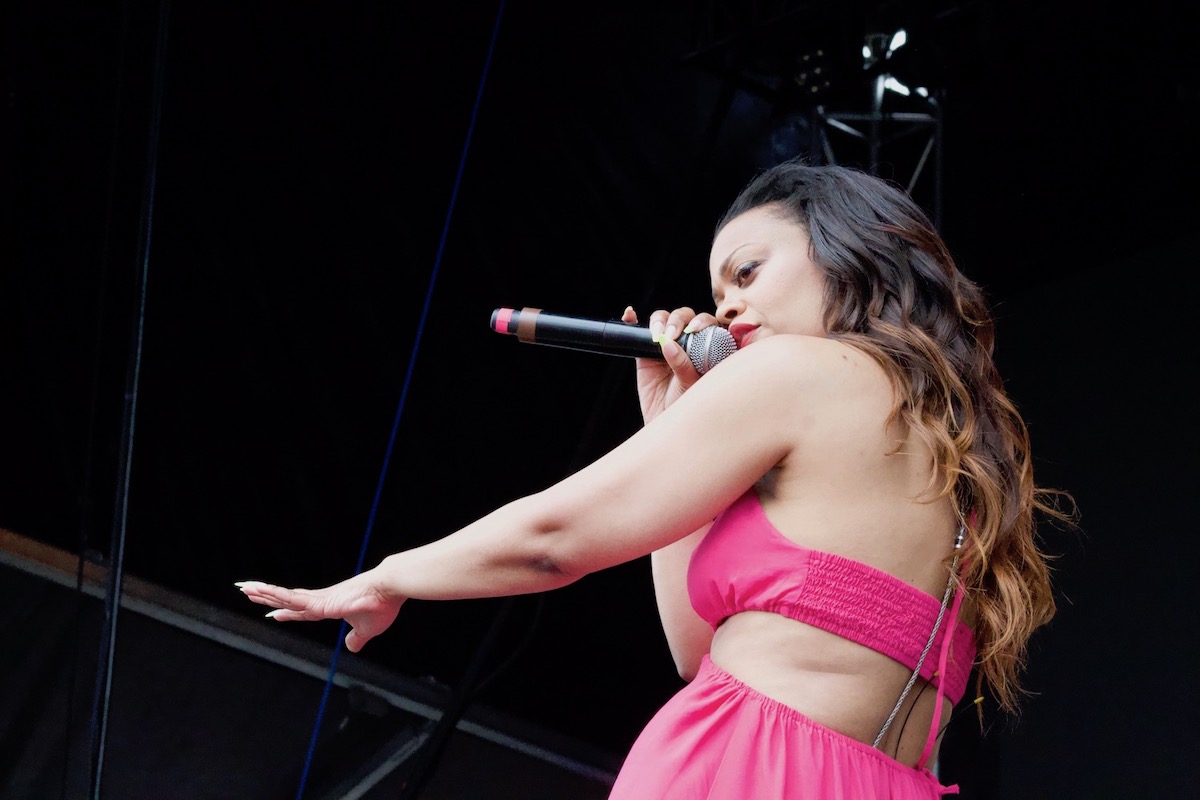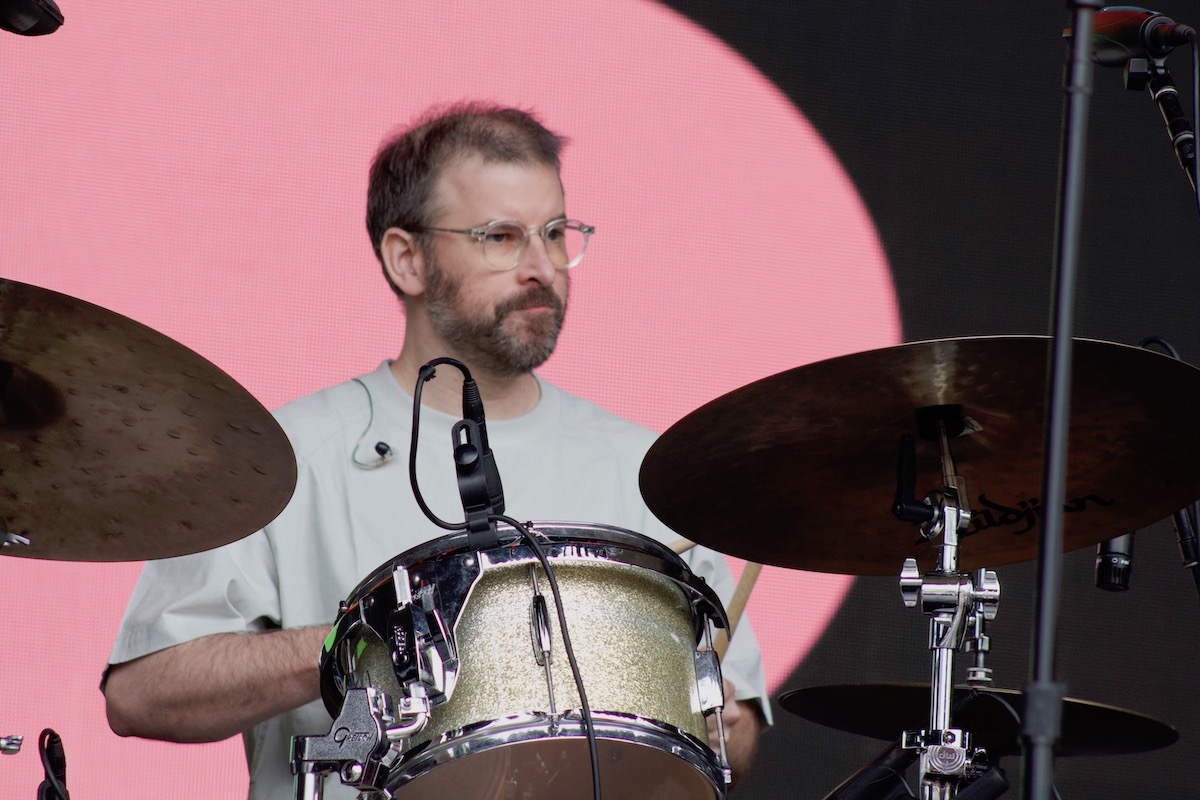 Cut Copy set hearts on fire on this, the final date of their North American jaunt; their rendition of "Cold Water" (off 2020's Freeze, Melt) meshed perfectly with past staples "Lights and Music," "Saturdays" and "Need You Now." As guitarist Tim Hoey told us in Issue #87, "I'm proud to be excited by what we're doing." It's a good guarantee that everyone else was, too…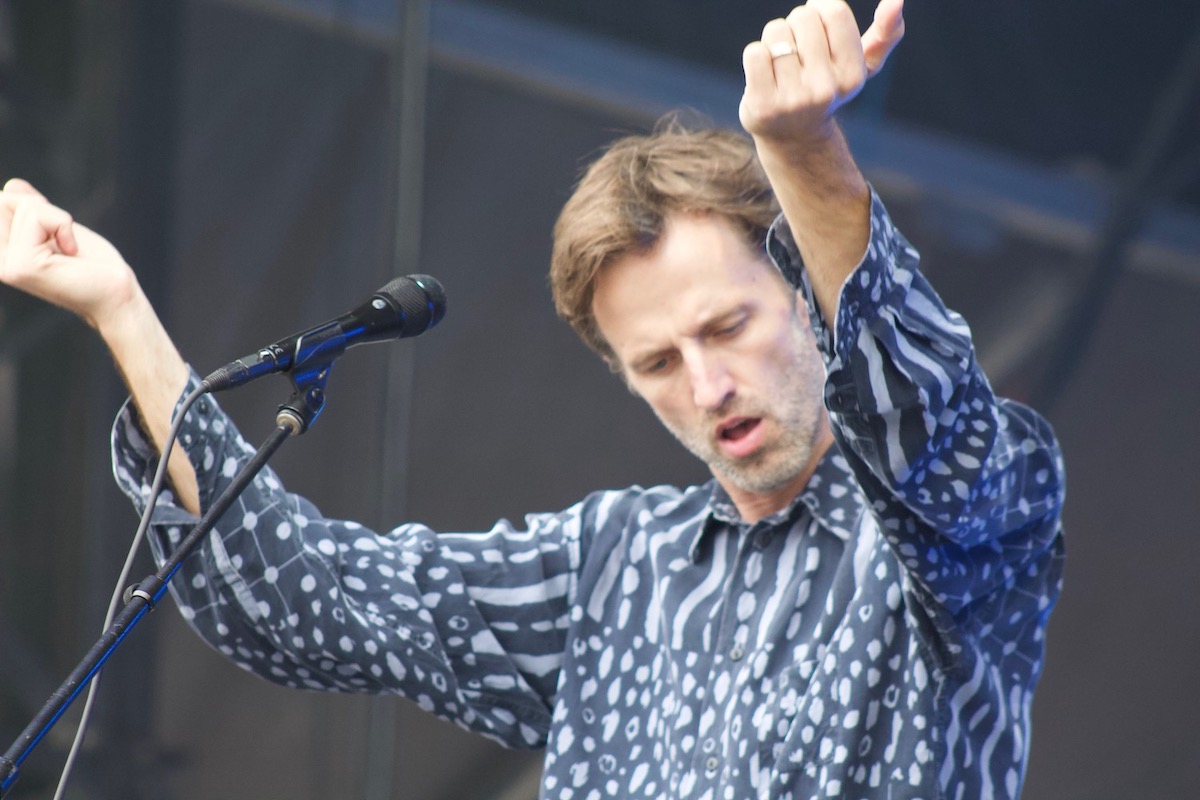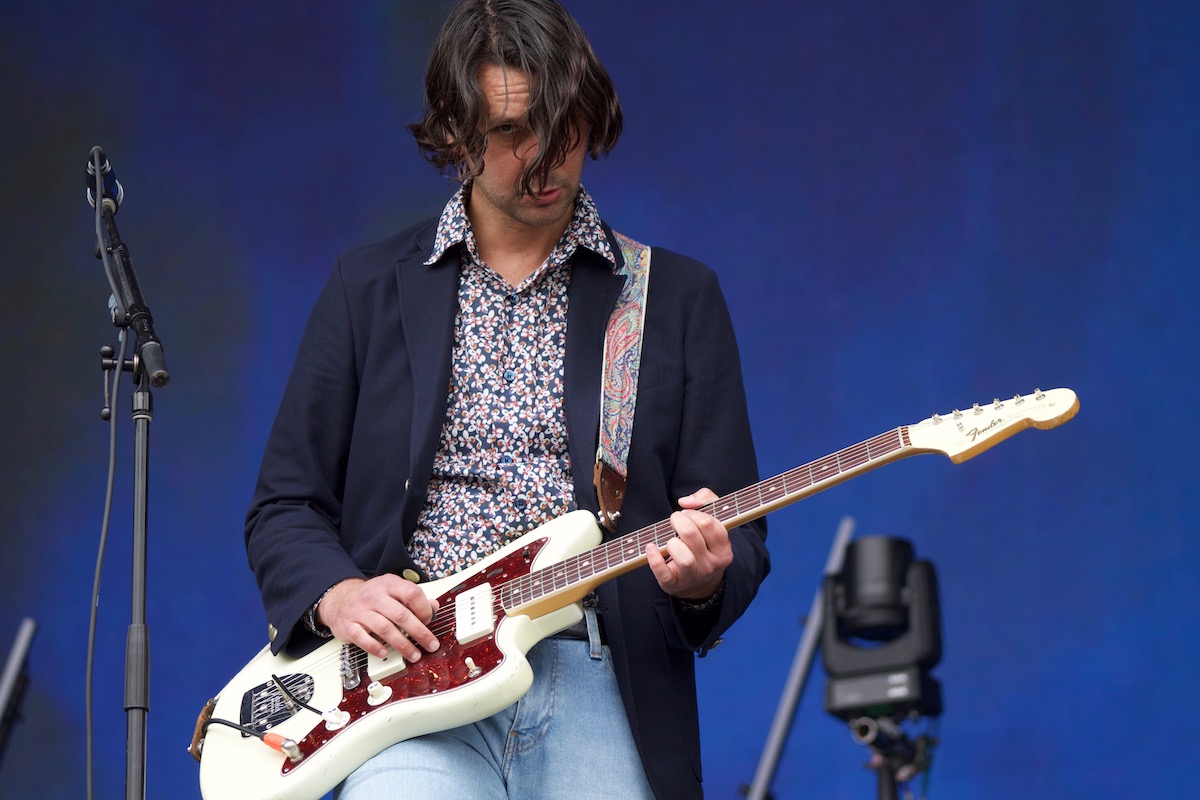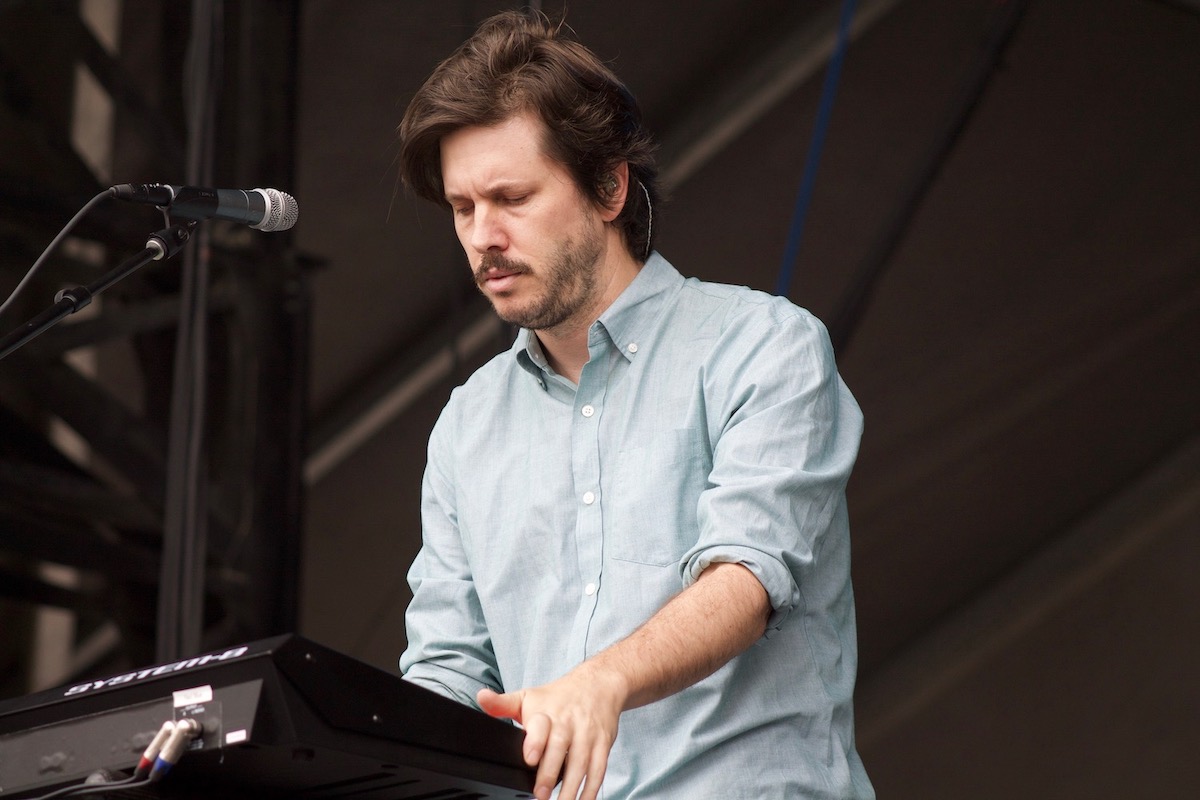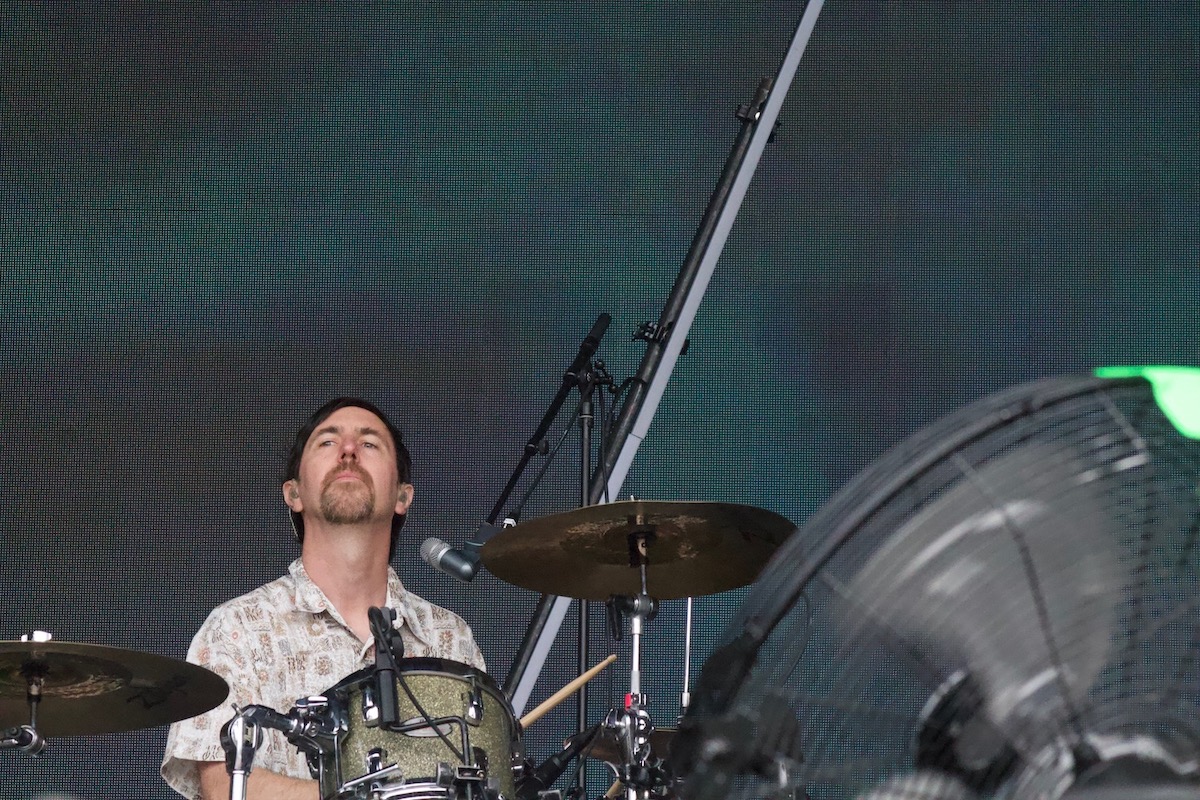 Franz Ferdinand, now on the road for their Hits to the Head collection, drew a massive crowd, and it's not hard to envisage why…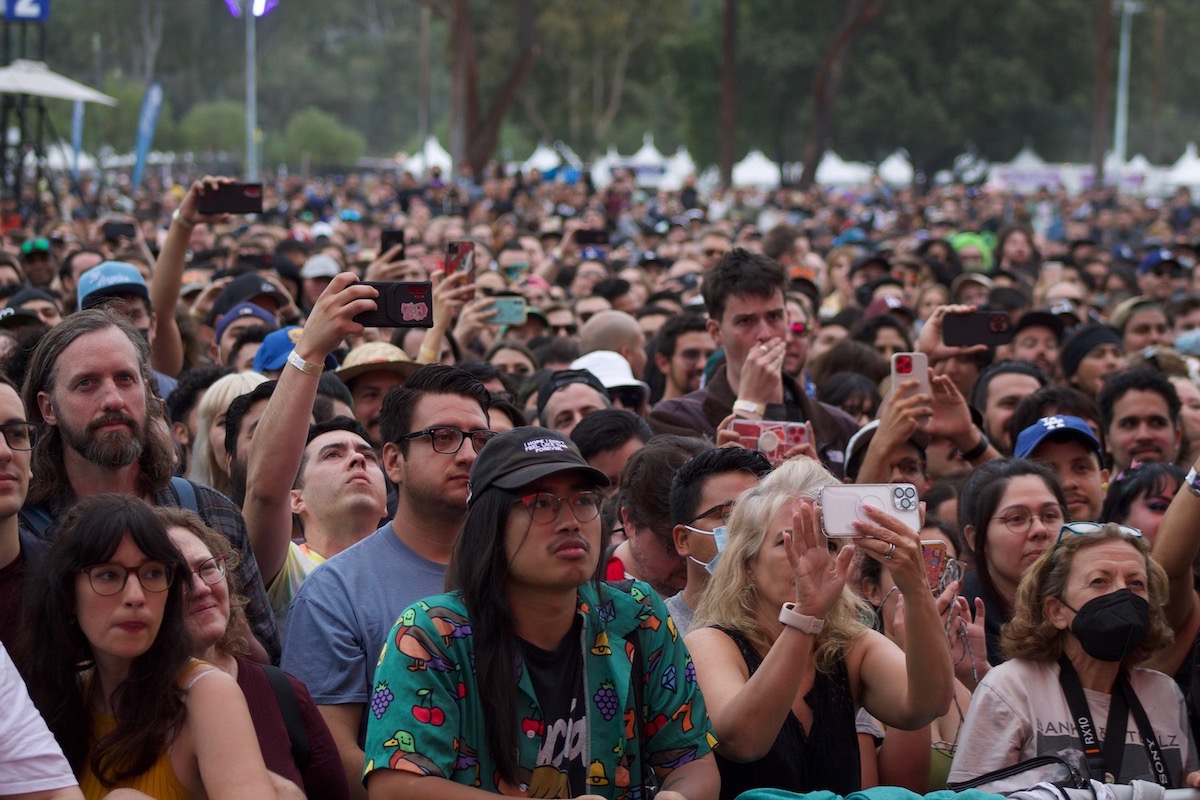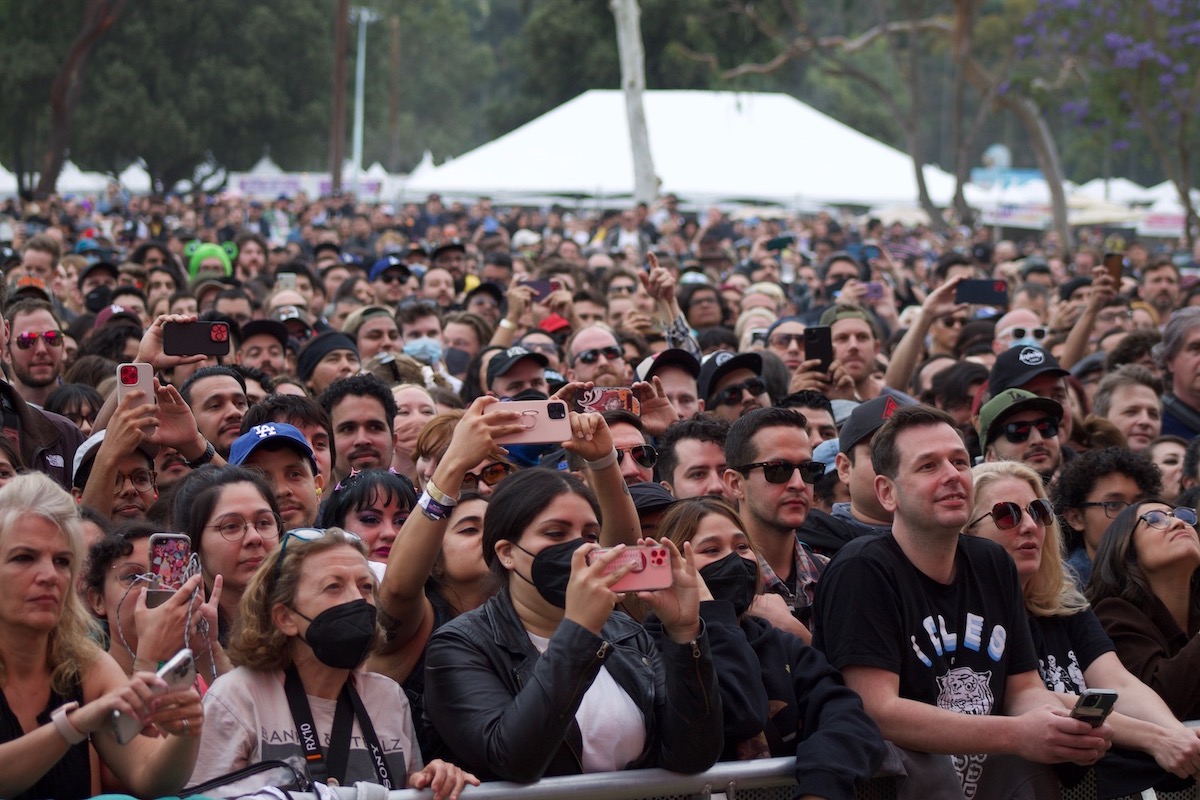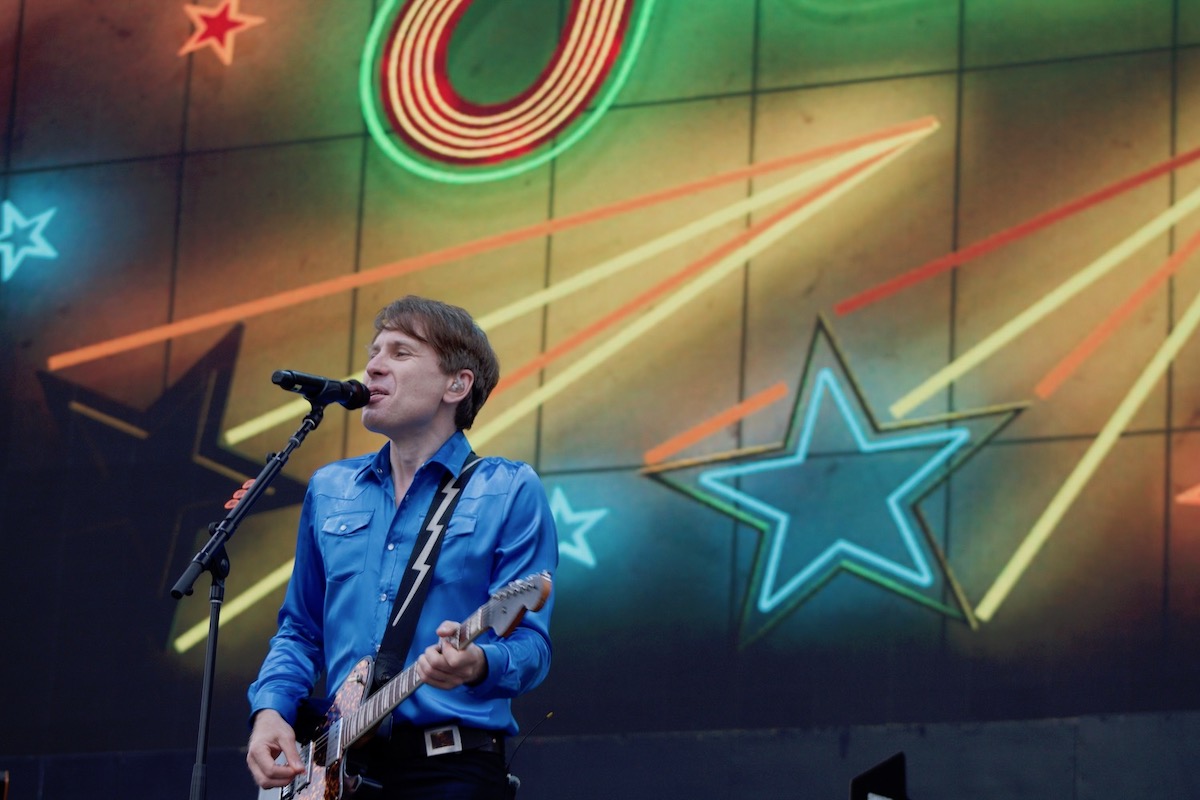 The Shins' Oh, Inverted World is fast approaching legal drinking age (!), and they're embarking on a tour to celebrate the occasion. Stay tuned for dates!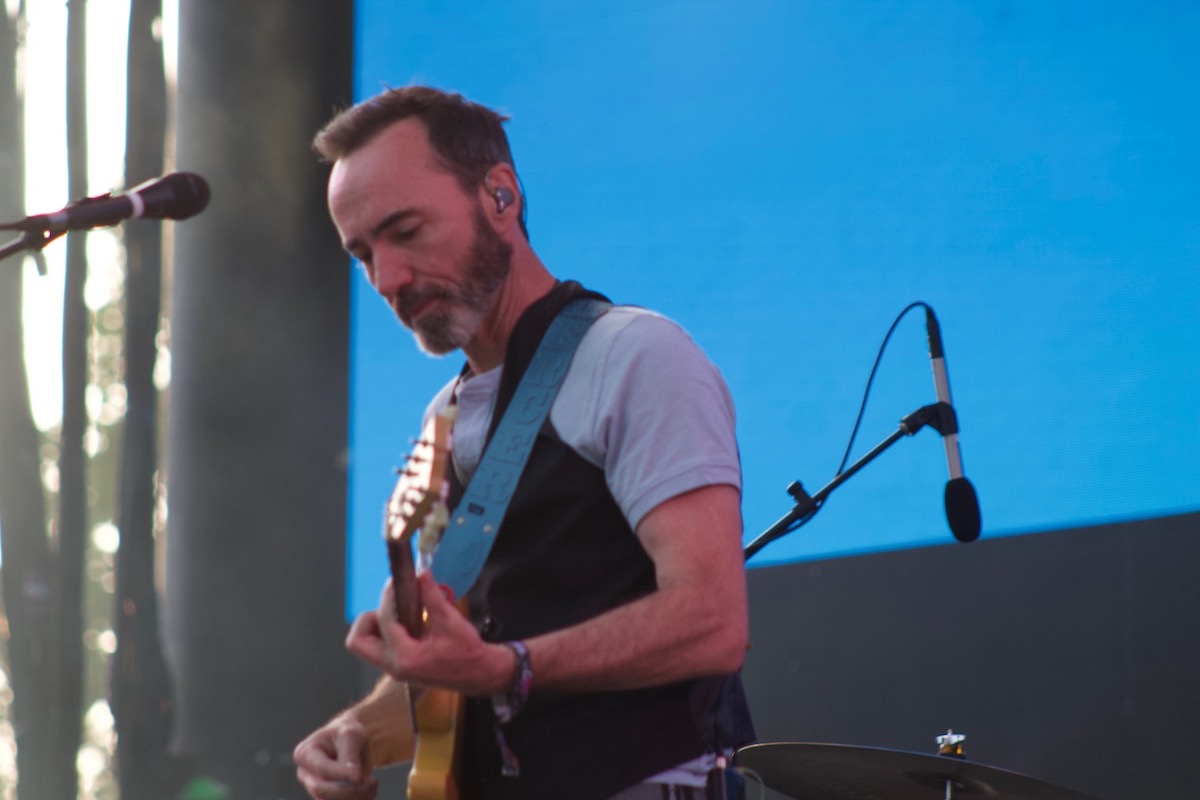 There's no party like Bloc Party, who braved technical difficulties (inevitable in an event of this magnitude) to deliver a marvelous set in support of their sixth LP, Alpha Games: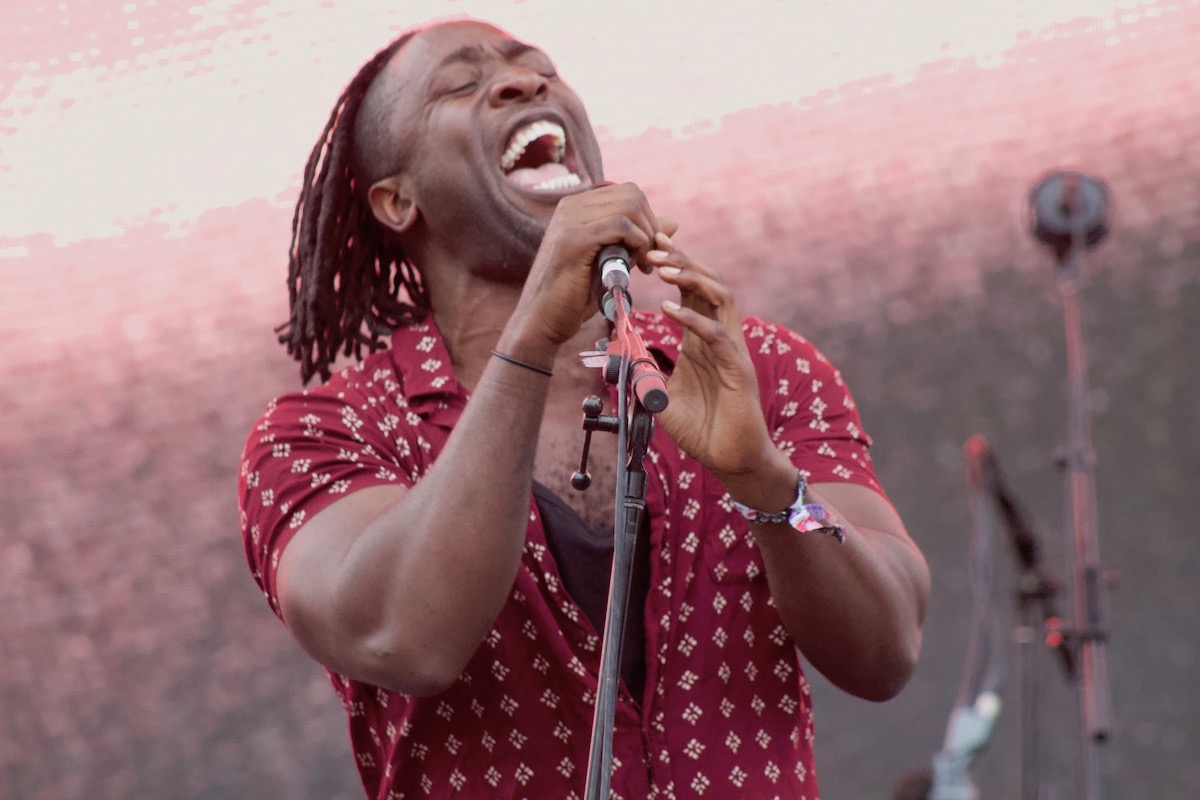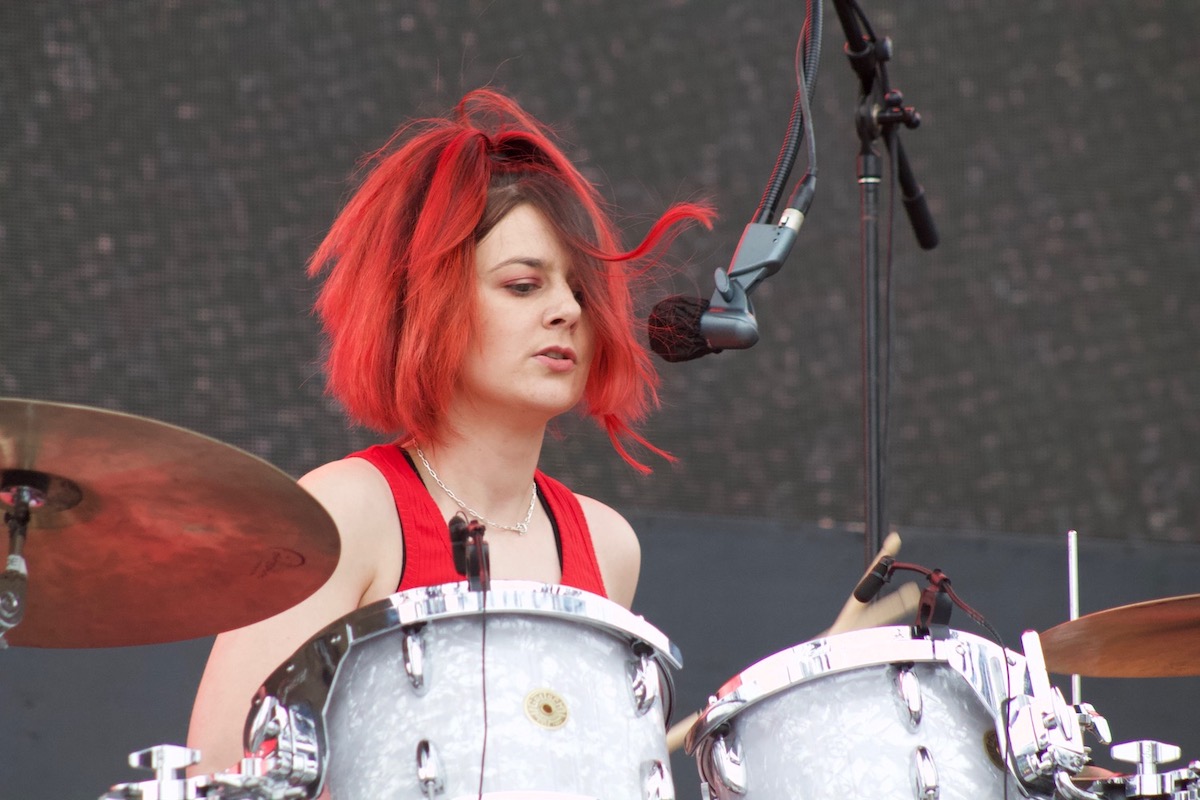 Modest Mouse is presently on the road in support of their seventh long-player, 2021's The Golden Casket, with more new material on the way this year, and there's a good chance they'll make an appearance in your provenance if they haven't already…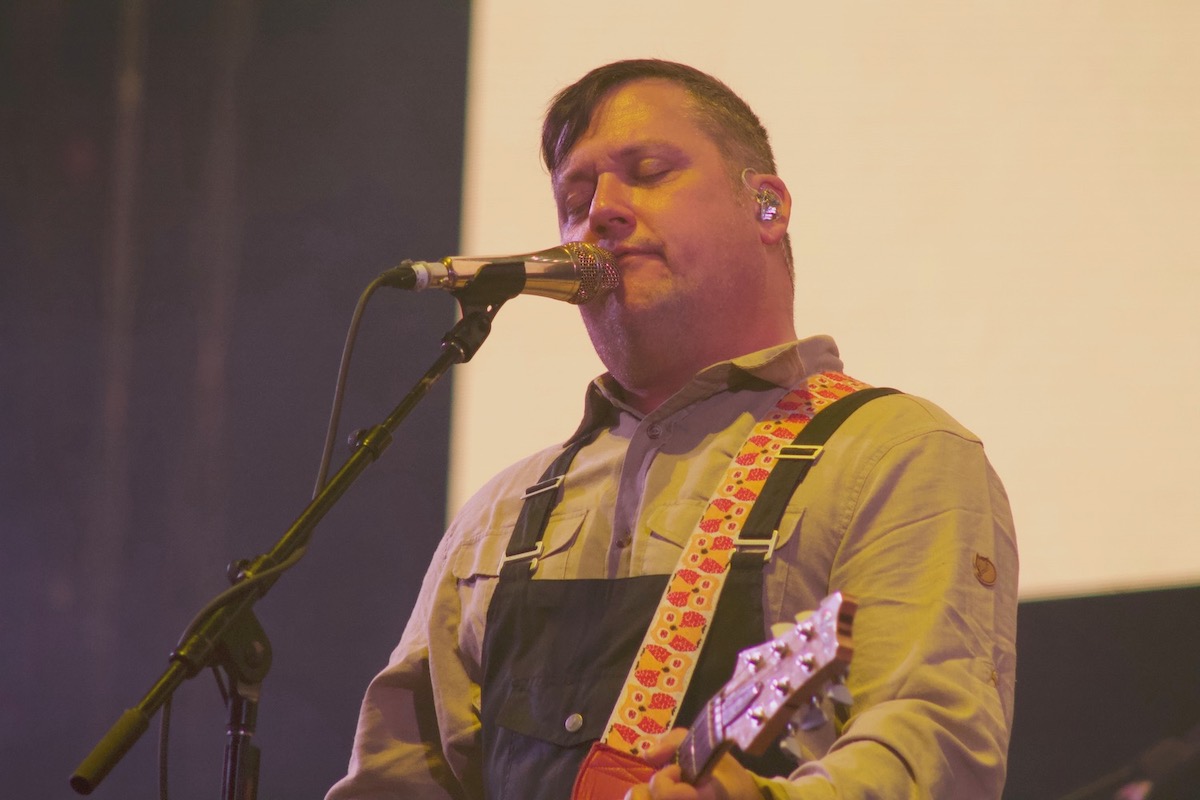 Surprise sometimes may come around, and Issue #56 cover stars Interpol, fresh from their massive tour with Tycho and Matthew Dear, closed out the night on a riveting note. We've seen the band in action many times throughout the years and it's safe to say they've never once played a bad show, written a bad song or sported a bad outfit in its life. One the eve of the release of their seventh full-length, The Other Side of Make-Believe (and the 20th anniversary of their Turn on the Bright Lights) they are, and forever will be, all the rage back home.