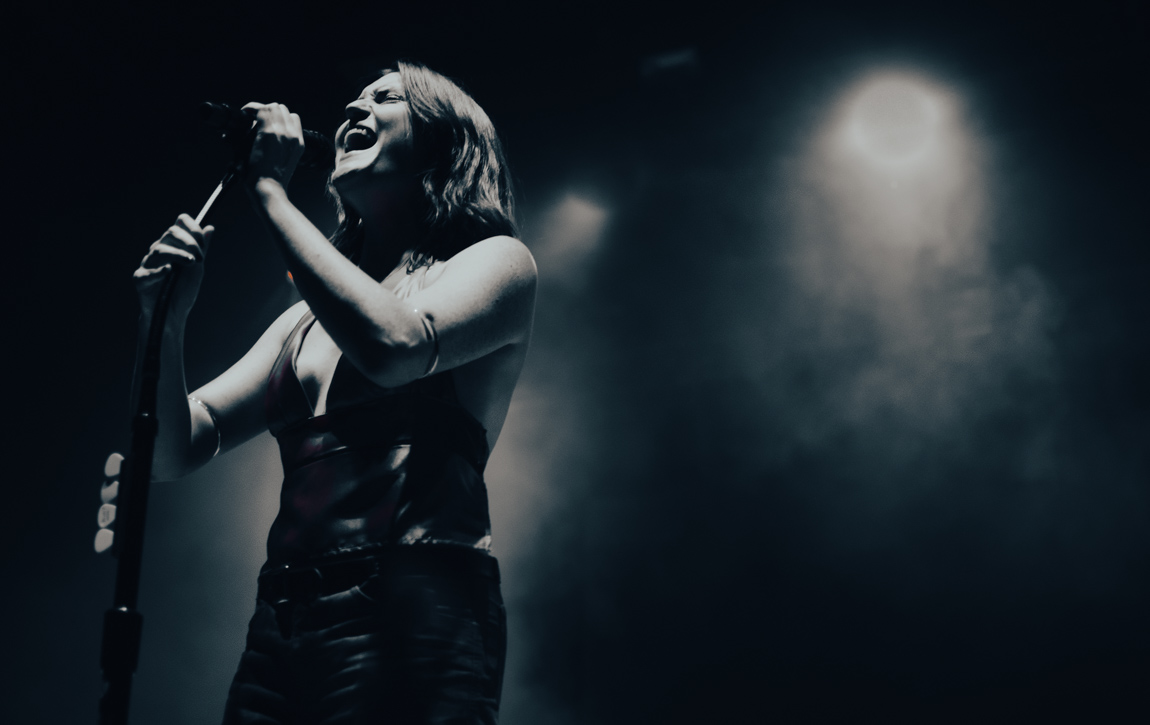 5 October 2021
Photos by Chris Zakorchemny
If you pass by a MUNA merch booth on their summer tours with Phoebe Bridgers or Bleachers, you'll see a t-shirt that says "sad soft pop songs for sissies, angry girls, emo queers, and babies". They've spelled it out in bold italics for anyone who doesn't know – and this may be one of the last times people don't know about the three-piece from California.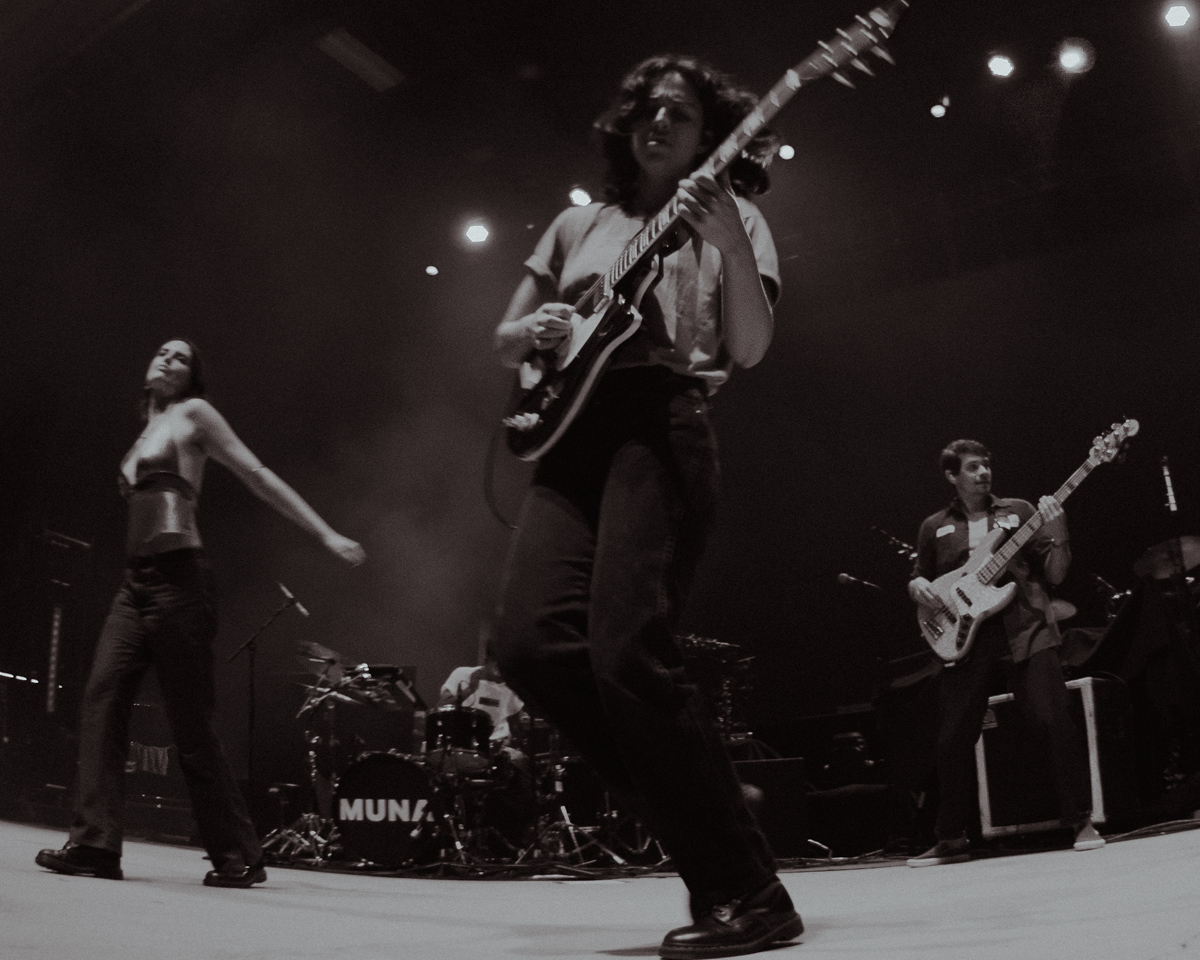 Perhaps MUNA and Bridgers are a good match because of both of their affinities for depression-affirming humor, or taking a dive into the regret that accompanies dysfunctional relationships. Beyond the memes and gloom, MUNA are rising stars that are ready for the moment. Whereas Bridgers has had serious thoughts about never writing a hit on her own, MUNA's set list is grounded in getting people to sway and dance to pop textures where the guitars carry as much weight as synths and bass.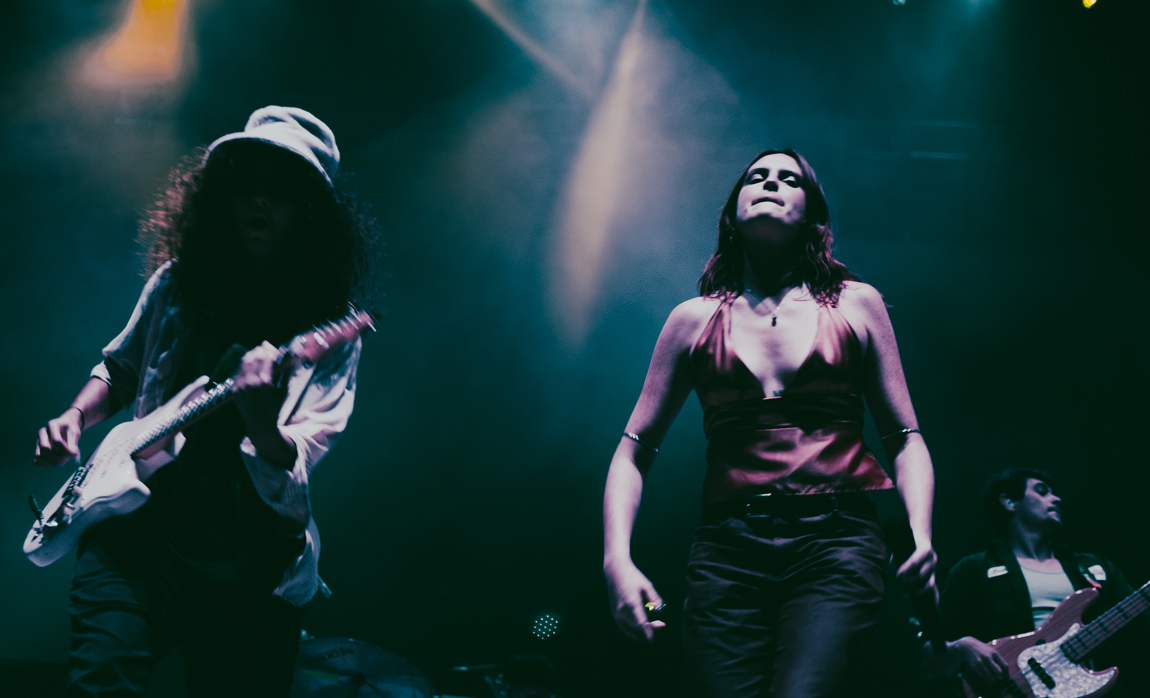 Opening at Pittsburgh's Stage AE, their first words were "Nobody likes me and I'm gonna die alone in my bedroom looking at strangers on my telephone". But it doesn't come across as whining. On stage, lead singer Katie Gavin is smiling and jumping about. As they hit the first chorus, one voice becomes a harmony of three and something self-serious changes to a crowd of index fingers pointing at the air and singing "I'm your number one fan". In a live setting, the core three-piece of Gavin, guitarist/producer Naomi McPhearson and guitarist Josette Maskin become five members with drummer Sarab Singh and bassist Geo Botelho. With the rhythm section solidified, the band's leads get to articulate with the body language and bravado that has led them to tour with The 1975 and Harry Styles.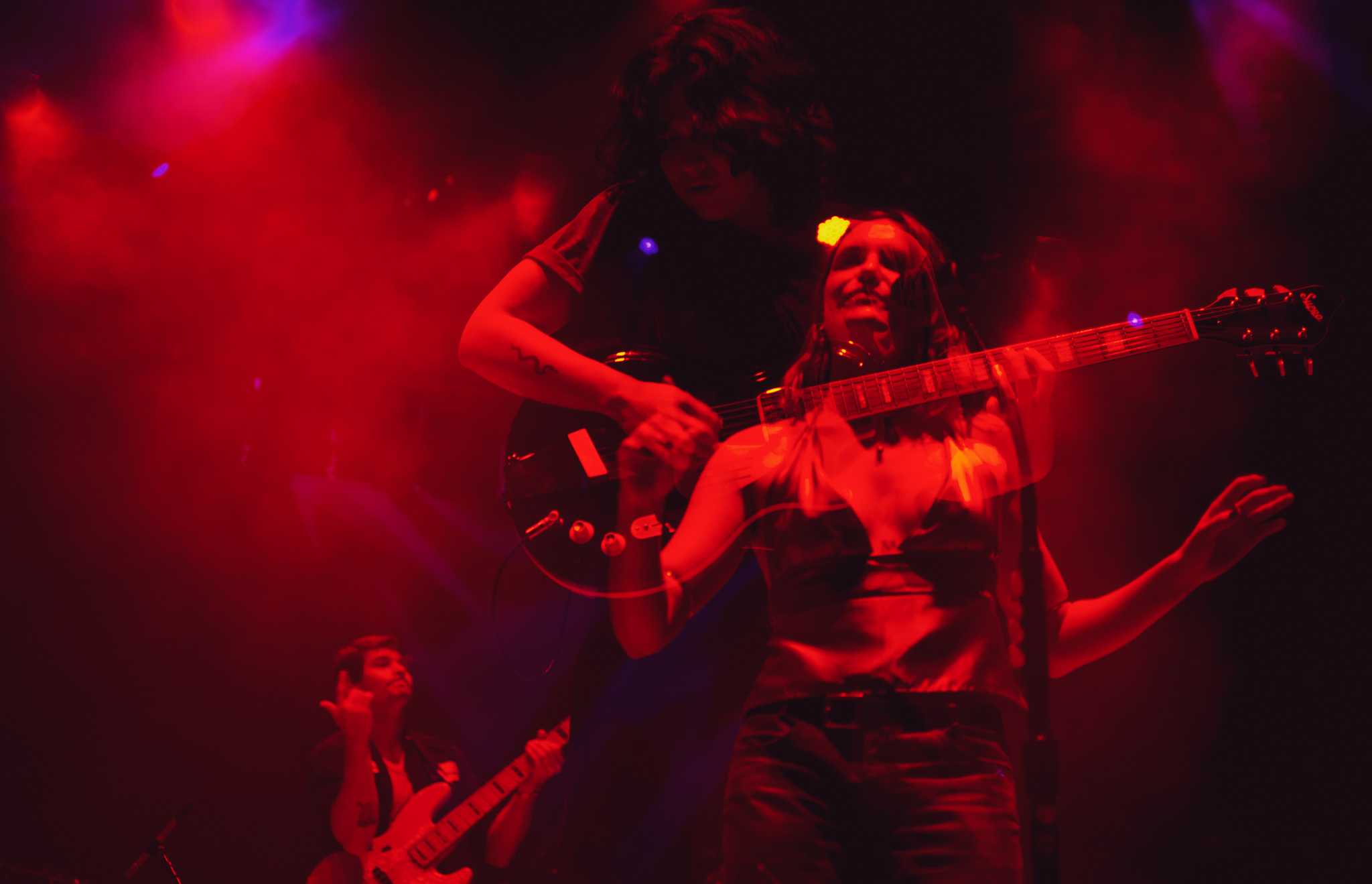 As a complete unit on stage, even their most synthetic electric sounds become visible and tangible. For the front line, there's a clear emphasis on their visual presence and the energy they feed to an audience. Playing the music is only part of the gig. If they're ever playing it down (the slow-burning shoegazy "Everything" comes to mind), it's just to take a breather. Before long, they've moved into a self-described country song "Taken," and the majority of the youthful crowd is waving their hands from side to side. McPhearson strikes a chord on guitar and lets their arm hang in the air. On "Stayaway", Maskin leans out to the crowd for her solo and mouths the chorus as she points out.
It's on "Stayaway" where the song ascends into a panicked self-plea to not think about what could have been, and Gavin's voice has the chance to flutter into a higher octave as she sings "If I don't stop it, before I know it, all the bad things never happened. You never lied or treated me bad and if you did, then you'll wish you hadn't." It's a dizzying ballad where the jumping on stage stops for a moment and introduces an intensity that pulses to the beat of tragic lyrics and a breathtaking bridge.
Perhaps no song will ever need to reach the highest of registers than their collaborative single with Bridgers, "Silk Chiffon", released on her Saddest Factory Records label in early September. Introduced as a song that "has one really loud word", there's a twee-ish play against expectations of both artists being emo sissies. Both McGavin and Bridgers take turns imagining that "life's so fun, life's so fun, got my mini-skit and my roller blades on" before hitting a chorus that exclaims in a sky-high pitch "Silk!" When Bridgers arrived on stage for her verse, screams briefly overtook the song, and phones rose for the first sight of the main act that night. Soon enough, the phones had to be tucked away to jump along to their chart-rising hit. However, it remains to be seen that the cheerleader choreography being practiced on their Instagram stories will ever come to fruition (referencing their music video that lovingly borrows from the queer classic film But I'm a Cheerleader).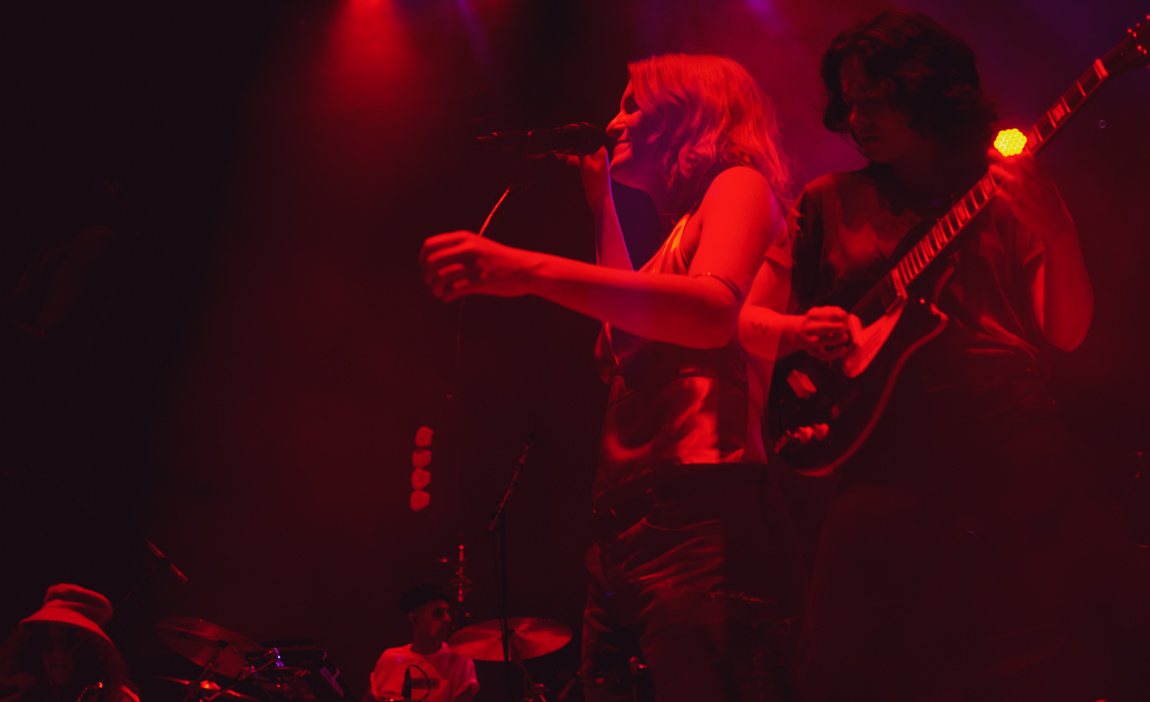 In a time when bands are cautiously pushing ahead despite differing COVID regulations in different states, and a questionable ability to enforce mask-wearing and vaccine statuses, their mid-pandemic tour served a purpose to be in the moment for a little bit and watch three college friends run from one side of the stage to the other, multiple times. It didn't feel that emo. Their latest record is even called Saves the World. What comes after that?
Set list
Number One Fan
Stayaway
Crying on the Bathroom Floor
Navy Blue
Everything
Winterbreak
Taken
Pink Light
Silk Chiffon(with Phoebe Bridgers)
I Know a Place