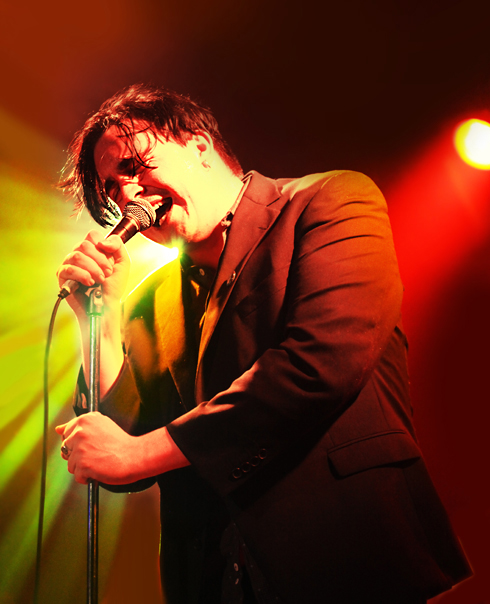 18 June 2011
One can't witness the charming spectacle of lead singer Eddie Argos without thinking of a reincarnated (though straight) version of Oscar Wilde. His witticisms are without serious competition across other modern rock bands in England or on this side of the pond. Ultimately, what you realize soon enough if you hadn't already caught it by listening to Art Brut's recordings is that Eddie Argos is a man who loves music, both creating it and listening to it himself.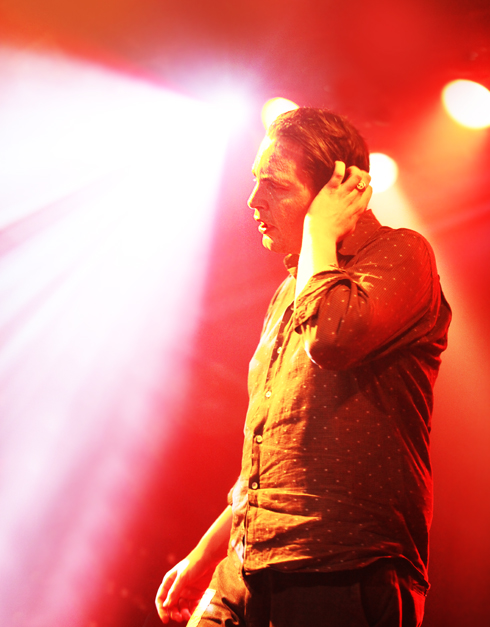 Argos is a man with an incredible personality whose lyrics seem to embrace the essence of what makes us human and all the insights that come from being alive whether that means experiencing relationships or wanting to touch Van Gogh's paintings. Seeing Art Brut as well as hearing their albums conjures up a certain joyfulness that could make small tragedies seem humorous somehow and convinces fans that both the songs and Argos himself are quite lovable.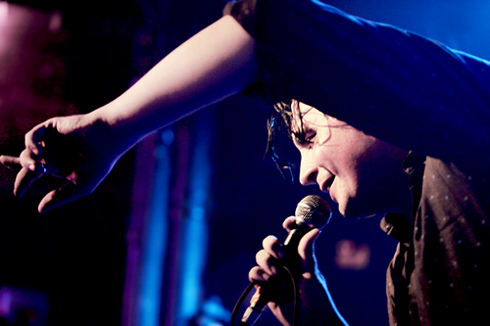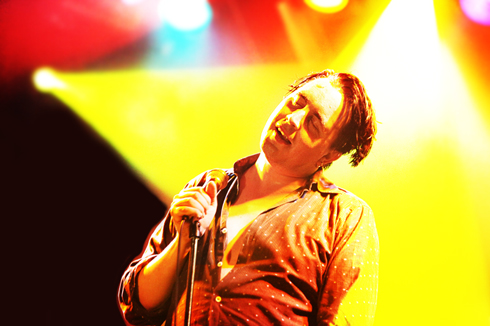 Art Brut as a band is lively on record but the stage presence Eddie Argos has in particular transforms the songs exponentially so that one rejoices in each quirky lyric. In addition, the way Argos delivers his lyrics recalls that of an excited friend telling you about his fantastical journeys as if each new day can become an adventure worth writing about. To call it merely mirth would be to downplay the sense of revelation in each jump Argos makes on stage. Though, to be clear, the five piece all shows a certain exuberance that makes for a great sense of dynamics between themselves and the audience. Jasper Future adds quite a bit especially while rocking out with his bandmates and engaging the audience.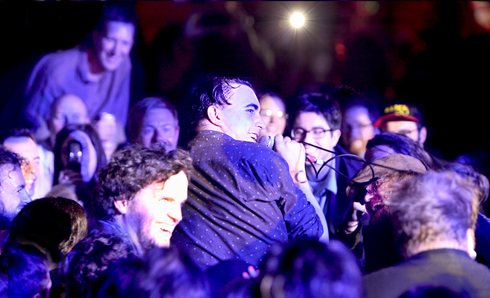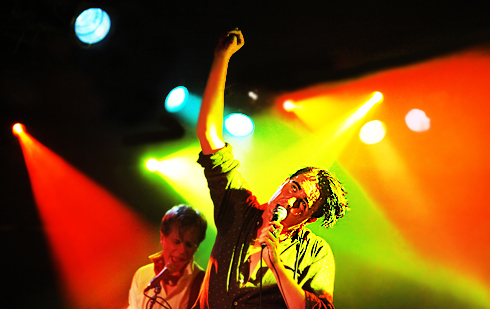 His 90 minute long set at the Double Door was no exception to the many memorable shows the band has played in Chicago. In fact, Argos demonstrated a familiarity with the crowd by explaining/joking how he used to live here and talked about having a live show taped at Schubas Tavern. Argos continued with antics such as coming to the tip of the stage, jumping into the crowd and getting everyone to kneel down around him, and unbuttoning a few shirt buttons during a new track, "Sexy" Art Brut also played many fantastic old songs including requests like "18,000 Lira" "DC Comics and Chocolate Milkshake" and "Emily Kane."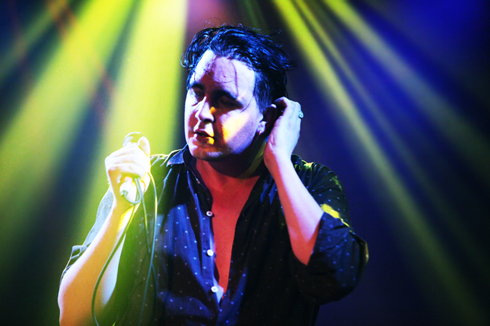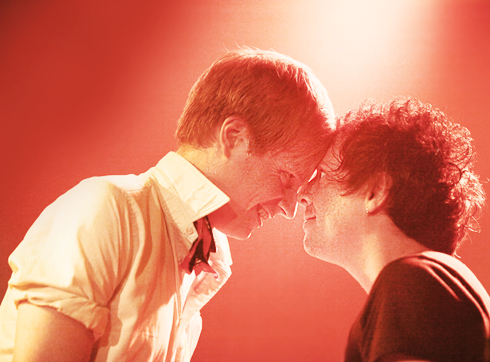 The band's new album and fourth studio release,Brilliant! Tragic!, has been presented as a bit of a turn in terms of Argos singing more (Argos called himself a "stage whisperer") and while it's true Argos may sing more melodically in parts of songs on the new record, there is still enough classic Argos delivery too. Talk-singing may in general remind one of hearing a lecture instead of a rock show but if that was the case, Argos would be the most hilarious professor a student could hope for and I doubt any student would miss his exciting classes. Perhaps even closer to the mark, Argos is a handsome super-hero in the best written graphic novel you've ever read and he saves the world not with guns but with lyrics.