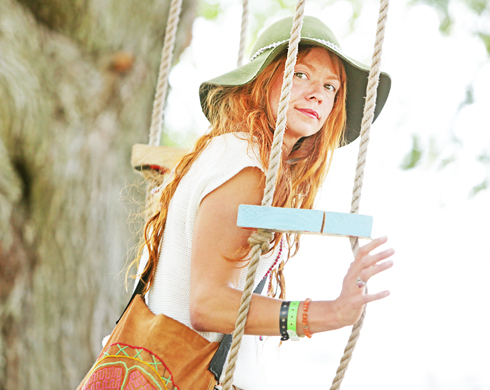 3 May 2014
The first day of Austin Psych Fest was such a joy. After having photographed a variety of music festivals, this reviewer and photographer found the ambiance very relaxed and the bands stellar. It was clear from the lineup that the entire festival is chocked full of psychedelic wonder but the ultimate and constant pleasure of experiencing that all day long under the sunny Austin sky was remarkable.
Bone Fur And Feathers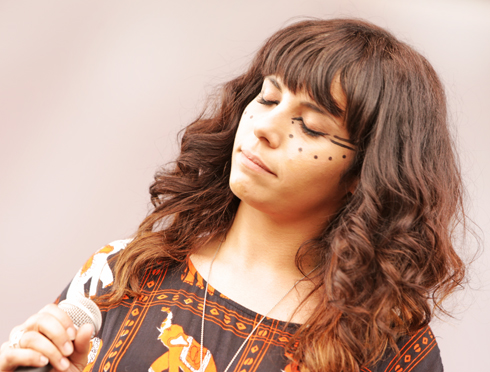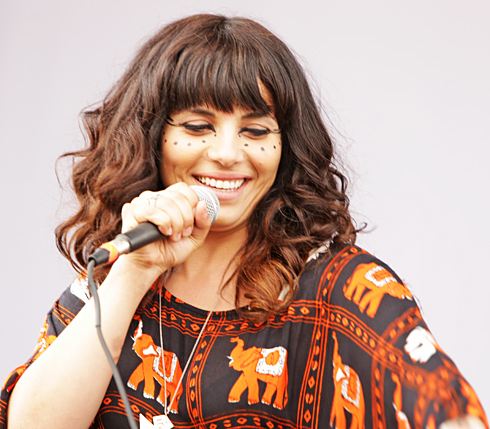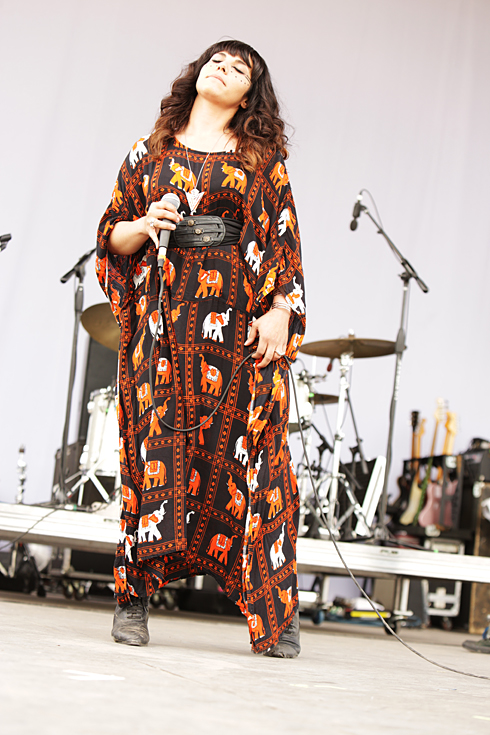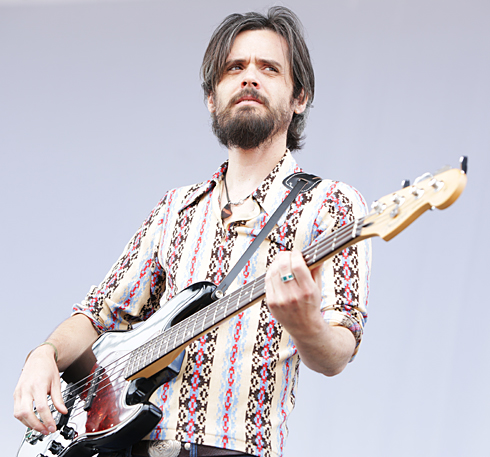 From the moment Bone Fur and Feathers stepped out, chanteuse LouLou Ghelichkhani charmed the audience with her French serenade. Though many songs were sung in English, it seemed she set the tone for an audience to be rapt with attention. The four piece was set up with a standard guitar, bass, and drum combination but what they managed to do with it was all kinds of delightful
Gap Dream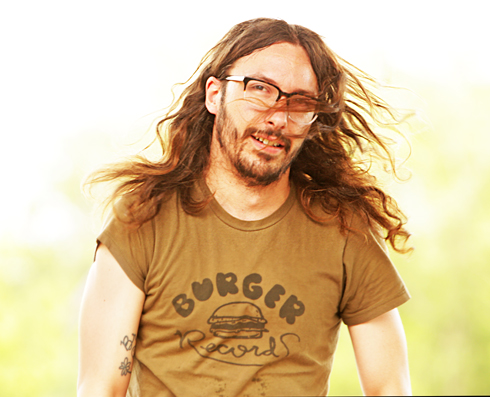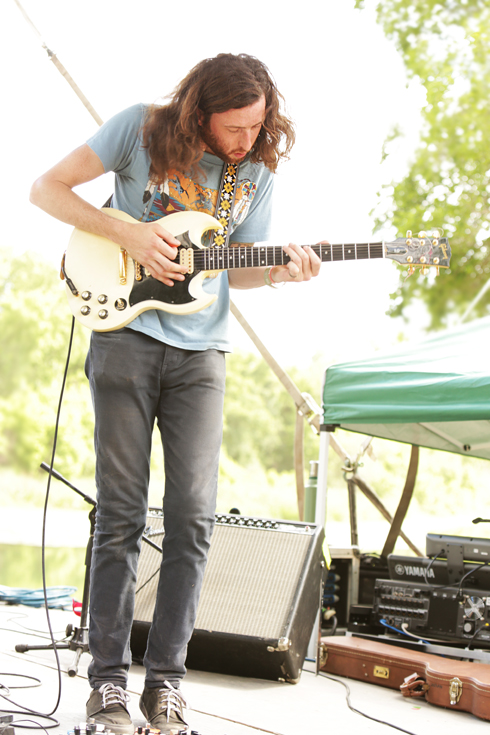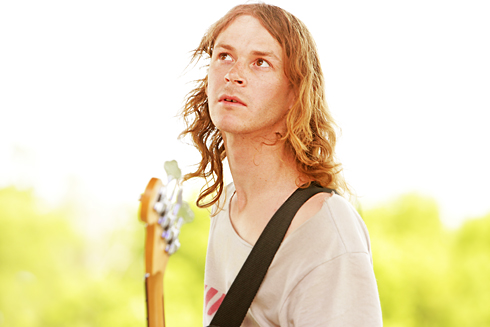 Gap Dream pulled off both the psychedelic aspects of their music and their pop synth beats easily with still enough guitar rhythms to engage fans of garage rock mixed with psychedelic music. In many ways, they might be channeling some light hearted psychedelic pop scene much more interesting than the likes of Gaga. (In other words, music one would never feel guilty about dancing to.)
Eagle's Gift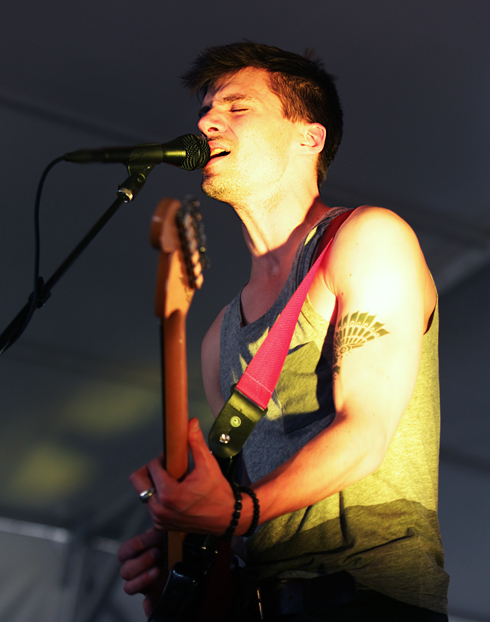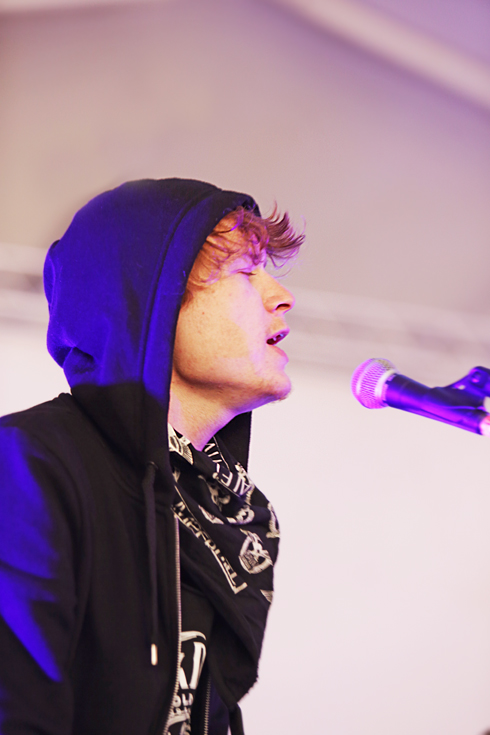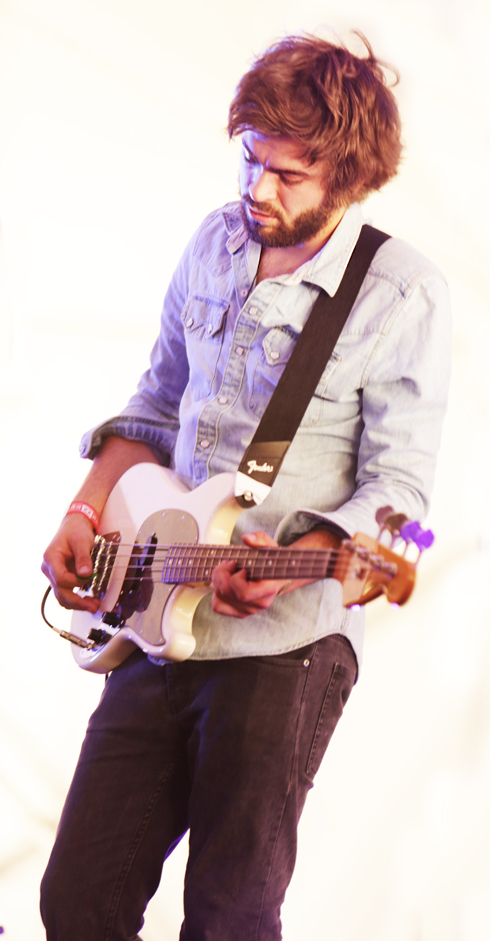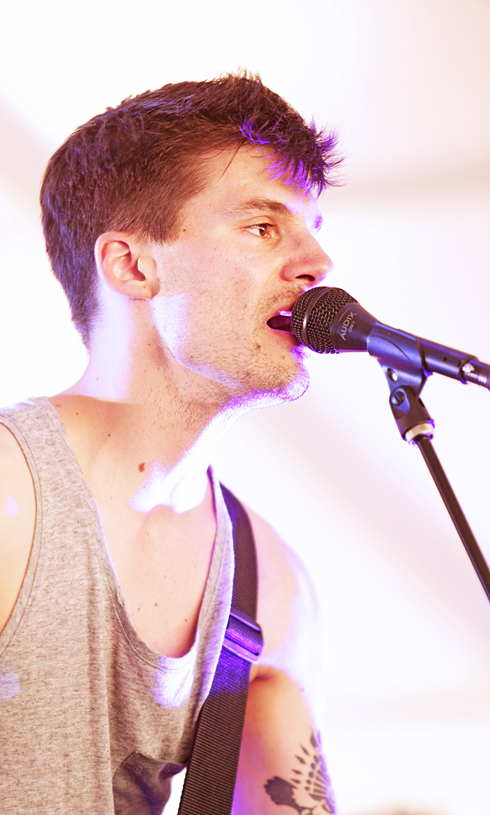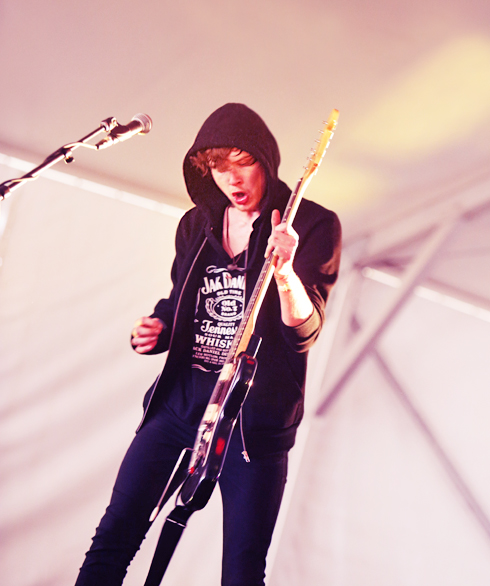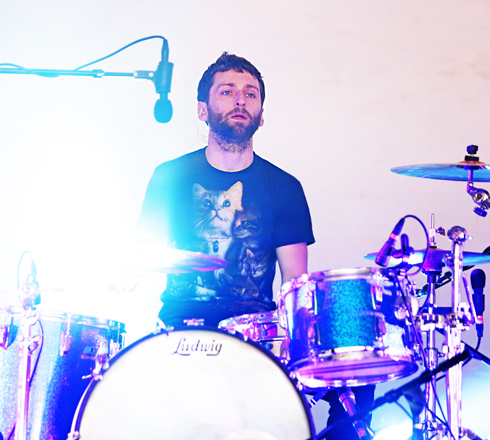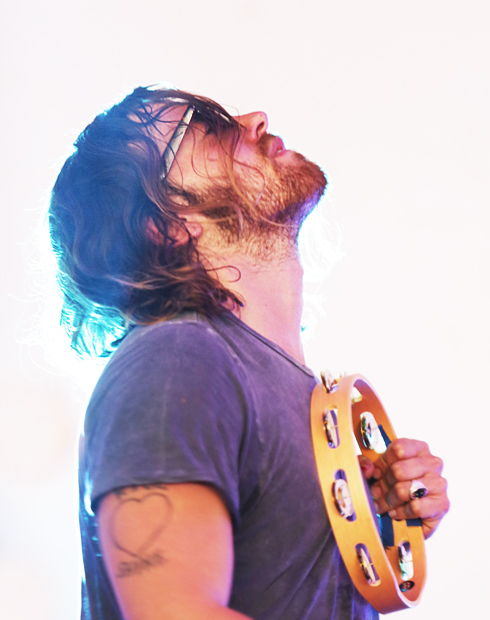 One of the most impressive bands of the day was a French five piece called Eagle's Gift with enough dark reverb and resonating deep guitar rhythms across the melodies of two guitarists that they would have left their fans gasping and starving for more even if their set had lasted the whole day. At times, they even had some double drumming going on in some songs to make their live set all the more intense. Meanwhile, the bass and keyboard provided the songs with a real upright spine.
Quilt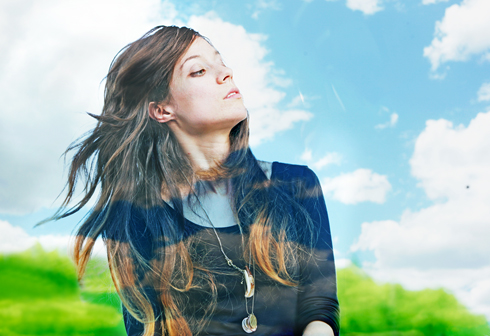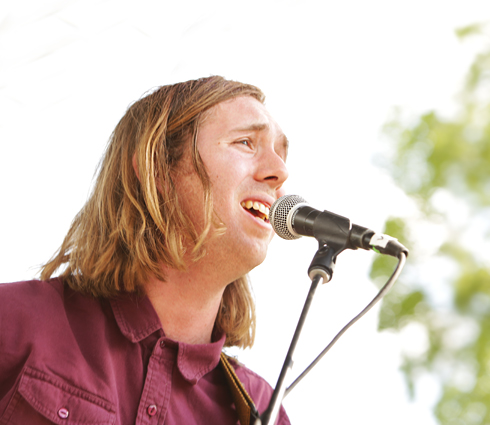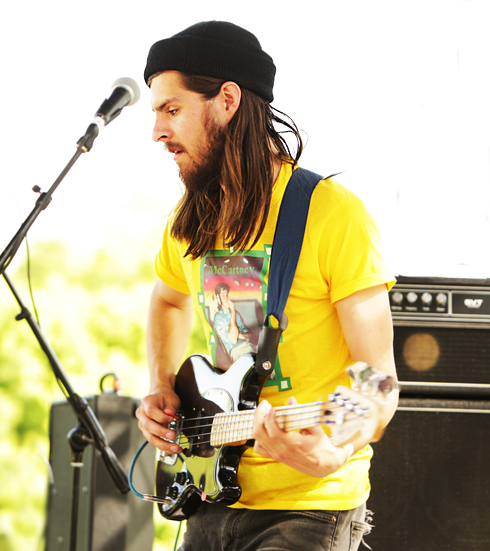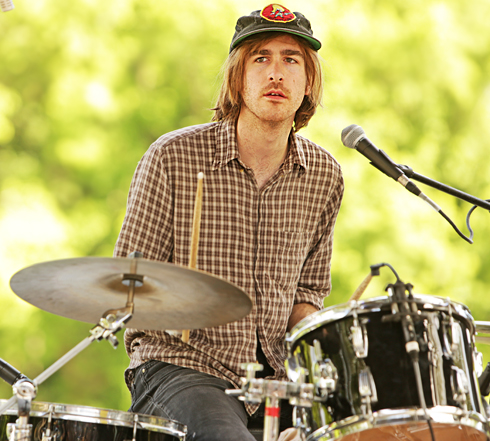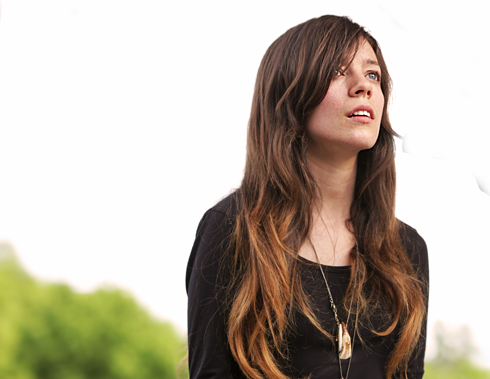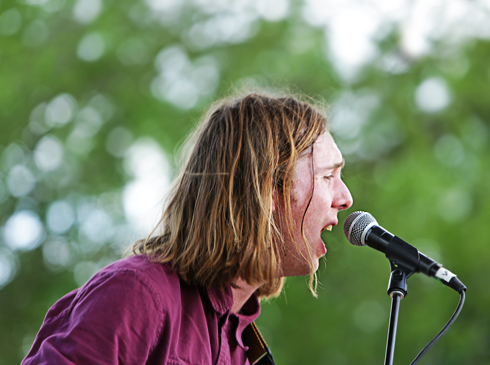 On the folkier side of things, four piece Quilt was always tender but their songs spun with a fervor as their set progressed so that at first what seemed as lackadaisical as any great Free Design track turned into a faster engaging song whenever the drum beats picked up. The band has beauty and sincerity both and was a pleasure to experience!
Aqua Nebula Oscillator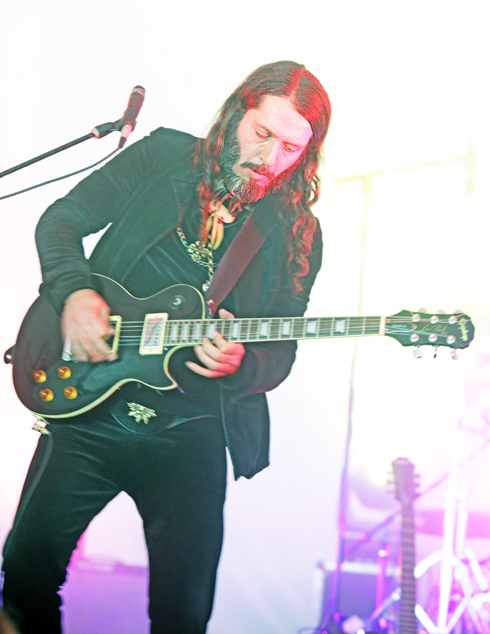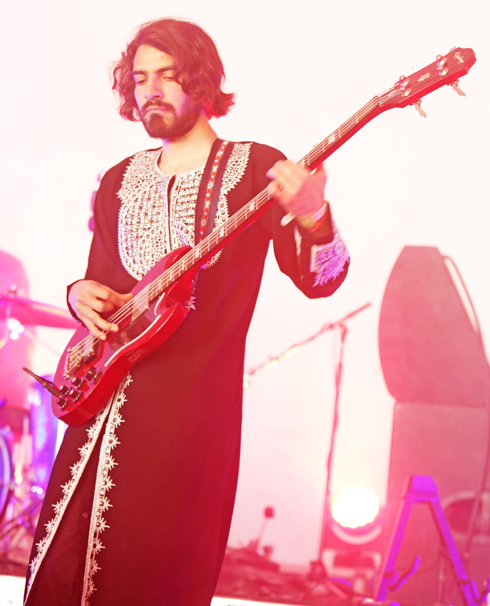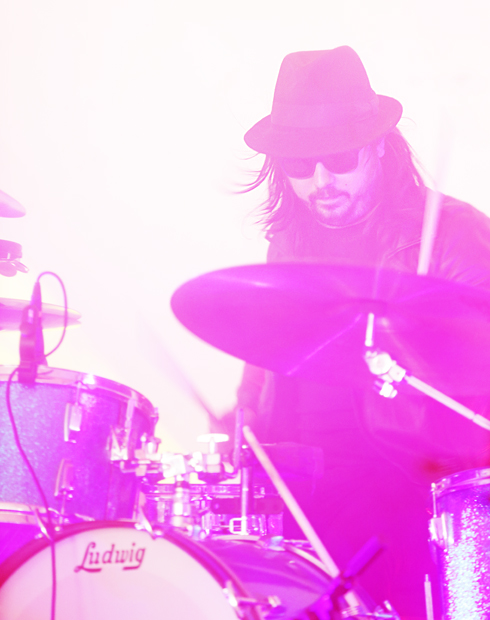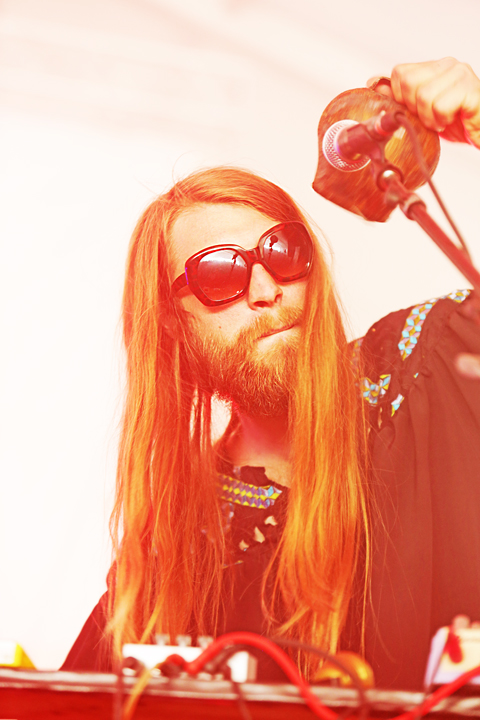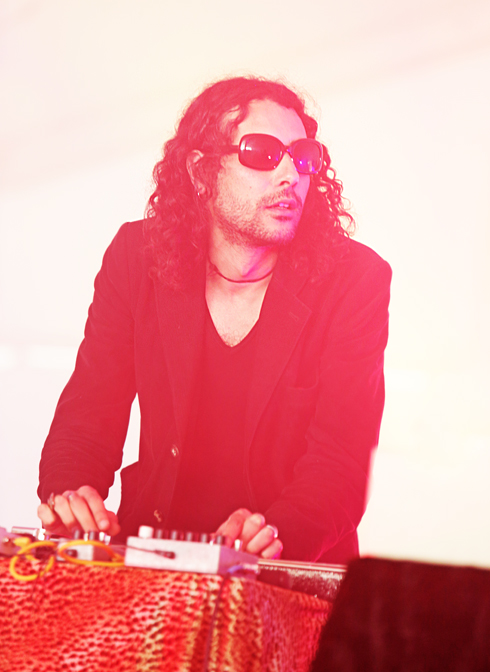 Outside of Liars, five piece band Aqua Nebulizer Oscillator may have been the most heavy hitting with the kind of pounding rhythms that make your entire body shake. The pedal effects were also more pronounced than even most of the other psychedelic bands of the day, spiraling around the tent with a heady determination. Though with such fervor, their songs also seemed to take on a dark metal feel with deeply brooding vocals.
Terakaft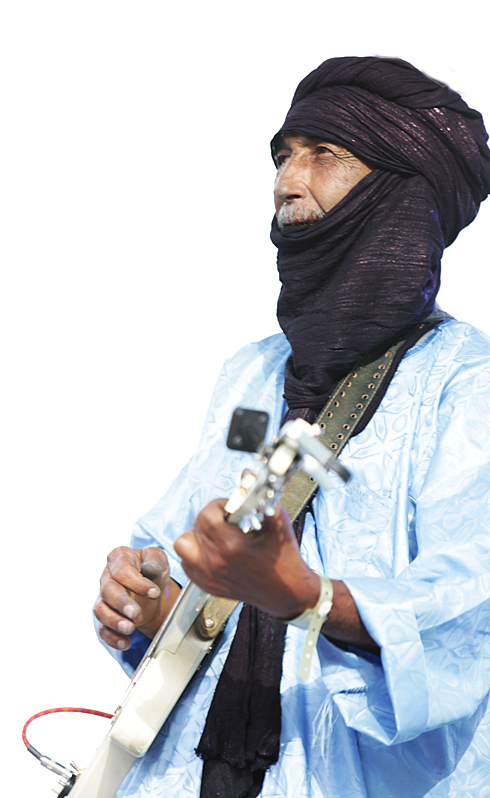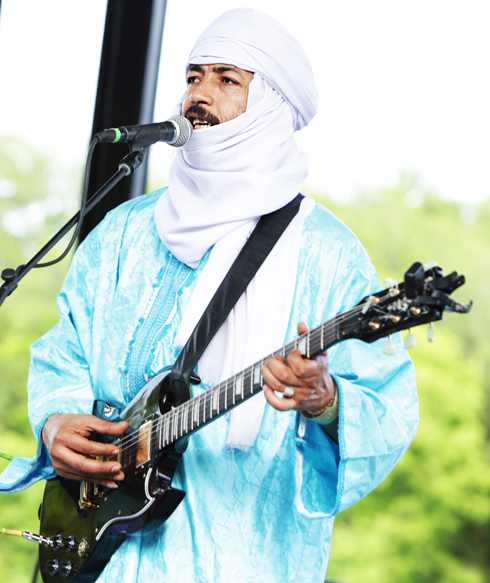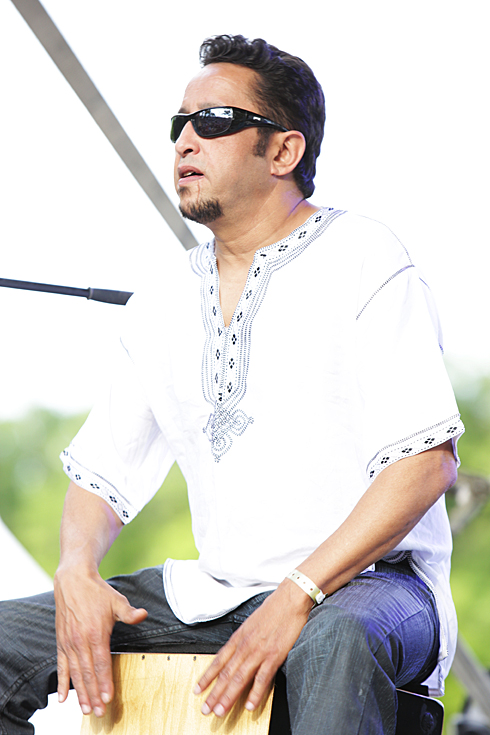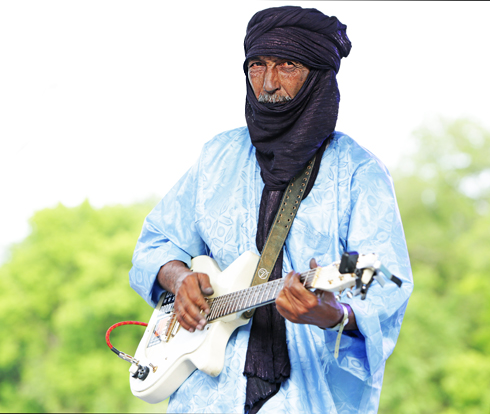 Terakaft from Mali provided an interesting take on psychedelic music with longer melodic songs and what felt like a spiritual reverence. There was also a nice section of their set when they had the crowd clapping along.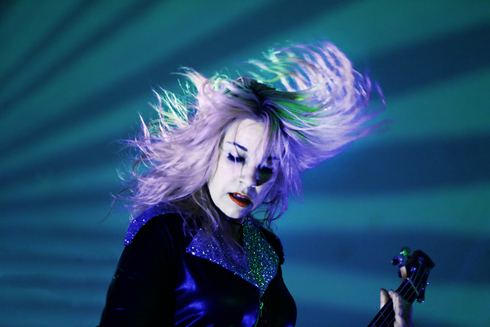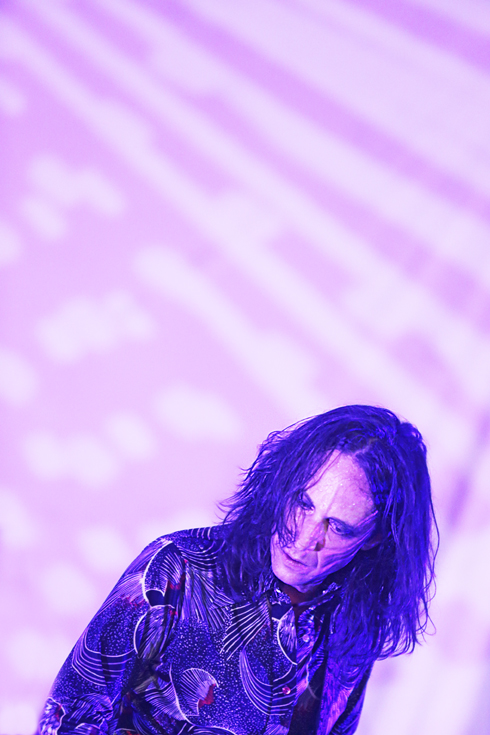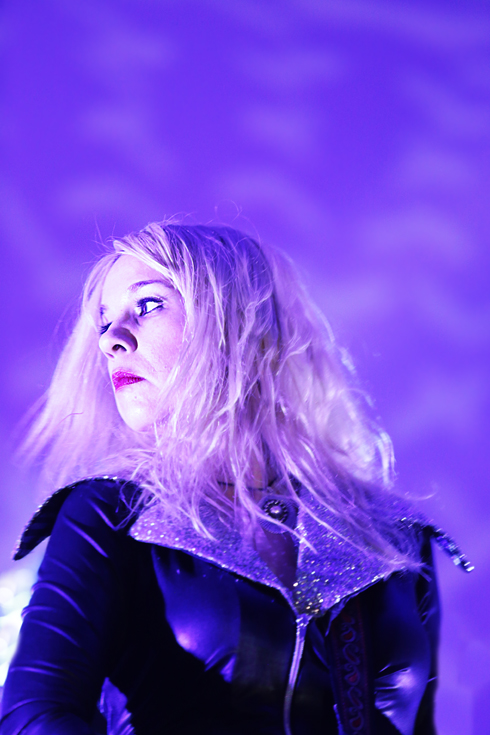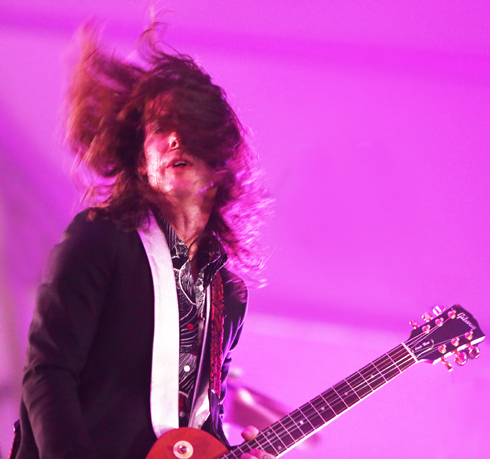 Fresh & Onlys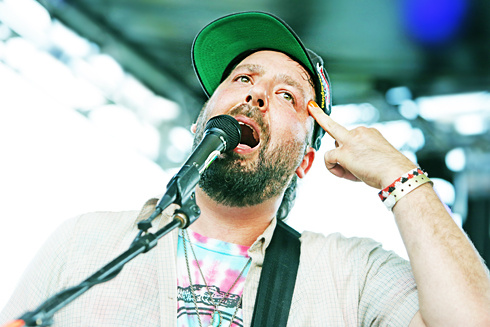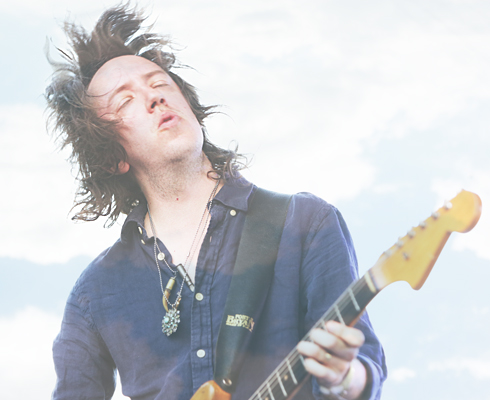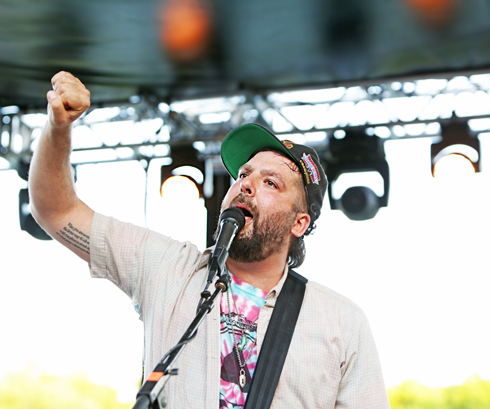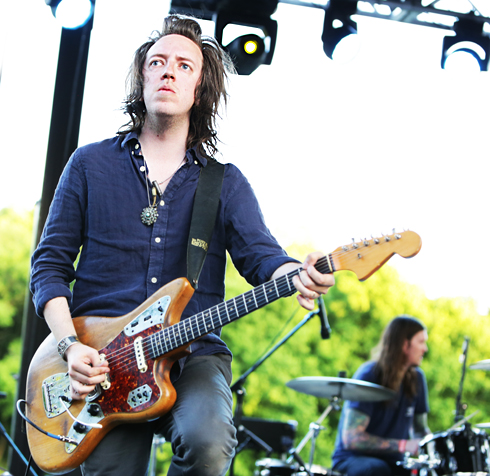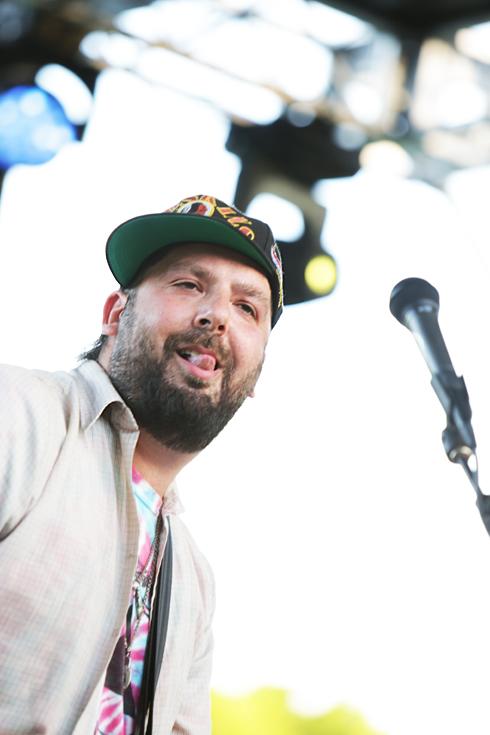 The Fresh & Onlys were one of the catchiest bands of the day, which should come as no surprise to those who already came to see them again. Their songs are as accessible as anything played on the radio (though also more interesting) and yet still seem to be so underrated in comparison to all the praise and throngs of fans they truly deserve.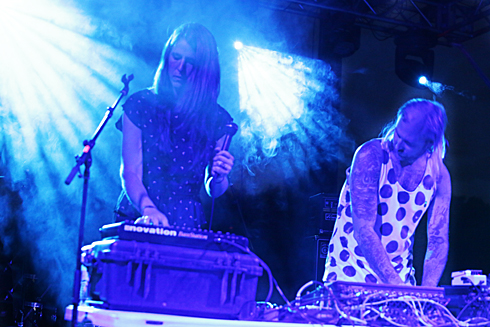 Black Lips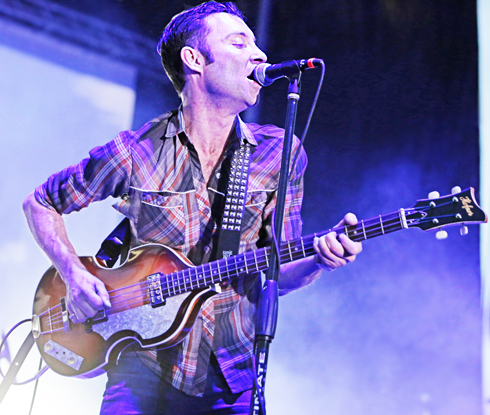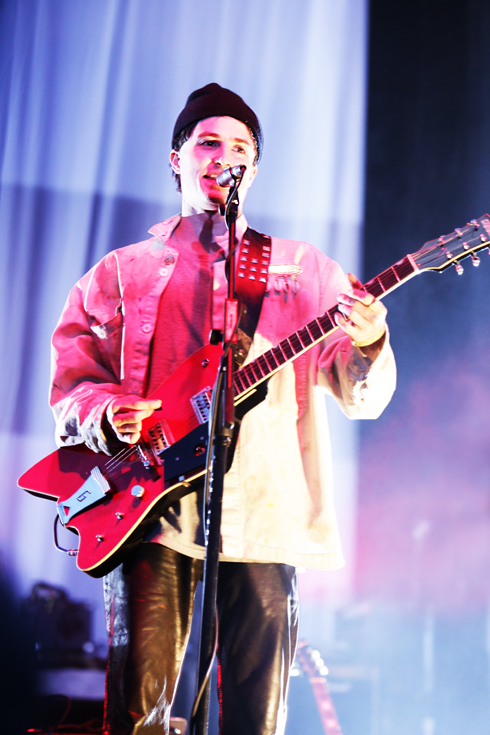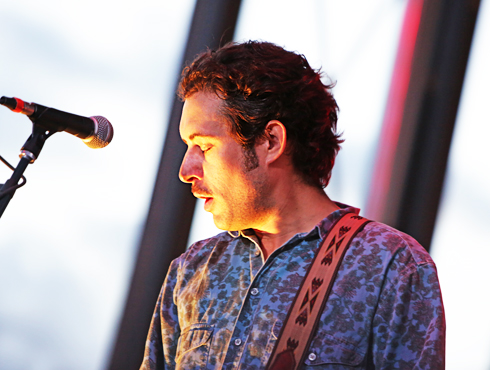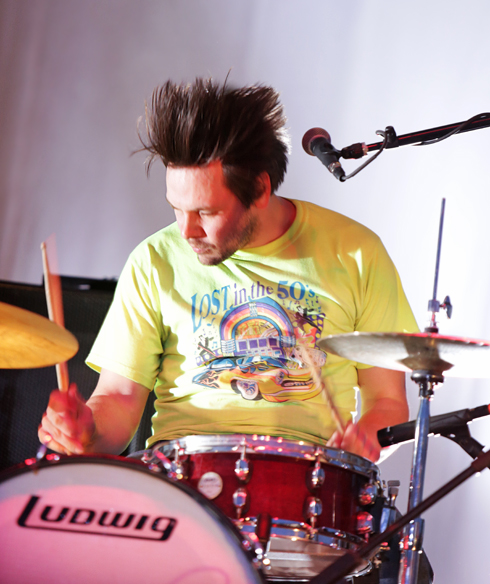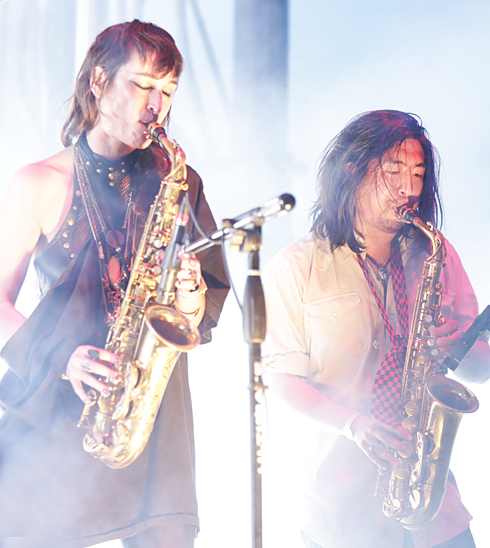 Black Lips have toned down their live show over the years to focus less on bodily functions and more on their actual songs during their live performance. Their set found the crowd rowdier than ever, though, and enjoying every minute.
La Femme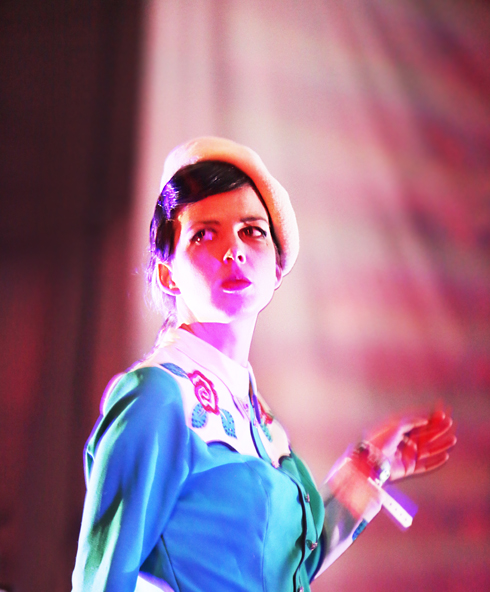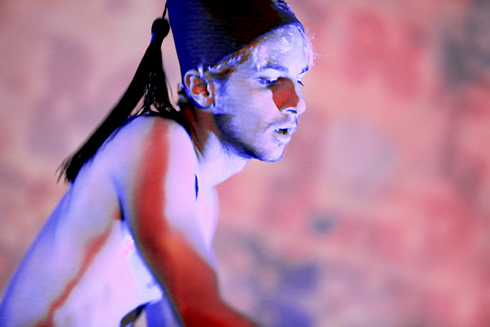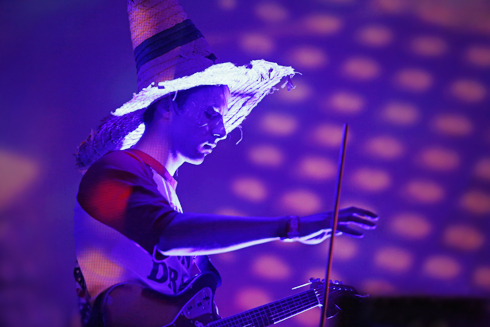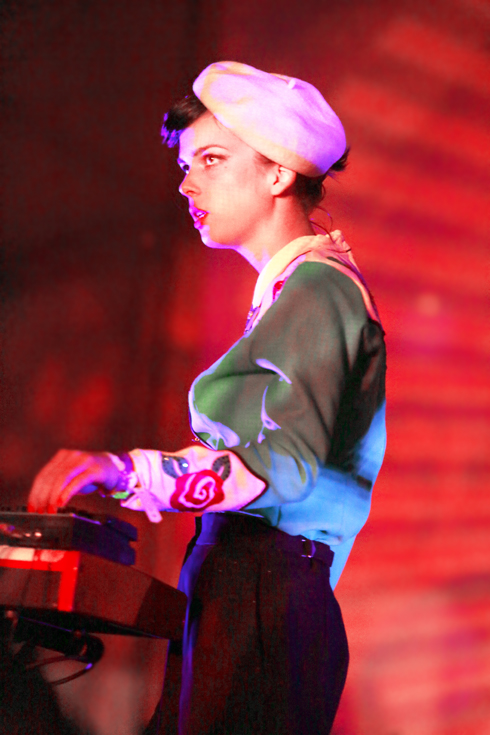 Pulling from a 1960s esque tone with a complex and interesting modern take on it, France's La Femme members almost appeared as if they might be confused between the throw back vintage wear, these sombrero, and the fez wearing but they definitely had it together on stage. With their nice interplay of several different musical instruments at once, including Theremin, and their lovely visuals, the band's live set was well worth checking out.
The Dandy Warhols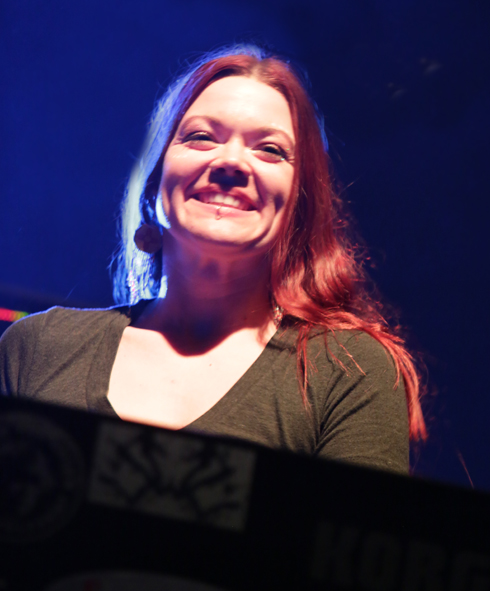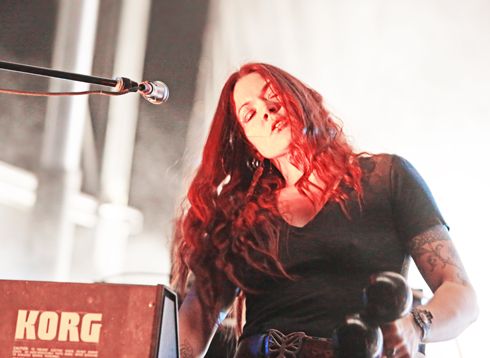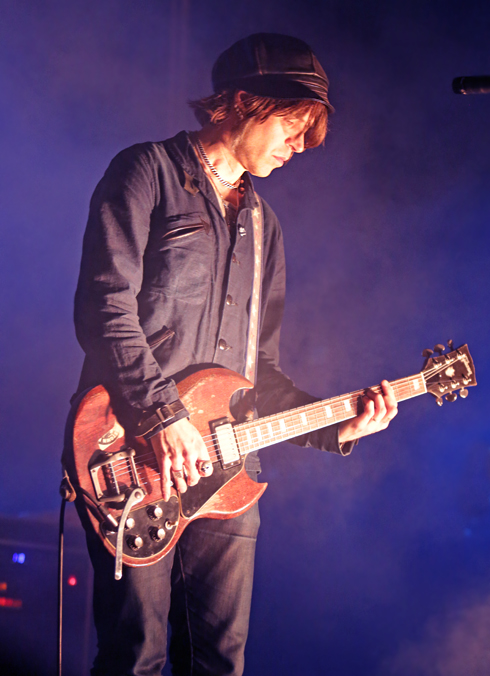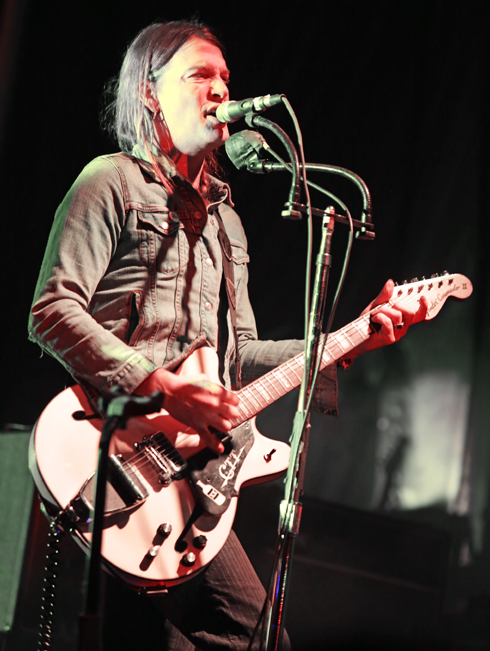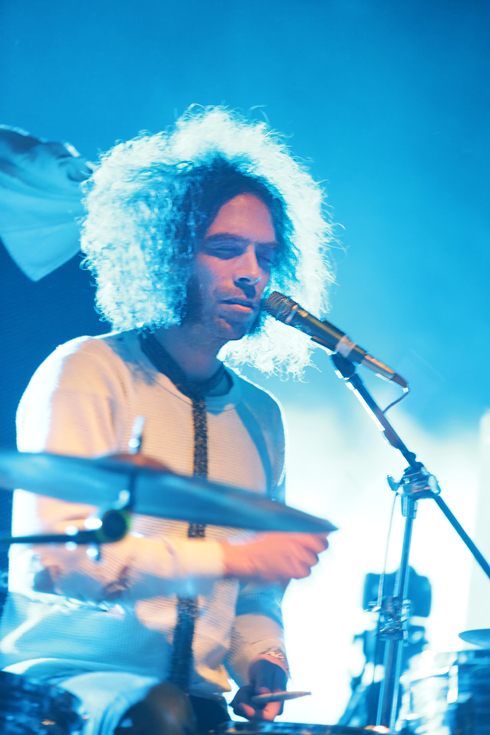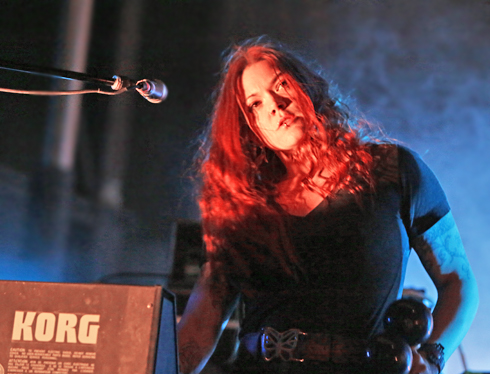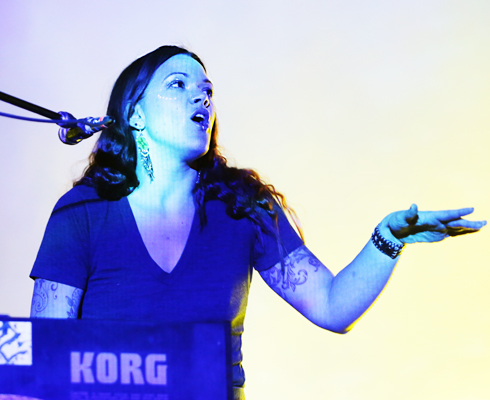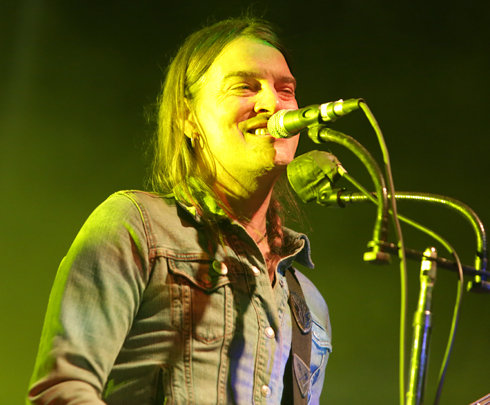 The Dandy Warhols create some of the sexiest music in the world and possess such a sense of tightness in their mastery of playing their music that it's truly a joy to see them. The one definite surprise this time though was when they brought out Anton Newcombe of Brian Jonestown for a bit with enough amicability to suggest time has healed all wounds.
The Black Angels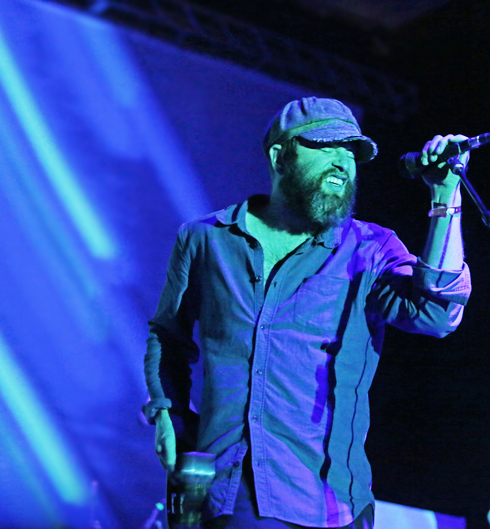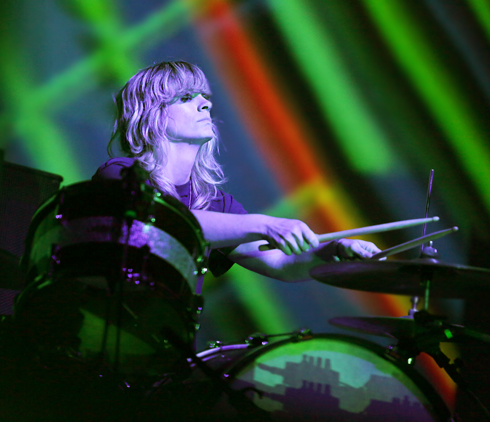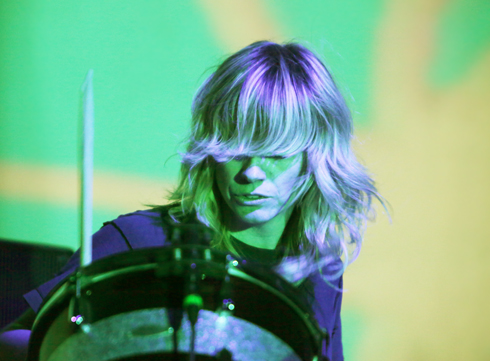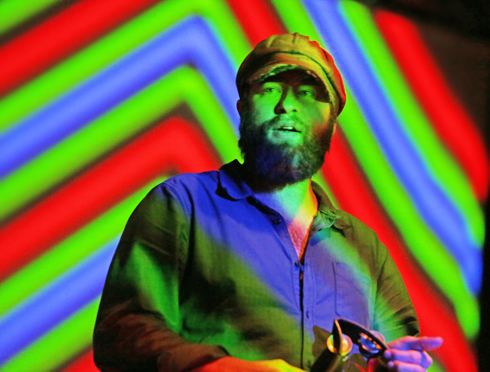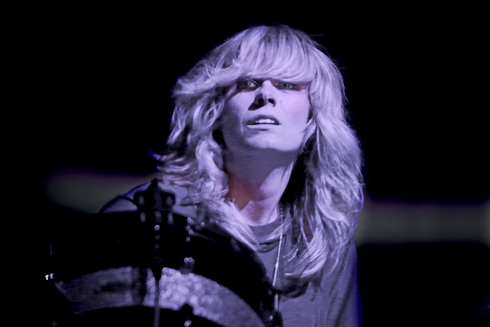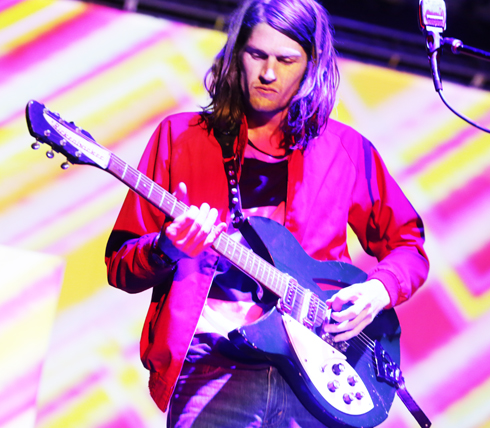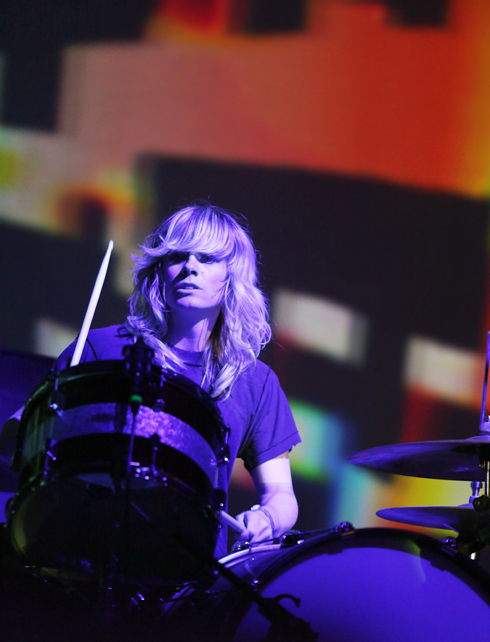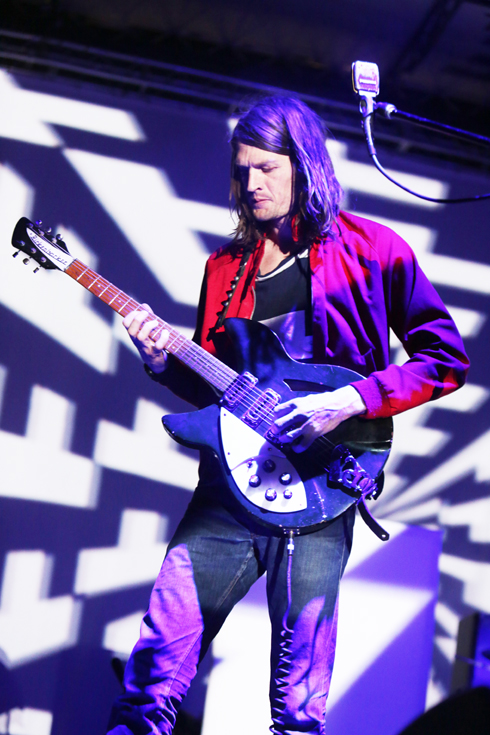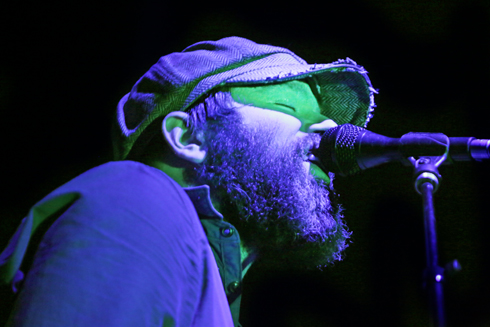 Curators of the festival, we all have The Black Angels to thank for such good taste in music and for playing a fantastic set for all us fans to relish in.
Liars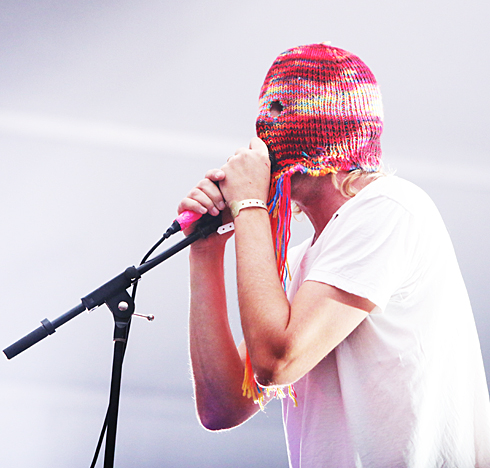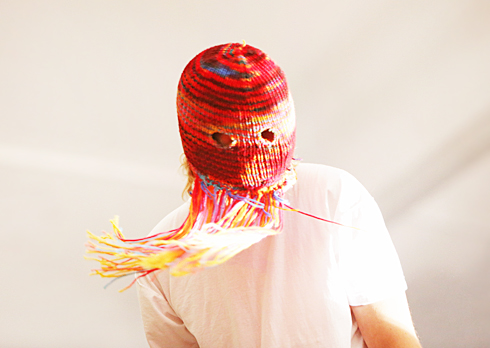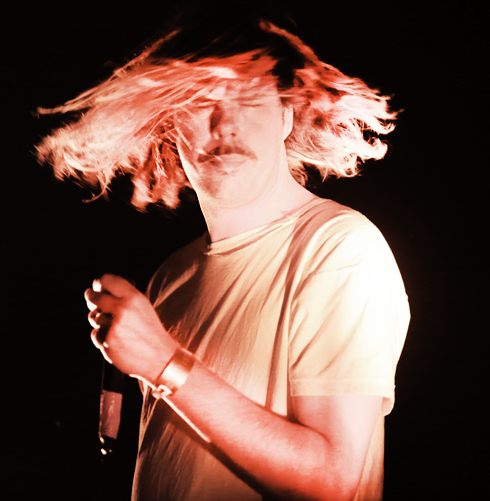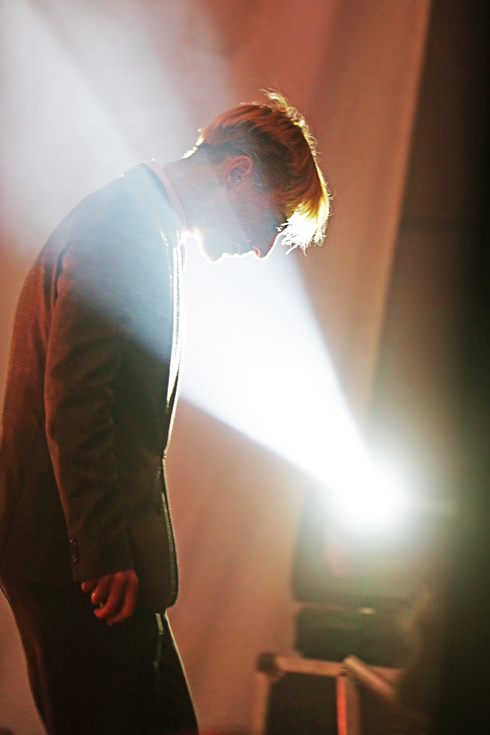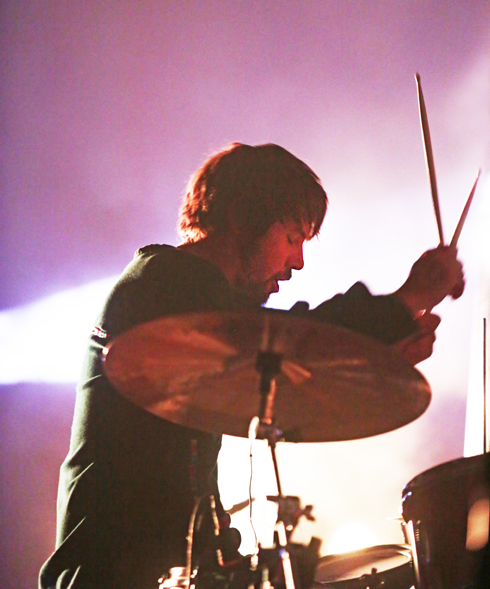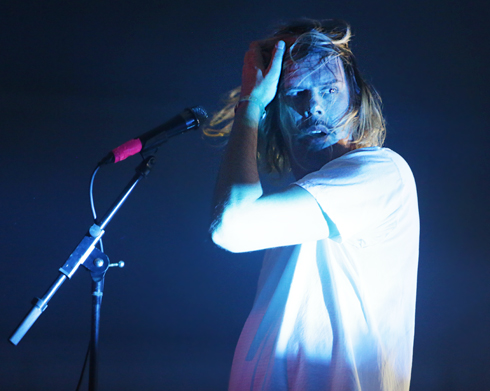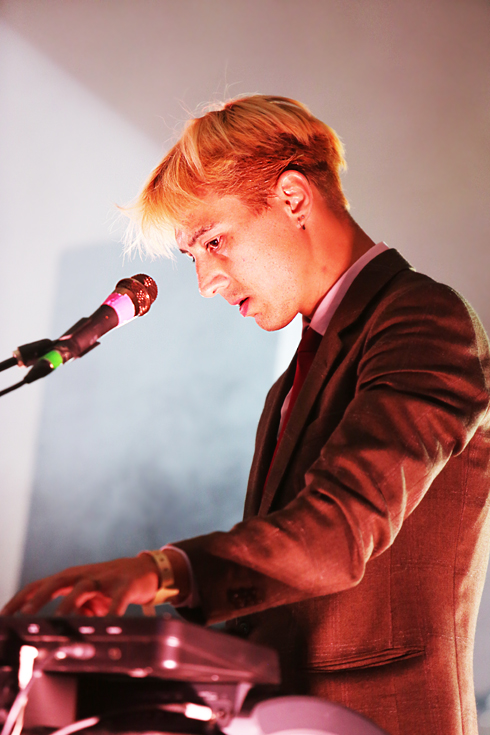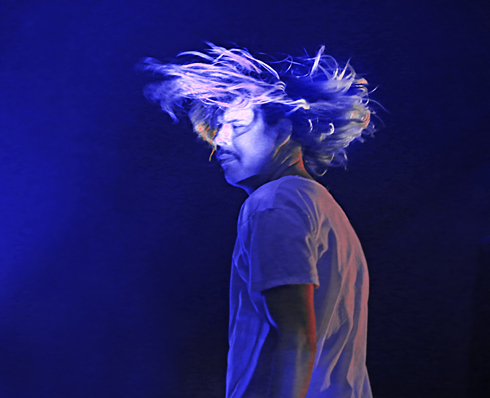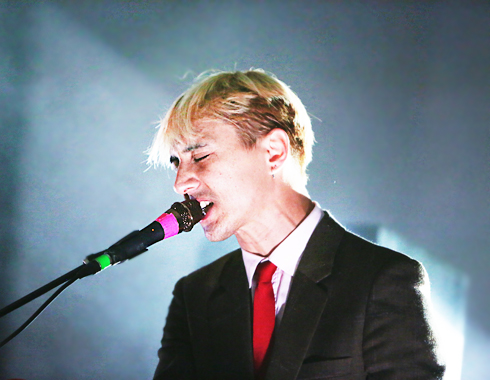 Liars' newest album, Mess, is one of, the most bizarre and jarring indie rock masterpieces of the last few years. The entire album seems like a logical next step after their "Brats" single on WIXIW. Lead singer, Angus Andrew was his usual tour de force and, despite a few minor technical difficulties, he ravaged his fans with his usual successful vigor. Always the innovator, he even emerged on the stage at first singing through a head wrap of yarn, which has been part of the album art work theme the band has featured. It was strange but also intriguing.