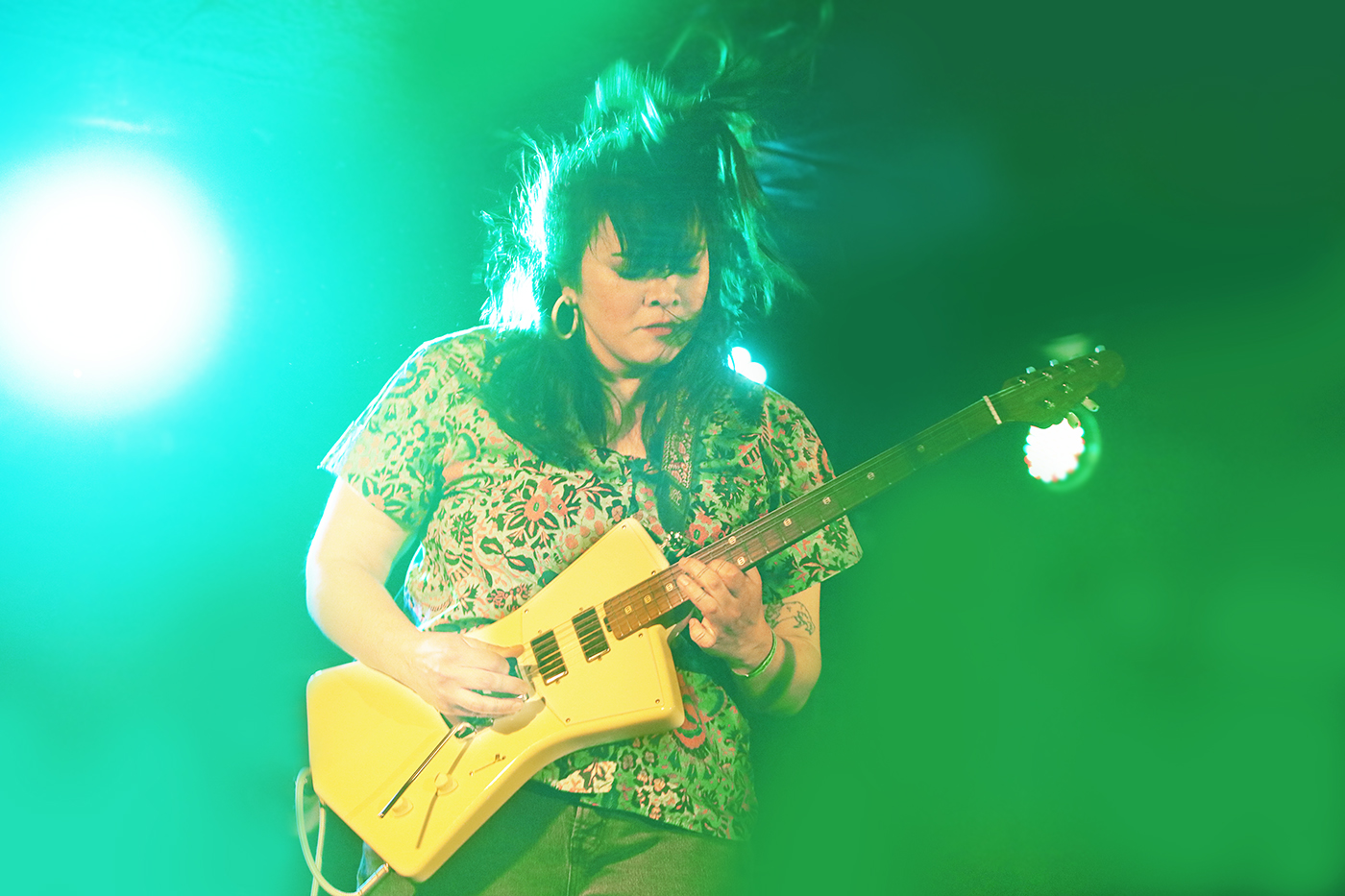 9 April 2023
Every person goes to a show with different expectations and with a different purpose but what the talented Katherine Paul known as Black Belt Eagle Scout is able to do is meet people where they are. If you are searching for delicate lyrics and vocals, this band has you covered but if you also want an edge and bits of delicious guitar fuzz, that is covered too. If you were one of the packed crowd looking for a genuine connection with someone who loves humanity and nature, Katherine Paul can meet you there. She can show you her love of water and trees and make you realize how important these things are.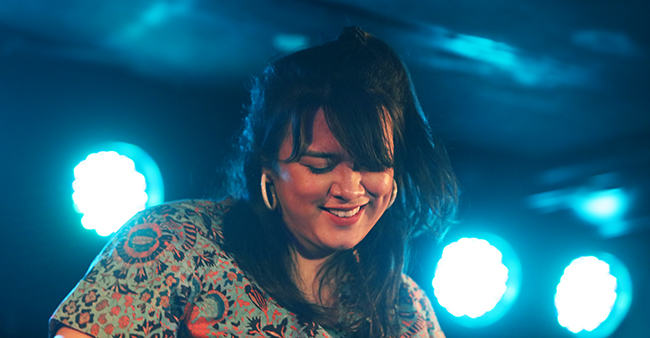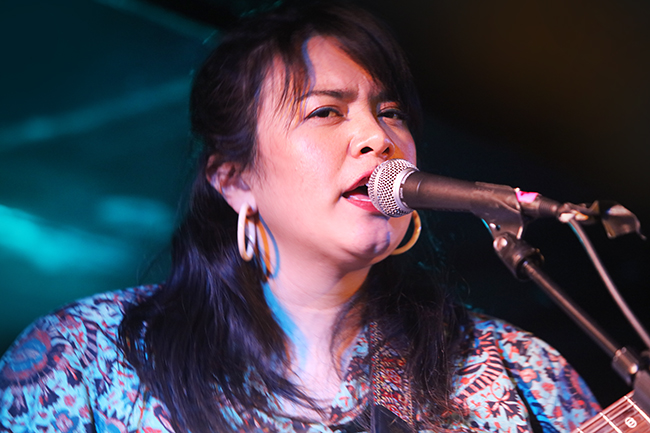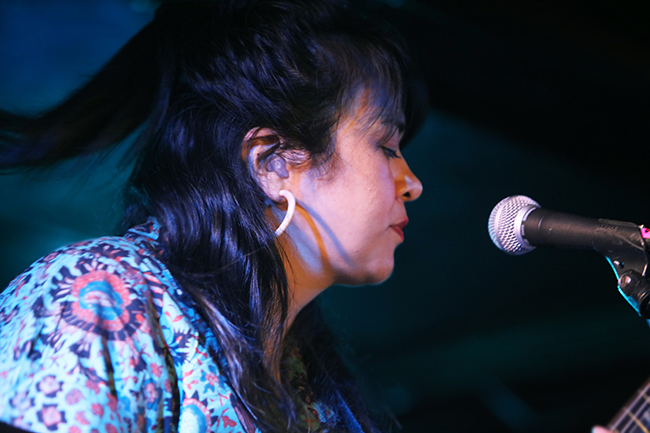 Finding the balance between the gentle and almost wispy sounding vocals to the building crescendos and soaring guitar progressions (as in the case of "Sedna" both live and on record) with a multitude of pedal effects would prove to be a challenge for any human but Black Belt Eagle Scout mastered this well. In fact, often the transformation from tenderness to an extraordinary vigor occurred in the same song. In an interview with Audia Music, Paul talks about how the band name represents strength and the highest one can go. To a newcomer hearing the name, one might think of an expert in nature who can do everything from starting a campfire and cooking meals with only ingredients from nature to building a gazebo as an Eagle Scout. At the same time, the Black Belt makes an impression of power and presence, of maintaining stamina in the face of oppression and surviving with the skill and strength of accomplished wisdom and appreciation of the Earth. What the band leaves you with is an experience just as wholesome as it is compelling.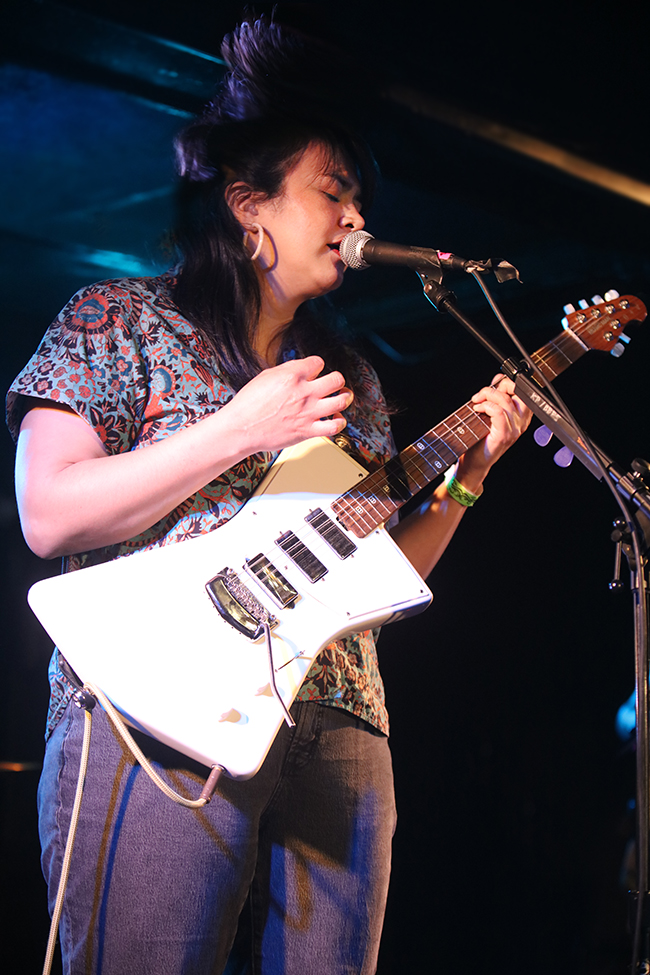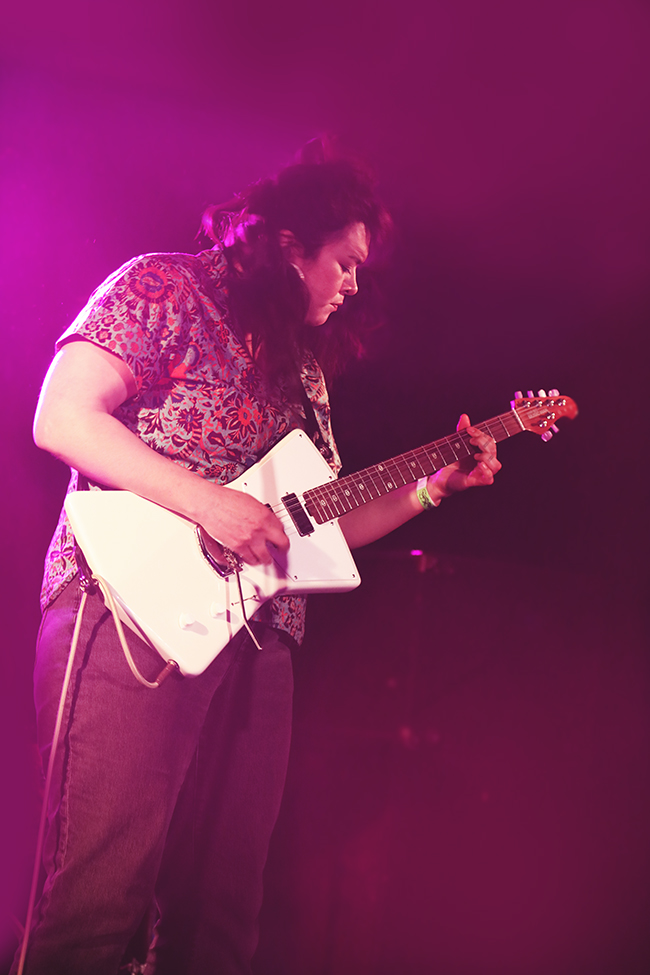 It would be remiss not to mention that Katherine Paul's songs were complimented well with the additional guitar playing of Claire Glass who also goes by Claire Puckett and the bass playing of Nay Wilkins of Adobo who were also lovely to listen to opening up the evening of music. (Note-the photos included here of these musicians were from that opening set) Drummer Camas Logue also did an excellent job with supporting and adjusting to the natural rythms as the songs as they evolved. Though Black Belt Eagle Scout has three studio album releases, Katherine Paul concentrated the most on the songs from the newest album The Land, the Water, the Sky from 2023. "Don't Give Up," "My Blood Runs Through This Land," "Sedna," "Fancy Dance," and "On the River" were all highlights. Yet, there was also at times a feeling of an intimate conversation in the way that Paul introduced the songs, speaking about her father singing on "Spaces" and carving eagles, dedicating songs to Indigenous and LGBTQ+ communities, and talking about cedar trees watching her. It was easy to place each song in a time and place with just this bit of context and understanding both the inspiration and strong sense of being one human in this vast universe. It should also never be underestimated how much art and creative communities can change the world and music like Black Belt Eagle Scout makes a real difference, one album and show at a time.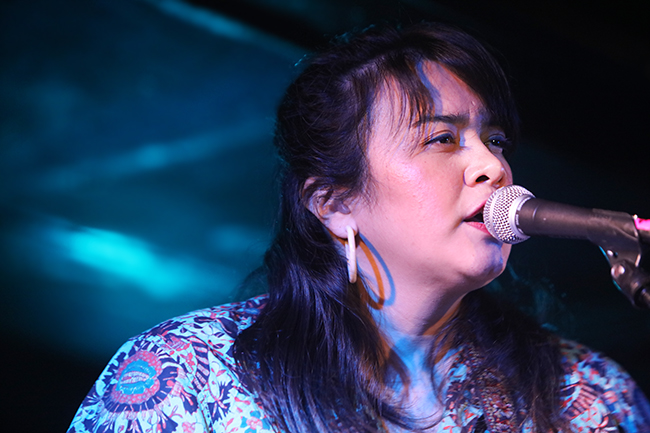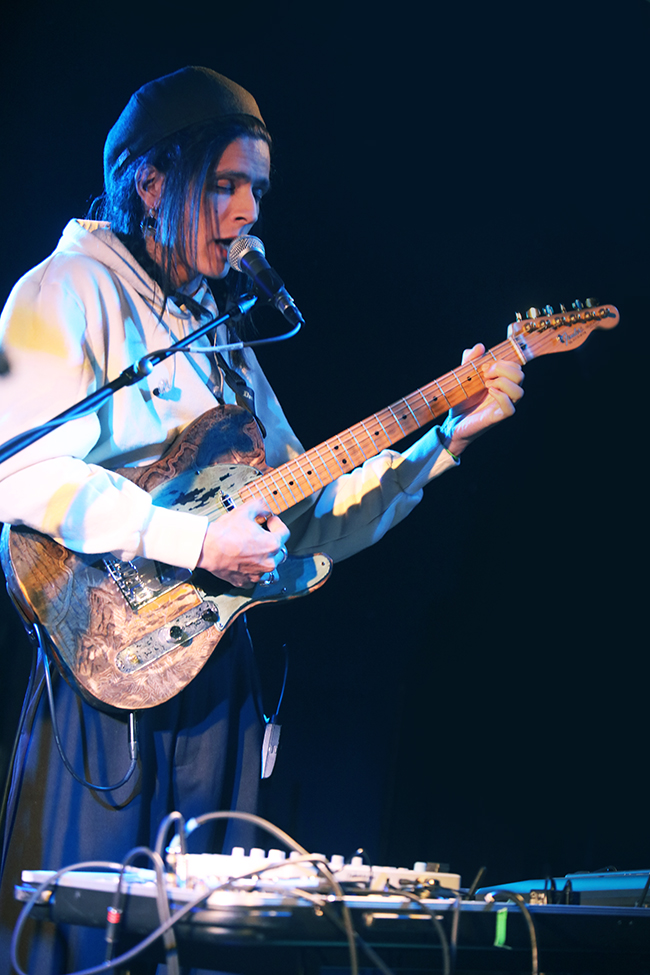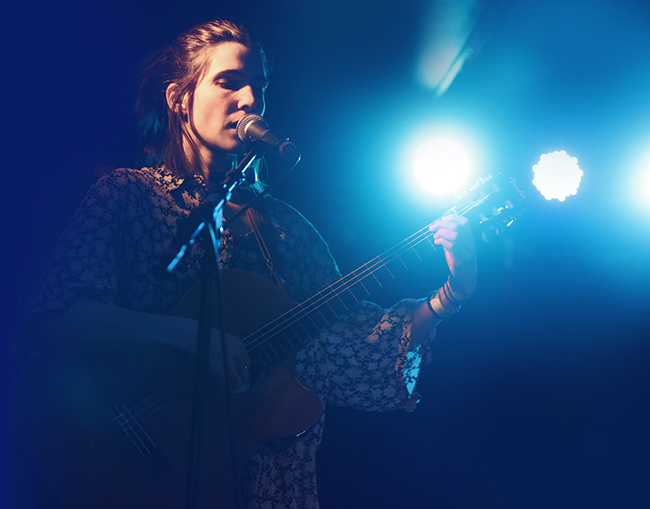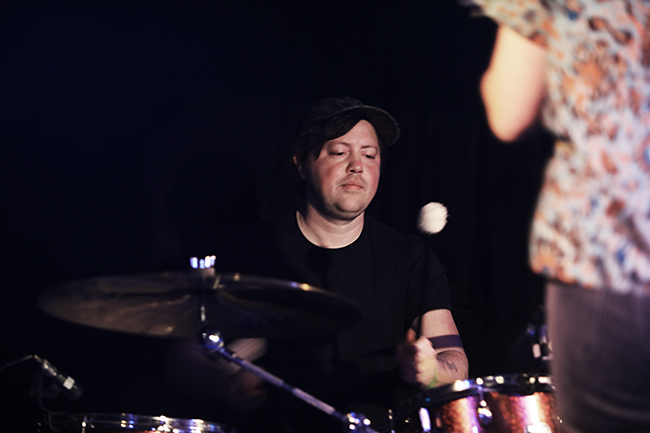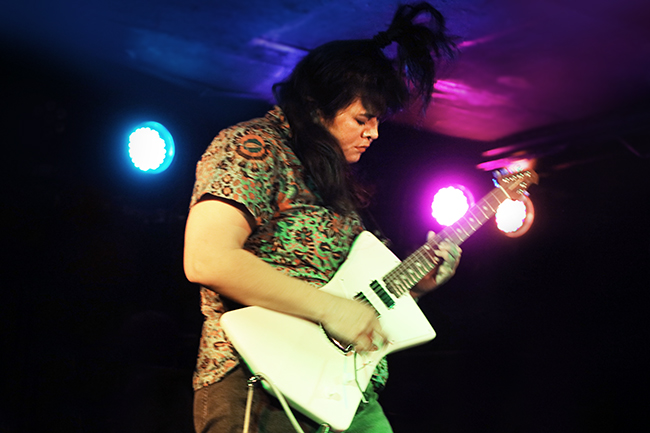 In fact, talking about her songs seemed to increase Paul's dynamic presence while she played them and her comfort level as well. It was as if being honest about her creativity, values, and emotions freed her up to move with a grace and light-hearted quality and to play with an ease that won over the packed crowd for the duration of the 75 minute long set. It's also important to note that Black Belt Eagle Scout will be making another upcoming appearance in Chicago at Pitchfork Music Festival on Saturday July 22cnd so be sure to check closer to the festival for that time and stage announcement! For more tour dates in North America (including both Canada and the US), please see this tour dates list and don't hesitate to purchase tickets. It is indeed a gift to get to experience these songs live and be in the presence of the wondrous Katherine Paul herself!