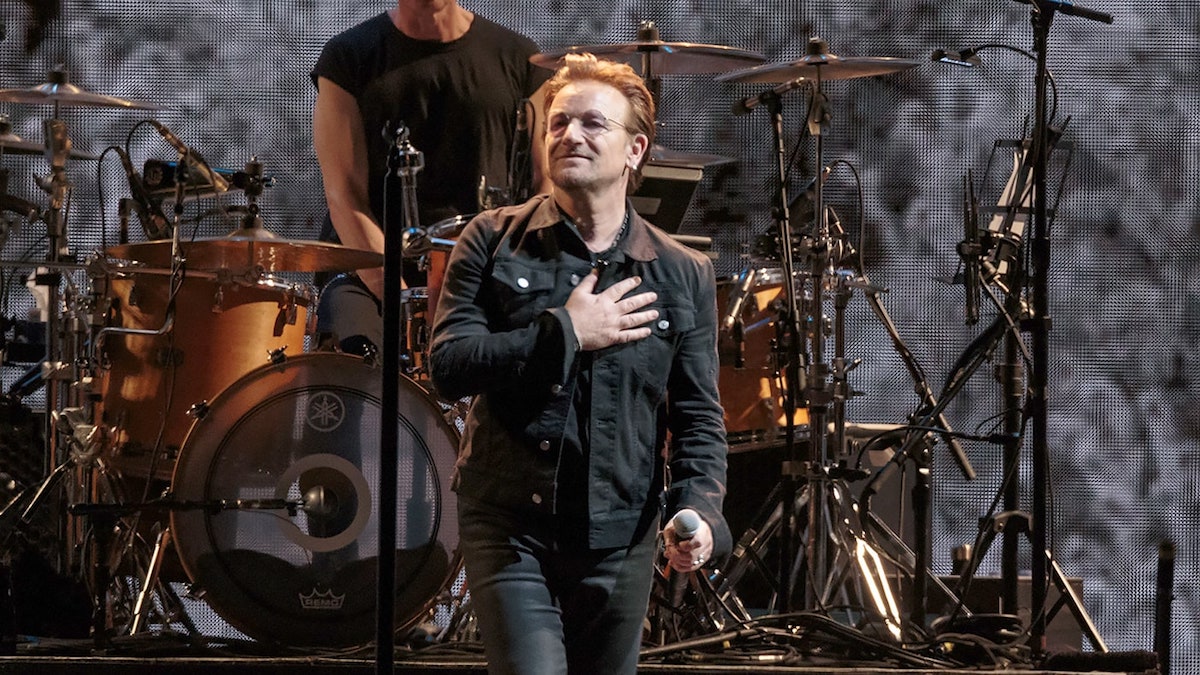 10 June 2017
With Friday came the heat, with the heat came a spectacular lineup of musicians down in Manchester.
My day began at 3, chatting with Mario Cuomo from The Orwells. After getting significantly sidetracked (which inevitably turns into missed sets), small snippets of Francis and the Lights (Chance made an appearance), The Strumbellas and Car Seat Headrest were caught before running over to the Which Stage for Cold War Kids. Despite having covered them only a few months prior, I was anxious to hear how L.A. Divine translated onto a festival set. I was far from disappointed. Pulling older tracks like All This Could Be Yours, Hot Coals, and slipping in new tracks like Can We Hang On and Love is Mystical, despite the heat, a crowd packed the field from the rails to the food lines.
Cold War Kids: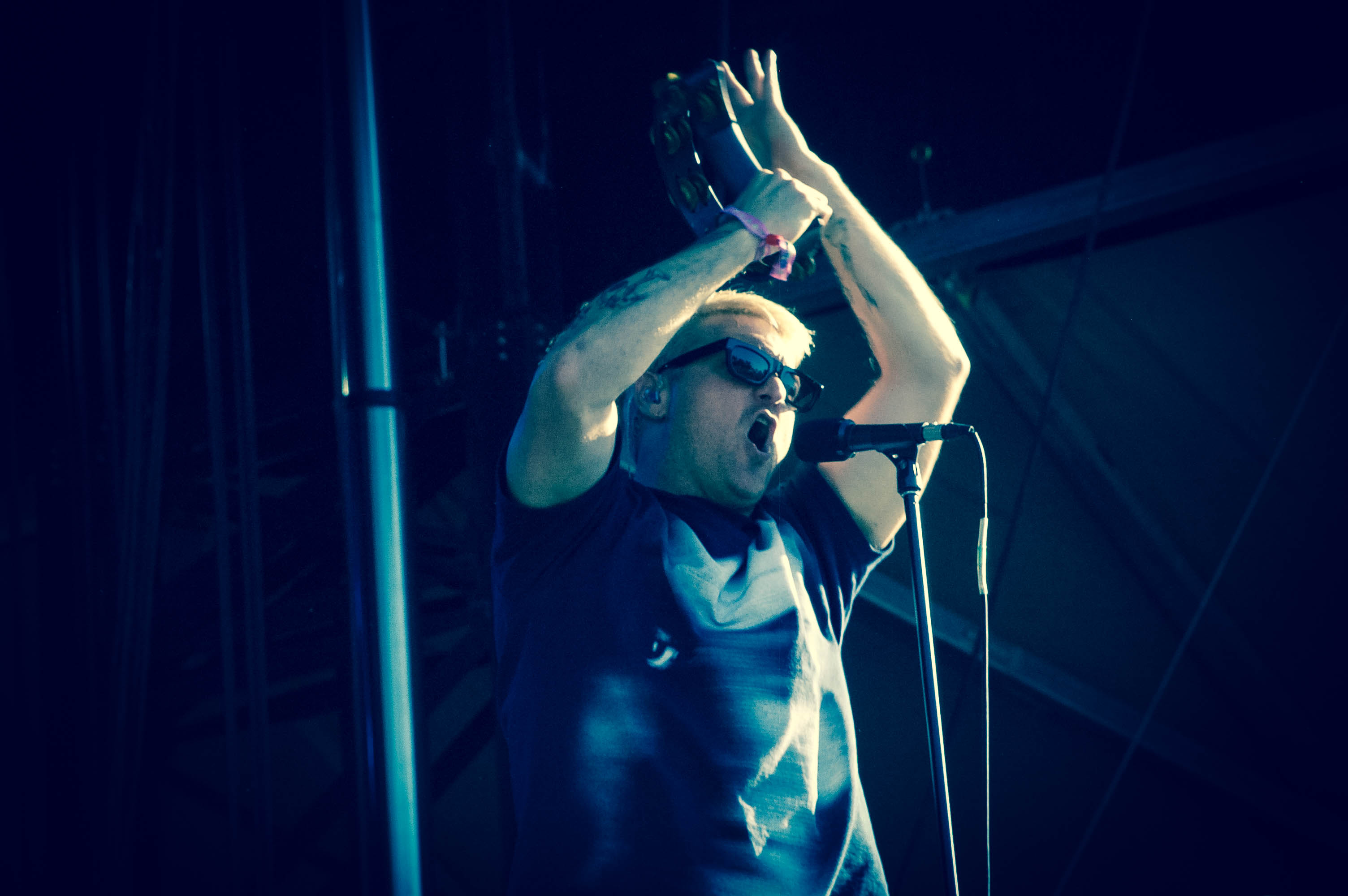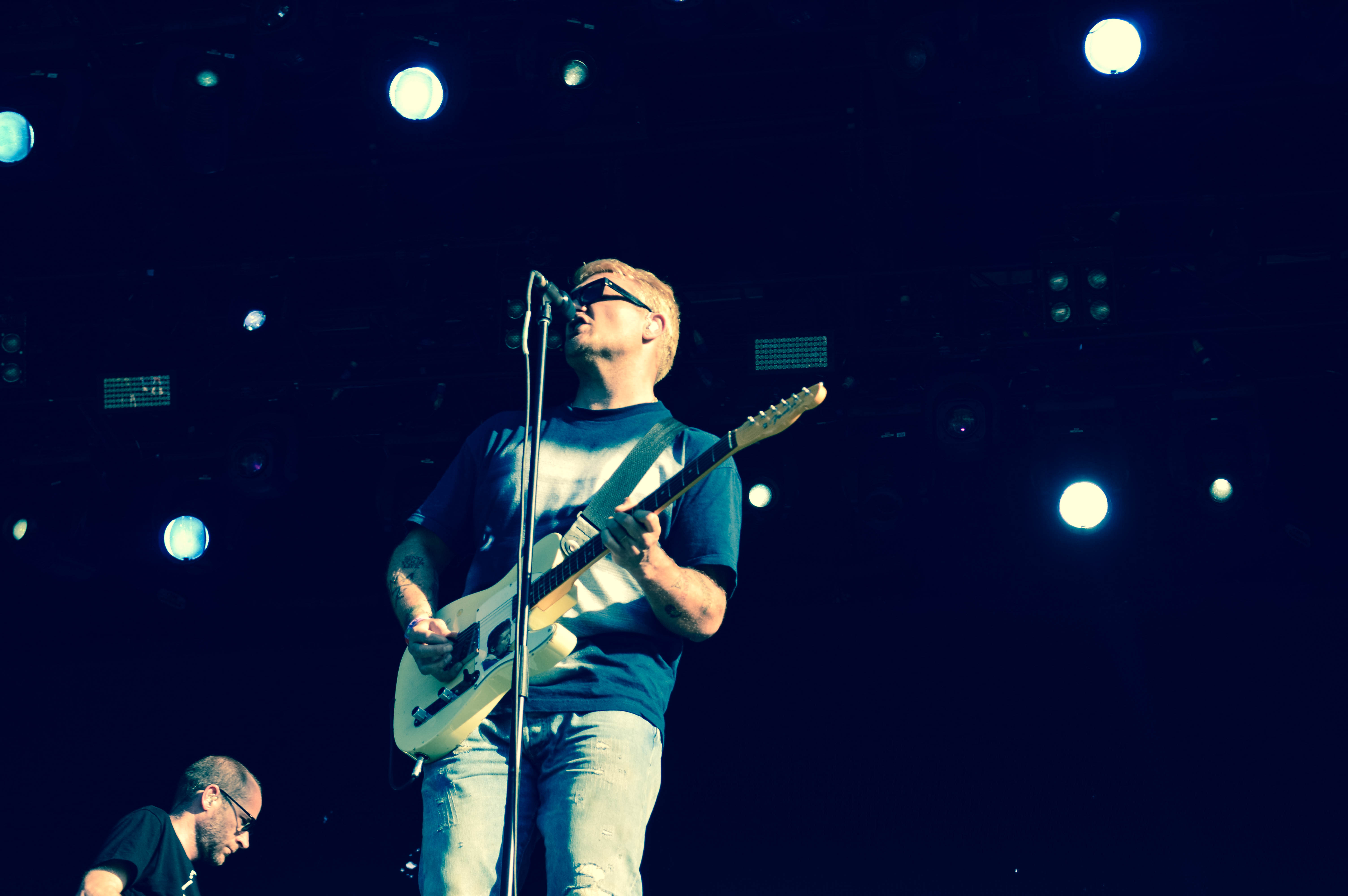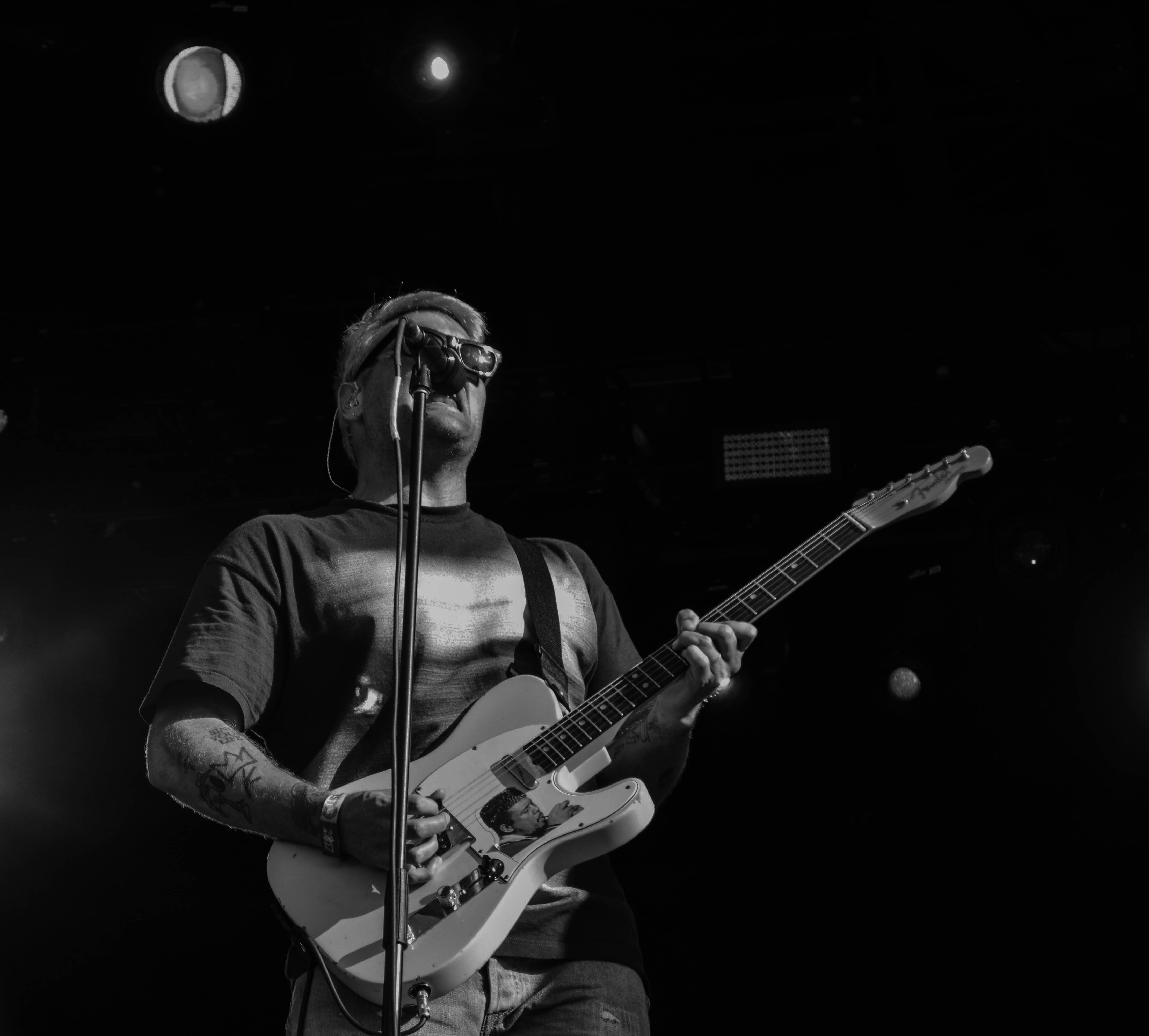 It was then that the crowd peeled away to the What Stage, the behemoth venue in the farm, typically reserved for headliners and crowd-pulling acts. Icelandic blues/rock band Kaleo would be performing, and if the crowd was any indication, the set would certainly be worth the wait.
Launching with primary hits like Way Down We Go and No Good, frontman Julius Son couldn't help but grin at the massive crowd, stating that he incredibly humbled to appear on the same stage just hours before U2.
Kaleo: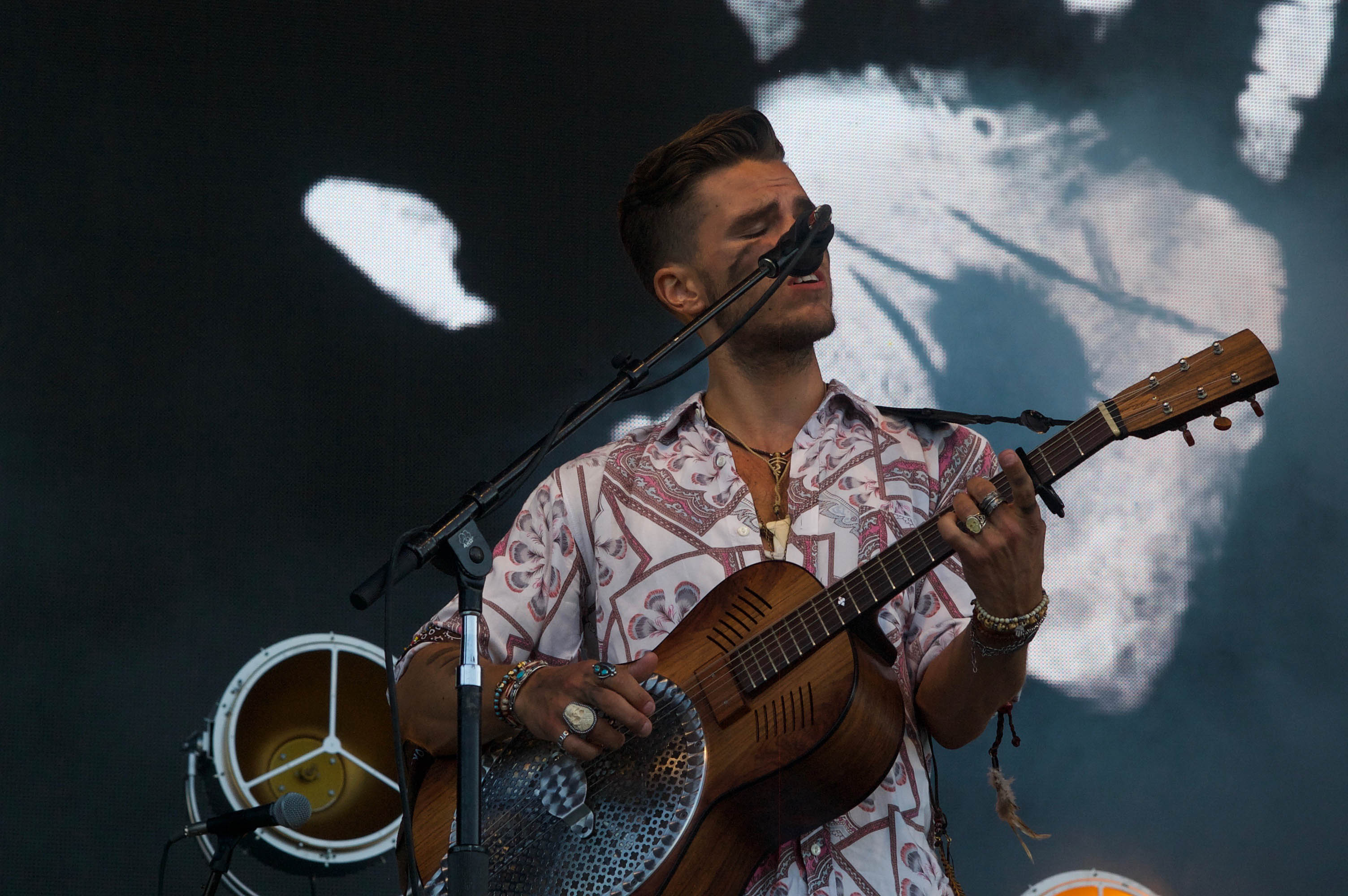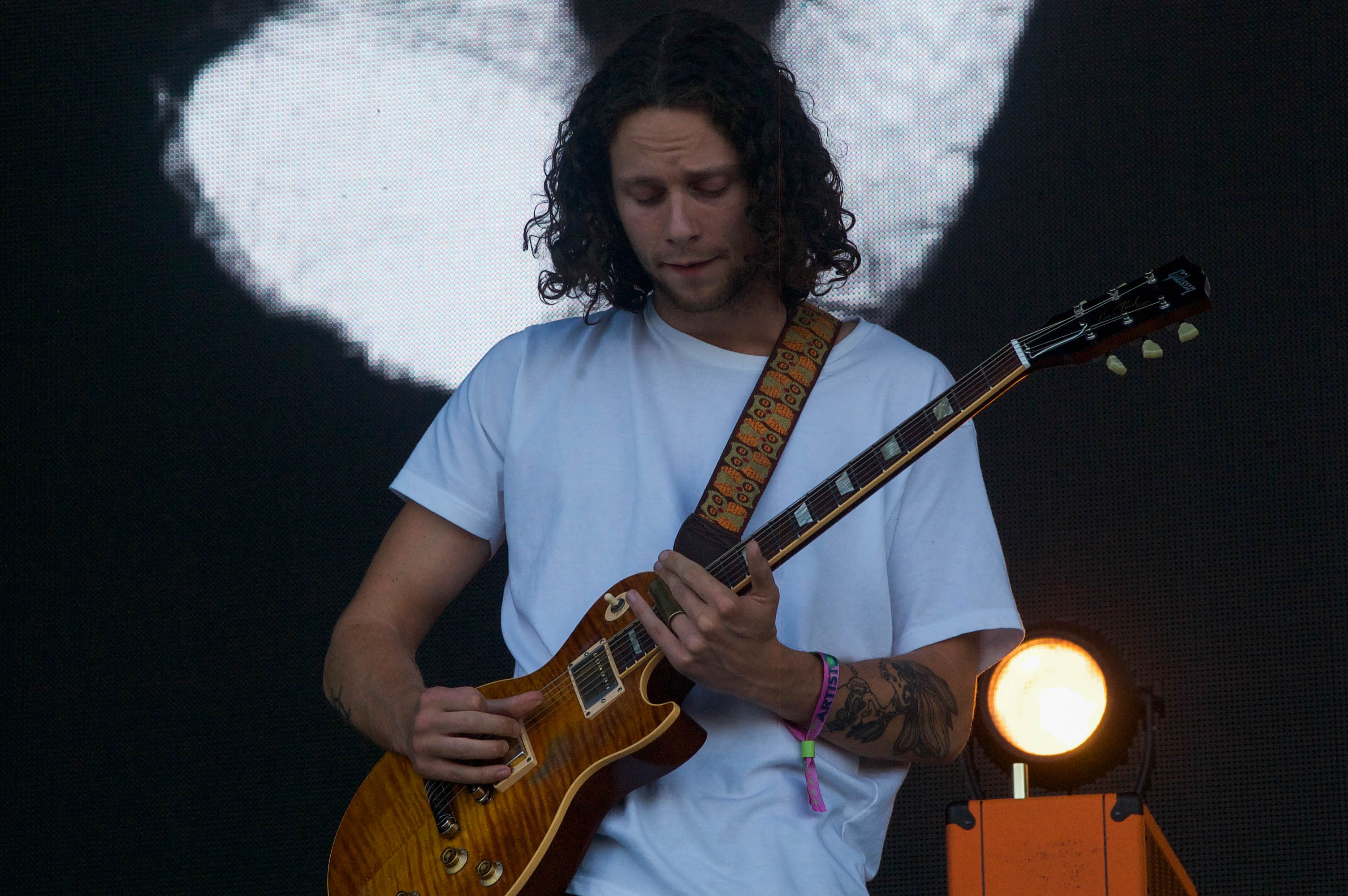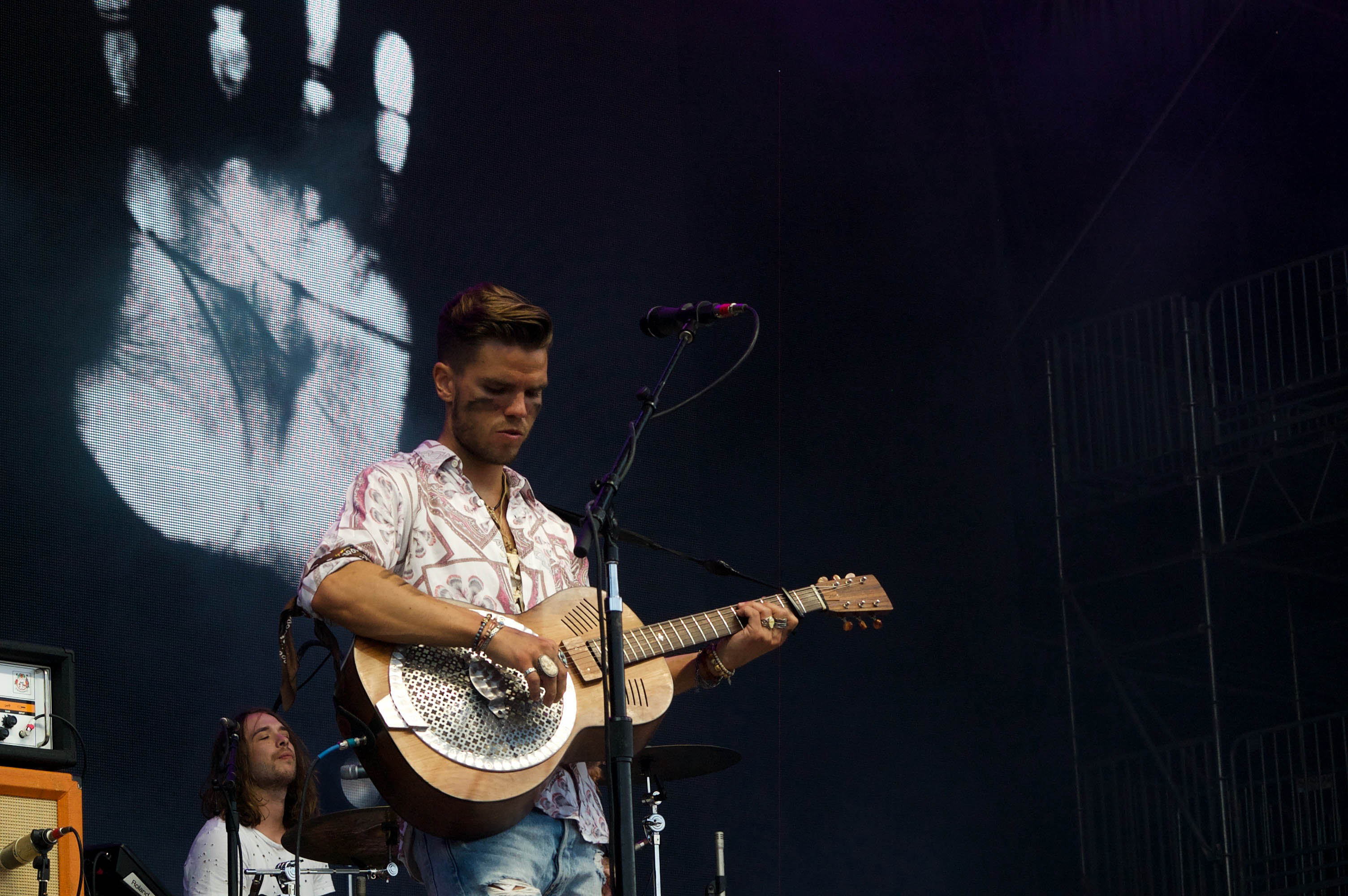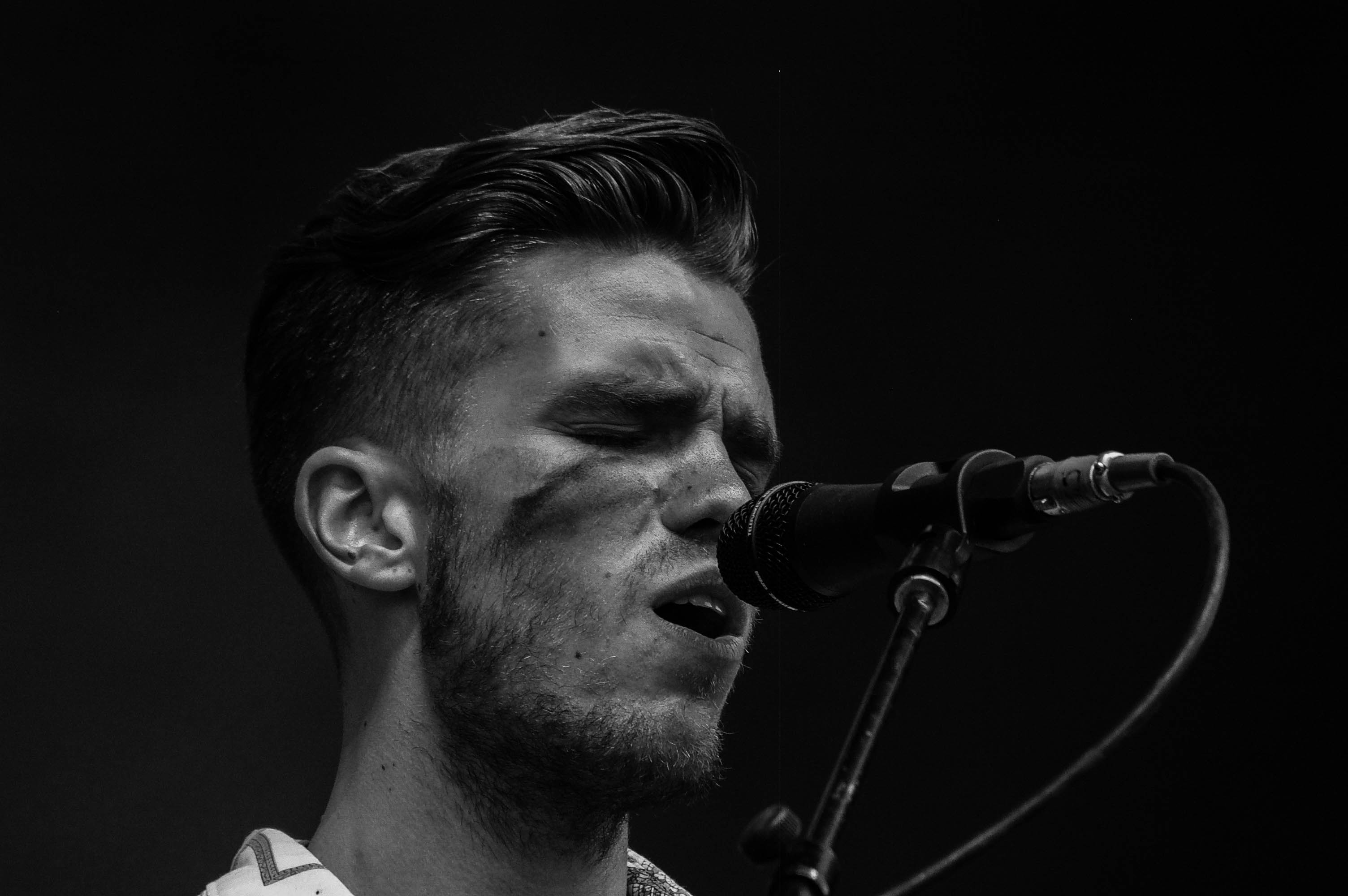 I then had the opportunity to jog all the way back to the Which Stage, where I would catch Tove Lo for the first time. Notorious for her on-stage antics, Lo drew seemingly the entire photography crowd into the pit that evening, where she kept a loyal and active crowd as the sun fell over the valley.
Tove Lo: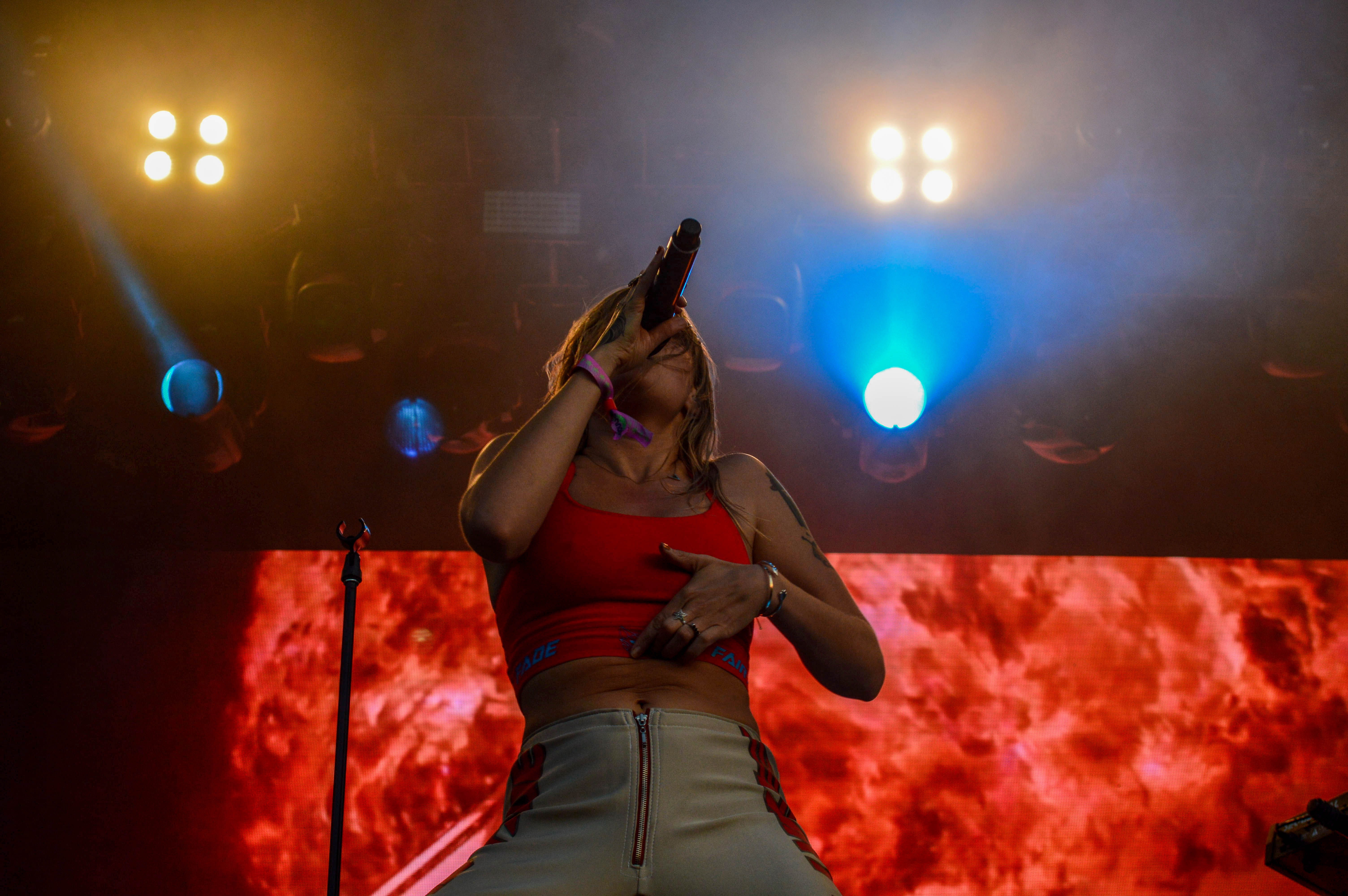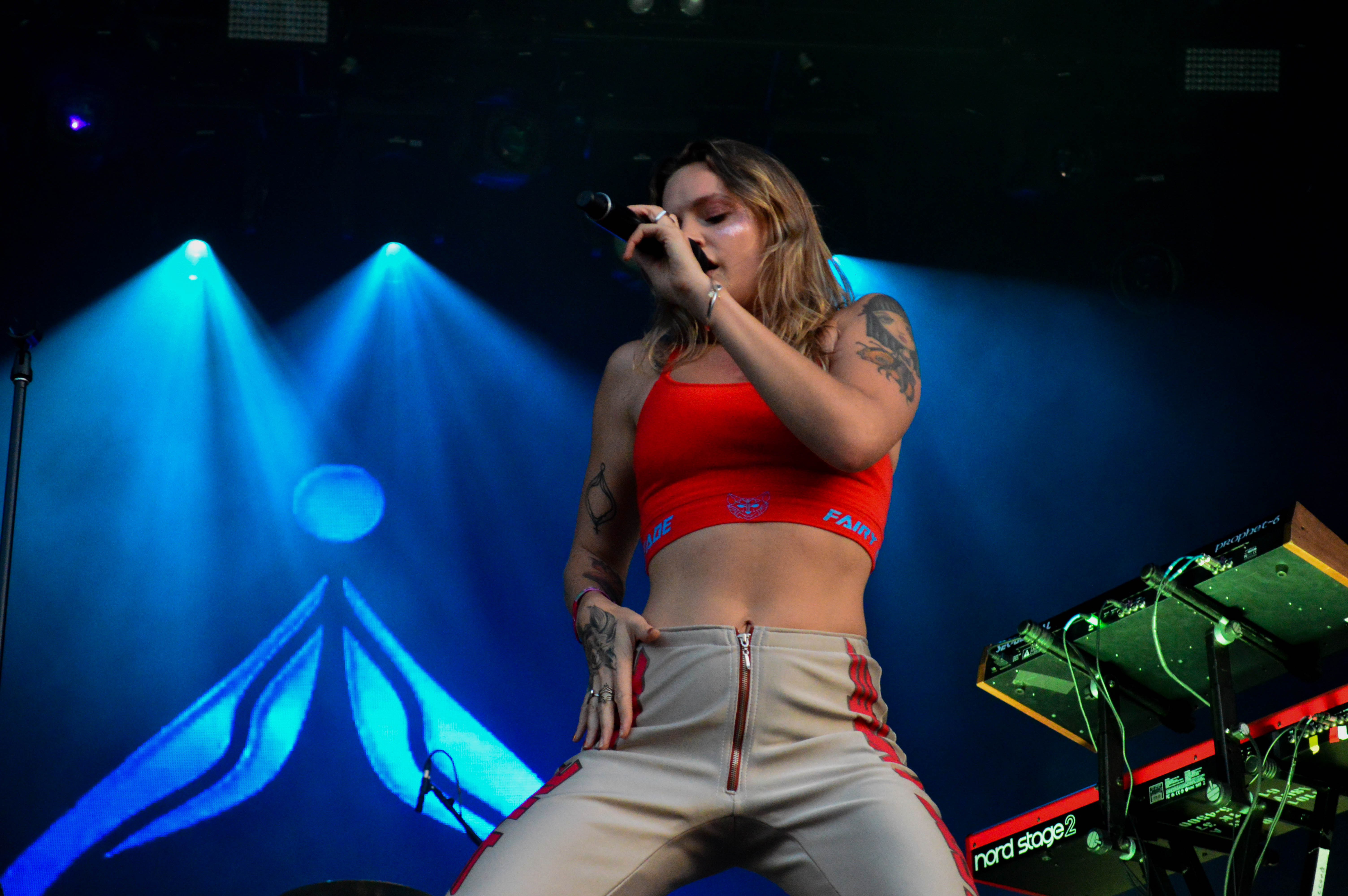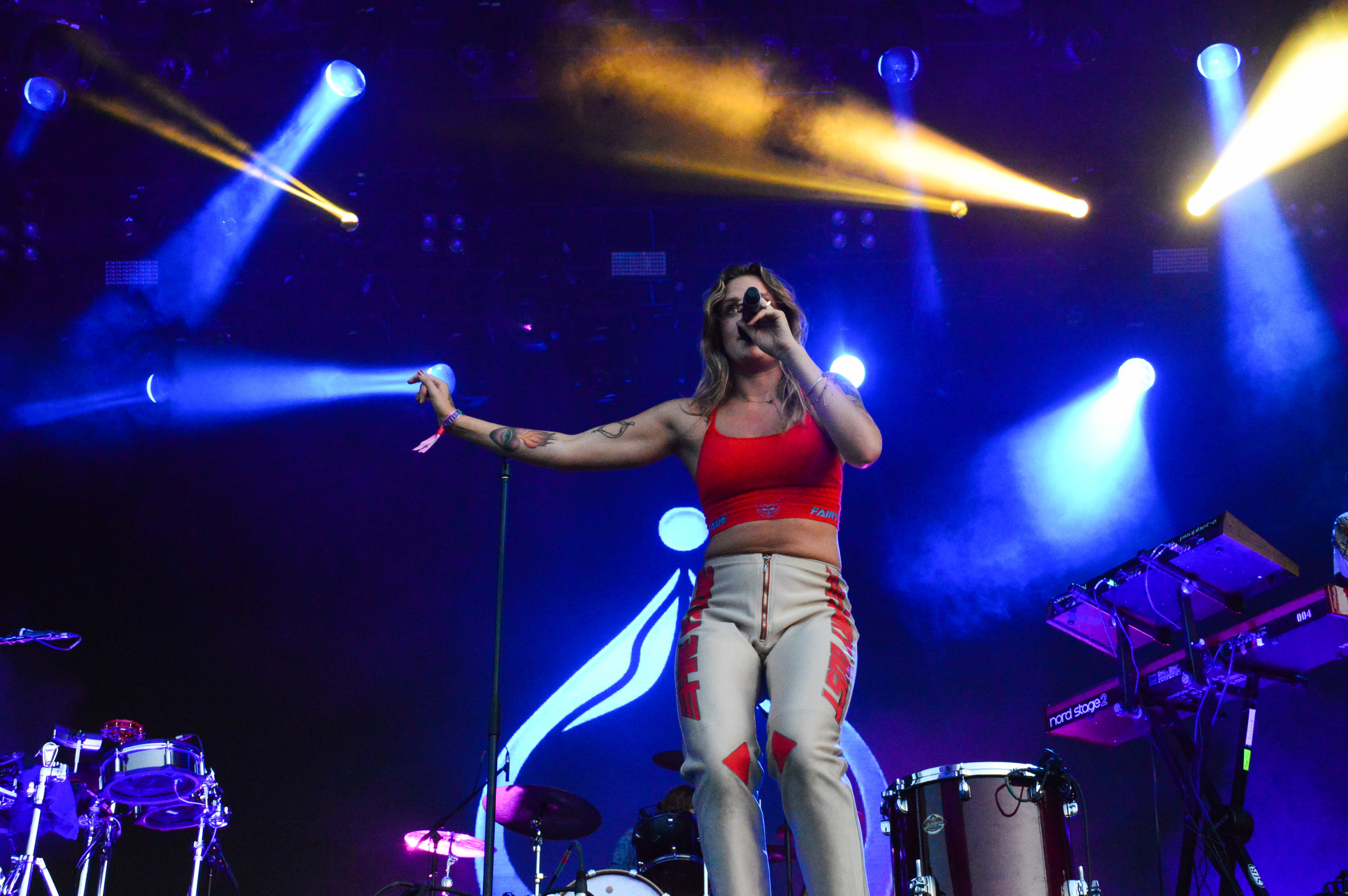 Due to computer issues, I was unable to process photos from The XX, but the late night proved to be incredibly exciting, with U2 coming on at 11 for their first ever U.S. festival appearance.
Launching into their set with Sunday Bloody Sunday, Bono & company played a gorgeous mixture from The Joshua Tree as well as their top hits, bringing out Where The Streets Have No Name, Exit, One, With or Without You, and many, many more. It was a strange thing, seeing Bono almost intimidated by the massive crowd, filled with older die-hards and kids alike that had made Beautiful Day a key track to their lives. It was a beautiful performance, almost intimate compared to the typical, packed stadium shows that the band is accustomed to. Their legendary presence was broken only by little quips from Bono himself, joking, "What an extraordinary thing Bonnaroo is, thank you for naming it after me", followed by a stern "Go to bed", as he wished festival-goers goodnight.
Despite running over to both Major Lazer and Portugal. The Man shortly after, the buzz on Friday night was something that I'll never quite forget. Perhaps it was the nostalgia after having been raised on U2, but if one thing's for certain, Saturday at Bonnaroo 2017 was a night I'll never forget. I can only hope many of my fellow Roo-goers feel the same.