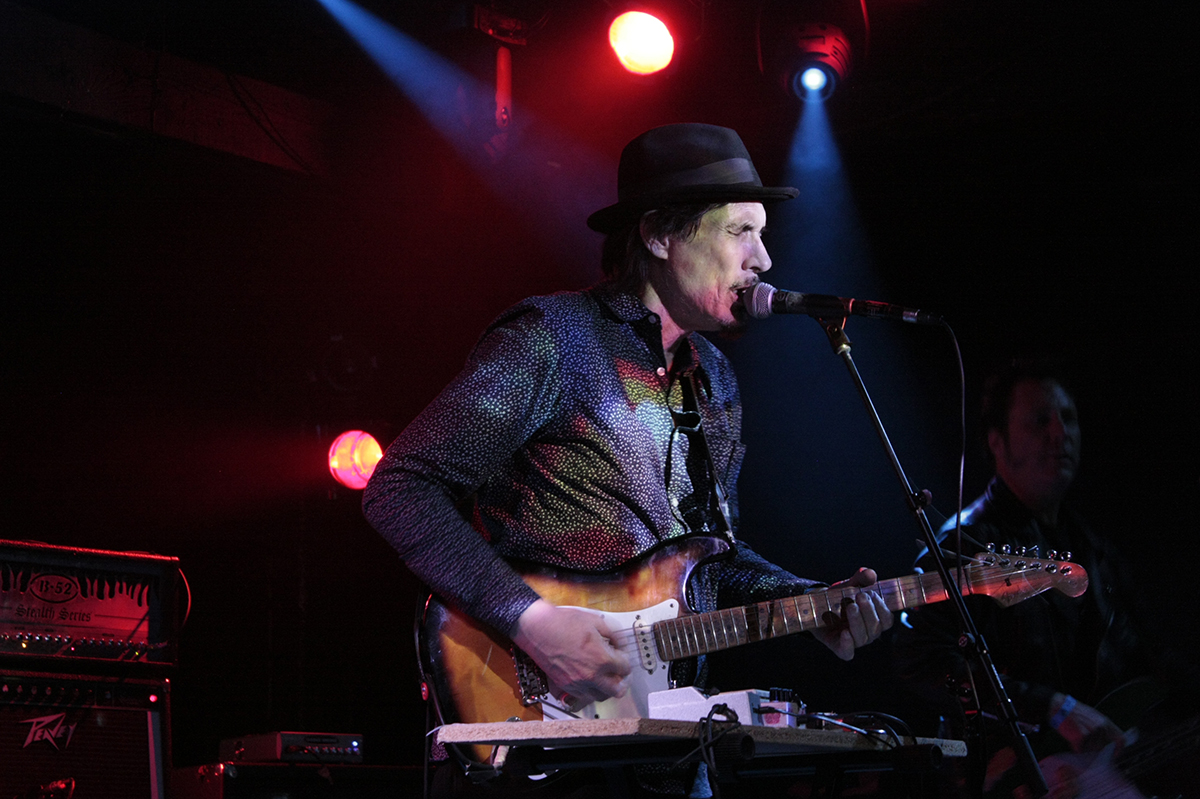 22 March 2018
Photo by Ryan Orvis
Legendary cyberpunks Chrome headlined an eclectic night at the Echoplex last Sunday. Fresh off a European tour in support of their latest album Technocracy, the 5-piece band tore into a set that featured many of their early songs re-tooled as space-metal anthems.
Chrome have produced a deep catalog of music with shifting lineups since their origin in San Francisco in 1975. The Helios Creed/Damon Edge era of 1977-82 is widely regarded as the "classic" period of the band, and this material made up the bulk of their L.A. set.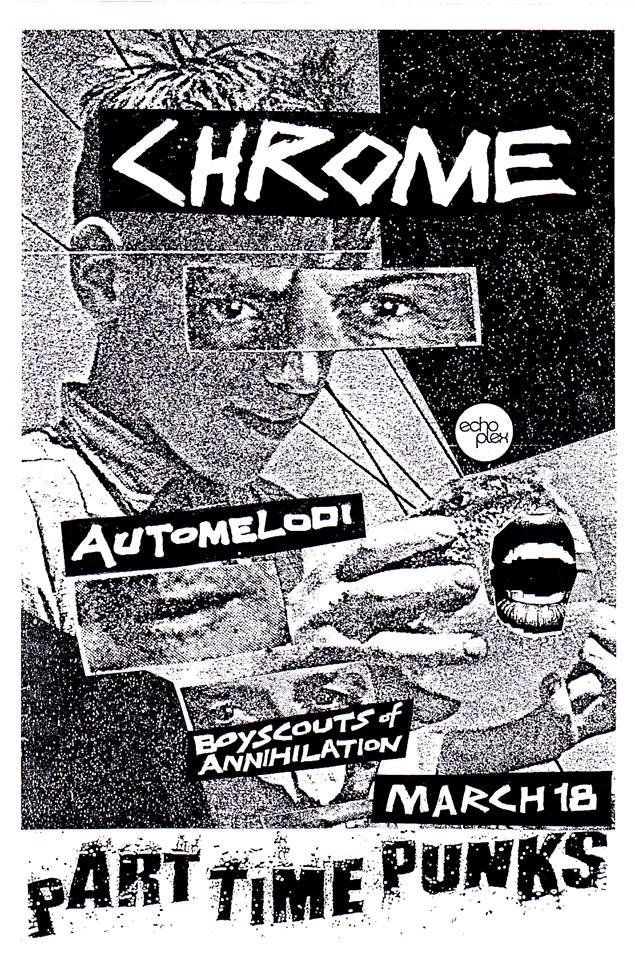 The band's live sound was full and heavy, closer to the feel of 1982's 3rd from the Sun than the lo-fi minimalism of Red Exposure (80) and Half Machine Lip Moves (79). Opener "New Age" was distinguished by its jerky rhythms and the vocal effect manipulations of singer and lead guitarist Helios Creed. After that, the songs more or less blended into a wash of flanged-out metal riffs and driving beats. While the idiosyncratic weirdness of the early studio recordings was missed, it's thrilling to see the band rocking with such authority at this stage in their career.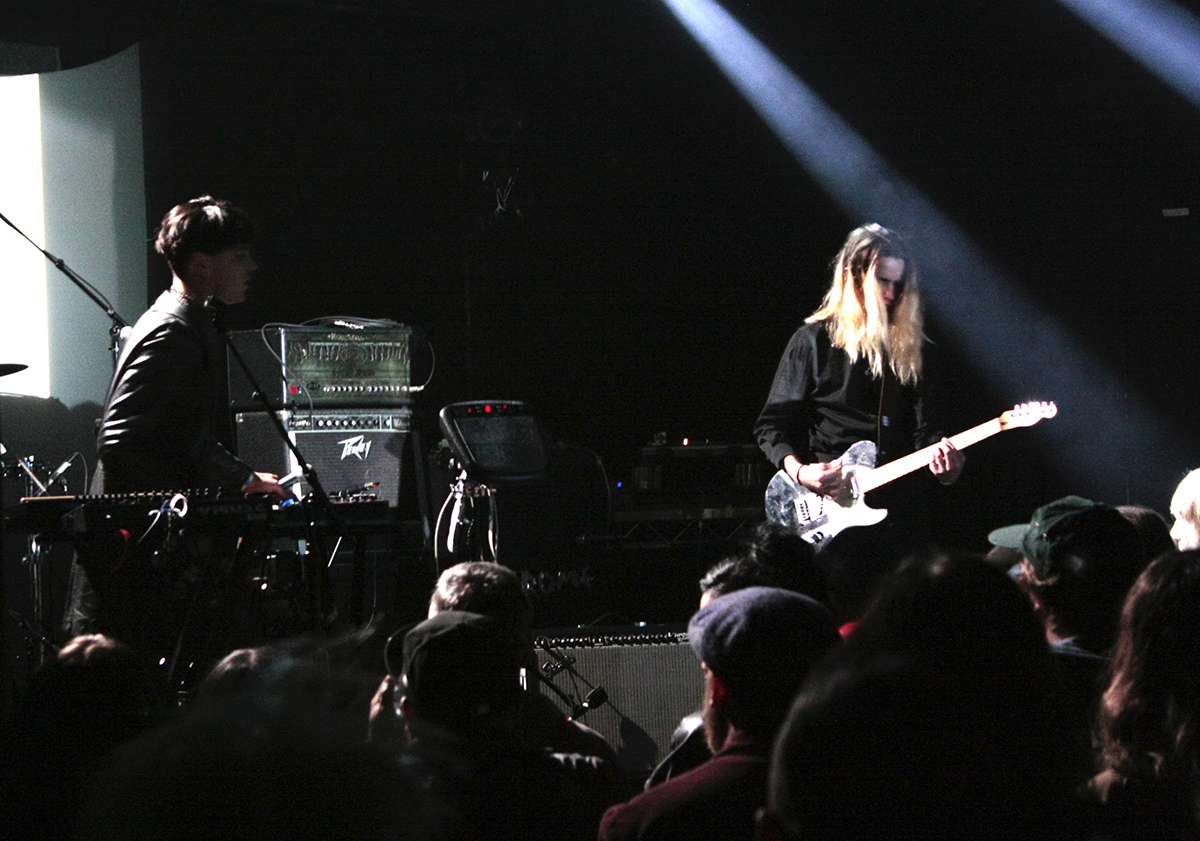 Photo by Ryan Orvis
This installment of the weekly Part Time Punks night at the Echoplex boasted a diverse lineup. Montreal act Automelodi transfixed the crowd with their frosty electro-pop. Singer Xavier Paradis danced atop a pulsing sequencer beat, occasionally triggering samples to punctuate the rhythms, while guitarist Dillon Steele created shimmering six-string textures.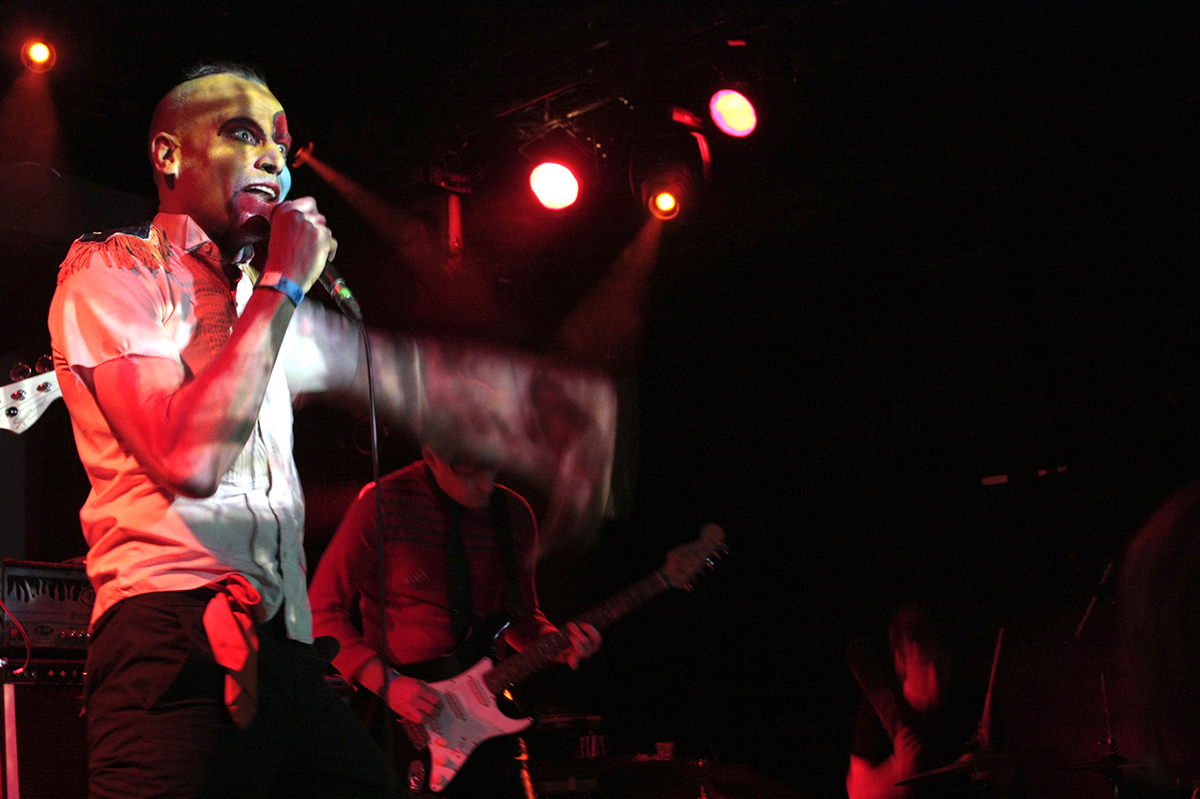 Photo by Ryan Orvis
Reformed 90s L.A. group Boyscouts of Annihilation delivered a manic set of high energy post-punk, with vocalist Karim Shuquem rocketing across the stage and into the crowd as the band pummeled their instruments. DJ Michael Stock drew a road-map between punk, new wave, and industrial with an appropriate selection of tunes between the bands.
Chrome are kicking off a U.S. tour, and Part Time Punks will be back next week with a night of vintage goth rock headlined by Skeletal Family.