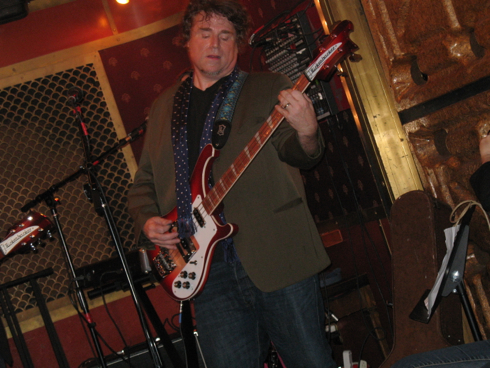 7 May 2013
I've seen Boston tunesmith and fellow Big Takeover scribe Ashley perform twice before – once fronting his rocking power-pop band The Pills at NYC's Arlene's Grocery in December 2001, and again playing bass for The Boo Radleys' Martin Carr (as Brave Captain) at Williamsburg's Sound Fix Records in November 2006. I regretfully missed him backing Cardinal's Richard Davies last year, so I made sure I was in attendance for this show supporting his new second solo LP, New Lion Terraces. Around 20 other like-minded punters lined the walls of Pete's teeny-tiny back room, while Ashley's crack band (guitarist Chris Gorham, keyboardist Davina Yannetty, and drummer Josh Pickering) shoehorned themselves onto the even teeny-tinier stage.
L-R: Josh Pickering, Chris Gorham, Corin Ashley, Davina Yannetty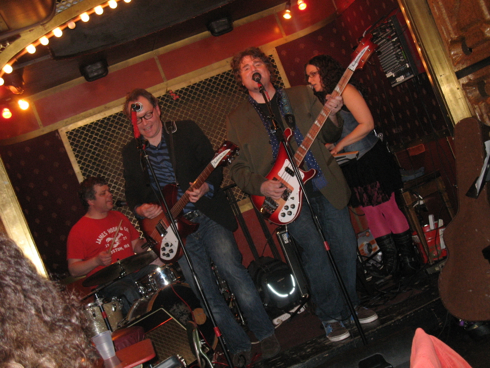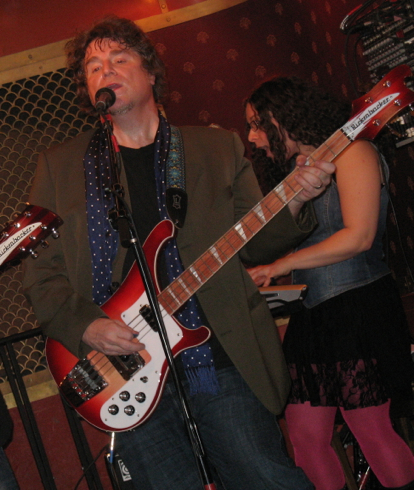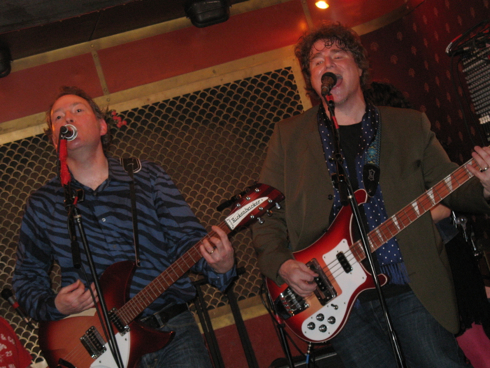 Sparse turnout notwithstanding, the quartet delivered a spirited, sprightly eight-song opening set. Six tunes came from Terraces, sprinkled with a couple ("Being Twelve," "Ladybug") from Ashley's 2006 debut Songs from the Brill Bedroom. The Beatles/Badfinger-esque (and fittingly Abbey Road-recorded) single "Badfinger Bridge" was the highlight. It built to a smashing crescendo, the band bashing away on their instruments, with Ashley punctuating its coda with shout-outs of friends' names gleaned while scanning the room. On "Marianne," his acoustic was not cooperating with the PA, so the band played it unplugged sitting at the front of the stage, complementing Ashley's robust, velvet-voiced croon with their heavenly harmonizing. Bouncy Terraces gems "Sgt. Sunshine" (a "Three O'Clock homage," Ashley noted) and "On the Ledge" provided more catchy, '60s/70s-inspired ecstasy, while the "Taxman"-like "Second Hand Halo" ended the set forcefully and convincingly.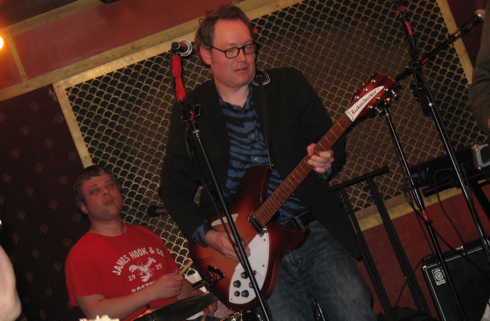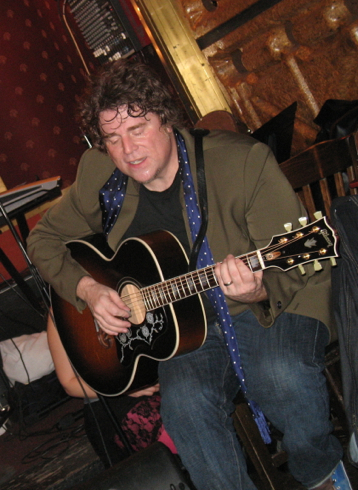 NYC's scruffy but neatly-dressed troubadour Brodeur headlined with a modest yet heartfelt set of acoustic songs, mixing in new numbers like just-released single "Daily Affirmation" (and others from an upcoming LP, Little Hopes) with a few older tunes. As well, an audience-requested cover of David Bowie's 1973 UK #3 "Life on Mars?" (from Hunky Dory) enticed a few Corin Ashley band members to sing along from the crowd. The snug, intimate venue and its crystal-clear sound ideally suited Brodeur's eyes-closed, quietly affecting singing style, especially when he stepped into the audience, Ken Stringfellow-like, for 2009 Get Through's lovely "Home." Although Pete's no longer sells sweet treats, on this night Ashley and Brodeur nourished us with plenty of delicious ear candy.
John Brodeur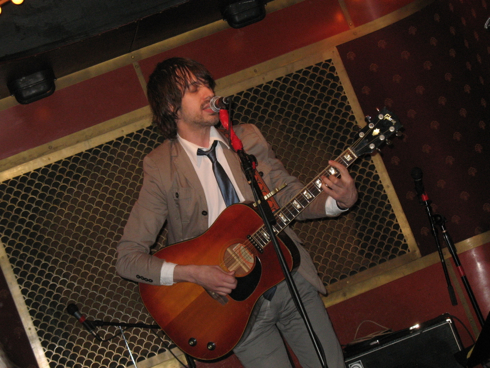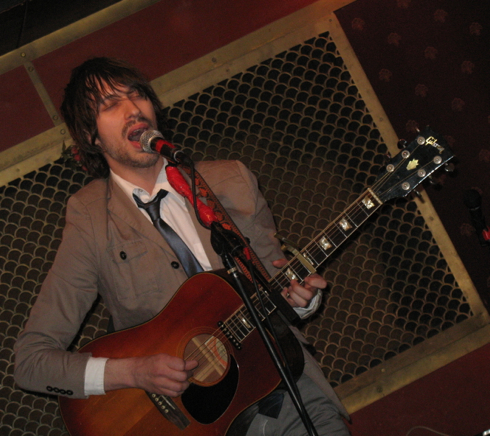 Upcoming Corin Ashley dates:
5/9 Red Star Union – Cambridge, MA
5/25 The Basement – Northampton, MA
6/2 Pete's Candy Store – Brooklyn, NY
6/6 The Gulu-Gulu Cafe – Salem, MA (w/John Brodeur)
6/14 Lizard Lounge – Cambridge, MA
Upcoming John Brodeur dates:
5/8 Bowery Electric – New York, NY
6/6 The Gulu-Gulu Cafe – Salem, MA (w/Corin Ashley)
6/8 Six Flags New England – Agawam, MA