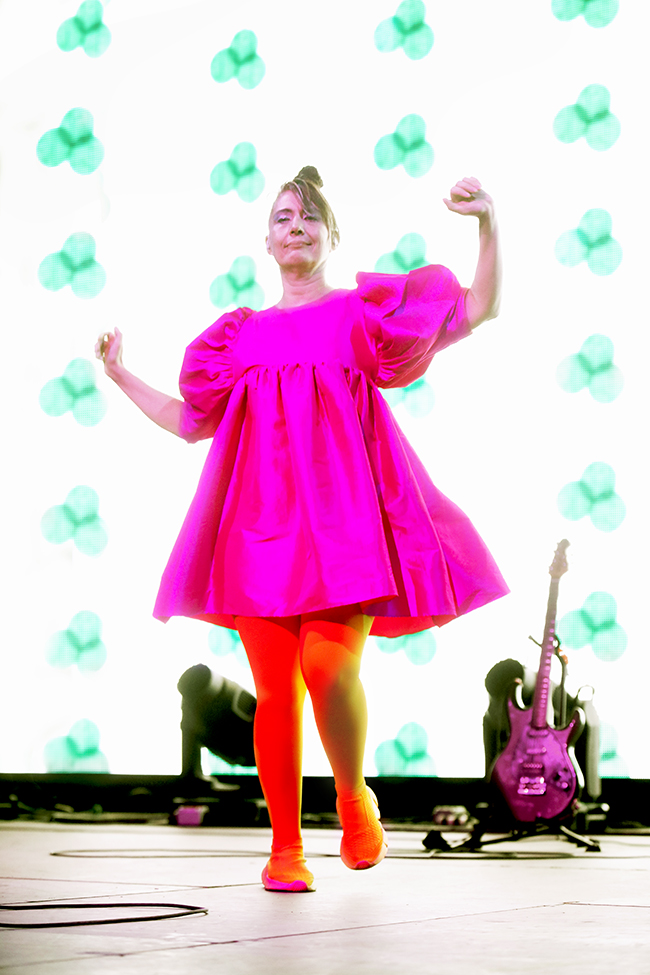 16 July 2023
Time is tricky. You can somehow convince yourself that you are existing in 2004 even if you're much older than that now when you listen to certain songs or see particular bands. Such is the case for Le Tigre and, even though we have all aged together with their unforgettable tracks, it didn't for a second seem like the band had stopped their joy for playing music and in their energy and cohesiveness on stage. Kathleen Hanna showed a boundless sort of happiness to be performing again and JD Samson and Johanna Fateman also looked like they were having the time of their lives. The trio gave the audience the sense that they had never quit being friends and making music together.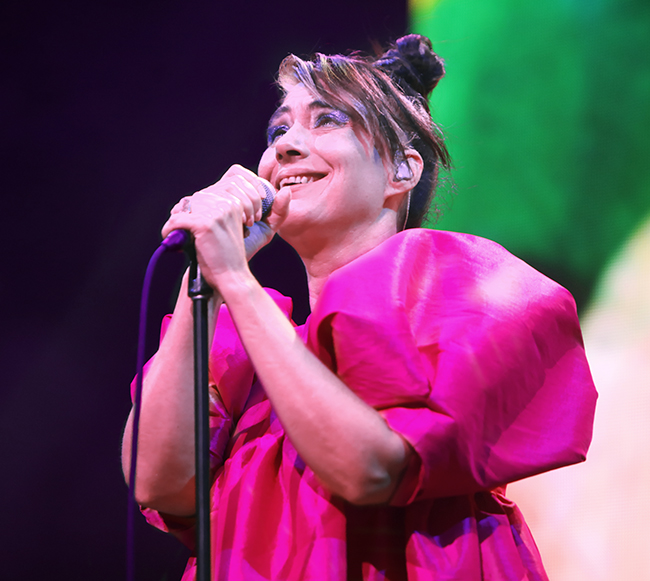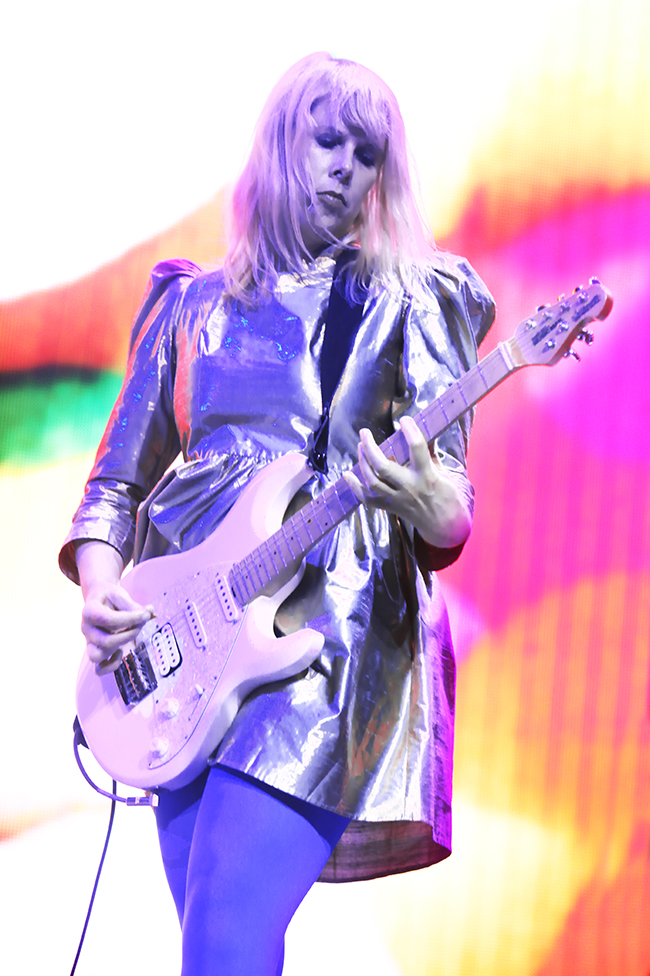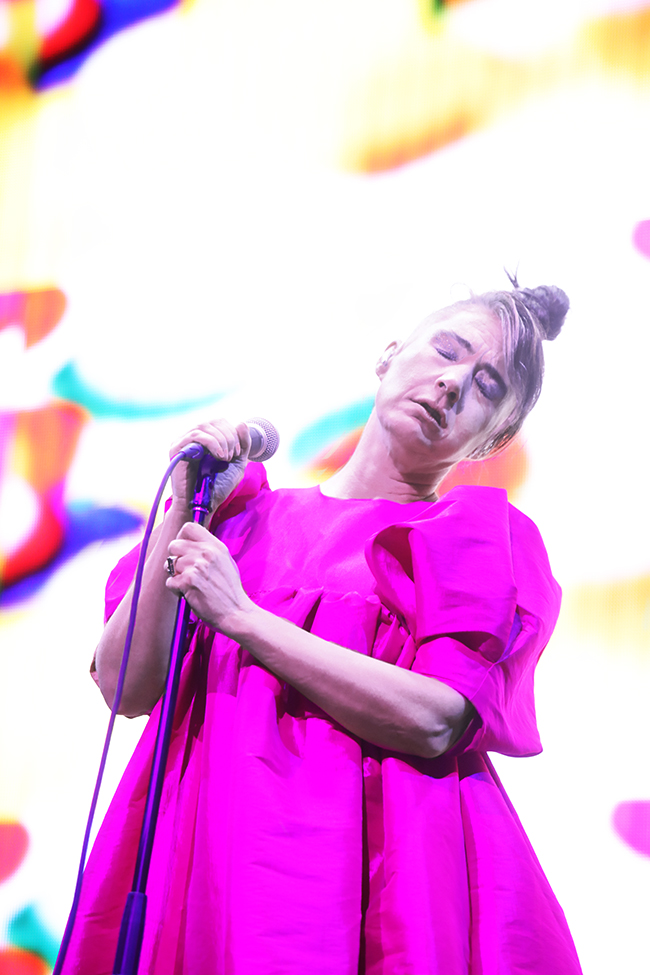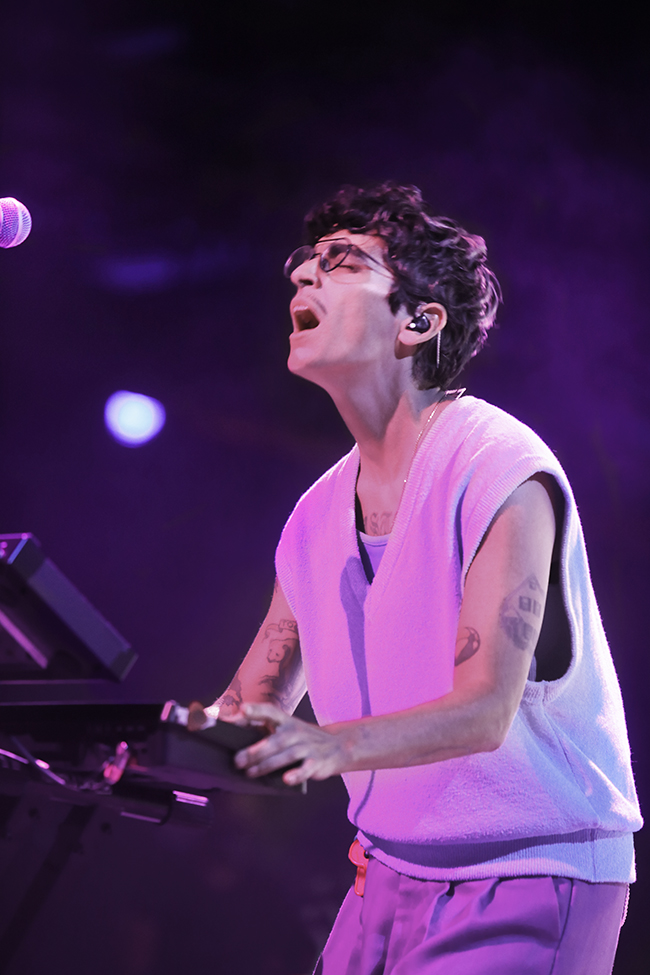 To be fair, this reviewer was a fan back in the early 2000s but never had a chance to see the band when they were first playing, And now, 18 years collapses time in the best of ways. So much has happened to all of us and in our world yet Le Tigre's songs remain relevant and some of them, such as the entirety of "Get off the Internet" or even the lyric about Guiliani being a jerk in "My My Metrocard" does not just take a person back but makes you realize that for all their fun quirkiness, there was just as much observations about reality, not to mention a punk take on politics, that continues to be just as fresh today.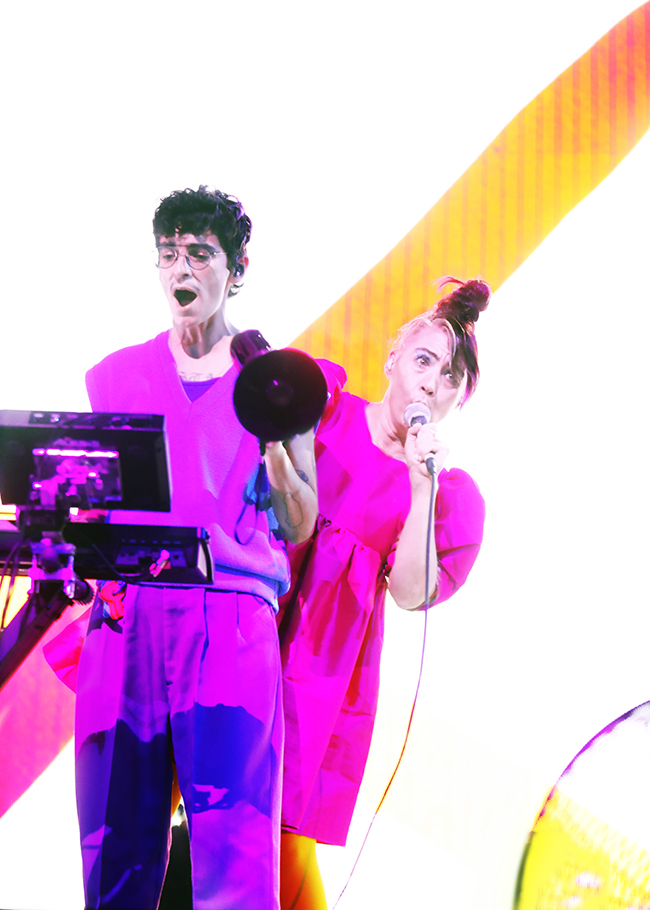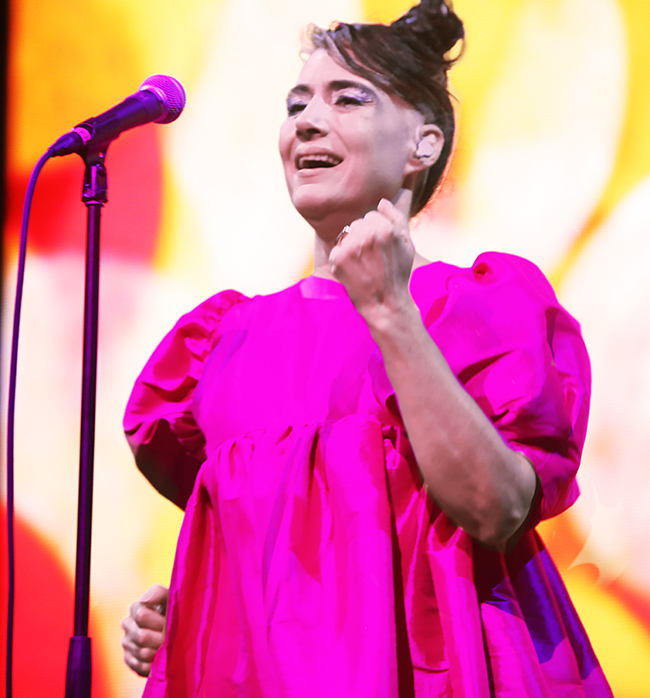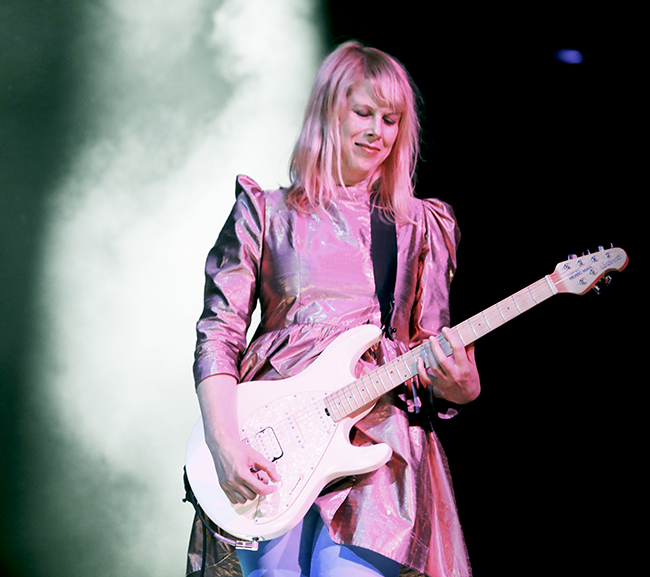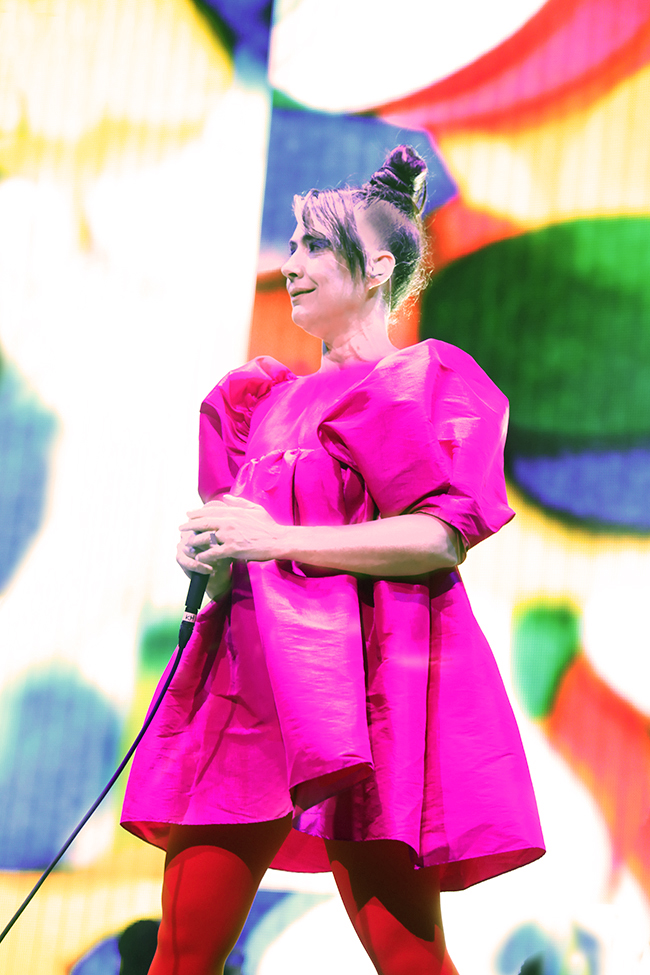 Le Tigre played for about an hour and then did an encore with two of their most memorable tracks "Phanta," and "Deceptagon," ending perfectly with the repeated refrain, "See You Later," and while it was an utter blast to dance to those songs again, there were a great sense of meaning attached to some of the things lead singer Kathleen Hanna spoke about in terms of the importance of listening and being kind to victims of assault and how she was working through her own PTSD. She also added her insight that there weren't enough songs about surviving and getting through these life events right before playing, "Keep on Livin'" Always the progressive and forward thinker, Hanna also mentioned the importance about voting as well and watching out for the political maneuvers in the next election cycle. And though they didn't play, "New Kicks," this song is yet another track that seems timeless in its demands for peacefulness and was easily and anthem for protestors like this reviewer then and now.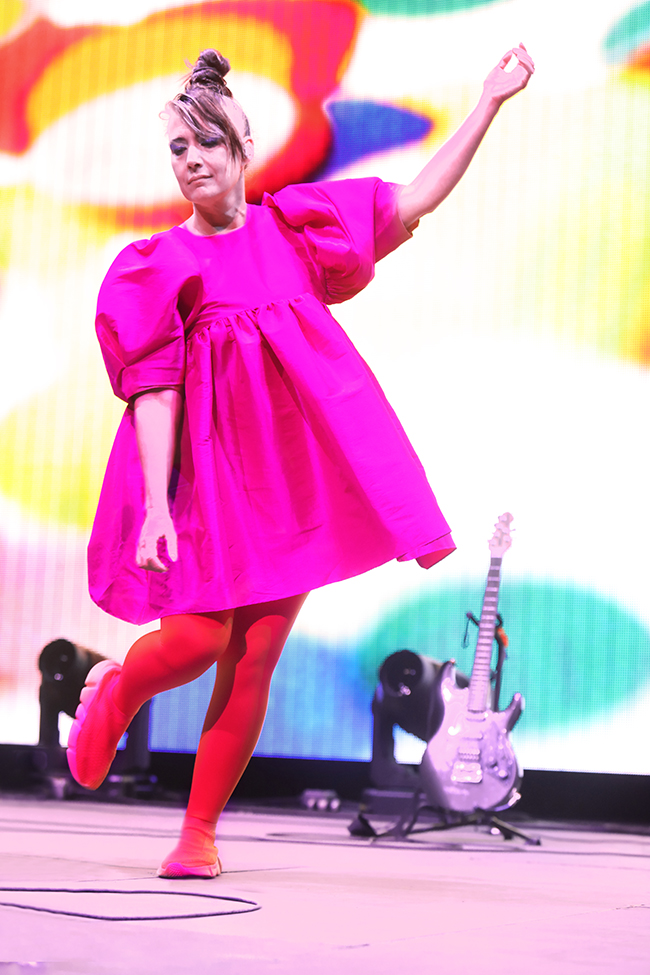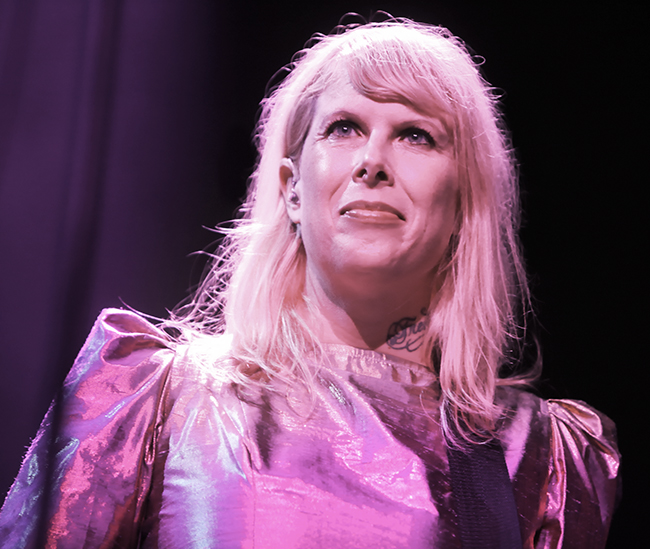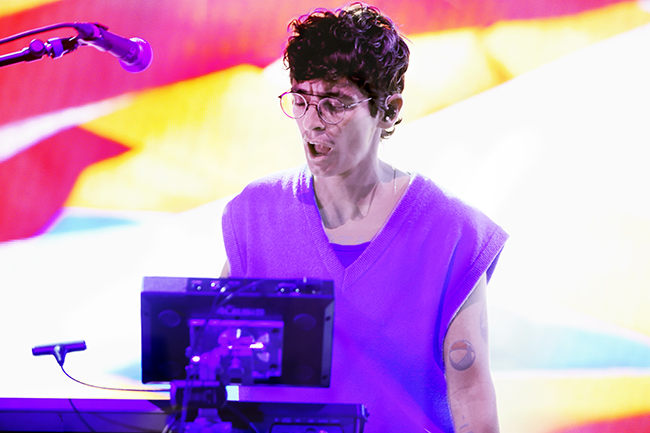 Of course, the majority of the set was quite fun like "Eau d'Bedroom Dancing" "TKO" and "What's Yr Take on Cassavetes." Right before playing, "Get off the Internet," the trio also changed into matching costumes and did some impressive synced choreography as well, impressing the crowd yet again. Hanna also had a story about an off color trucker she met and joked about not wanting to say too much in front of the kids that were there. (The OG Le Tigre fans are now old enough to bring their own kids to the Le Tigre reunion shows!) Between Hanna's dancing and the very vivid projections which varied from patterns and dots to items like toy horses, animated shredded paper, and satellite dishes, the visuals became just as quirky and engaging as the songs. Additionally, Le Tigre included lyrics for every song at the top of these projections. This may have actually helped those young kids read but also served to be an excellent accommodation for any audience member that was hearing impaired and a really great way to make the show accessible to the entire audience.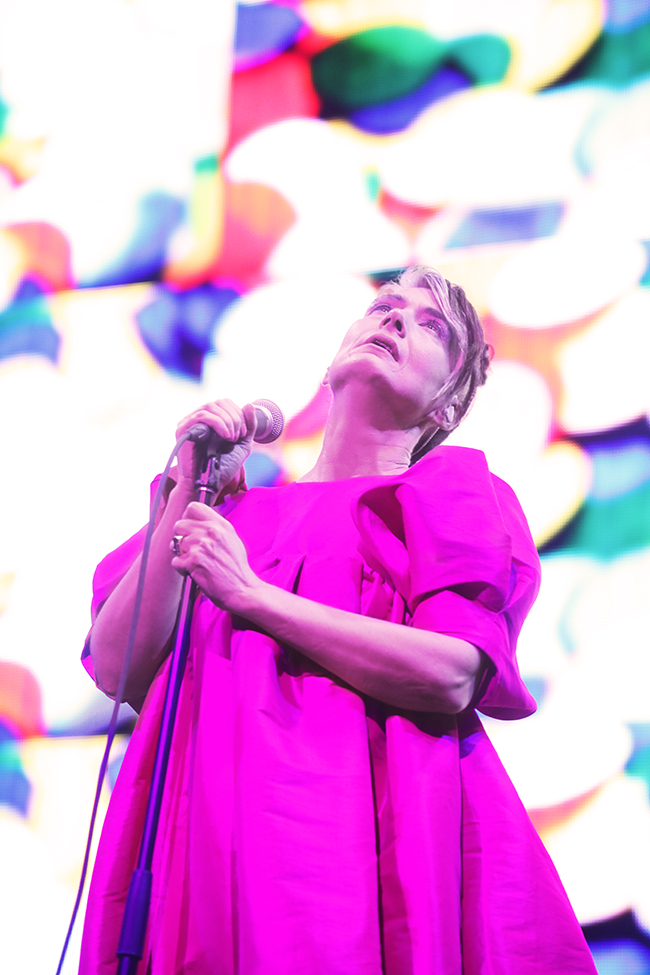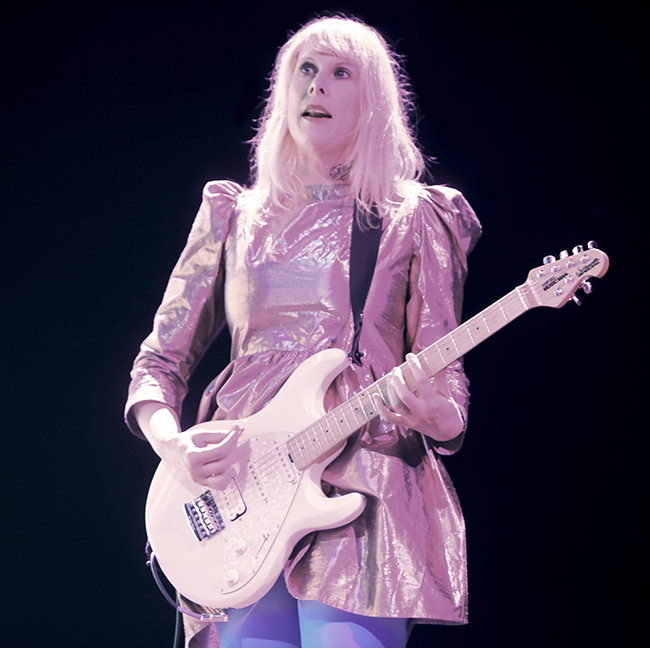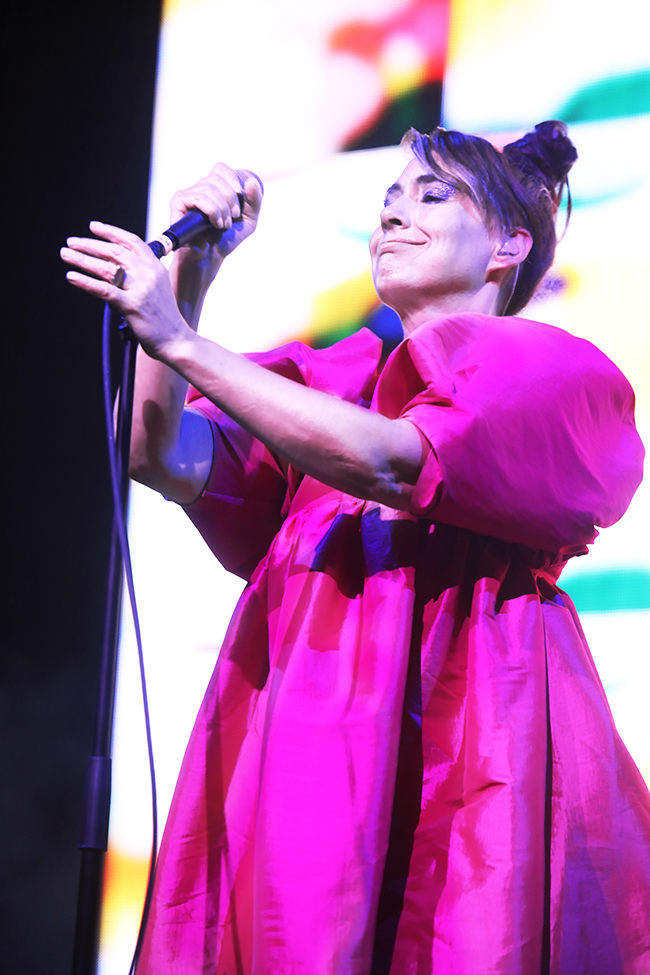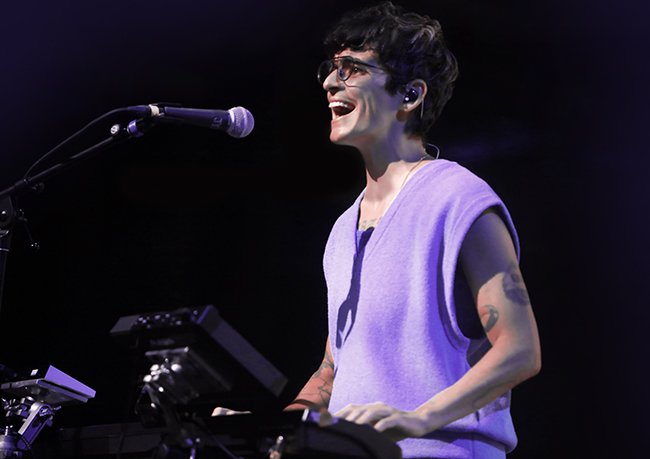 There is a world you can escape to when you see Le Tigre play and it isn't as much a world of the reality of the existing world but one of possibilities in which we all can have fun if we're kind and not careless with each other and if we continue to pay attention and be engaged in our communities. I want to Keep on Livin' in that world! To see some of the really fun coordinated outfits and dancing, see this video. You can view the setlist here and future tour dates here.