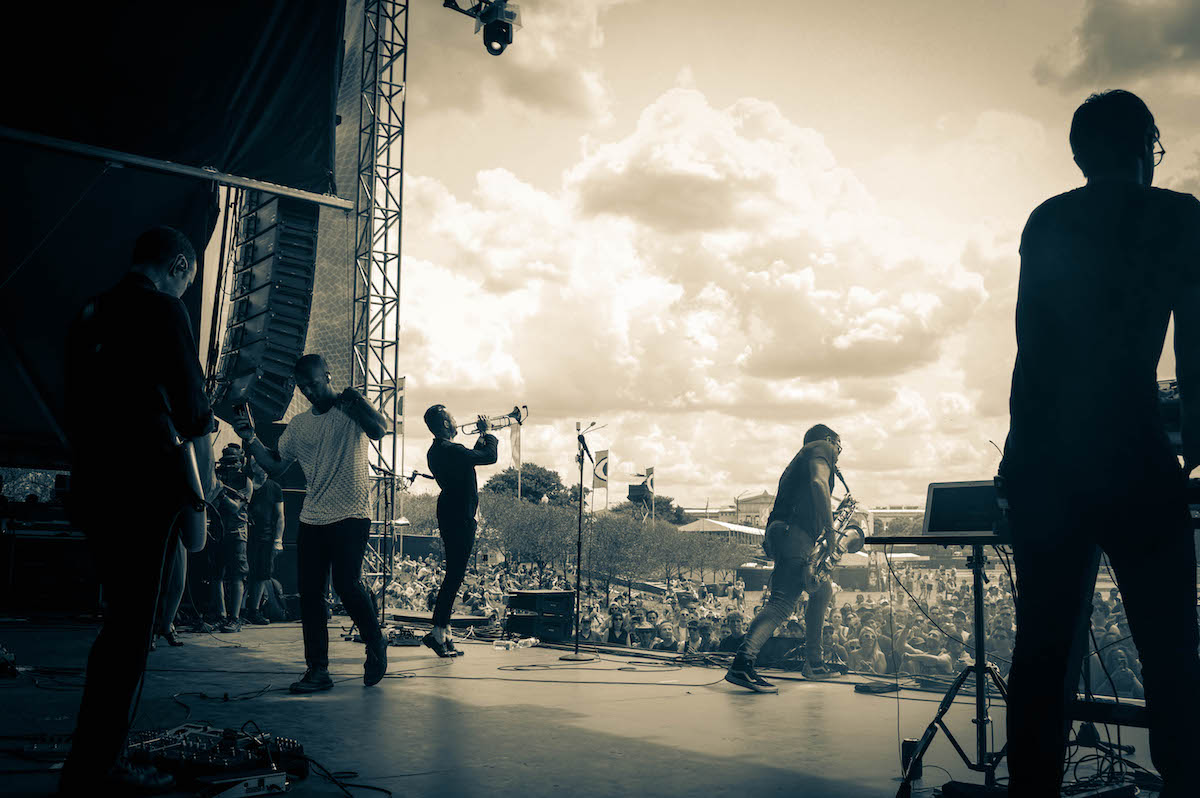 6 August 2017
Photos by Connor Burgess
Words by Ryan Condon
The sun has returned and the day starts noticeably sweatier than the abnormally cool day two. Intermittent cloud cover allows many of the performing artists to point out how the sun shines for portions of their Saturday set when the fluffy clouds clear a path for the harmful rays; hopefully everyone applies sunscreen! Noteworthy sights unrelated to the musical performances include hundreds of black hats with Chance The Rapper's number 3 on the front, the construction of a massive ice sculpture on a sidewalk near the Lake Shore stage, and a festival attendee who could not stand under his own power (most likely due to a concerning volume of alcohol clogging his liver) insist to an intervening medical team that all he needed was a slice of Lou Malnati's deep dish pizza to be able to walk again. They didn't seem to buy his claim, and for good reason.
Two more thoughts: The first being a PSA for all festival attendees who want a way to win new friends easily. Just bring a little thing of tic-tacs. You'll be a hero, but first you have to find a way to sneak in the freshmints of friendship. The second thought I have is a suggestion for those who have someone in mind that they may want to marry. I suggest that you save the proposal for a time and place slightly more meaningful than the dusty grass by the Pepsi stage during a flat moment of the early afternoon. And please, oh please, wear something other than a man-tank and a backwards flat-brim hat. To the couple who inspired this suggestion, congratulations. I'm counting on you to improve the current divorce rate statistics.
Though the activity is always one of the best parts of the festival, that's enough people watching for now. Let's get into it.
The Shelters:
If you want a musical wake up call to start the day, the rock and roll of The Shelters is sufficient, but it can't do much more. Bouncing and distorted guitar parts sound like Queens of the Stone Age, dive bar-worthy basslines make you want to have a pint at the pub, and energetic drums are, well, energetic.
Portraits: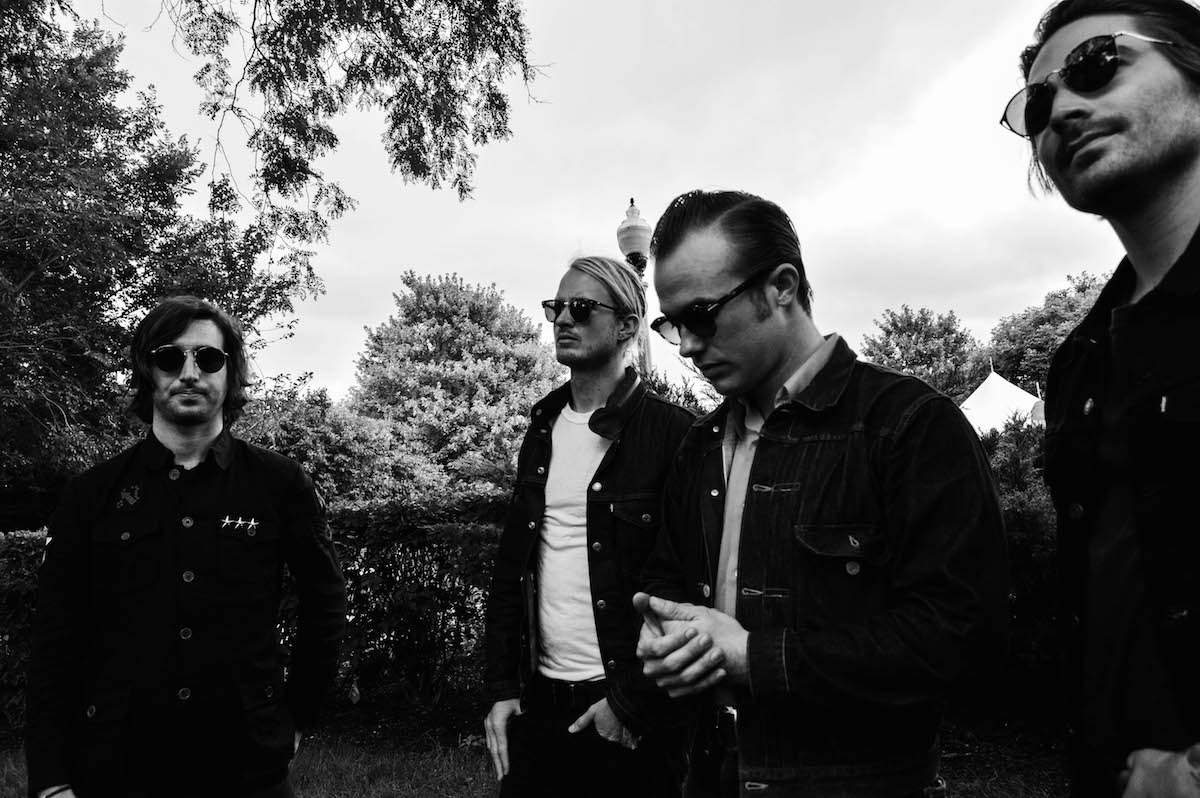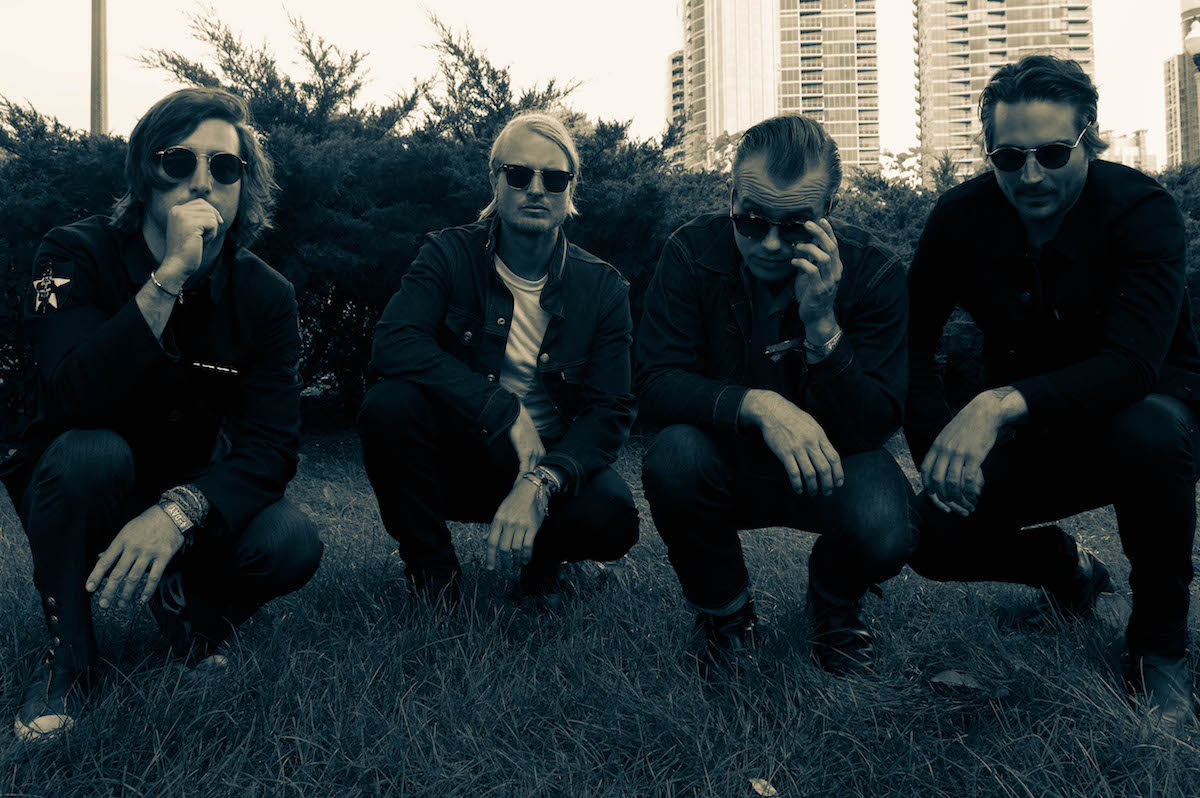 San Fermin: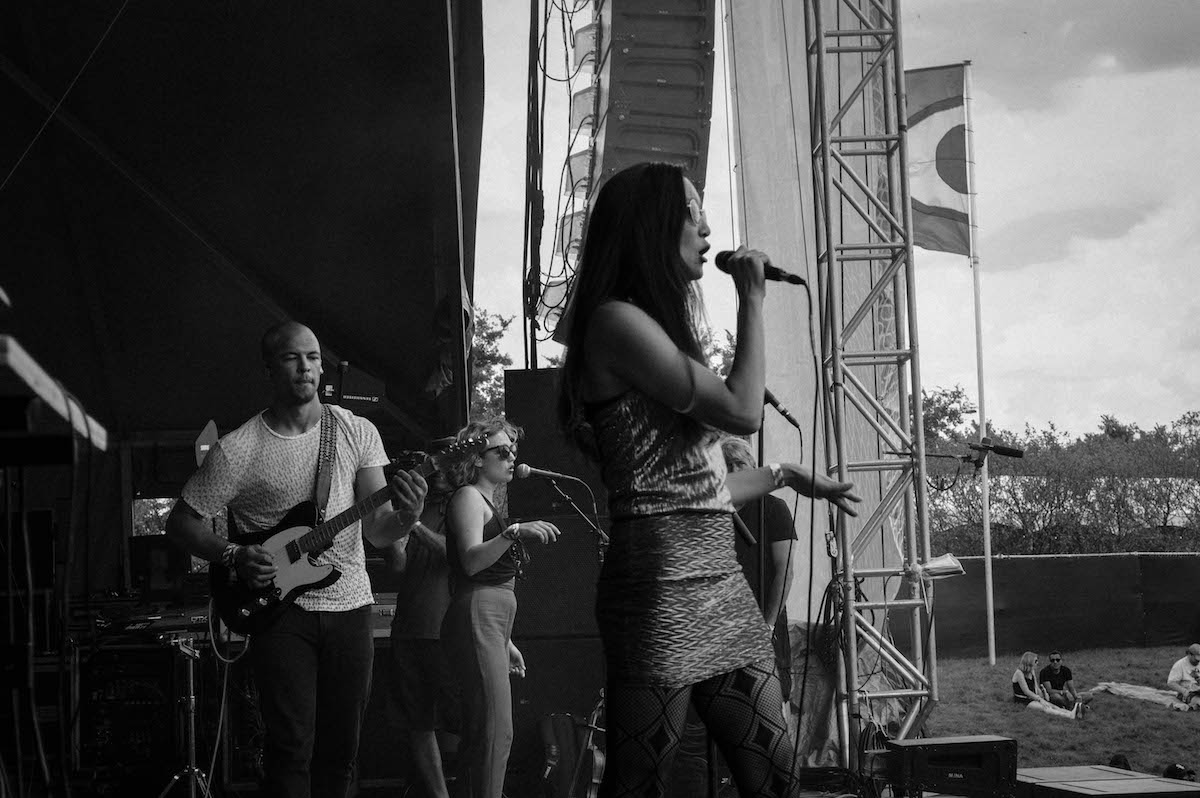 Ambition in the studio sometimes proves to be detrimental. San Fermin's studio albums, products of conceptual storytelling and meticulously layered instrumentation, have great difficulty translating the male and female vocalist duo, an active trumpet, a pop-inspired baritone bass, a weaving violin, and obligatory guitar, bass, keyboard, and drum parts into a non-intimate live setting. What had to have been a nightmare of a sound-check somehow manages to include every aspect of San Fermin's pop-electronic brass and string hooks, but without the detail and nuance of the record. No musician on the stage dares to take the limelight; rather, it is equally dispersed. San Fermin need their most charismatic member to get selfish.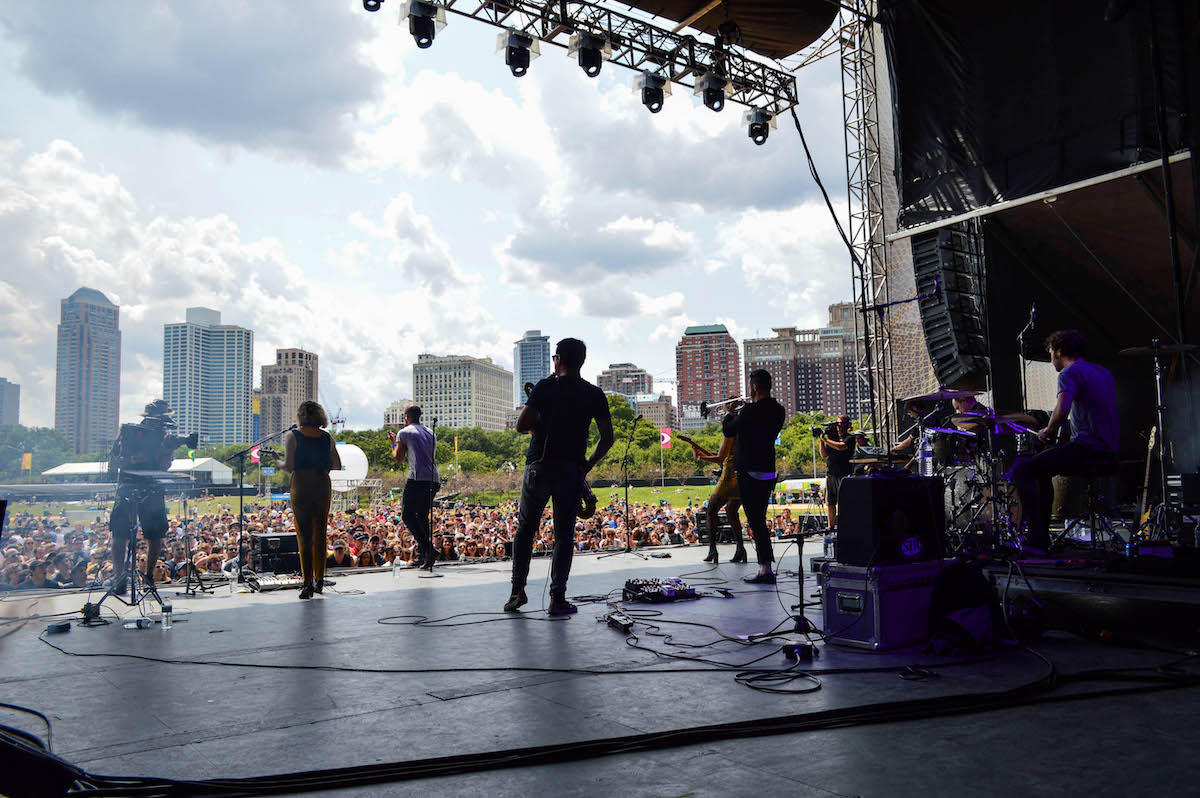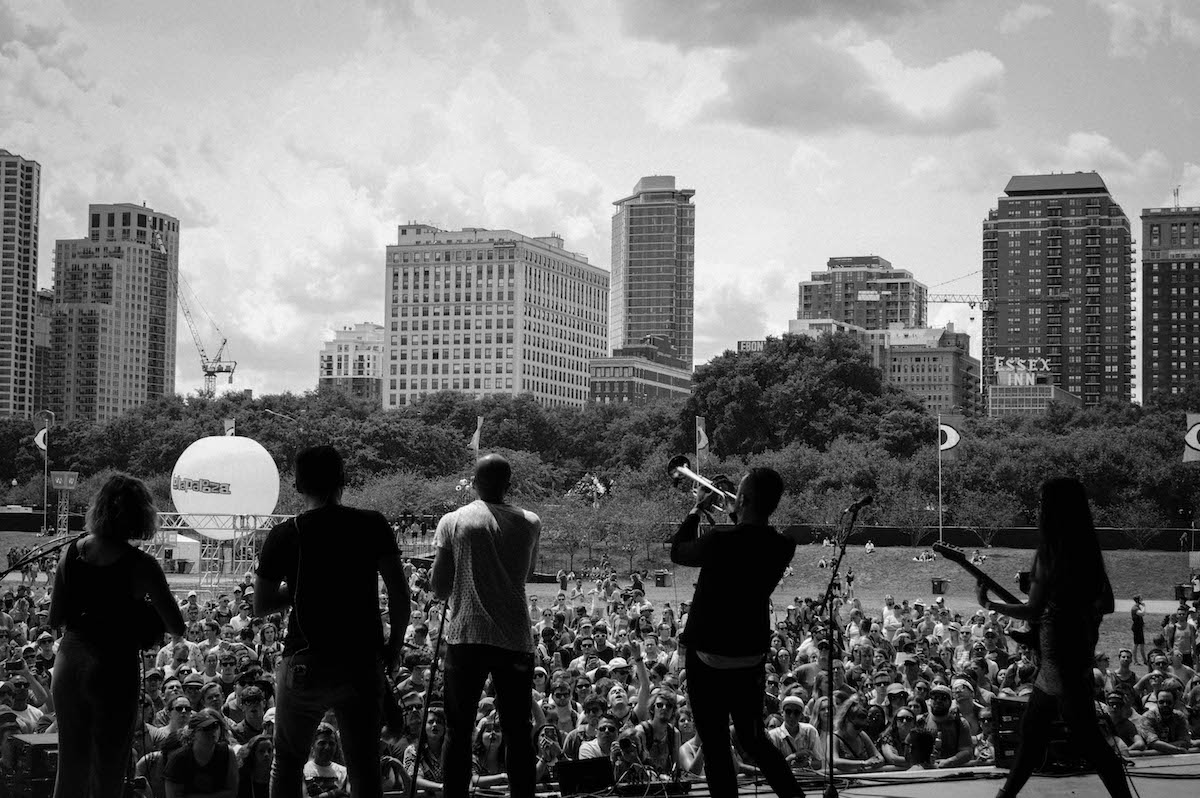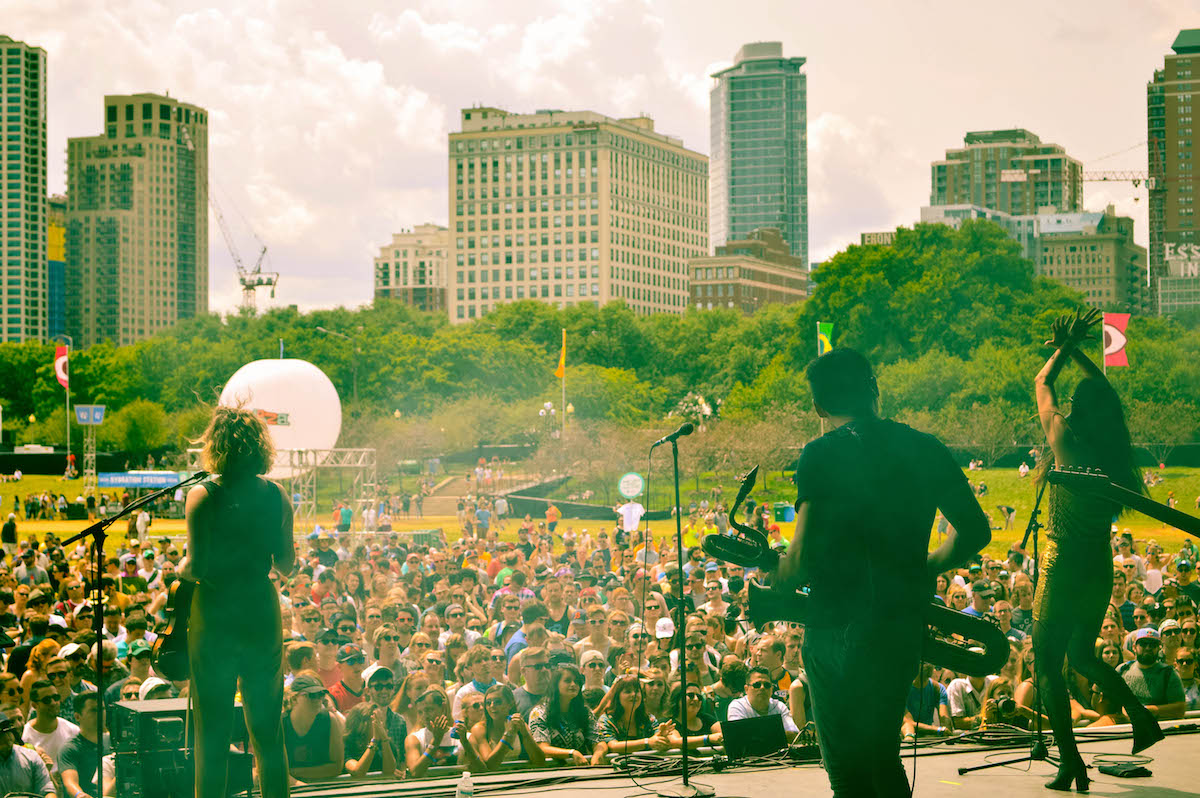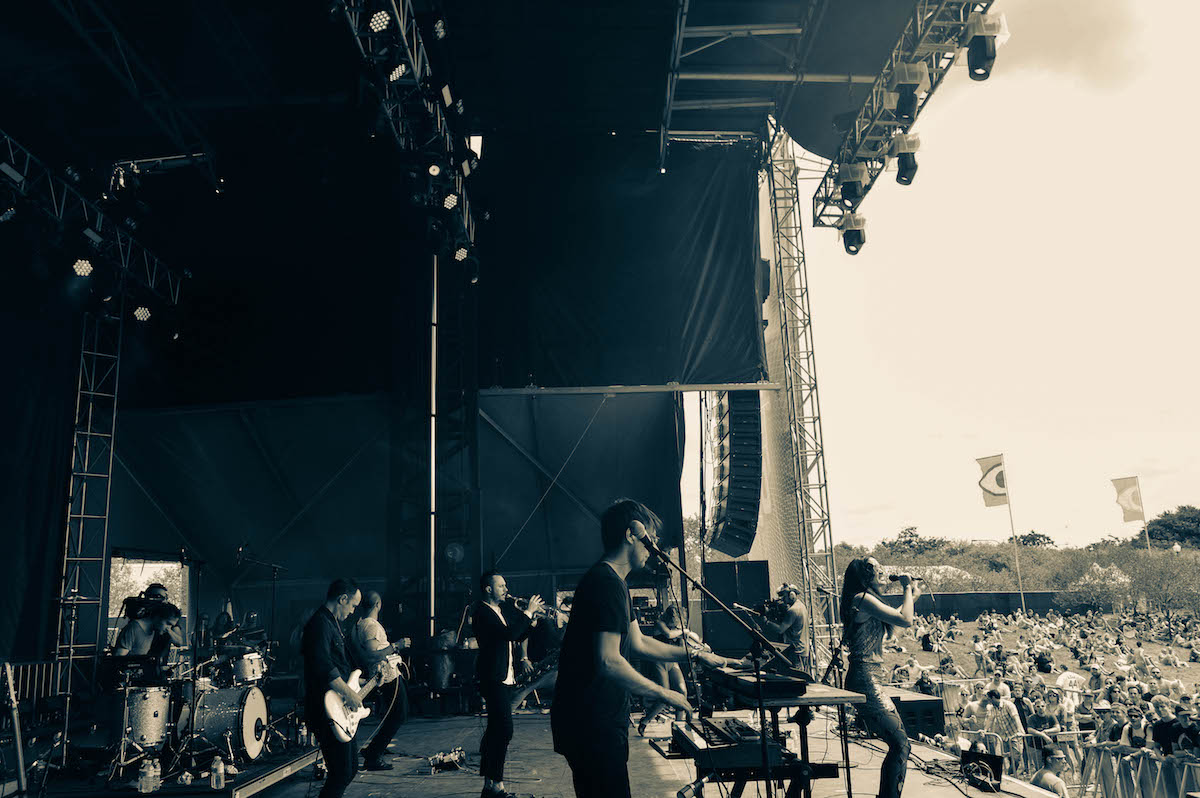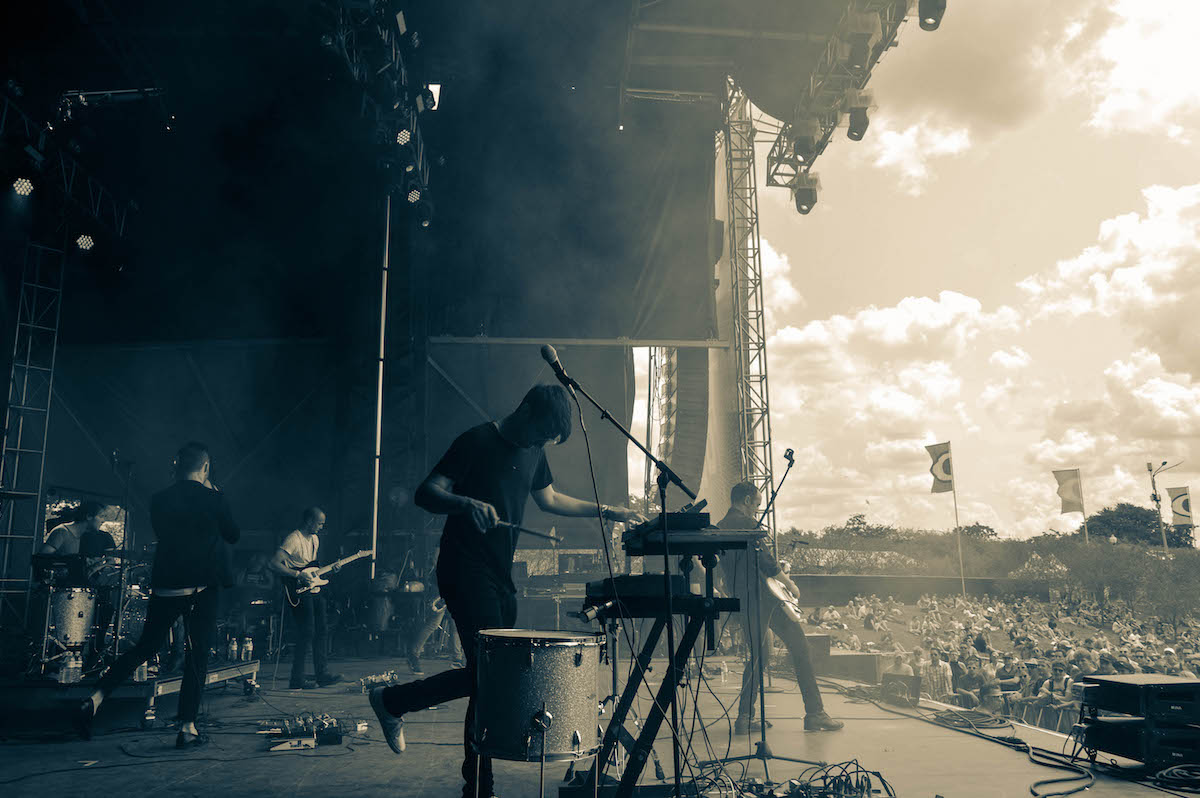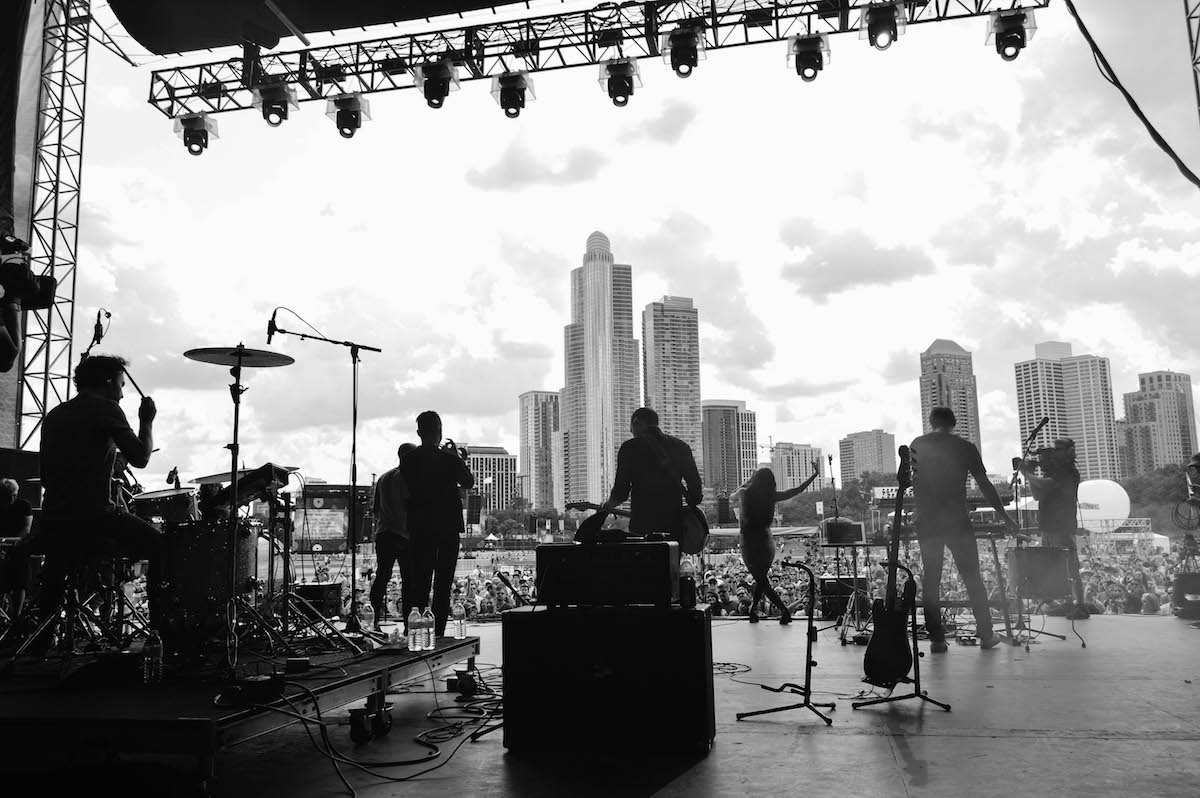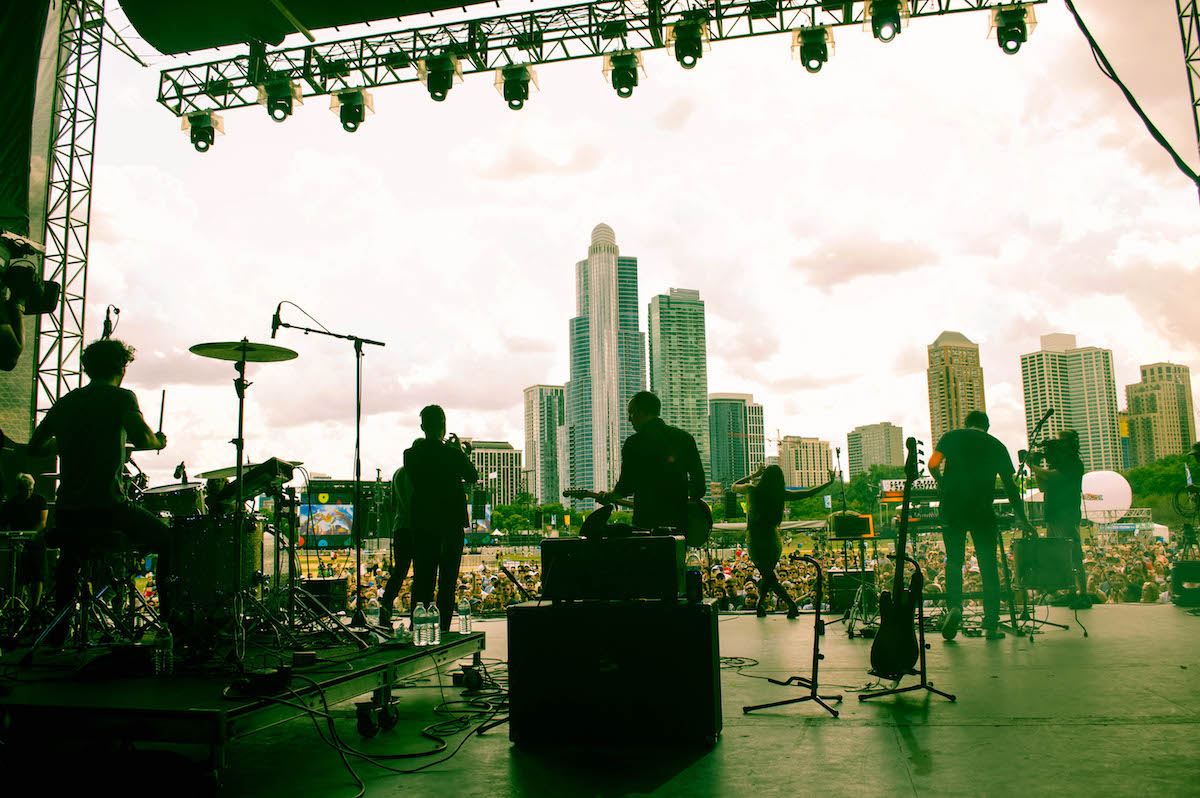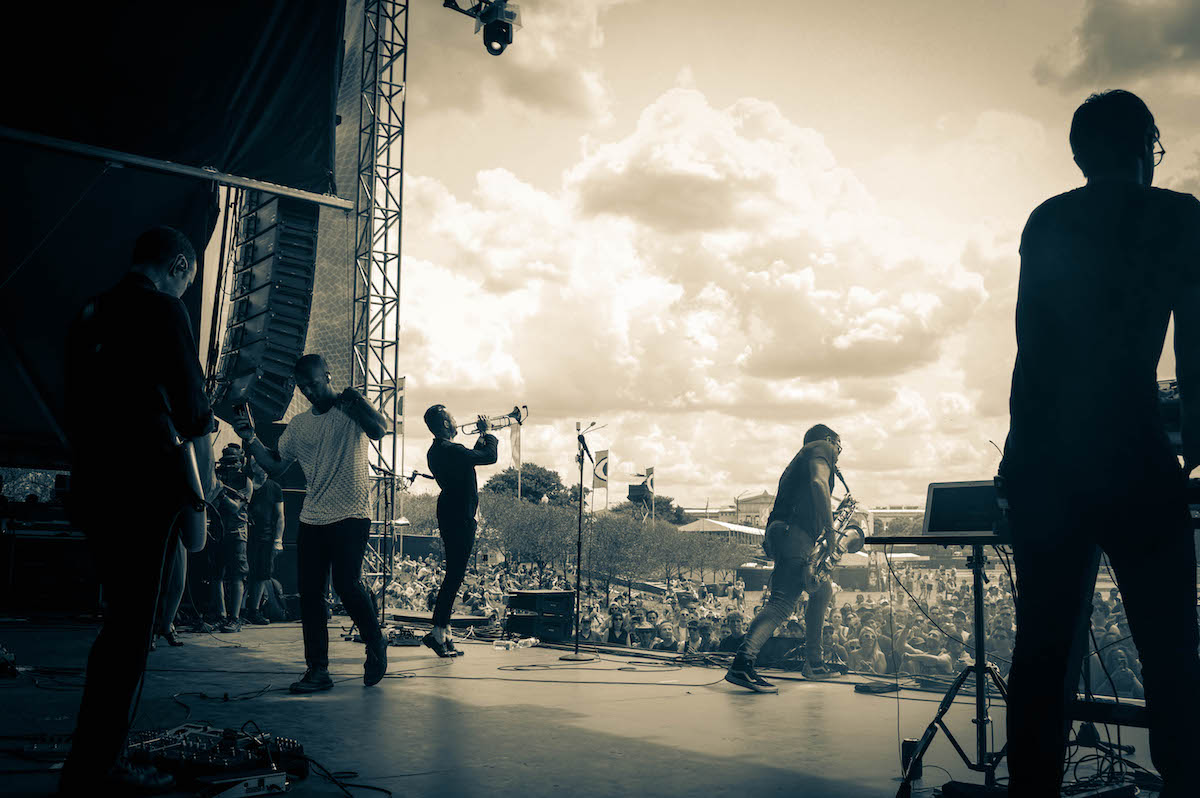 Animé:
Though it is (relatively) early in the day, a shockingly large audience, comparable to the size of the crowd Sylvan Esso would draw later in the day, jams to the fun beat-focused production and warbling bass that rapper Amimé confidently rhymes over. "Make some noise for those motherf—kers up in the trees," he says, admiring some fans who watch the set about twenty feet above everyone else. Why doesn't this guy have a later set time?
Warpaint:
Leave it to the ladies of Warpaint to save the day at Lollapalooza—again. Returning to Grant Park for the first time since a 2014 set that gave the afternoon a noticeable pick-me-up, Warpaint's impeccable sense of their unique musical identity causes a brooding, percussive disco for the modest crowd at the Grant Park stage. Drummer Stella Mozgawa proved to be as essential to my day as Chance The Rapper. Seamlessly transitioning between tribal floor-toms and four-on-the-floor, kicking dance beats which showcased a surgical precision with the high-hat, Mozgawa's grooves set the scene for two guitar parts and a marching bass to sound like a surrealist lucid dream in which you find yourself dancing with dangerous-looking creatures while embracing the curiosity that their calm demeanor evokes. "Is it too early to dance?" asks guitarist and vocalist Emily Kokal. When the audience yells a resounding "no" back to her, she quickly quips, "prove it!" Warpaint deliver a performance that allows the crowd to oblige her, and Kokal's muddy, yet exquisitely haunting guitar on "Keep It Healthy", as well as an impossible-sounding drum beat apparently in an 11/8-time signature keep everyone guessing and wanting more.
Alvvays:
"So it hailed at Osheaga yesterday," guitarist and vocalist Molly Rankin of indie band Alvvays declares, jokingly concerned that Lollapalooza would be upset with her mentioning the Canadian festival on their live-stream. The guitars buzz a bit more in the live setting than on their recorded music, and their fan-favorite, "Archie, Marry Me" proves to be one of the catchier lesser-known indie tunes of the past couple years.
Glass Animals: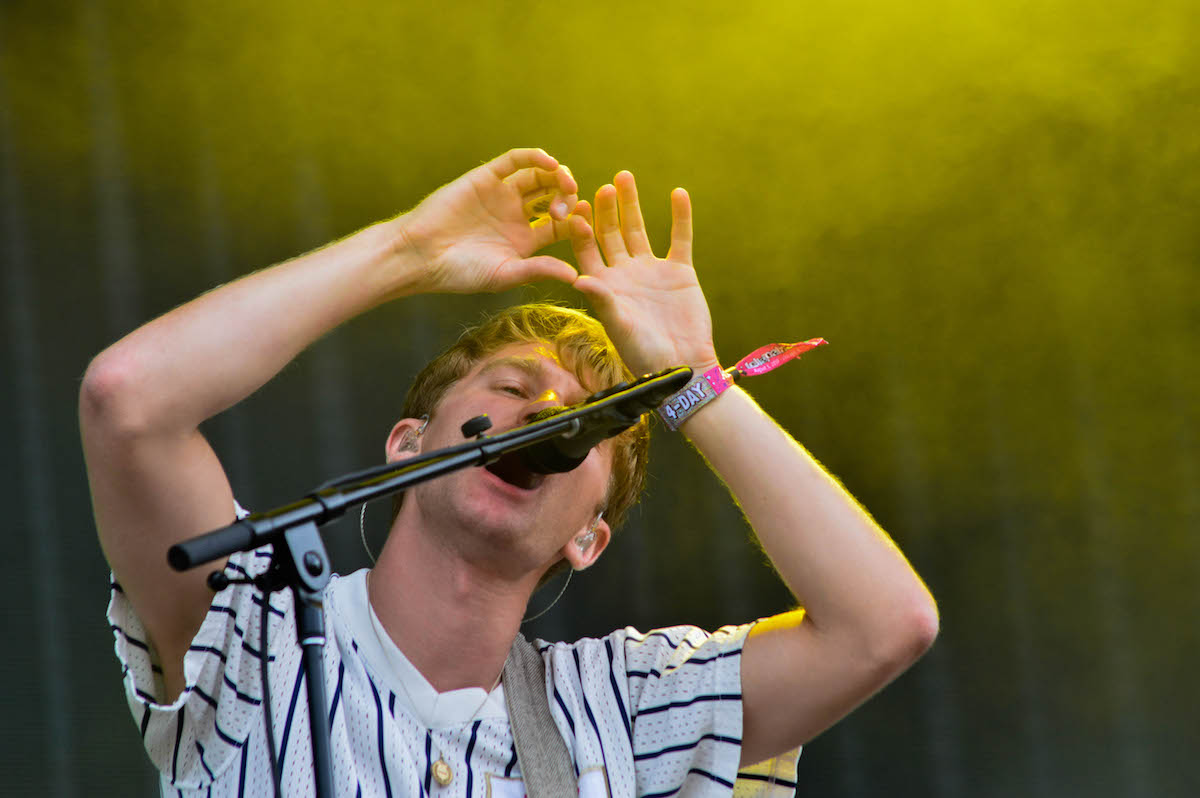 A golden pineapple disco ball begins to rotate and Glass Animals greet an impressively large audience with their catchy pop songs driven by bass-and-snare percussion and bubbly, glassy synth lines. After a couple songs, it's hard to understand why this band is getting so popular. Their songwriting is neither disciplined nor critical, seemingly only for the purpose of giving their better tracks an album to reside in. The crowd becomes chatty but remains for the most part. Perhaps they have nothing better to do. Today's theme of regrettable lyrics continues: "Sometimes it makes me laugh, sometimes it makes me sad […] oh I'm so happy […] oh baby […] my head is on backwards." I'm confused.
Alt-J: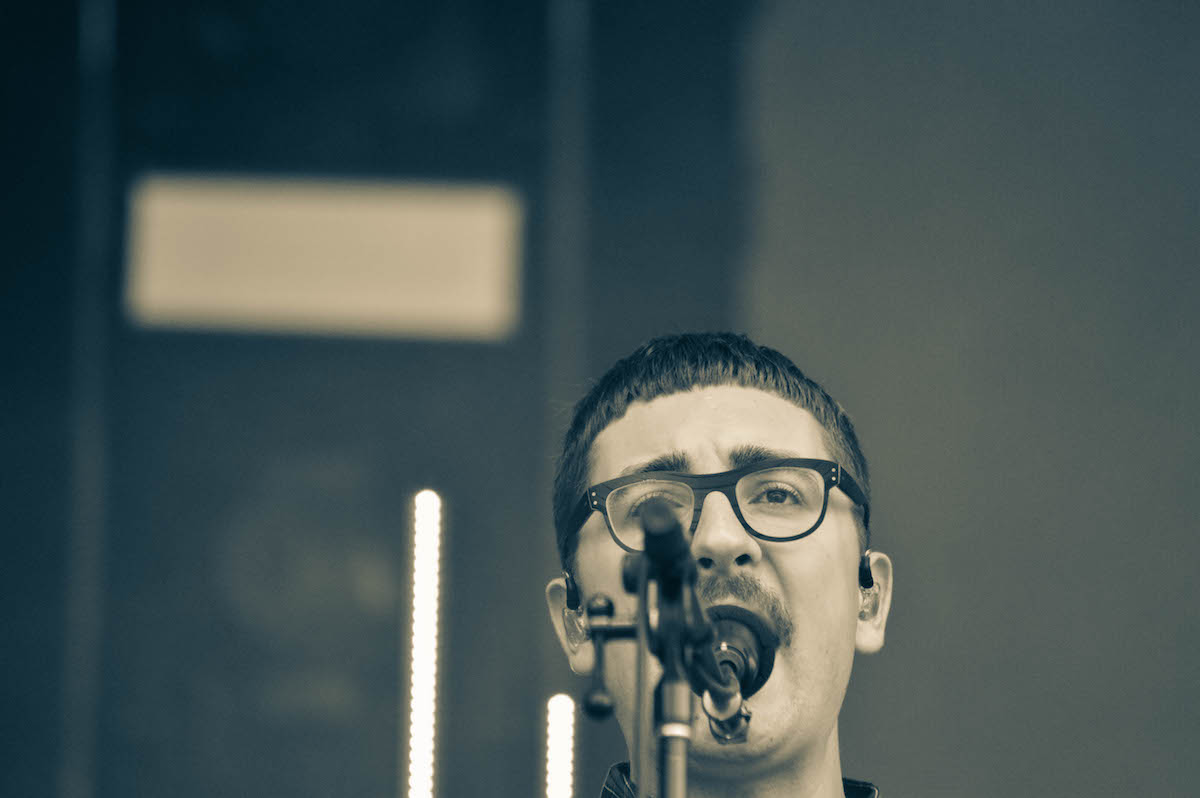 This is why Lollapalooza gets occasionally frustrating. The English indie/alternative band Alt-J take the stage along with a deep, pulsing synth highlighted by a unique let set-up of vertical LED's that are set up to form walls between the three musicians. Alt-J's unique guitar, synth, and drum instrumentation, as well as the eccentric vocal harmonies of Joe Newman and Gus-Unger Hamilton create highly enjoyable music that sounds like that of no one else. At first, everyone is into it. But soon, the stoic and introverted delivery is not enough to captivate the large early evening crowd at the obnoxiously sizable Grant Park stage. The music is there. The crowd is not.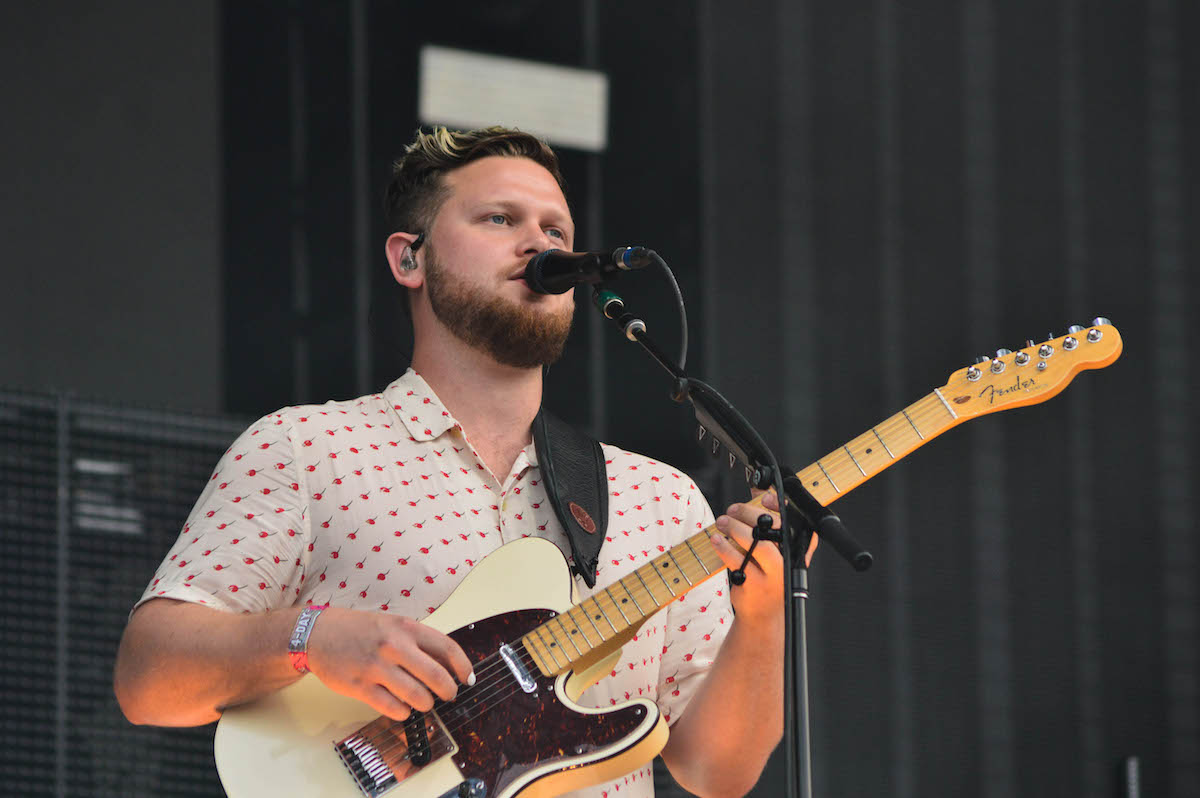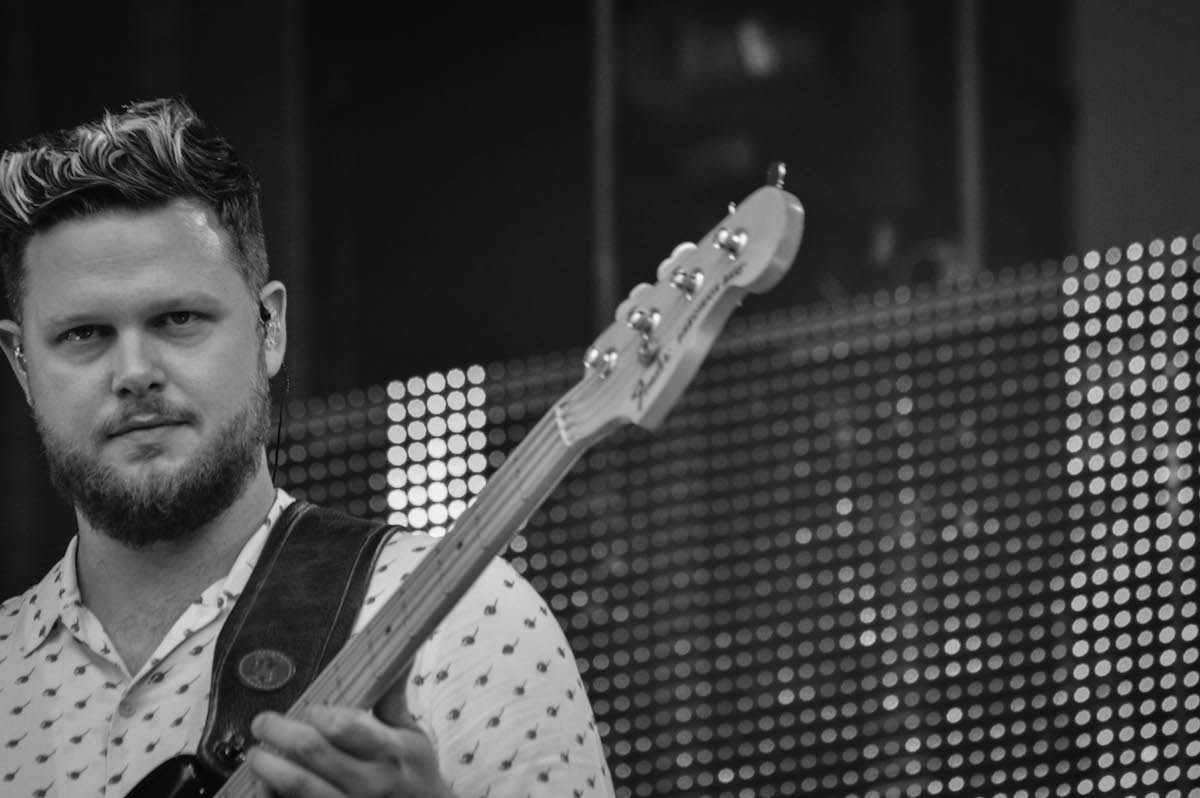 The Head and the Heart:
On the other side of Grant Park, the audience is more audience-y as everyone sings along to the tinny acoustic guitar, buzzy electric guitar, live piano, folky vocals, and upbeat drums and basslines of The Head and the Heart. The band genuinely enjoys each other and their audience. On a day where so many acts take themselves so seriously with forced performances, The Head and the Heart are a nice breath of fresh air.
Sylvan Esso: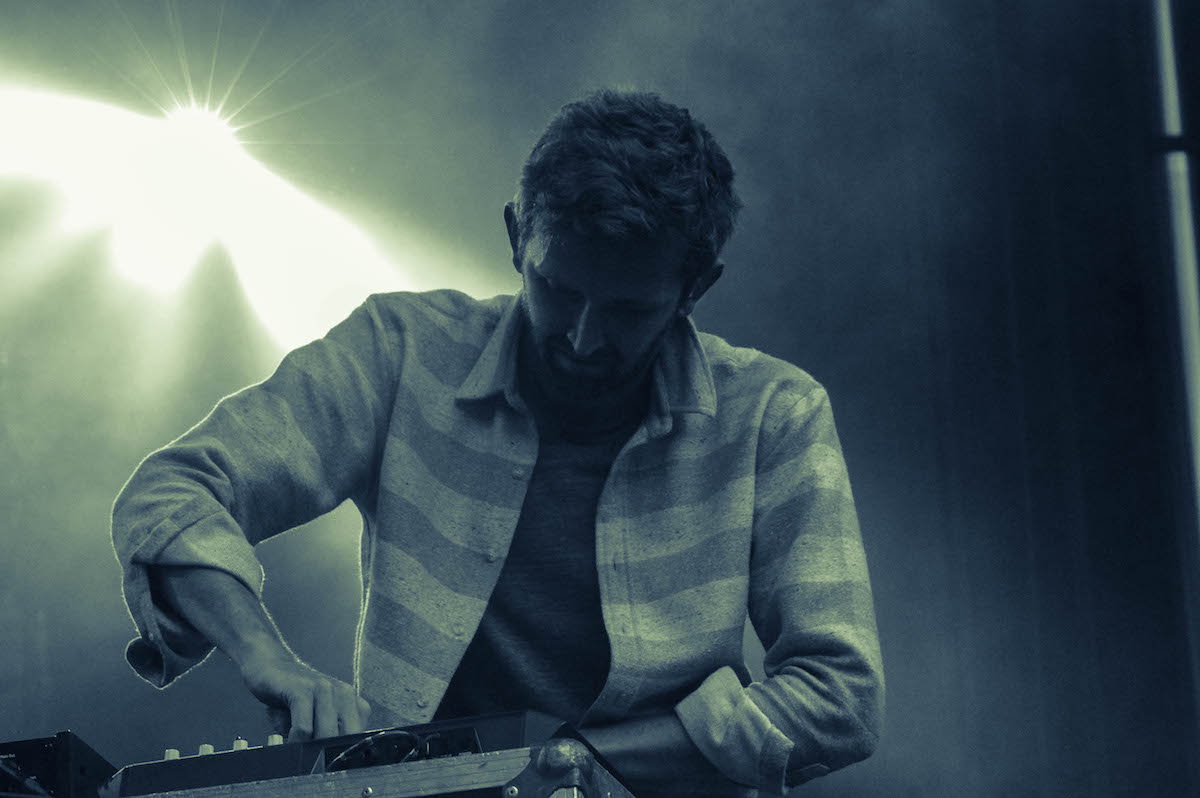 A large crowd gathers as the sun sets behind the Pepsi stage for electronic hooks and suave vocals from duo Sylvan Esso. Ditching a video board and flashy attire, vocalist Amelia Meath and electronic producer Nick Sanborn need nothing more than a simple light show to place red, green, and blue around them as they command their crowd's attention more effectively than any other act today. From the start, Sanborn's electronic beeps and boops, metallic clicks and clangs, and skin-tickling, vision-shaking bass propel Sylvan Esso fans into a dance party that does not stop. Meath's vocal performance is perfect over Sanborn's production. Her cool and swaggered delivery allows for lyrics like "Throw up your hands, make amends" to guide the audience's dancing gestures through refreshingly vulnerable material that is not often seen with such authenticity in the electronic genre. "We wrote this song about trying to feel good when you don't feel good," prefaces Meath. After three long days, this is a message that many can get behind given Sylvan Esso's mastery of vocal and electronic texture.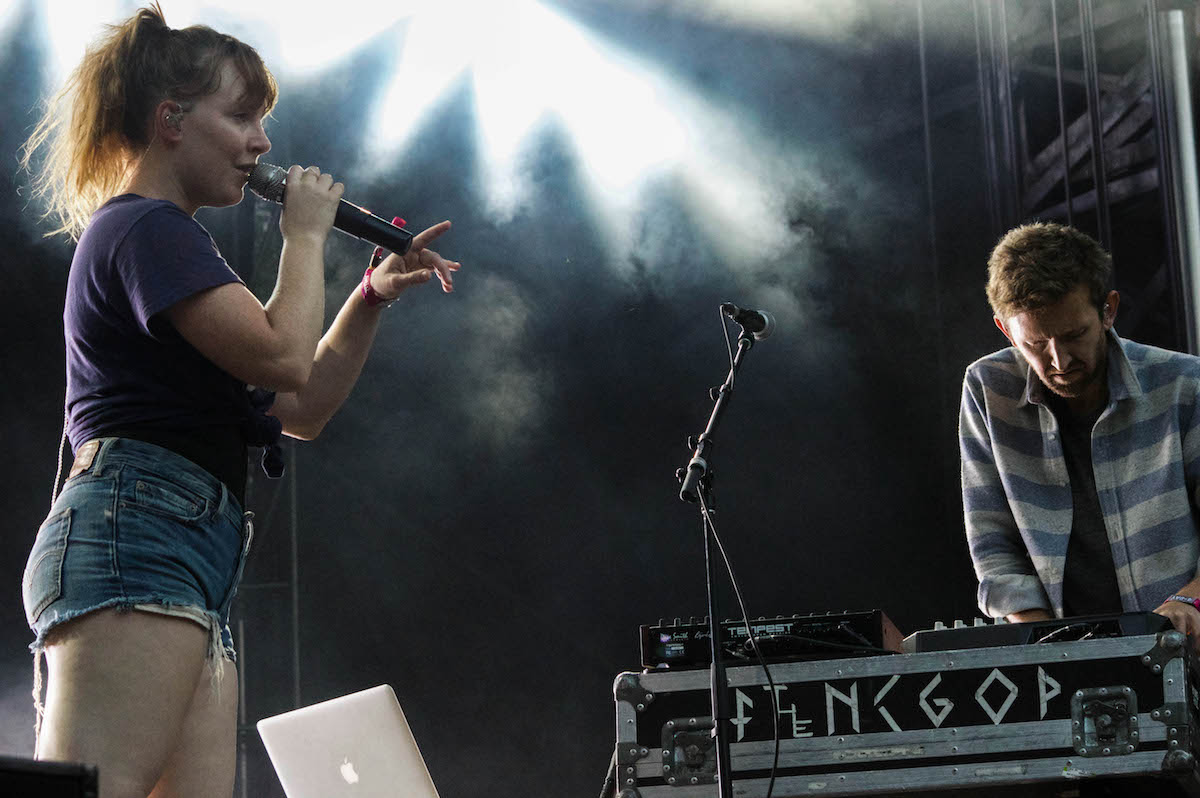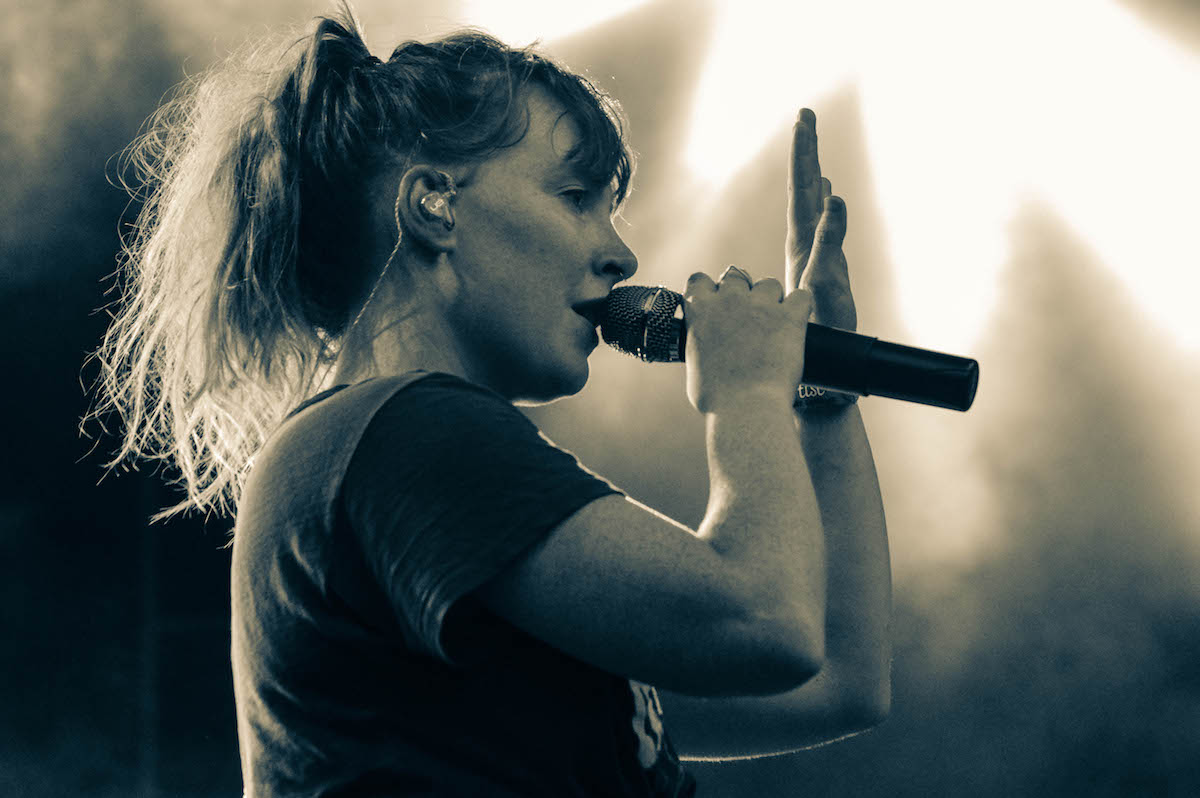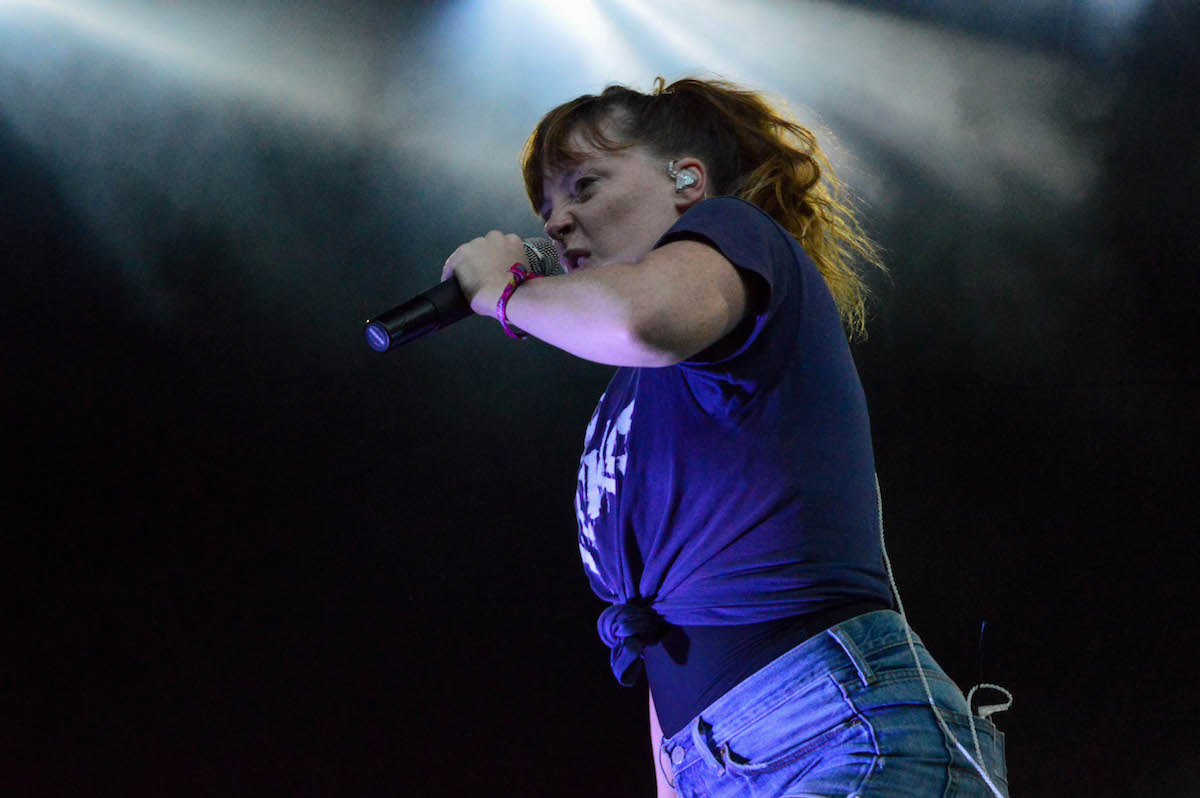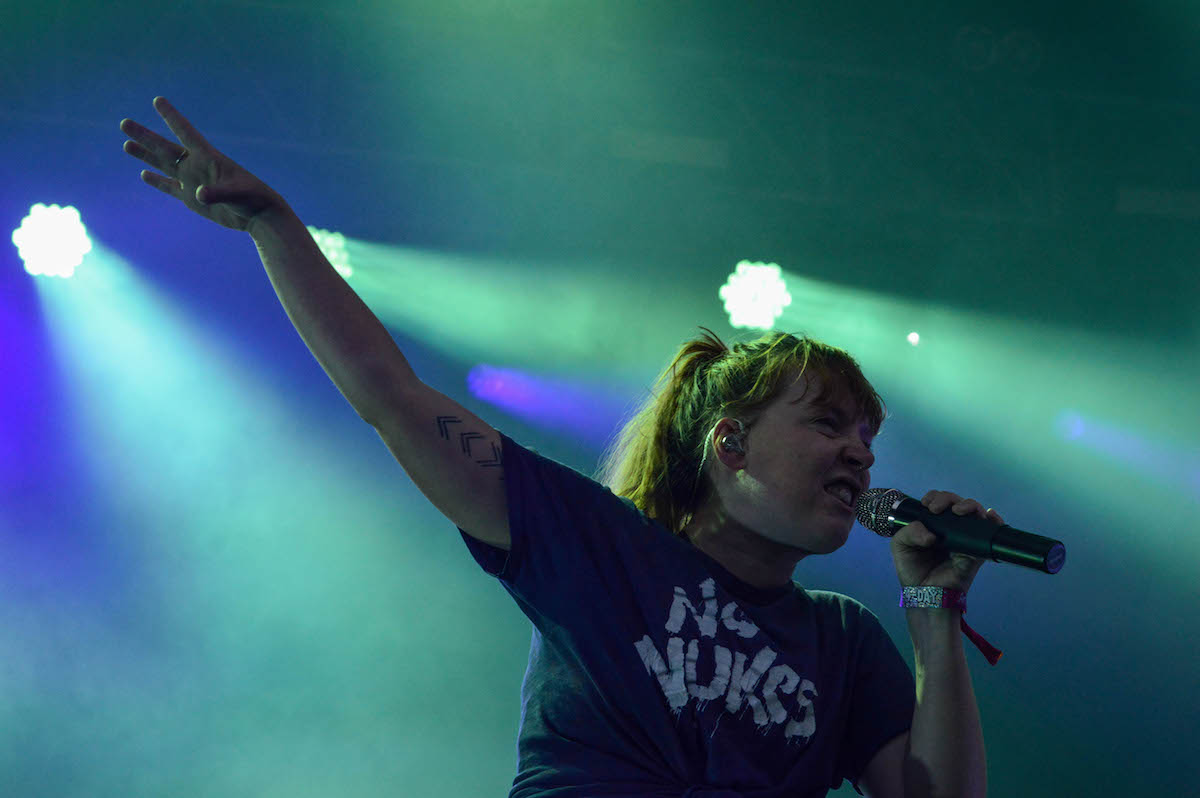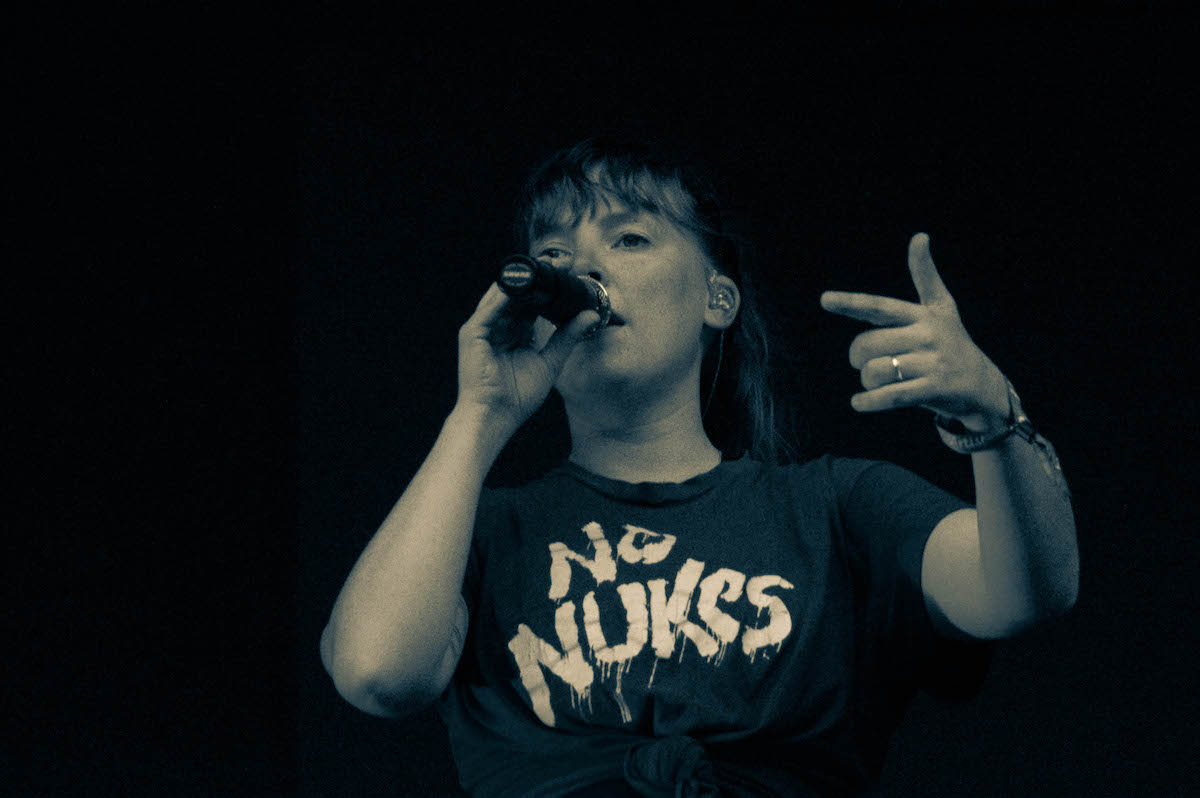 Chance the Rapper:
Had Saturday headliners Mac Demarco and The XX shared time slots with Friday headliners The Killers and Blink-182, I would have attended their sets without thought. But not tonight. Tonight, Chance The Rapper performs on unparalleled magnitude to a city that has supported the 24-year-old rapper's career from the very start, with their fandom never plateauing. Taking the stage following a video-screen montage of his many accomplishments including Chicago news reals, Grammy awards, jeopardy questions, and a grateful Michelle Obama saying, "Chance, you are an outstanding role model," Chance The Rapper greets the Grant Park field and sees that there is no space to spare. This must be the largest audience for a single show that Lollapalooza has seen in its entire history. Chance knows this, and tries to bring production that matches the occasion, but this simply is not possible. His show audience is too vast. "There's a lot I gotta thank you for," he said between songs, addressing the crowd strictly as "Chicago" and never as "Lollapalooza." At his right, the musicians that comprise Donnie Trumpet and the Social Experiment provide tight percussion and a trumpet that belts into the heavens. To his left, gospel vocalists make full his "Coloring Book" tracks. Fireworks pop into the sky every so often. Assisted by fire fighters, Chance soaked probably about 0.05% of his audience with an actual fire hose. Vic Mensa joined him on stage for "Cocoa Butter Kisses." It was certainly a spectacle, but not close to that of the immensity of the crowd. "I made sure we didn't do a live-stream for this event," Chance told his fans, "because I wanted it to just be me and Chicago." The intent is there, but I'm sure some would have preferred to watch the event from a screen, which might have just proven more accessible. It's astounding that Chance's set suffers only from the absurd scale of his fame.
The XX: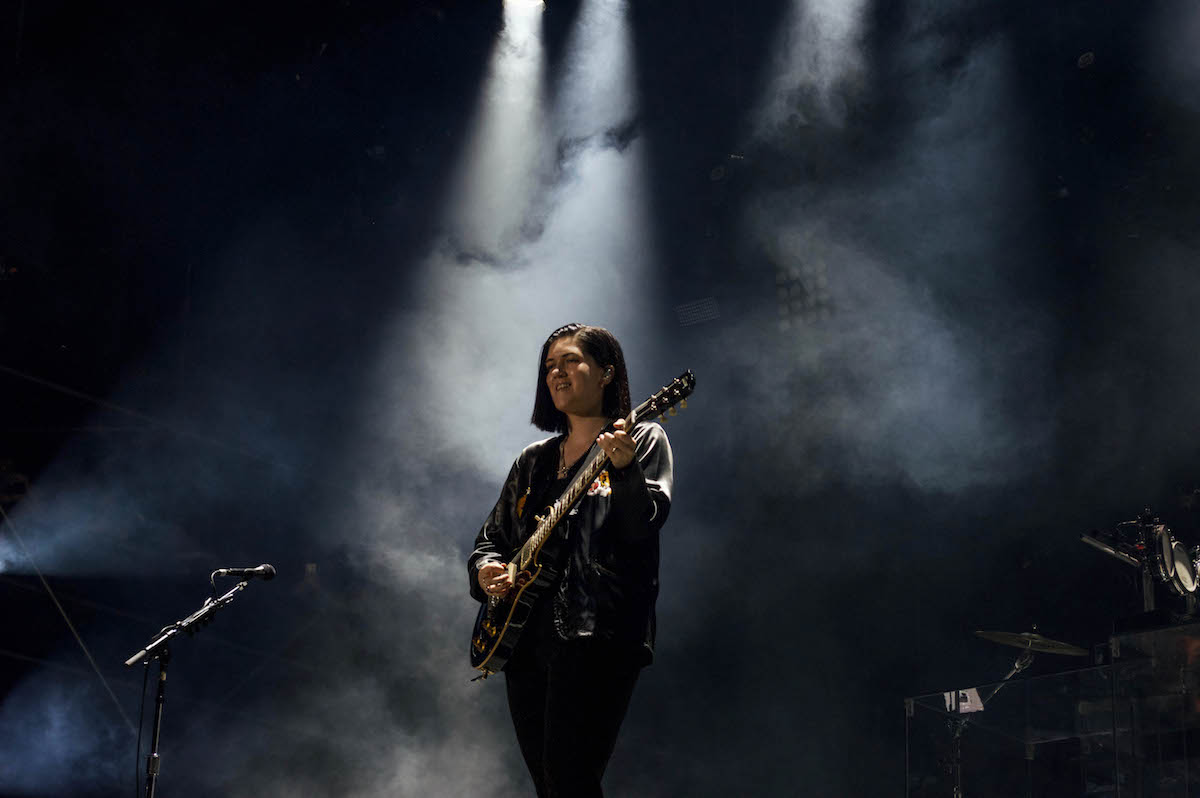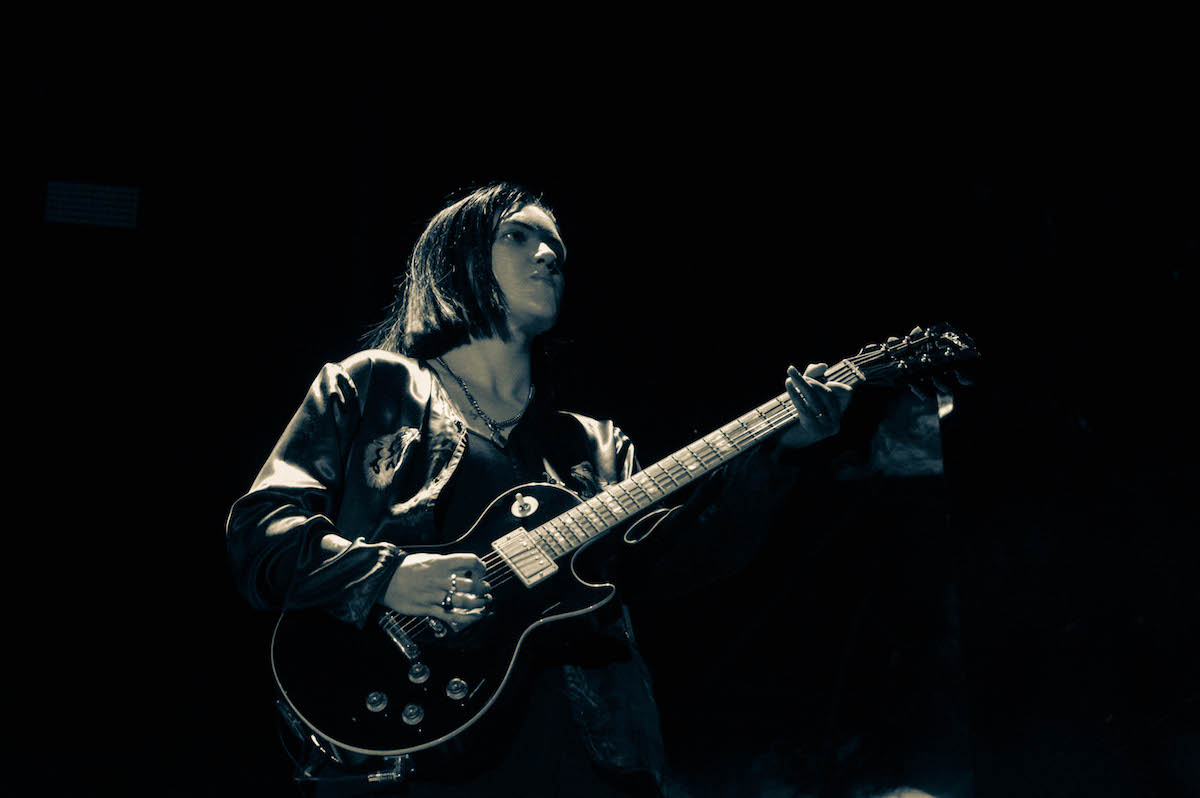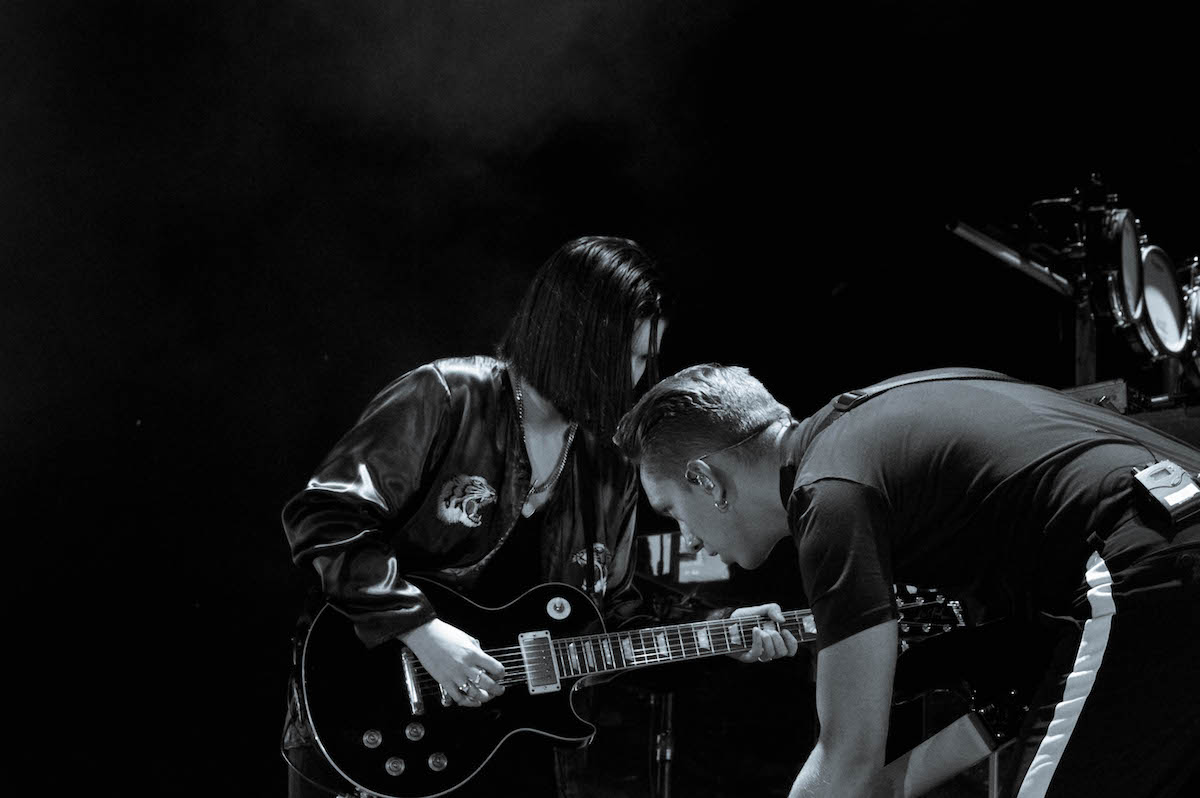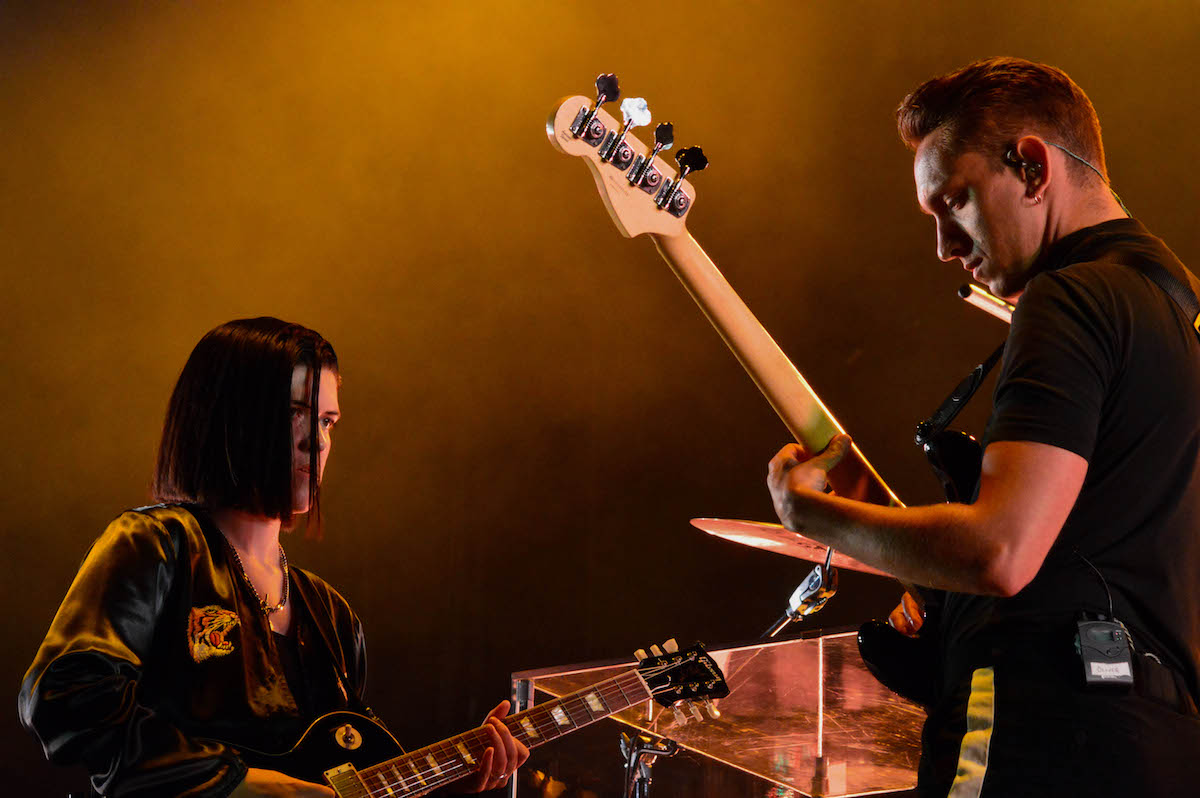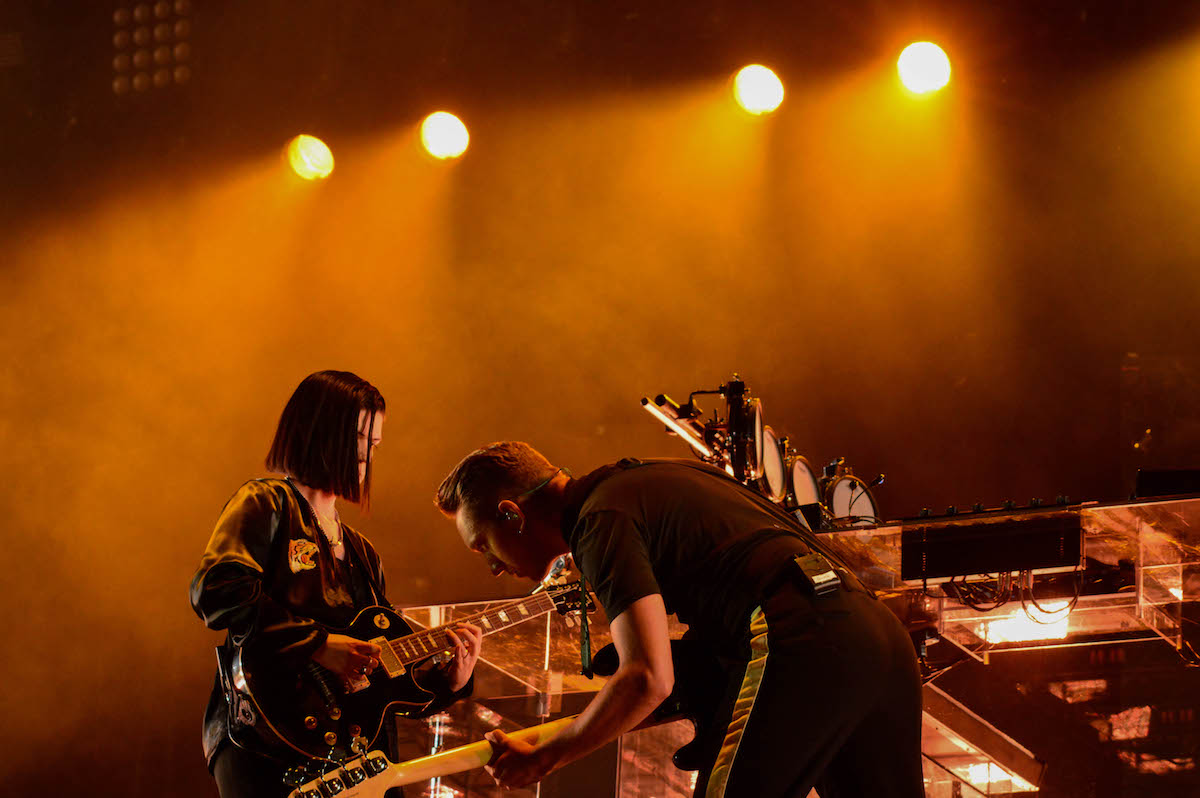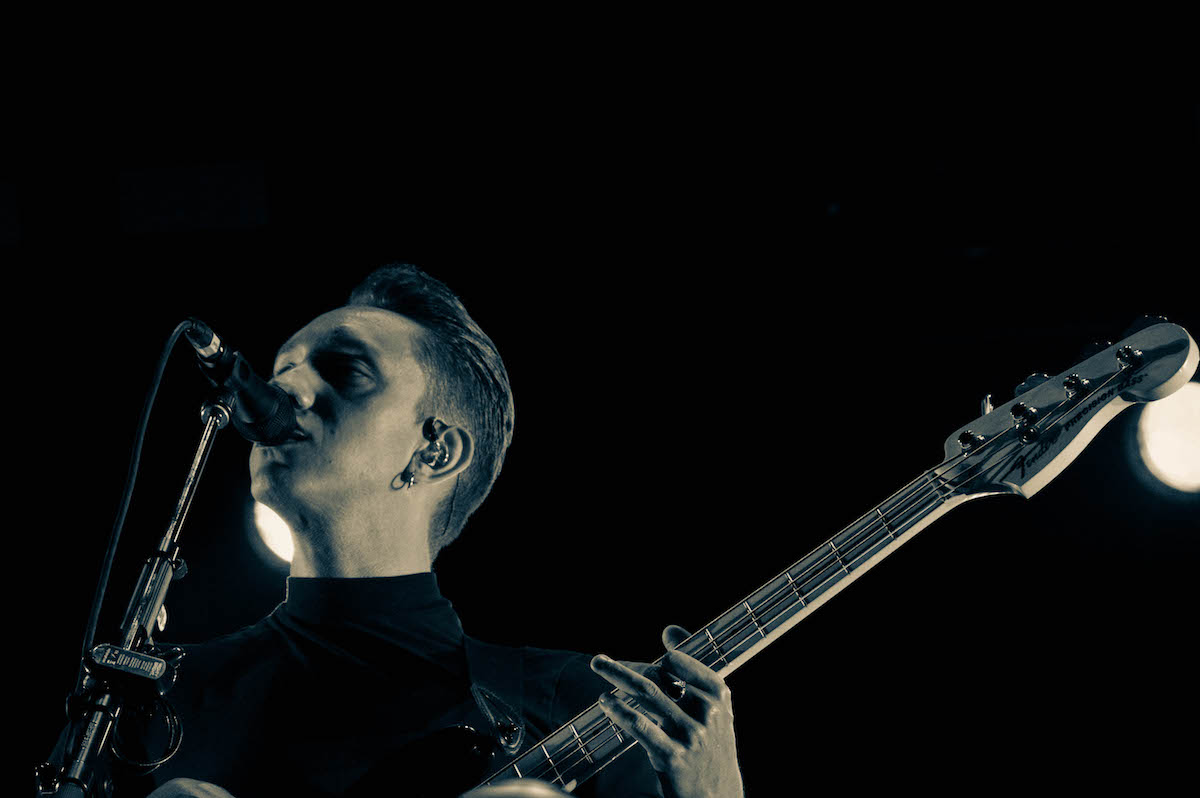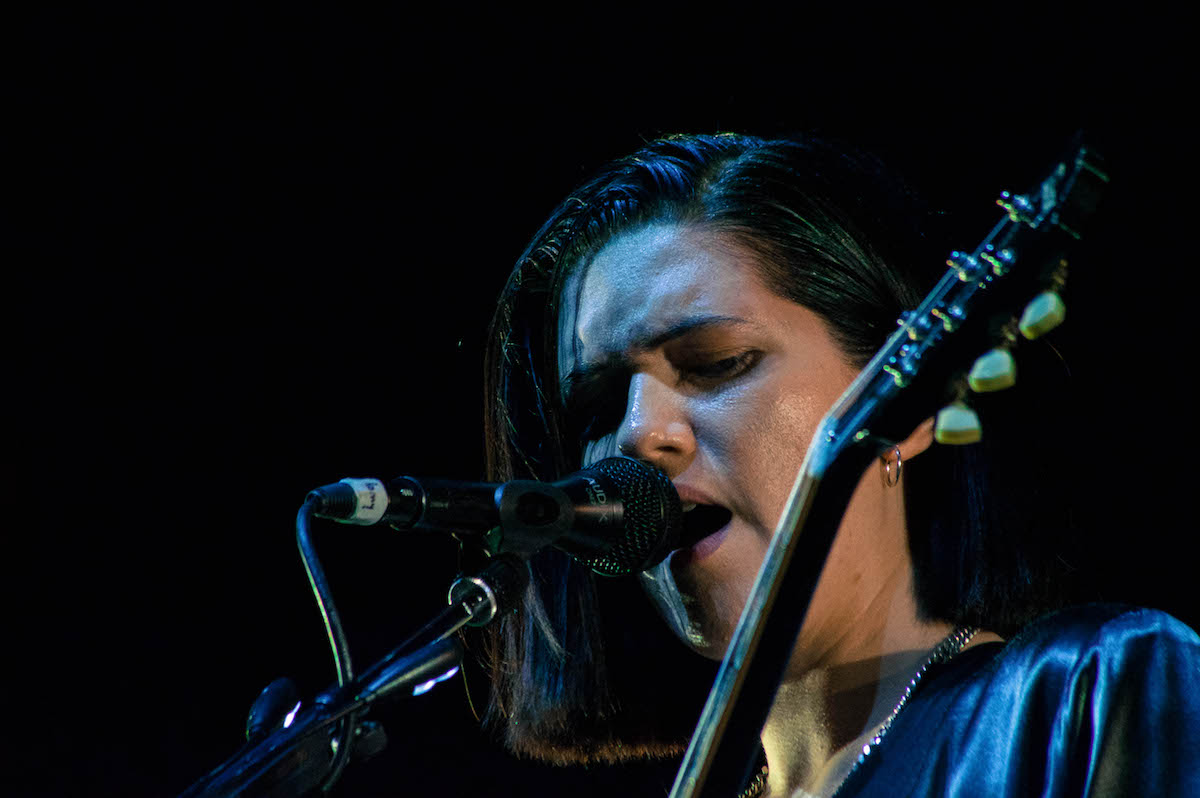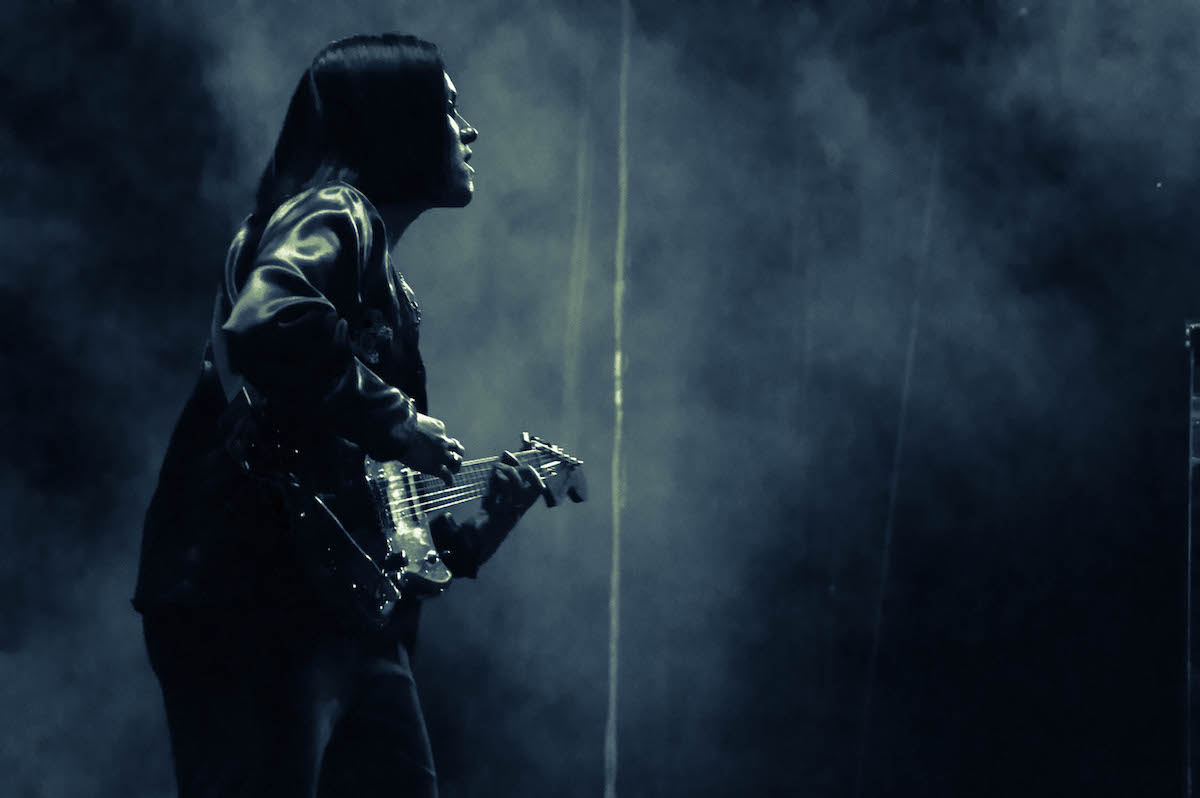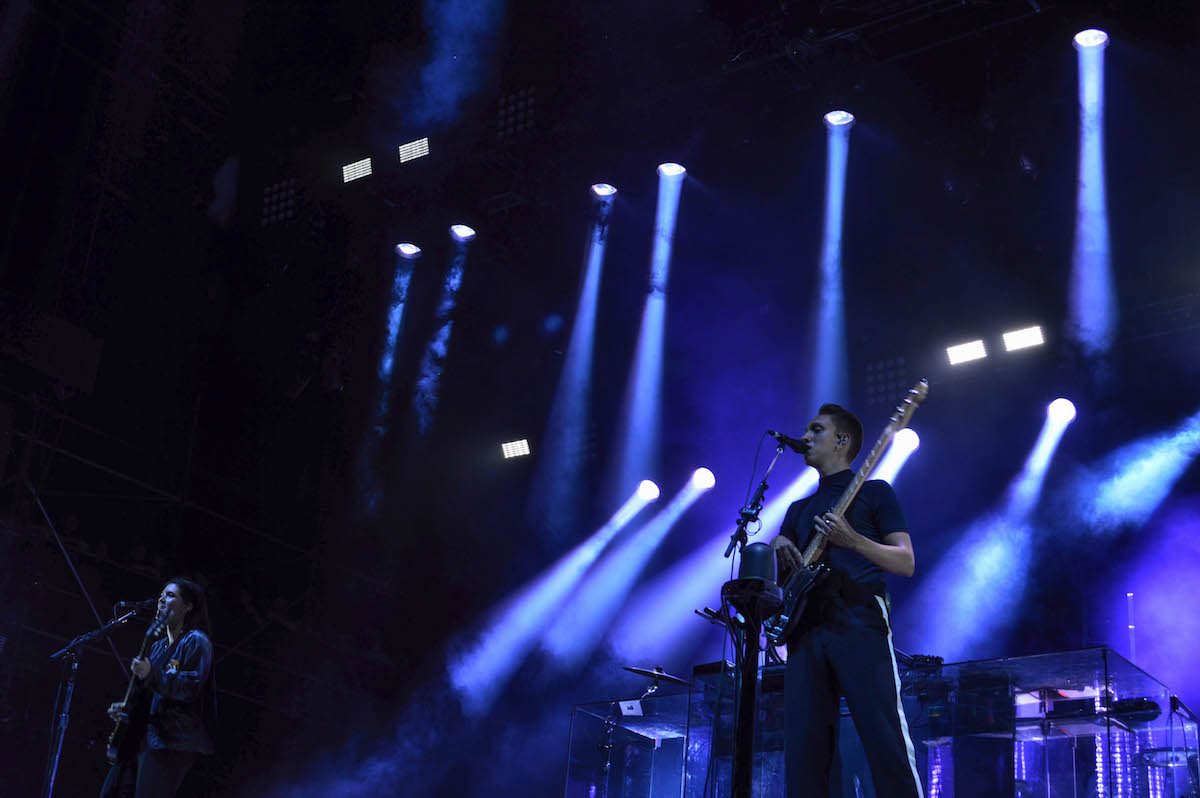 More to come tomorrow.