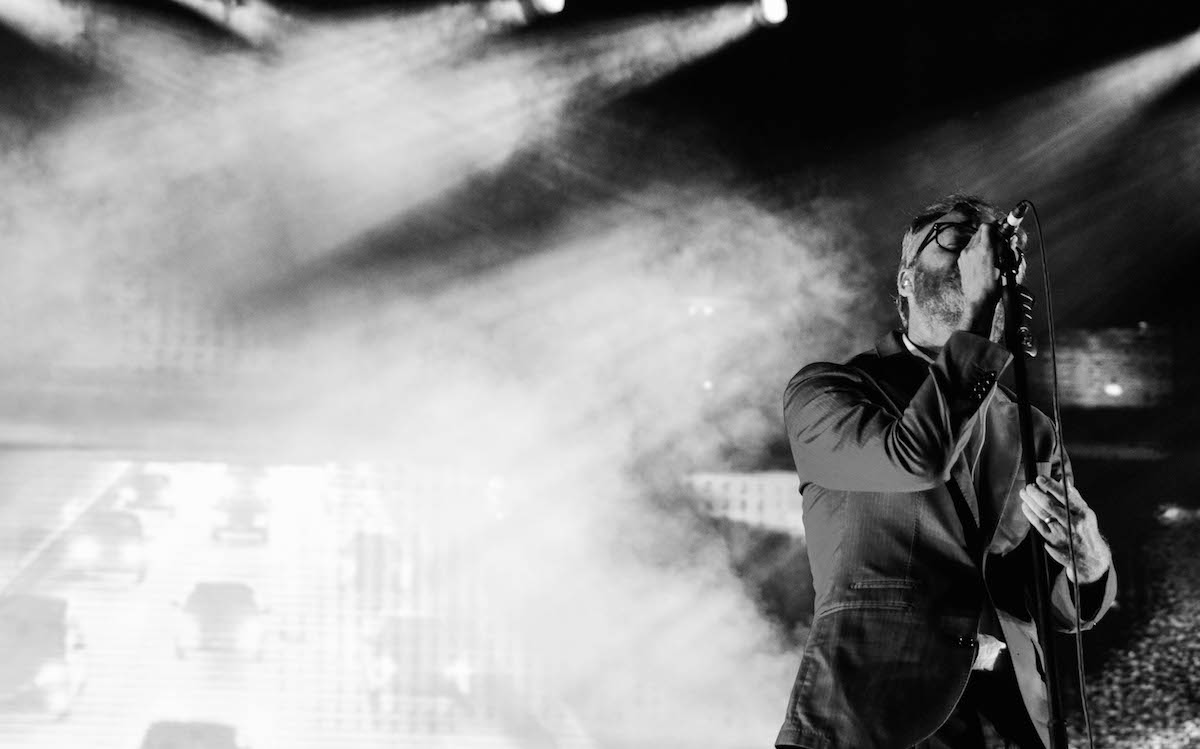 4 August 2018
It is day 2 of Lollapalooza, and unfortunately—maybe more unfortunate for me than for you—it is also my last day serving as your correspondent for all things #lolla2018 (even sarcastically, the hashtag felt dirty…my apologies). Though covering Saturday and Sunday as well would have been a pleasure, it is surprising that I feel a sense of relief today knowing that I do know have to participate in the marathon of quantity this festival demands its attendees complete at a sprint. This is the second year Lollapalooza has opted for organizing a four-day festival instead of three, and I can't see the logic in this besides, well, profit. Chicago this summer is oversaturated with festivals, and we don't need more; we need better. Reflectively, nothing today blew me away besides hearing Parquet Court's new music, which frankly I expected of them. If Lolla is going for adequacy on a most basic level, then it's going well. But I'd hope a festival would want more for its attendees.
Post Animal There's five young dudes with cool-looking hair doing something right with their early-afternoon set. They play psych rock, but what does that mean? Well, a whole bunch. It's instrumental prog-rock meets slacker garage rock taken seriously. I'm hearing hyper, hypnotic, and harmonized guitar licks over a gooey bassline and raw, but meticulously rehearsed drumming. And suddenly their songs change tempo; they get sludgy, almost metal, and some of the audience members decide to participate in head banging. Then, a funky bassline over a kick drum and snare has the audience clapping along. I can't quite put my finger on Post Animal. Their songs aren't exactly cohesive, but they are certainly fun. "We've played shows in Chicago to literally zero people," they say, thanking the hometown crowd. A nice start.
Parquet Courts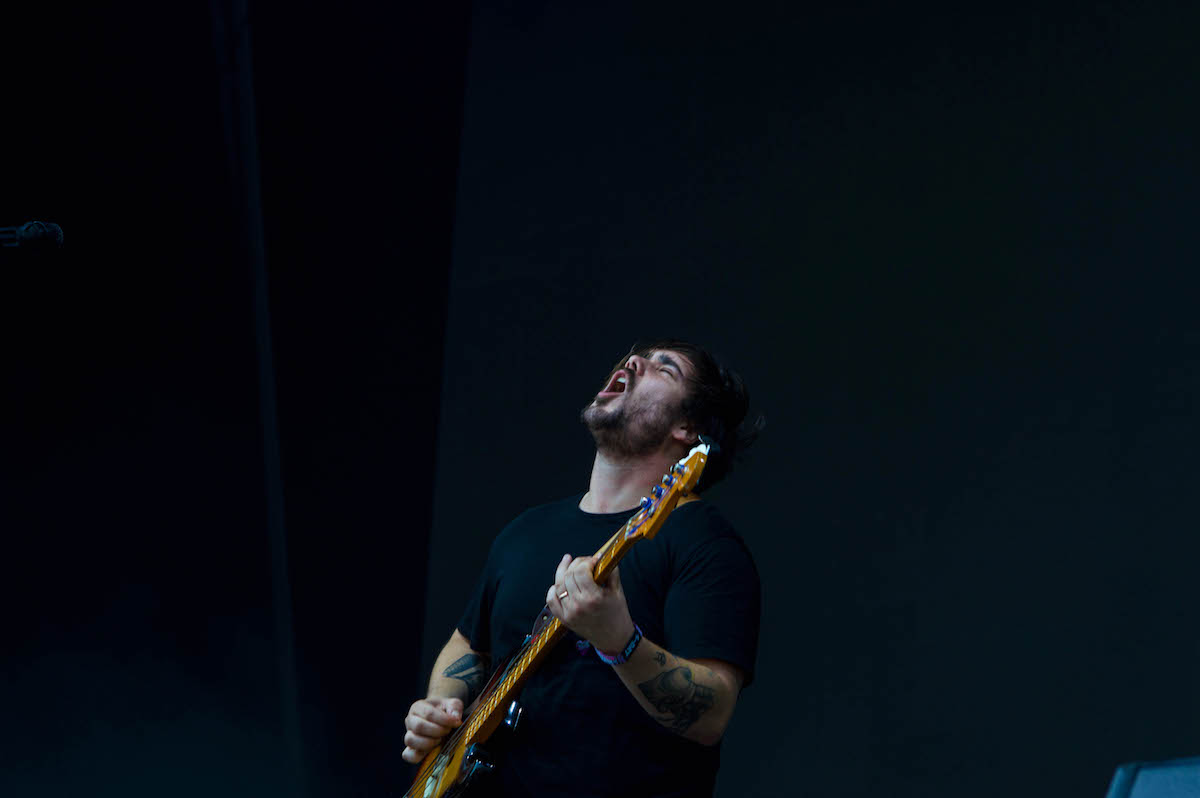 Here's my hot take: Parquet Court's new album, "Wide Awake!" is secretly one of the best albums of 2018. Listen to this album. So, going into the Brooklyn-based group's act, I have high expectations. Parquet Courts saunter onto their large stage, one of their members marching and blowing a whistle tied around his neck. And then they play "Total Football", sounding perfect. Guitarist and vocalist Andrew Savage delivers his vocals, well, savagely, as he angrily strums his guitar. The songs are slightly up-tempo thanks to the high-endurance drumming, and they are past a point where the pace feels comfortable. Instead, this speed and visceral whiplash indicative of their set creates an effective tension that challenges performers and audience alike to simply keep up, offering no release until slower and longer jams offer some catharsis. It's excellent. And no one is safe from their sardonic quips of self-awareness. They notice the first two rows of people watching them perform aren't here for a Parquet Courts show—they are camping out for good spots at Post Malone, who will play three hours after Parquet Courts. Savage recognizes the Post Malone fans' apprehension to their songs. "I've always wanted to play for confused and slightly disgusted Post Malone fans." The band goes on to tell the Post Malone fans how they too, are celebrity musicians, and a big deal. "You'll catch up, Post Malone fans, don't worry." Behind the first two rows, the loyal crowd pogoes to the irresistibly dancy title track off their new album. And the basslines—oh, those ridiculous and immaculate grooves. The bassist, Sean Yeaton, is front and center as he should be, sweating and bopping to the beat. What might be most impressive about their new songs are the lyrics: "Collectivism and autonomy/" Savage yells, "Are not mutually exclusive. / Those who find discomfort / In the goals of liberation / Will be issued no apology." It's a surprise to hear these grand political and philosophical statements, but Parquet Courts don't preach; they deliver their messages with a scholarly indifference and cutting cynicism, which gives them a particularly compelling ethos. It doesn't seem like they care if we're listening, and that's exactly why we should be.
Lizzo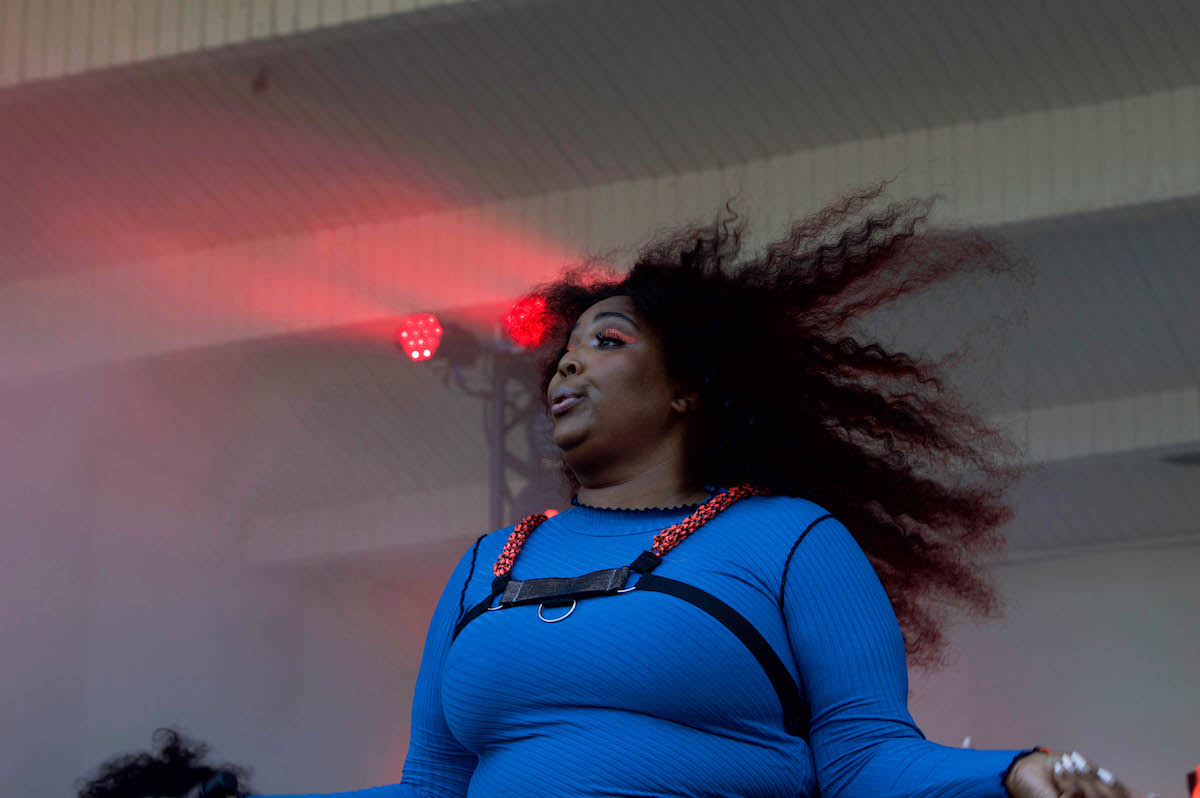 Lizzo opened for Haim on their most recent tour, and I can't think of a better act for the job. A DJ behind her and two dancers at her side, Lizzo's delightfully textured electronic beats and production whip her deeply devoted crowd into shape under the afternoon sun. "I've been working on my fitness," Lizzo says catching her breath between songs, "Can you tell?" SHE breaks up the boys' club that has been Lolla thus far, featuring body-positive choreography and empowering lyrics: "All these years searching for something that would complete me / Who knew that it would be me?" It's a necessary sentiment for all.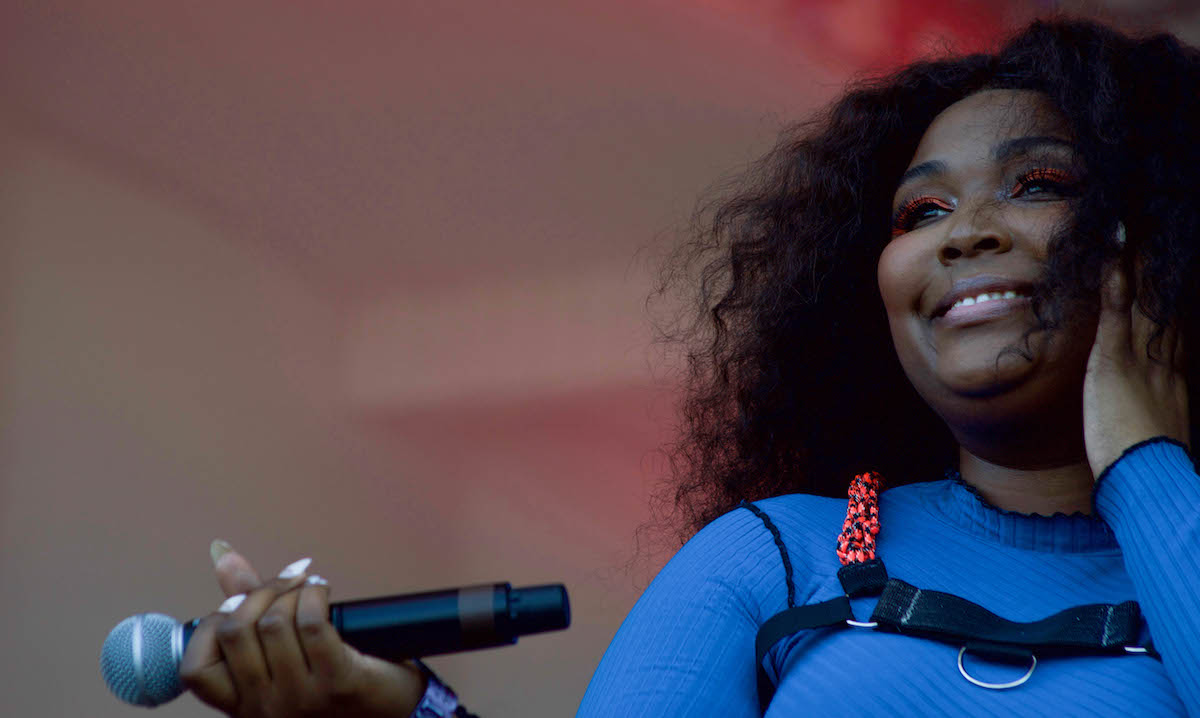 *Tyler, The Creator *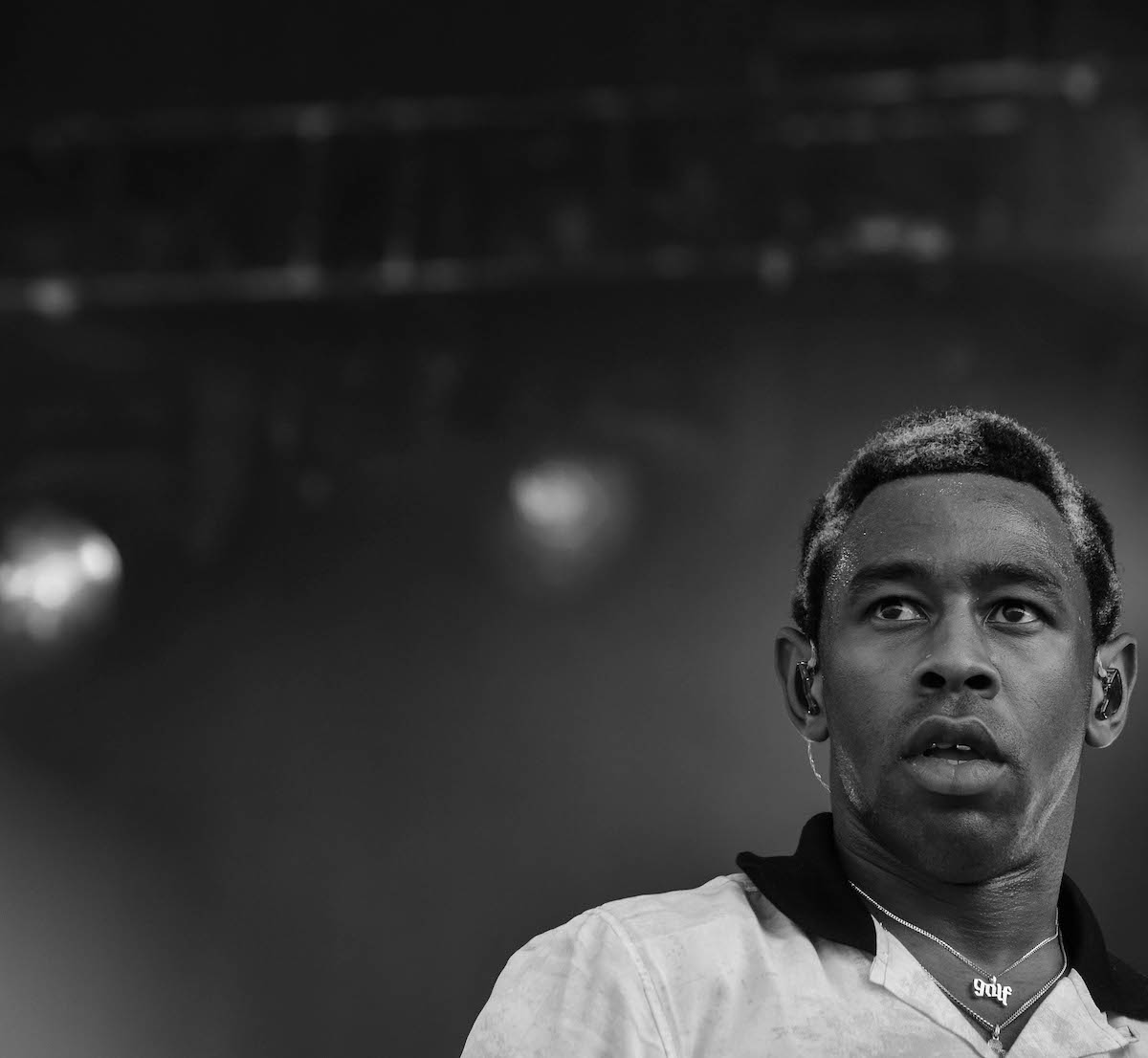 Tyler, The Creator has an absolutely massive crowd at the Grant Park stage. When I saw it, I wrote down in my handy-dandy notebook that it was twice the size of the crowd at Arctic Monkeys the previous night. This is likely an overestimate, but even if it is, the fact I still thought that is telling of Tyler's fandom. His show is jarring, discordant, and intense. Tyler has earned the massive audience's close attention. Lyrics of his songs flash on the massive screen and suddenly he has turned Grant Park into a 40,000-person surrealist sing along. His new songs are textured and mature, proving that Tyler is an artist to keep an eye on.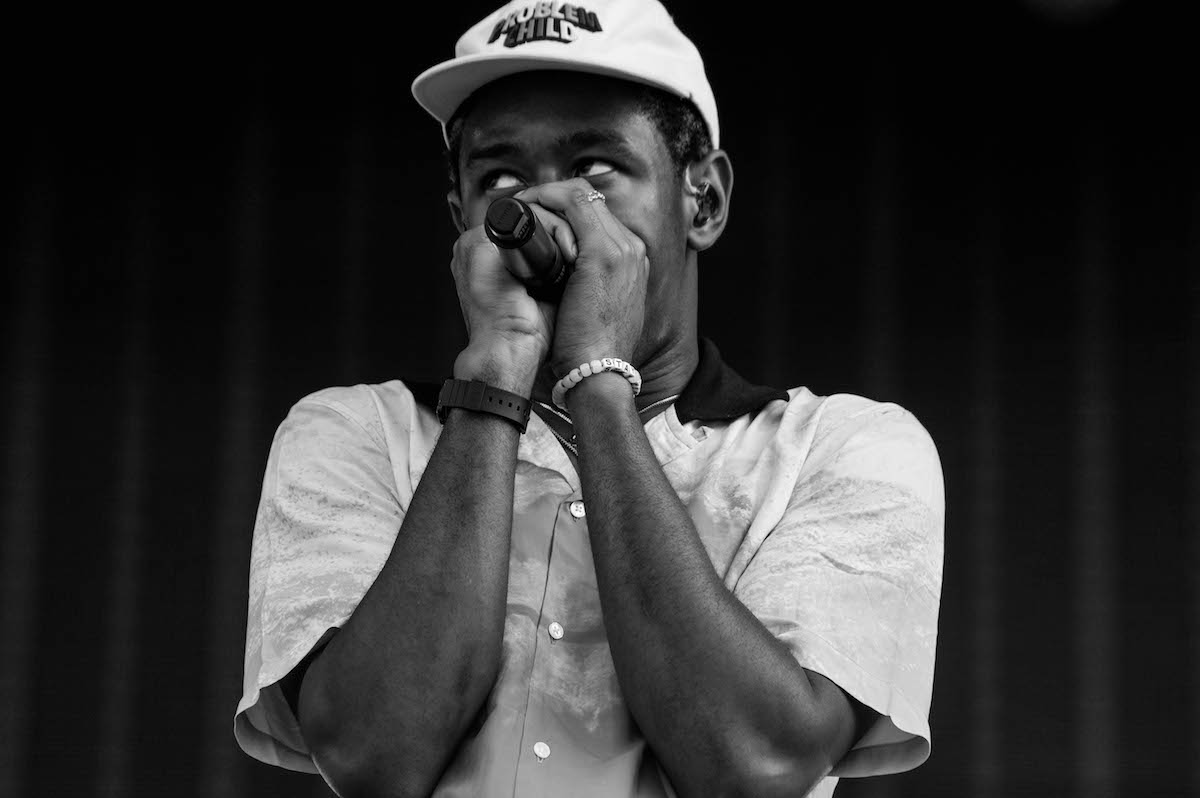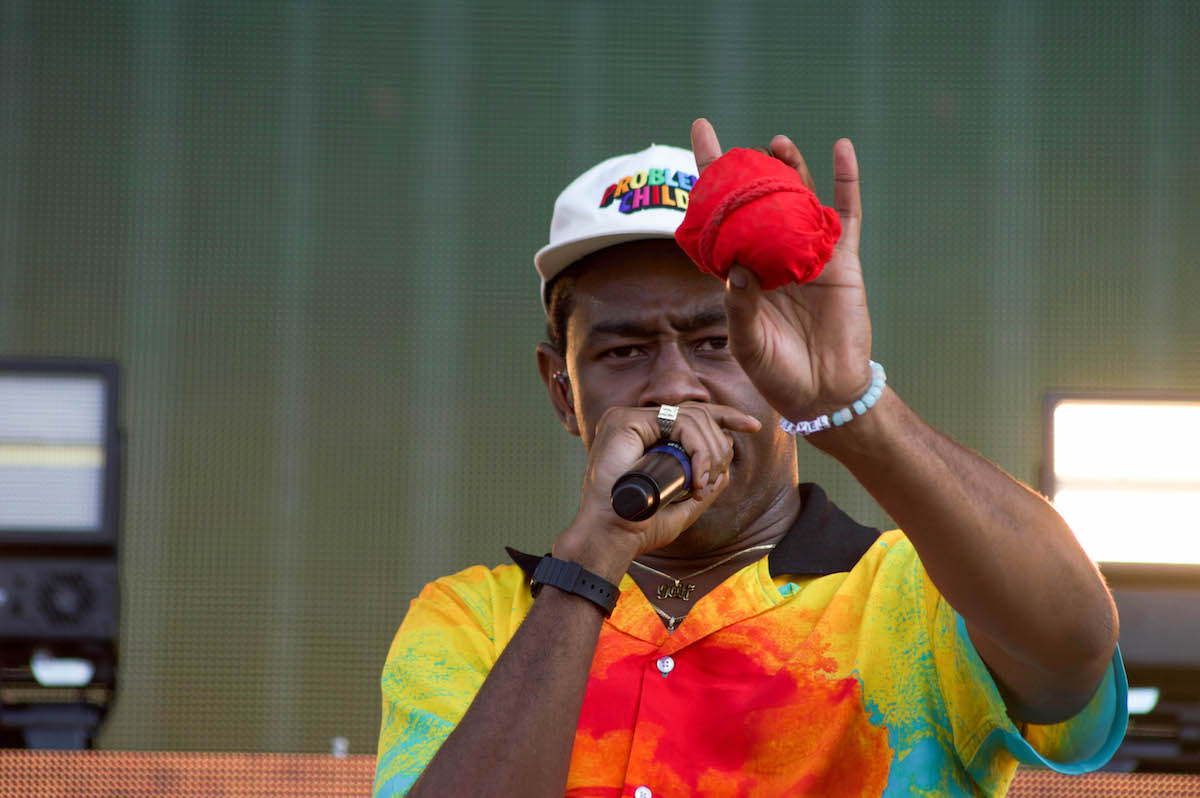 Greta Van Fleet Greta Van Fleet take the stage to a wildly excited audience that I didn't expect Lollapalooza to be capable of producing for a band like this. Their methods are simple: 1) only make music with a gloriously overdriven Gibson SG, a bass that fills the space, big and booming drums, and high pitched-hard rock vocals, 2) Be really, really good at your respective instrument, especially if it's guitar, 3) wear either no shirt at all or some sort of unbuttoned leather/cheetah print vest that exposes your chest, and 4) Sound exactly like Led Zeppelin. It seems to be working. Five-minute guitar solos and nostalgic, rock and roll "yeeeeaaaaaaaahhh's" crescendo into the heavens. But something about this doesn't work, at least for me. Expectations are helpful. Meeting expectations makes for an exciting, but safe and comfortable performance. Meet expectations leaves little room for authenticity. Yes, these musicians are ridiculously talented. But they're also trying to be something rather than themselves. So we have a choice: Greta Van Fleet are either a Led Zeppelin, hard rock nostalgia act or they are actually their own original and unique thing. Pick whichever helps you enjoy them more, because at this point it doesn't seem to make a difference.
Brockhampton "Chicago!" one of the member of Brockhampton exclaims, "you are now watching the greatest boyband on Earth!" It's quite the statement, and I love the confidence. Brockhampton electrify the young night sky with a surprising combination of hard-hitting hip hop bangers and more classical, boyband anthems. It's working. The crowd is kicking up clouds of dust at the American Eagle stage. Large text appears on the screen behind the 5-piece dressed in white T-shirts and black pants. It reads: "To struggle against a feeling is the surest way to receive it." Men talking about feelings? I think that's something we all need.
Post Malone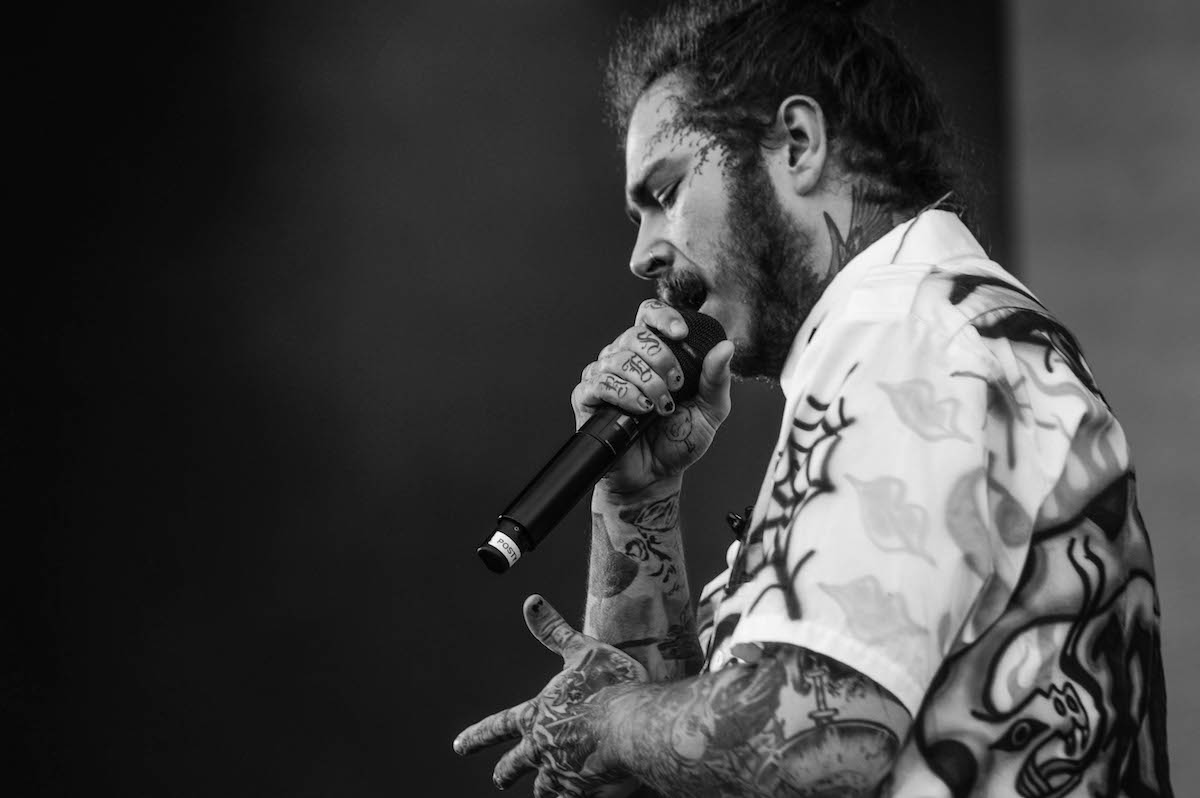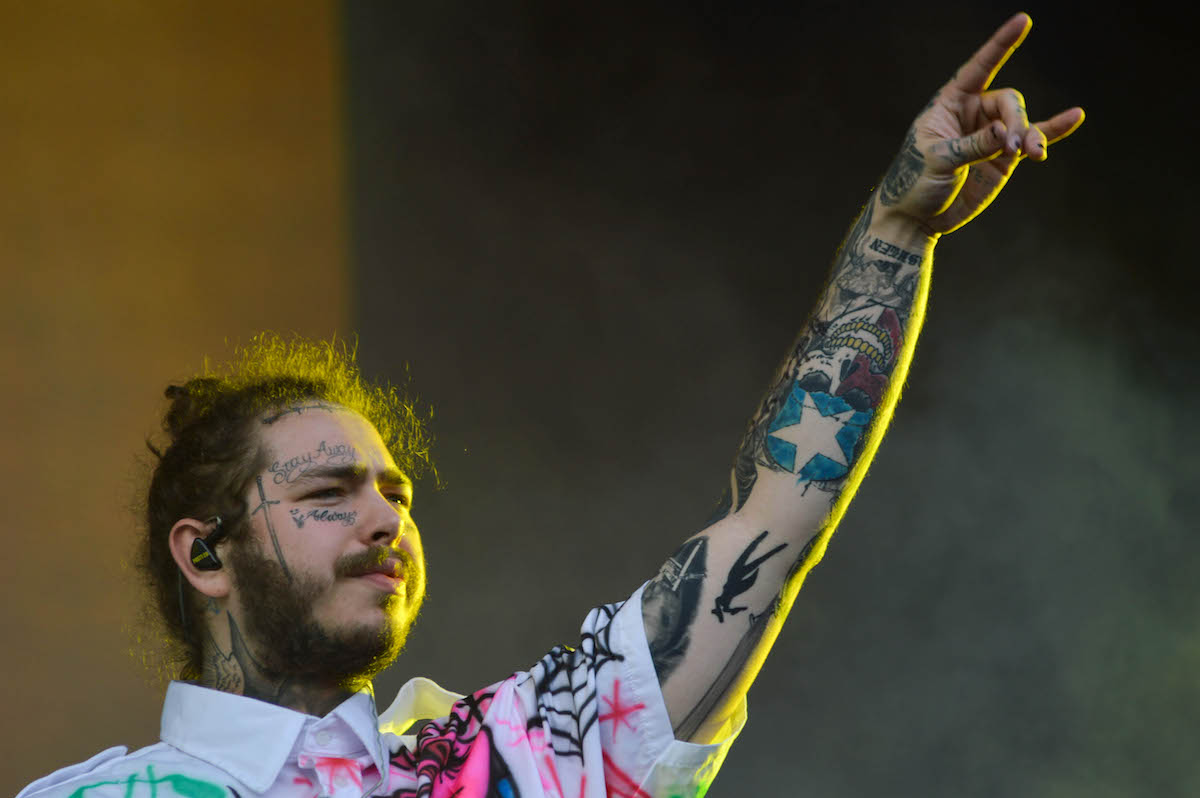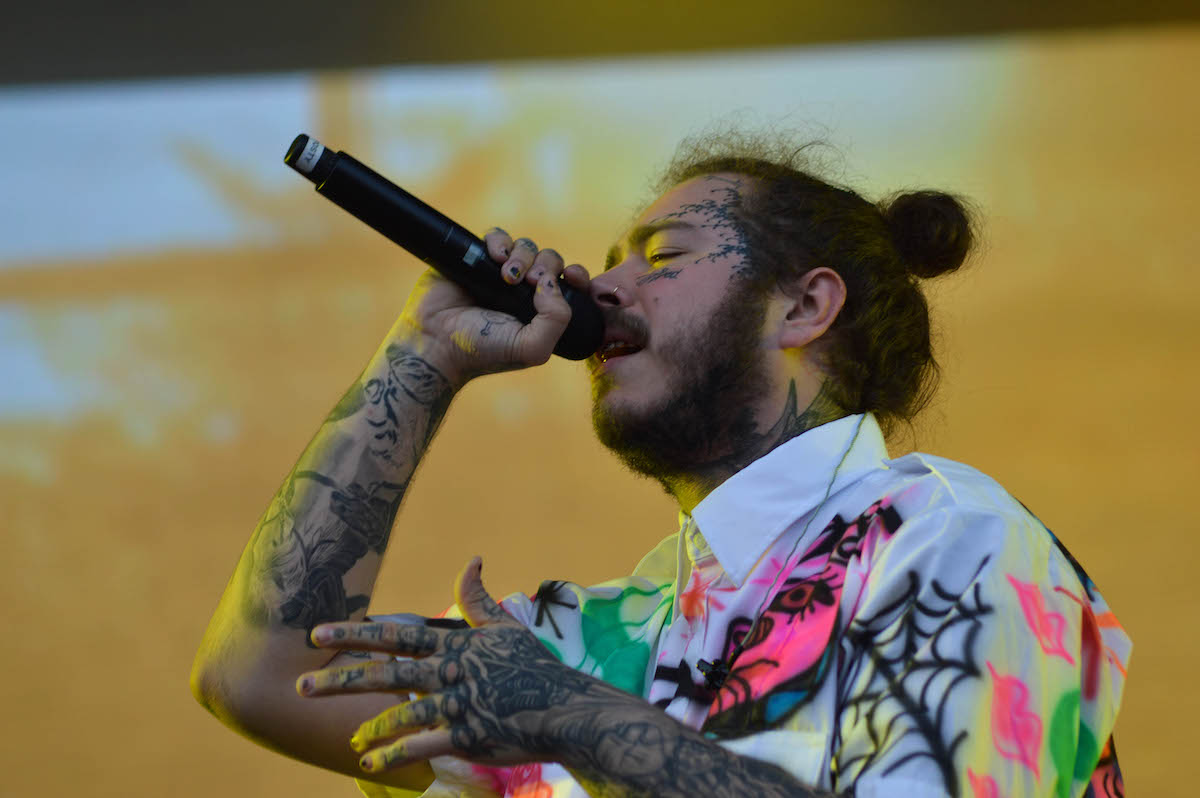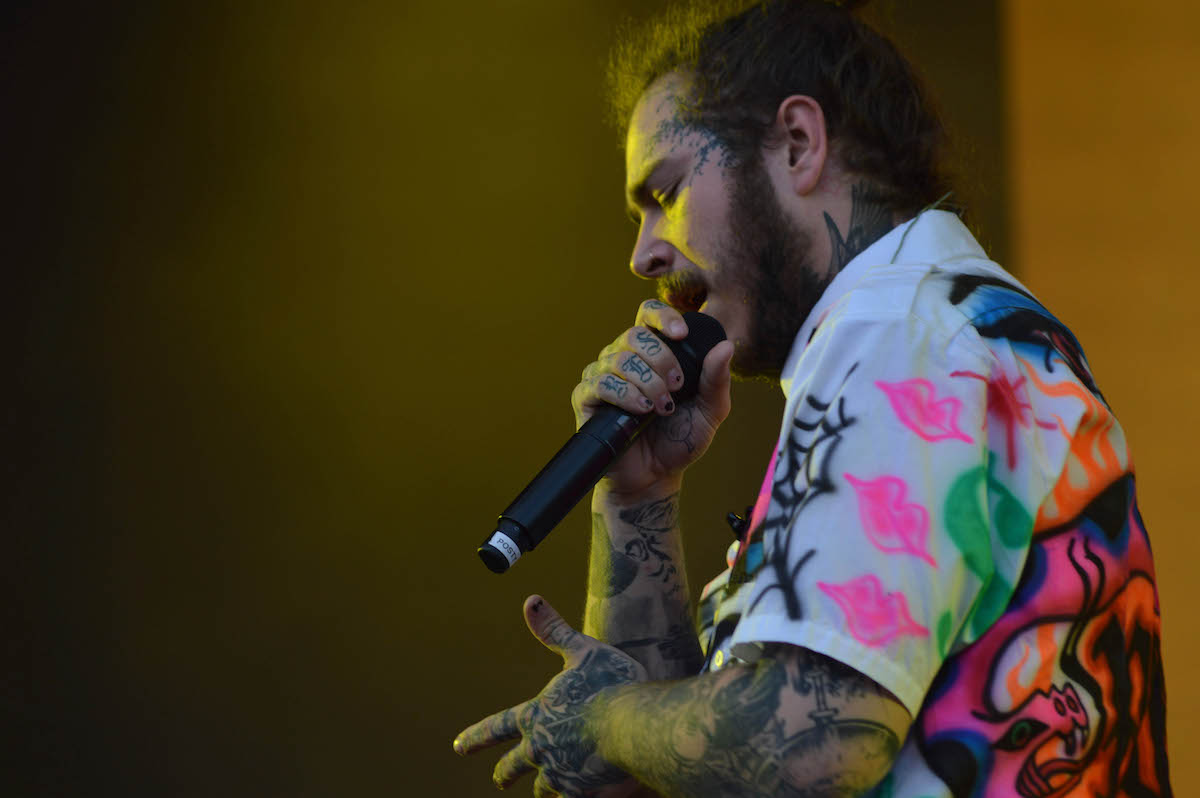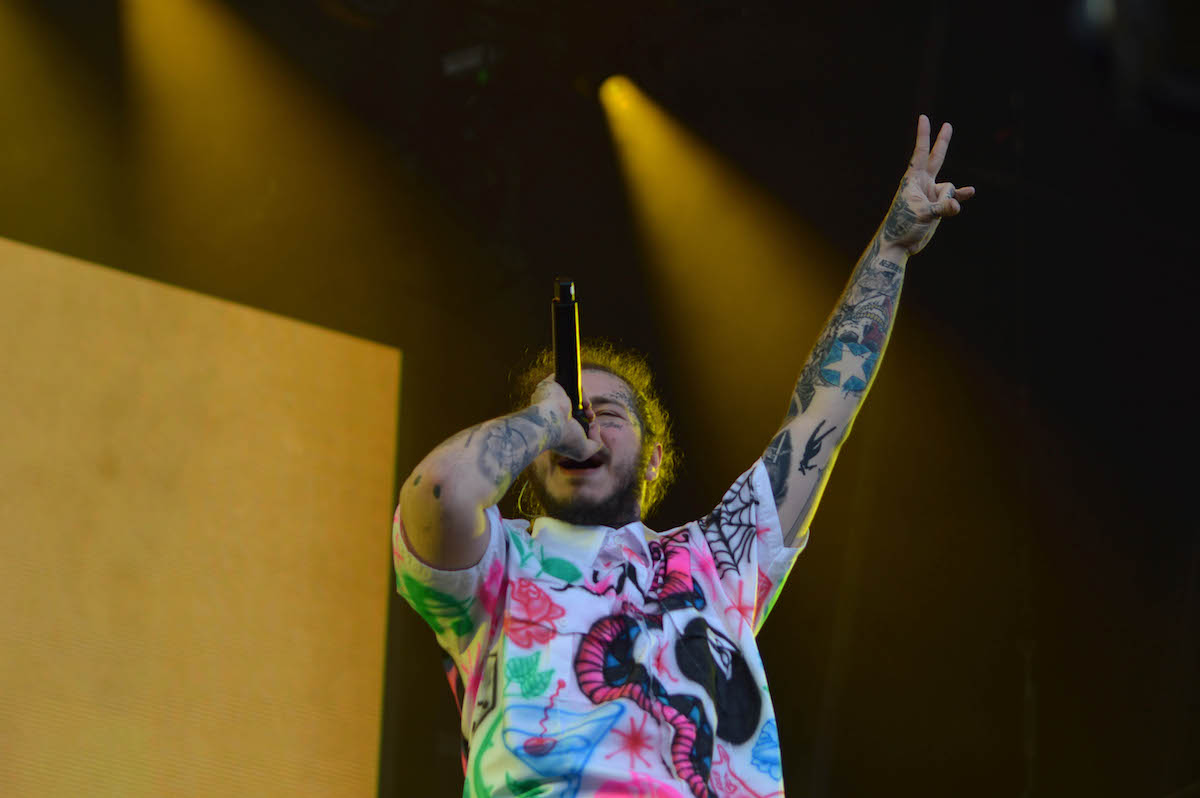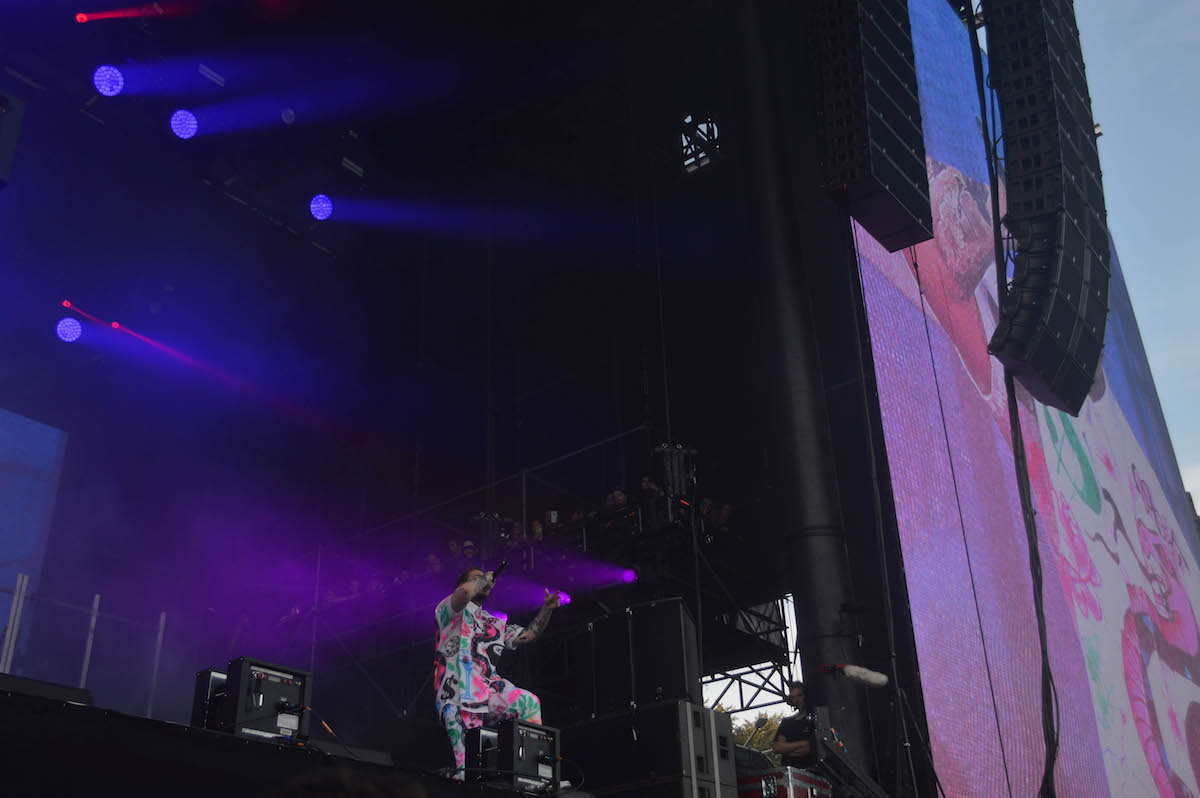 The National
As the crowd dispersed from Post Malone, things became suddenly very clear for National fans. It would feel like a club show. But for those of us who were there, it made it all the better.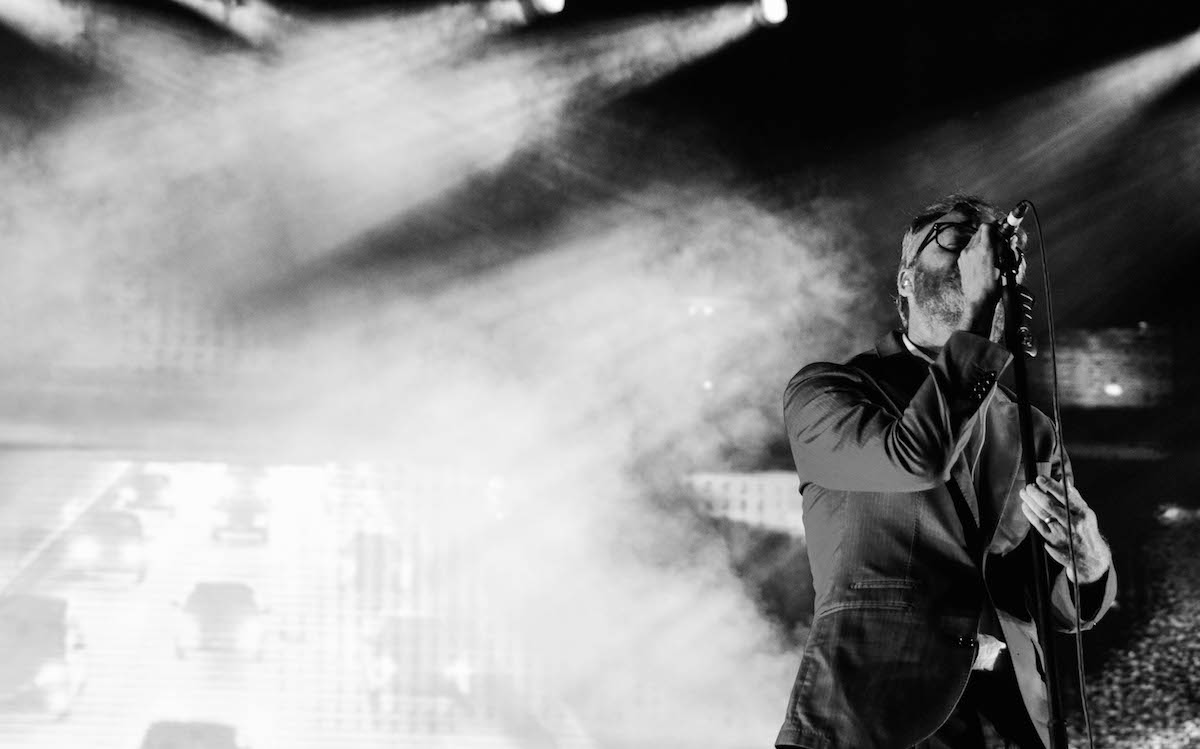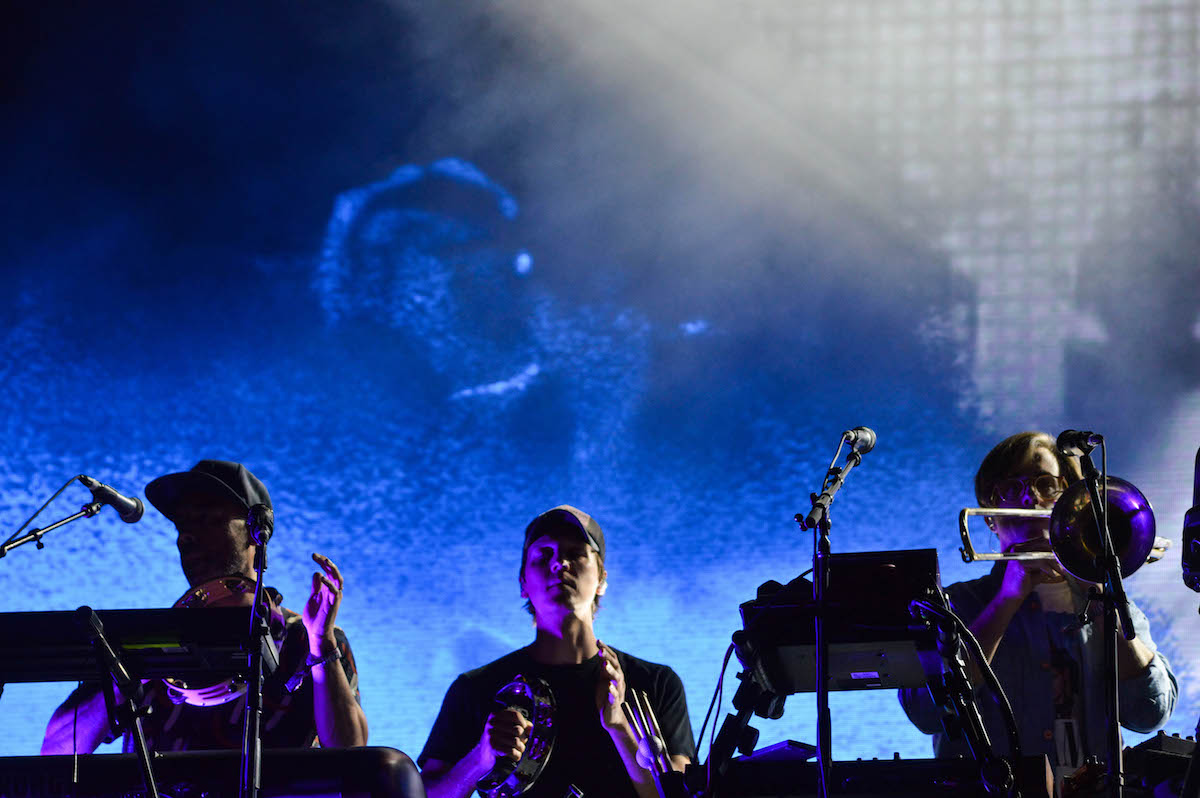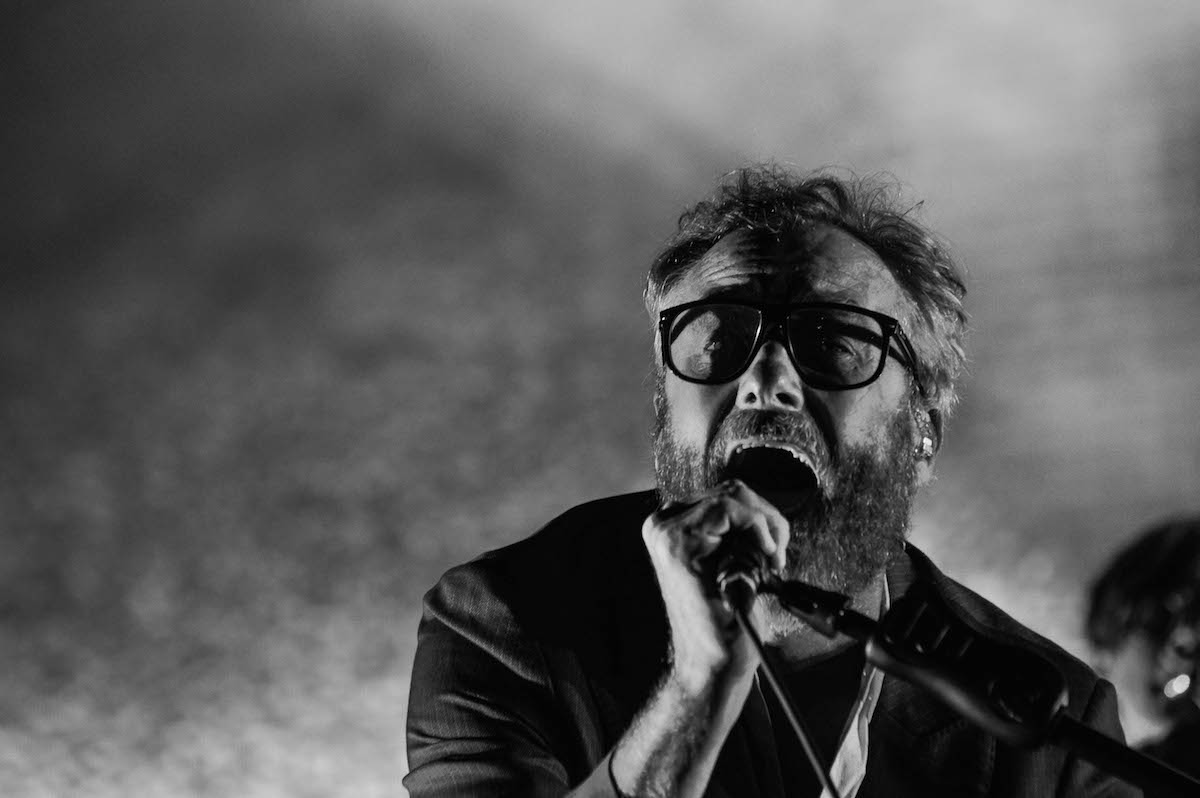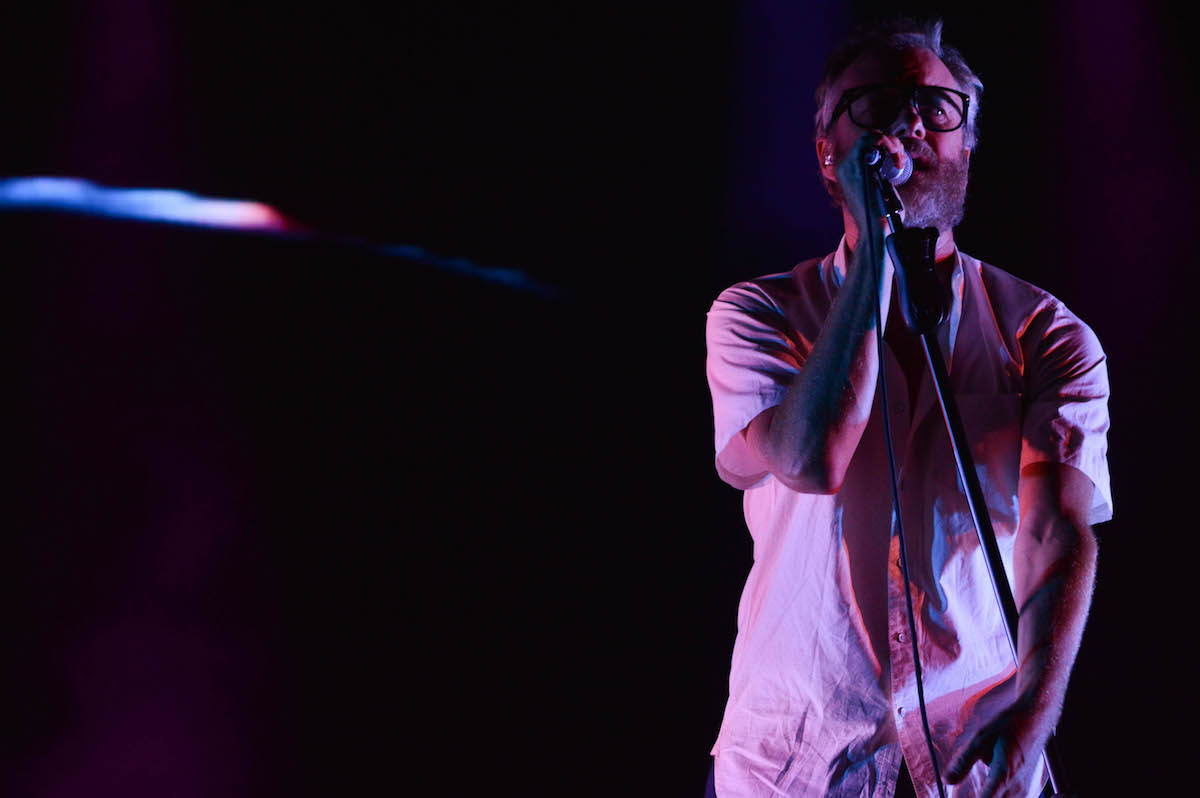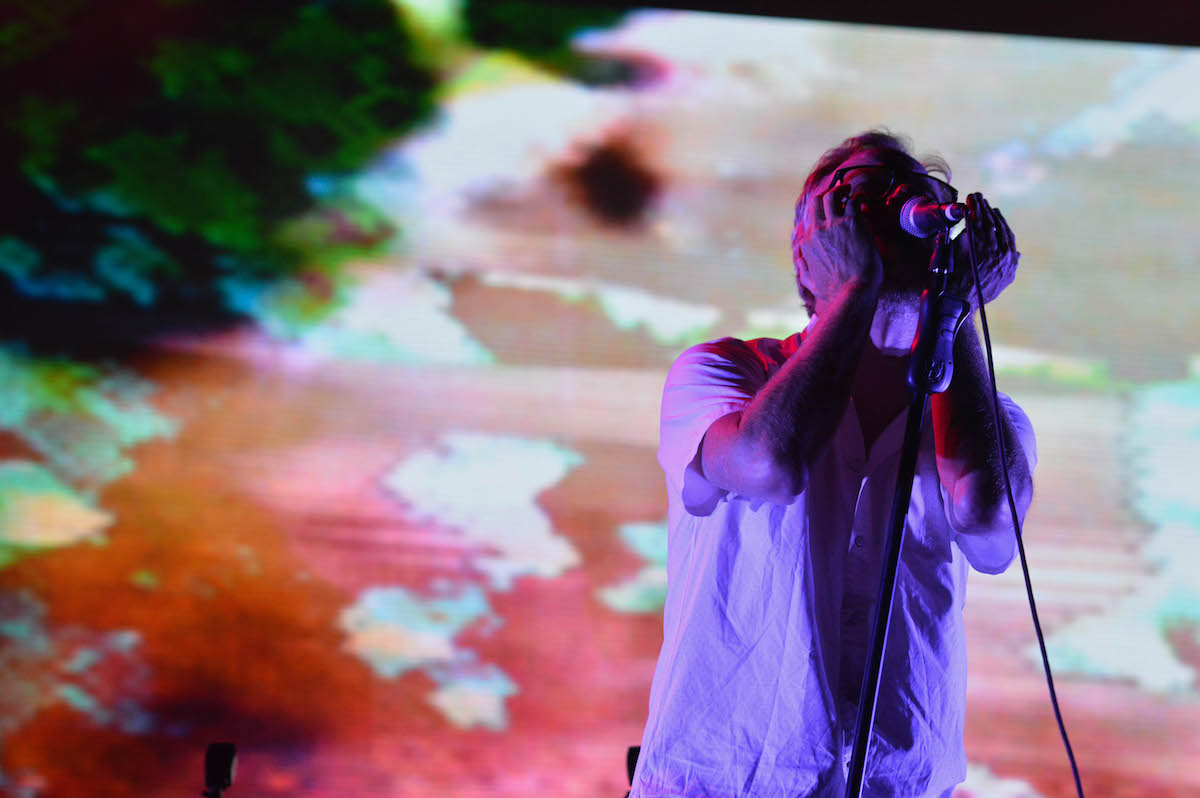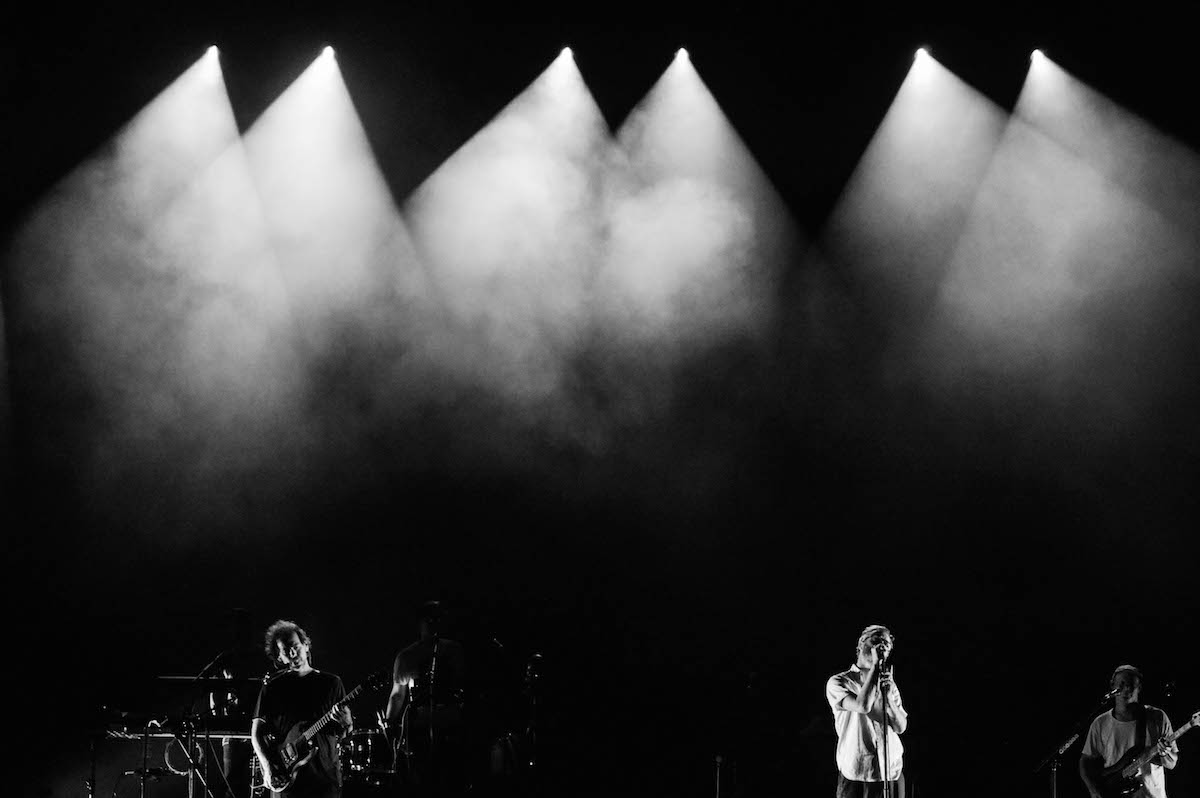 More to come tomorrow.