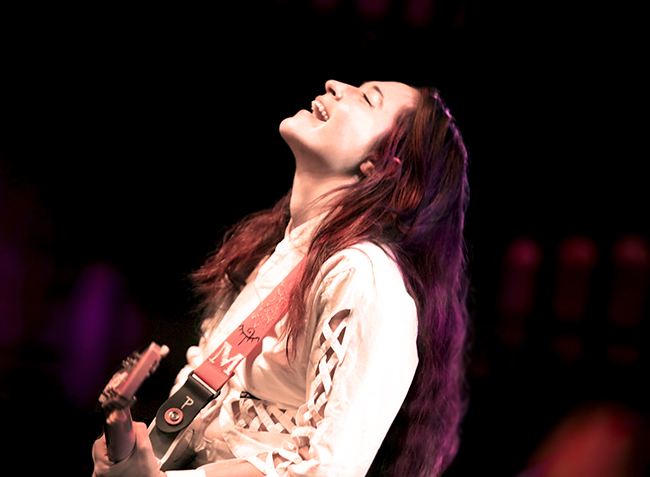 21 October 2023
It's a delightful revelation when you are able to witness already stellar songs explored and brought to life with a luscious orchestra. Macie Stewart was both riveting to the audience and very in her own element Friday night at Epiphany Center for the Arts with an eleven member accompaniment primarily for the songs from her 2022 release Mouth Full of Glass.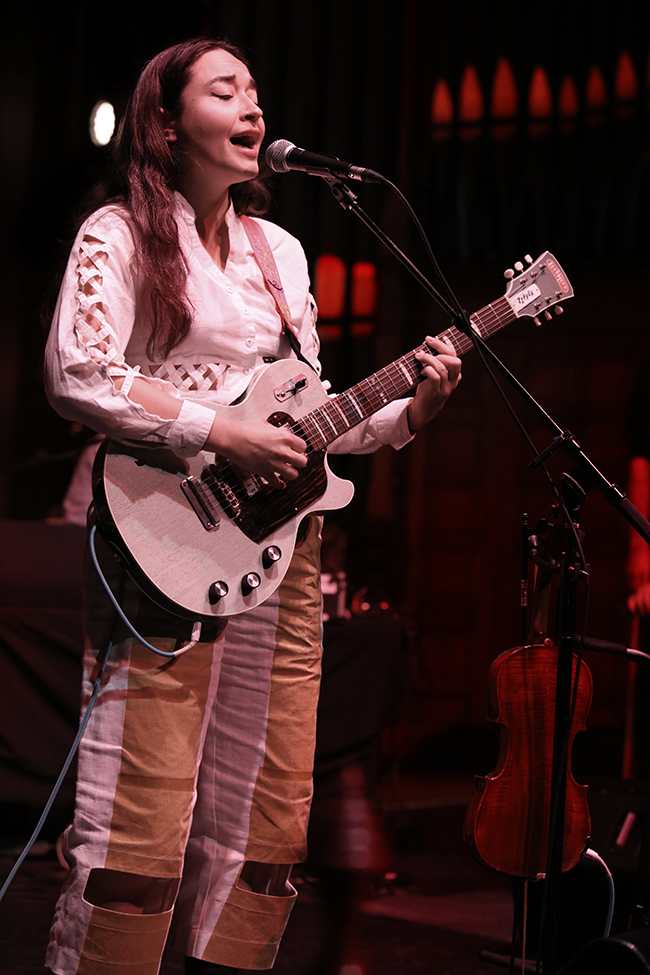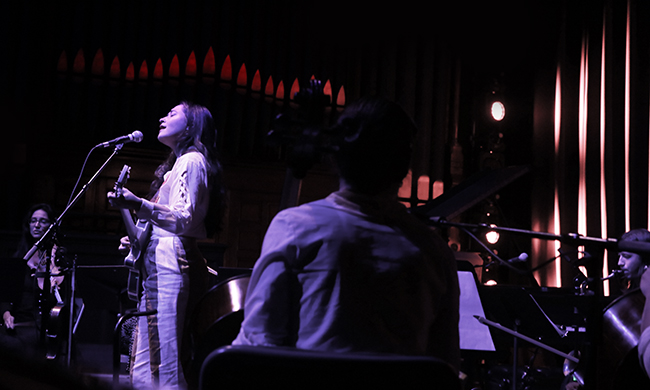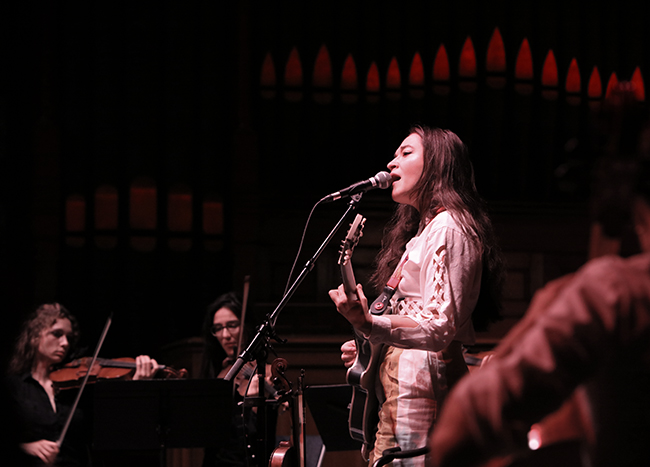 Stewart is no stranger to the Chicago music scene and is also part of the band Finom. She's a substantial part of the independent music community here in Chicago and a very talented one indeed. Though it was wondrous to hear the lush swells of violins and cellos, the saxophones, keyboardist, and upright bassist compliment her songs, it was also quite lovely to hear her alternate between playing guitar, violin, and piano. It should be noted that each instrument in the orchestra also appeared perfectly balanced to swell the sum of its parts vs. overtake any one melody line and that left the audience with quite a harmonious sense of the tracks. "Golden" and "Maya, Please" were especially magical!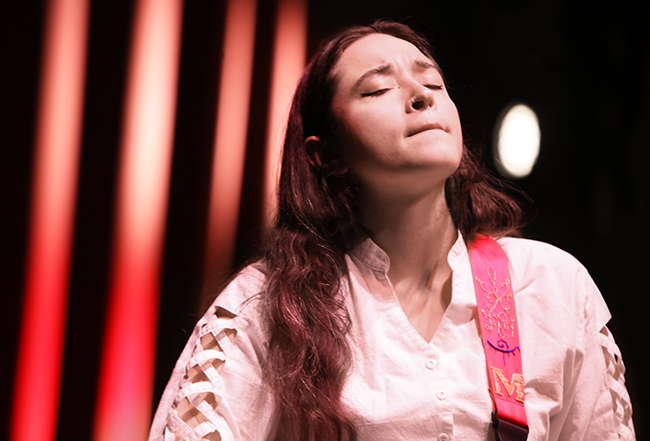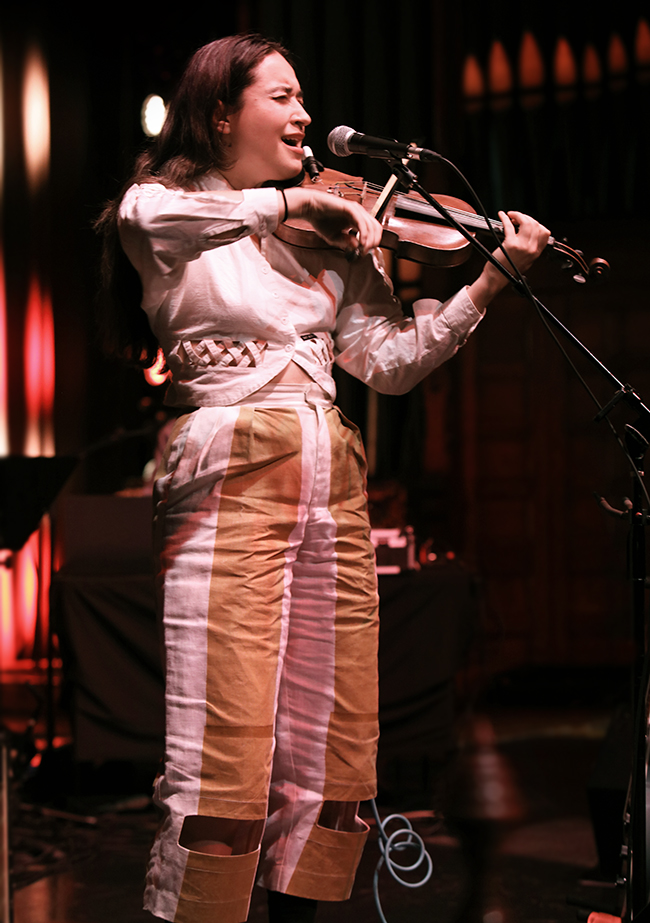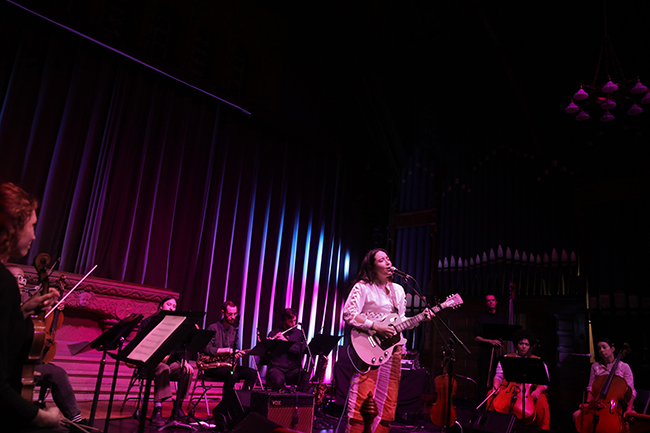 Stewart's voice is also powerful and carries a really soulful and elevated range all with a lasting sense of sincerity and depth. One really has the clear impression she is singing with all her might and means every word genuinely. She also had some unexpected surprises for the audience with a cover of Kate Bush's "Moving" (which she performed solo) and Kraftwerk's "Neon Lights" (with the orchestra) both in a way that breathed new life into the originals with her own take, revitalizing them and making Stewart's fans appreciate her wide reaching musical influences and vision.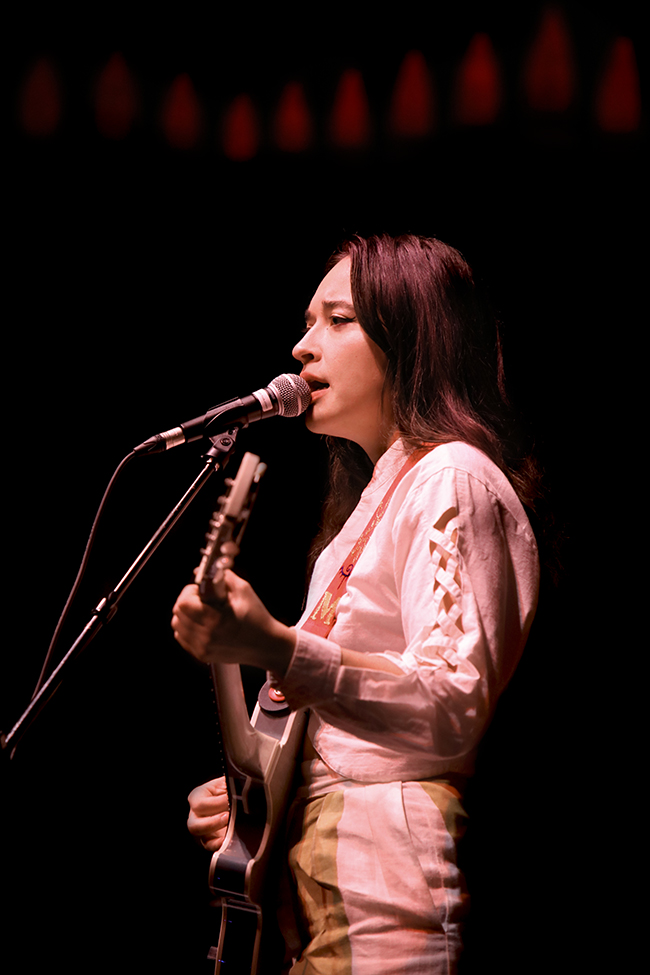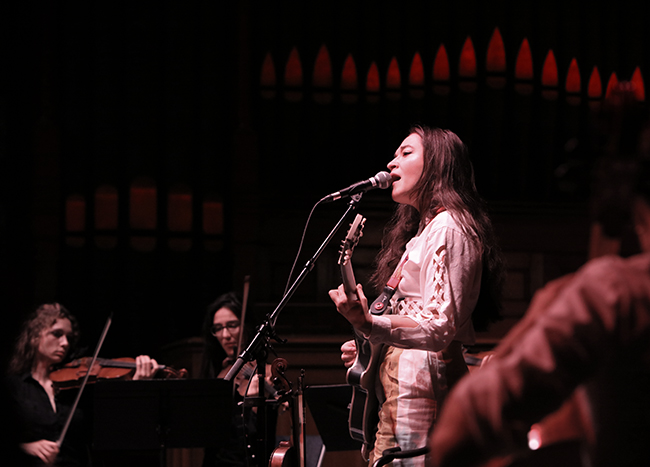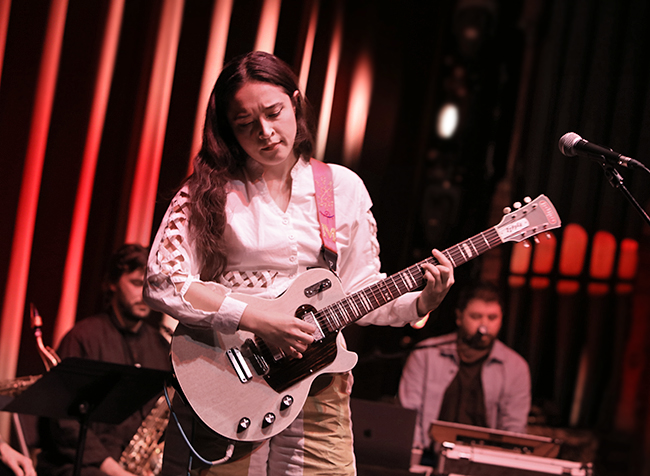 Overall, Stewart's hour long set went by quite quickly but was definitely a memorable one to be treasured by her fans. Though Epiphany is not a typical rock club or music venue, it seemed perfectly fitting for the community who enjoyed sharing the type of shared spiritual experience occurring when any group of people come together to experience something which unites them as people.