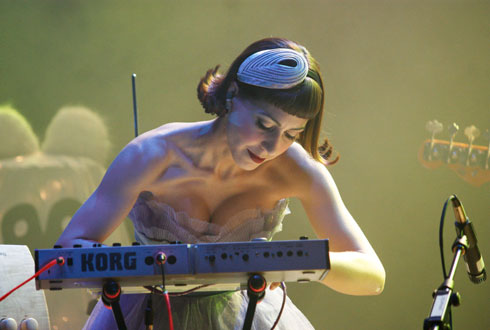 24 November 2010
Unfortunately, opening night seemed to leave the organizers of Moogfest a bit unprepared to manage the festival on the grounds, leaving the sometimes overzealous security to run the show. Last-minute photo changes, and some photographers having their gear confiscated as perceived "punishment" (their phrase) just left a bad taste in my mouth. On top of which, many of the acts were mixed too loud, and Devo's last-minute cancellation (which most people had not heard about) ratcheted up my overall feeling of "Can I go home now?"
That being said, there were some bright spots. While I never did spot a Moog onstage with Big Boi, his set had everybody moving around, and having a good time. The Octopus Project's set culminated in a special appearance by Mark Mothersbaugh and Gerald Casale of Devo, who performed "Girl U Want" and "Beautiful World" with the Project, in place of Devo's planned performance. MGMT were, sadly, underwhelming, but it was good to finally see them live. There was a festive feel to many in the crowd, with many concertgoers in Halloween costumes.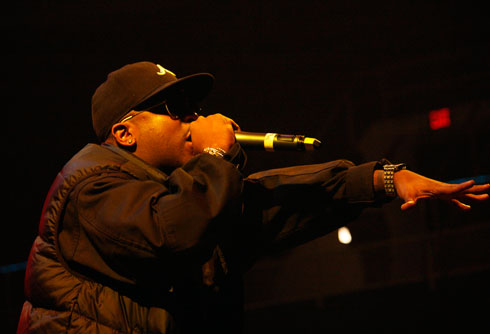 Big Boi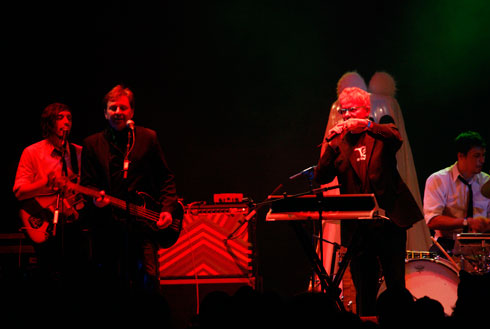 Mark Mothersbaugh and Gerald Casale of Devo with The Octopus Project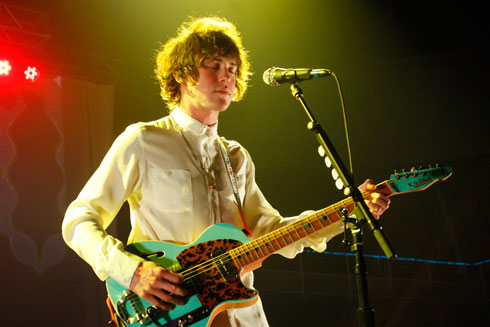 MGMT
For me, the highlight of the evening was a late set by Van Dyke Parks. Backed by members of Clare and the Reasons (who also performed a nice set on their own), Van Dyke seemed to be having a lot of fun as he went through songs from his entire set, including a performance of the Beach Boys' "Heroes And Villians." Van Dyke also talked about his history about Moog, mentioning that he was one of four people in Los Angeles to own a Moog synthesizer in 1967. Deciding to leave the festival on a high note, I left the festival after Van Dyke's set, and didn't return the rest of the weekend. I did hear good things about the rest of the festival, with sets by Jonsi, Massive Attack and Bernie Worrell being singled out for praise.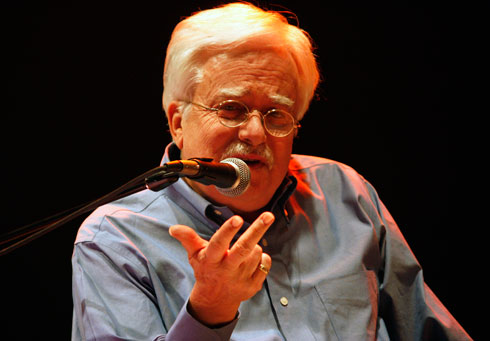 Van Dyke Parks