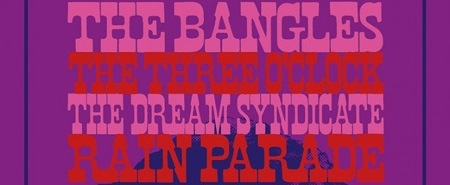 18 February 2014
The Bangles, The Three O'Clock, Dream Syndicate and Rain Parade were among the best-known practitioners during the West Coast's psychedelic folk-punk-pop-rock scene in the early '80s. Winkingly dubbed the "Paisley Underground" by the Three O'Clock's Michael Quercio, the relatively short-lived scene burned bright and fast. The four bands reunited in December for a show benefitting Education Through Music – Los Angeles. Chicago-based rock photographer Philamonjaro was at L.A.'s Henry Fonda Theatre to document the evening in this photo essay. - Jeff Elbel
Phil reports: This was one of two exclusive reunion nights during which four bands celebrated the 30th anniversary of a unique LA sound once labeled "The Paisley Underground." Located in their original Hollywood stomping grounds, The Henry Fonda Theater was host to a crowd of core fans energized to again experience the raw power of their heroes.
Adding purpose to the evening, the concert was a benefit event for Education Through Music-Los Angeles. The non-profit organization promotes and provides music in disadvantaged schools as part of the core curriculum, in order to enhance students' academic achievement and overall development. The organization partners with low-income elementary and middle schools that lack the resources for a school-wide music program.
The musical drive was powerful and sustained during this three-plus hour event. At the end, all four bands shared a couple of encores. Influential KROQ DJ Rodney Bingenheimer made a guest appearance. The friendly and enthusiastic audience savored the music.
Rain Parade: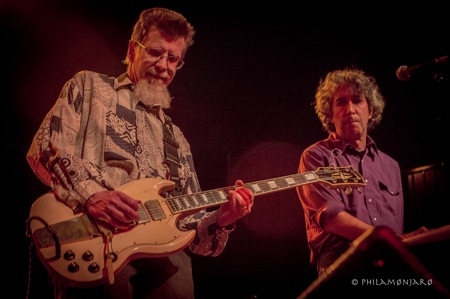 (L-R): John Thoman, Mark Hanley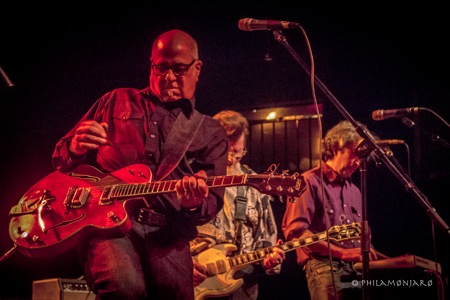 (L-R): Matt Piucci, John Thoman, Mark Hanley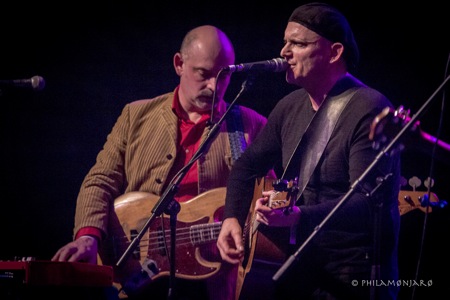 (L-R): Alec Palao, Steven Roback
Dream Syndicate: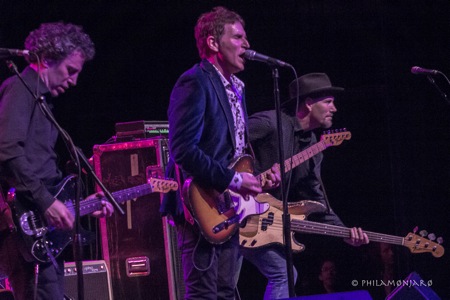 (L-R): Jason Victor, Steve Wynn, Mark Walton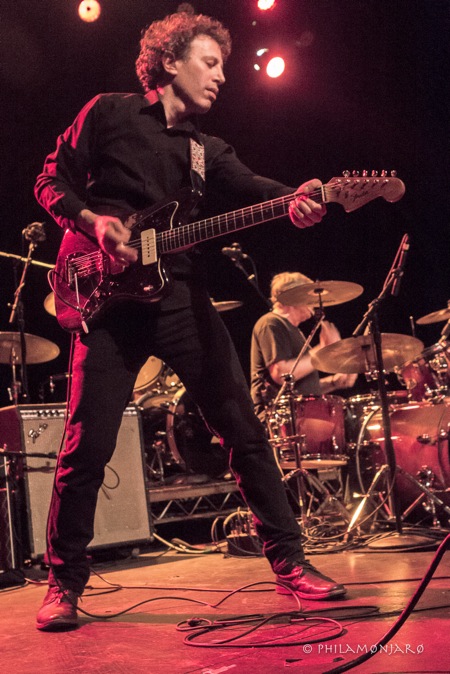 Jason Victor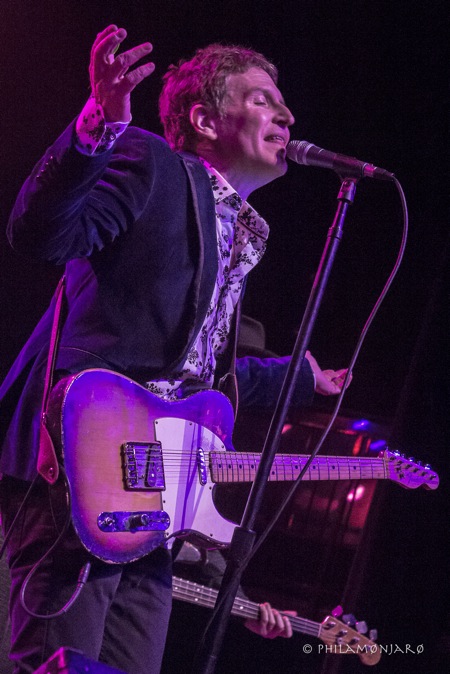 Steve Wynn
The Three O'Clock: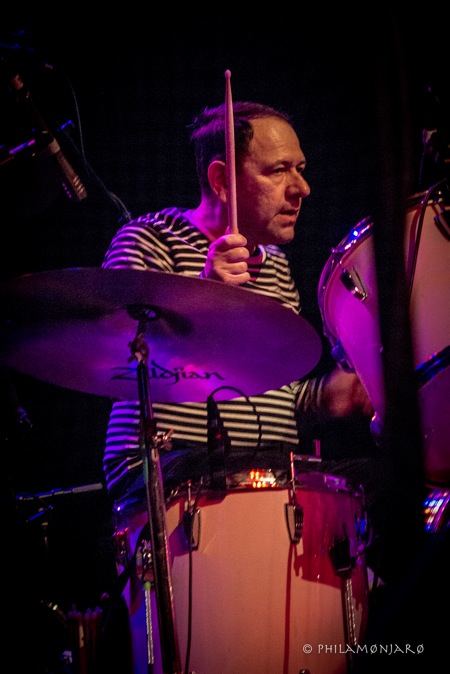 Danny Benair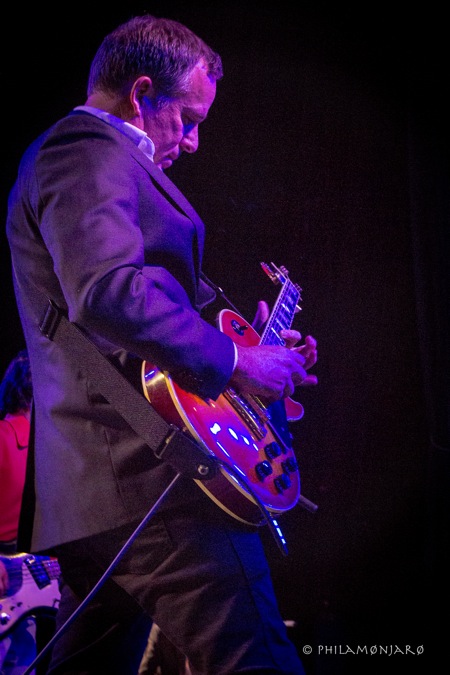 Louis Gutierrez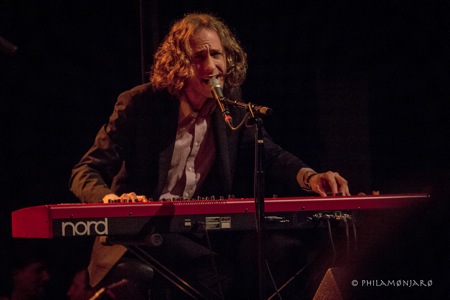 Adam Merrin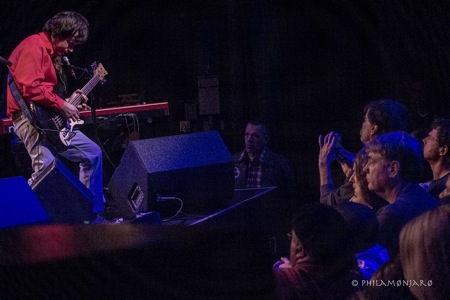 Michael Quercio
The Bangles: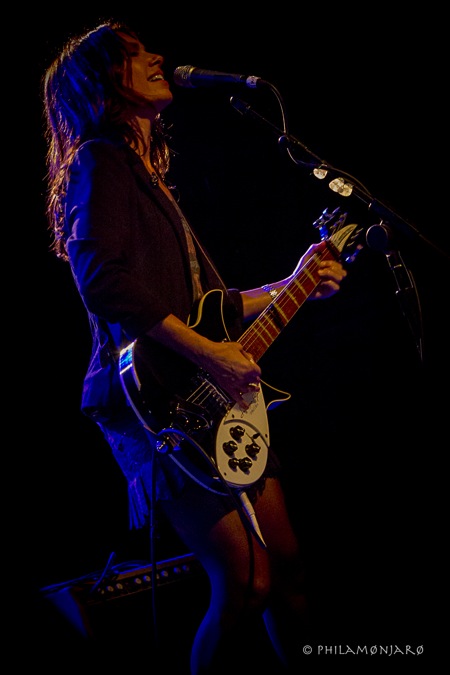 Susanna Hoffs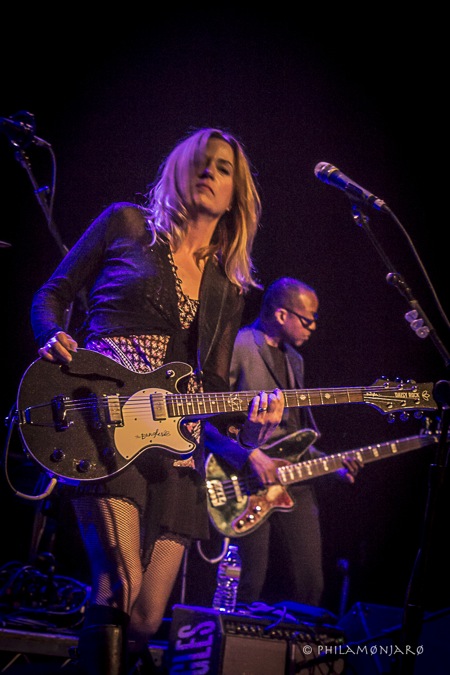 Vicki Peterson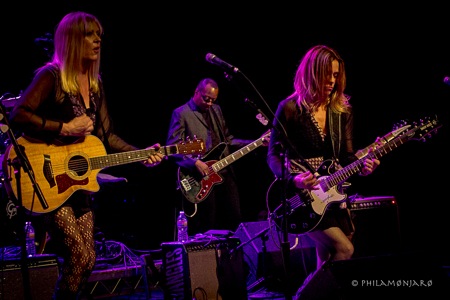 (L-R): Debbi Peterson, Derrick Anderson, Vicki Peterson
Encore: Emcee Kate Flannery (not pictured) and KROQ DJ Rodney Bingenheimer joined the combined bands for an encore of The Byrds' "Feel a Whole Lot Better."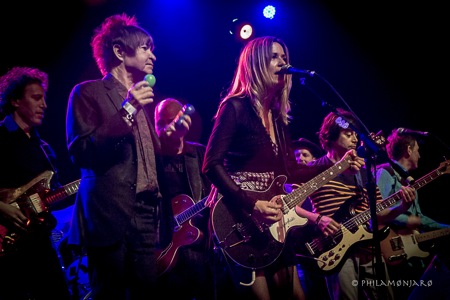 (L-R): Jason Victor, Rodney Bingenheimer, Vicki Peterson, etc.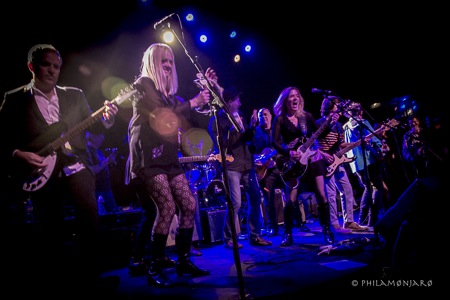 Louis Gutierrez, Debbi Peterson, Mark Walton, Vicki Peterson, Michael Quercio, etc.
Emcee Kate Flannery: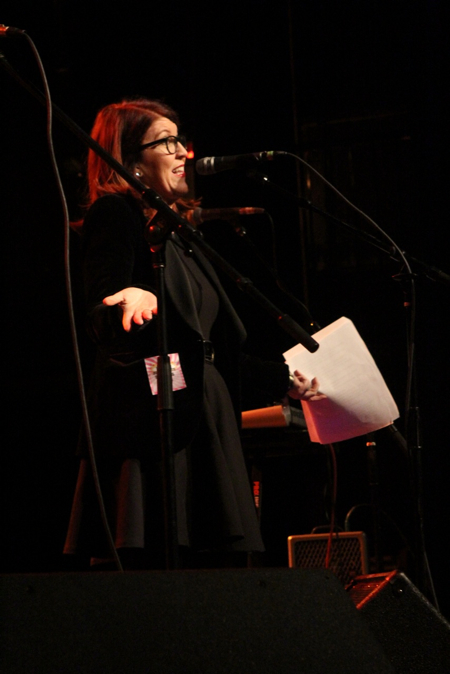 Los Angeles event poster: