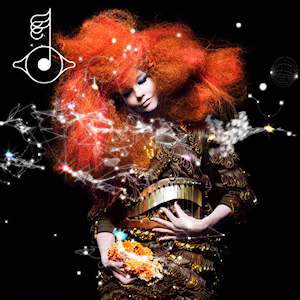 20 July 2013
Bjork is a many splendored entity. She is a valiantly strong female artist and performer but, at the same time, she is almost supernatural. It's a challenge to believe someone so flawless could really be human. It's as if Iceland were its own strange and wonderful planet and you become clearly aware of the difference between Bjork and many other talented musicians as soon as she opens her mouth to sing. There were no photographs allowed at her headlining performance but she didn't disappoint fans overall with her strong stage presence between the spiky ball around her head, the Tesla coil above her, the many visuals behind her, and the flock of exuberant Icelandic girls who danced with abandon.
From the minute she walked on to the stage, this reviewer actually started having heart palpitations as the bass was so loud it seemed to shake the very Earth. Also, the sense of anticipation in the air was so thick one could cut it like a delicious chocolate cake and eat it like a shared secret. Bjork was, in short, awe inspiring. It was such a pity her set was cut a few minutes short by the severe weather alert but she still managed to impress her adoring fans with songs spanning well over a decade. With a certain care and grace, she walked the line between powerful and delicate with highlights such as Crystaline, Hidden Place, Hunter, and Army of Me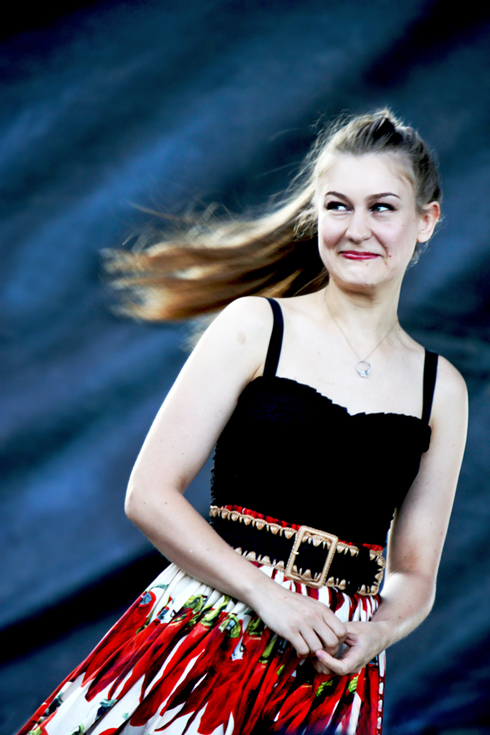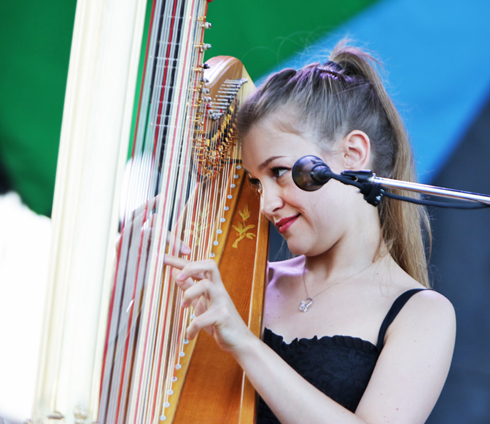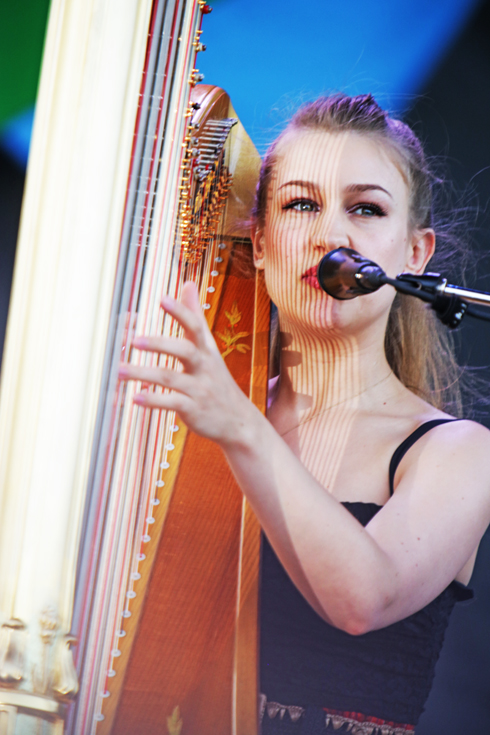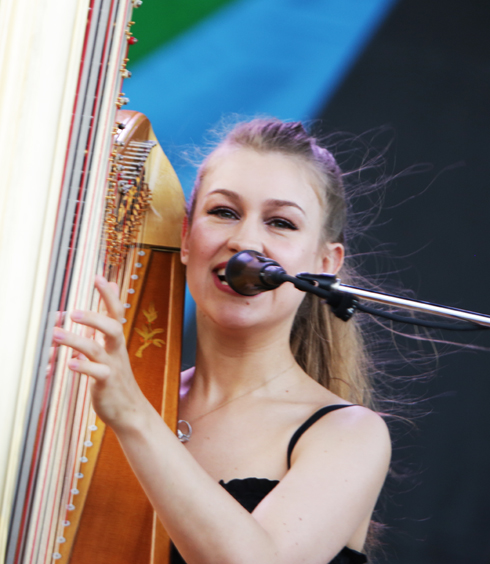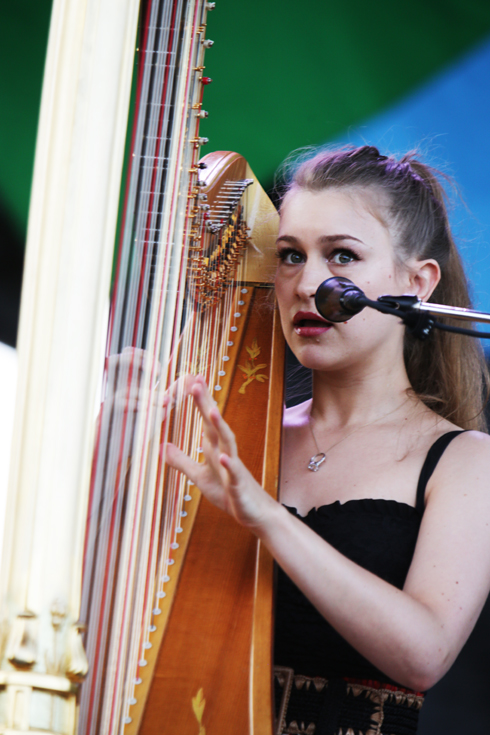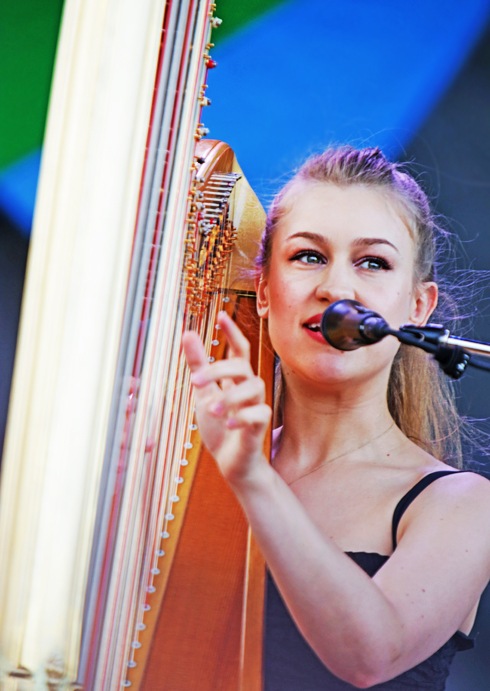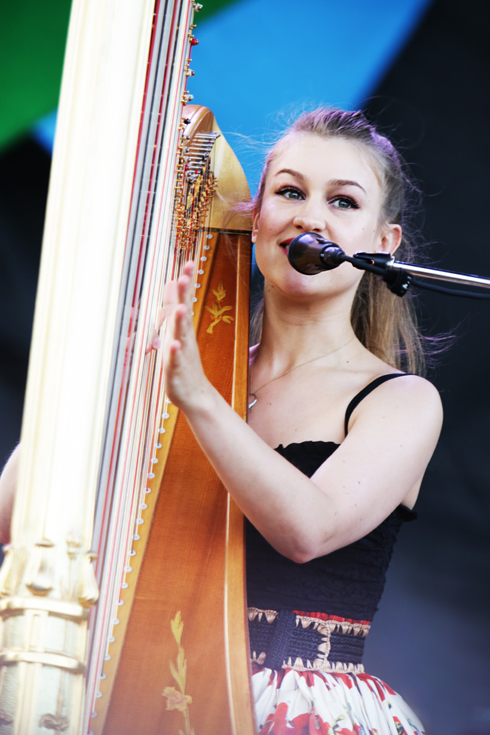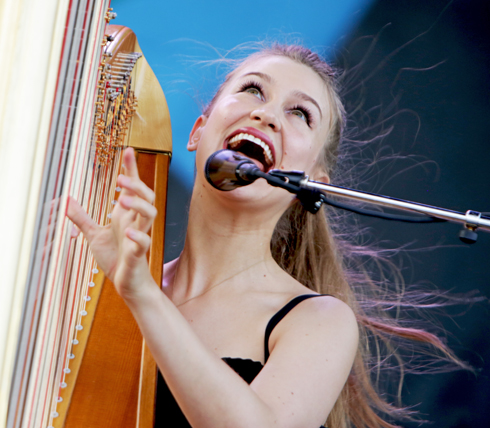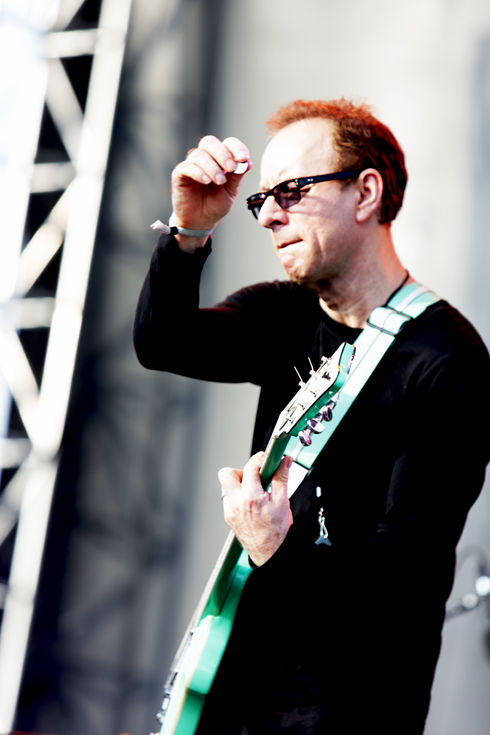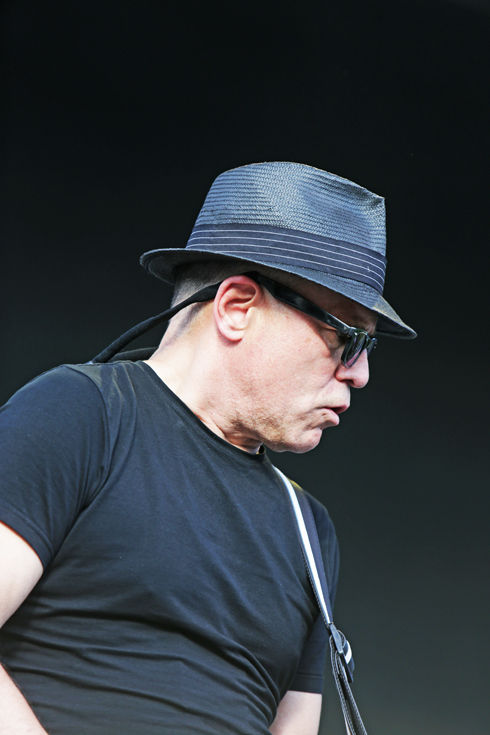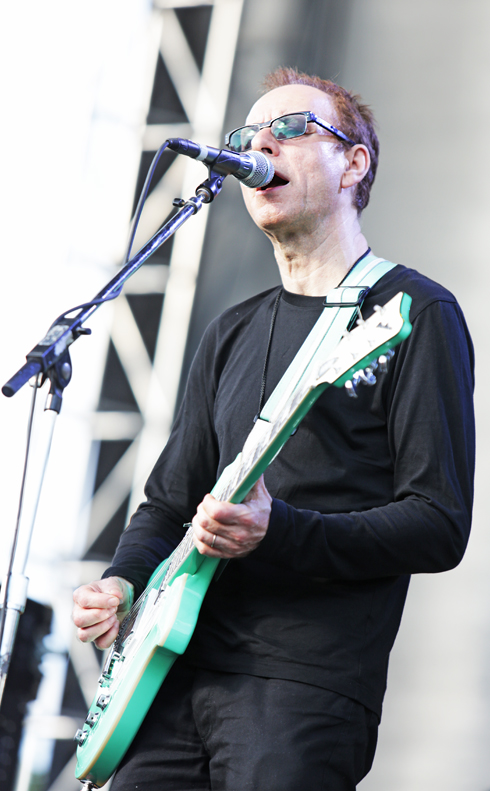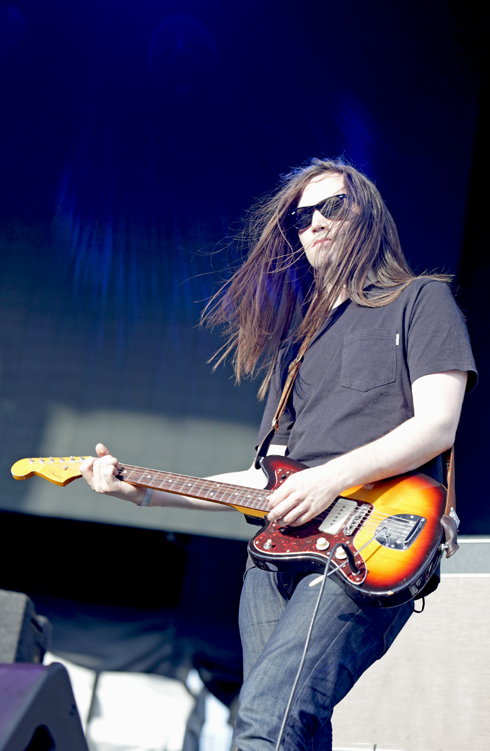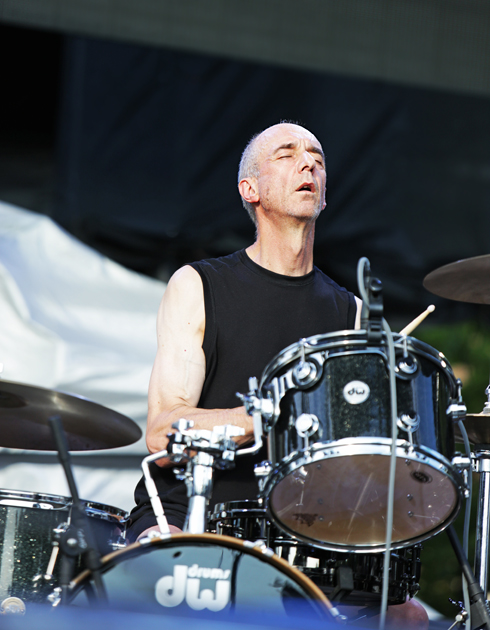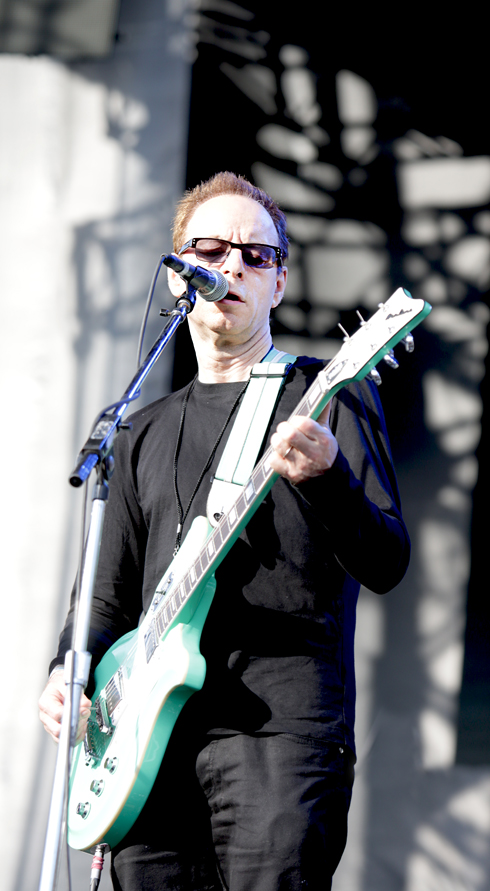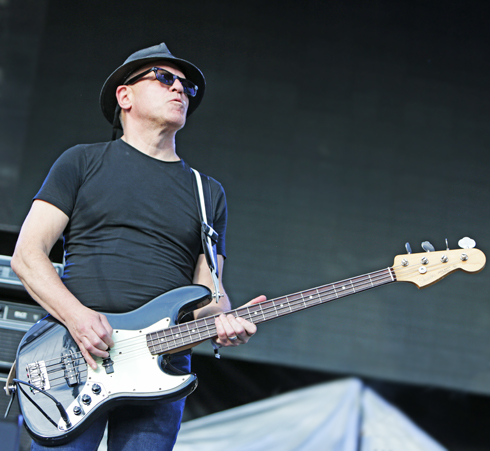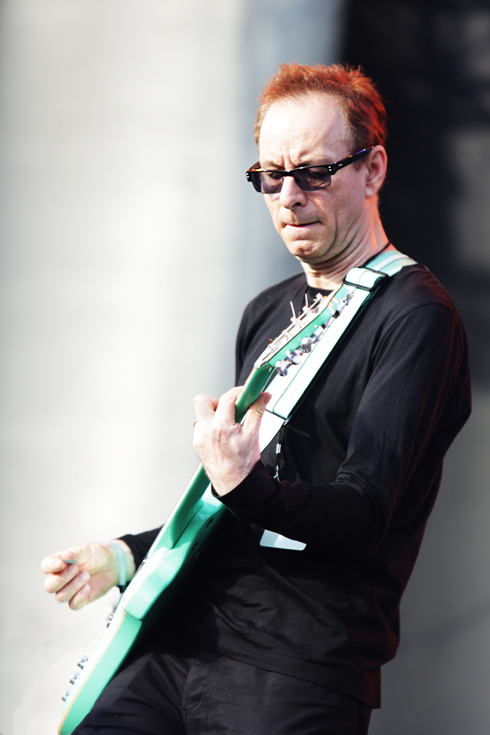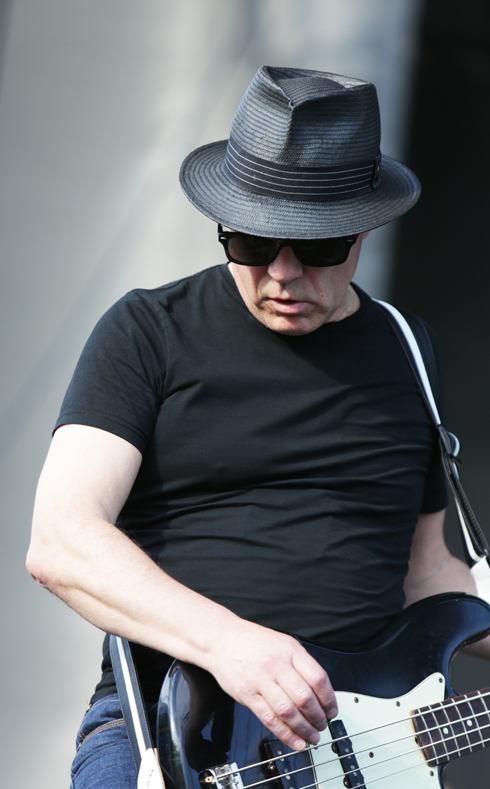 This reviewer has only seen Wire one time before in the past when they insisted on playing new material only from their 2003 record Send. This set featured a wider range of songs but, at the same time, the band's stage presence was lacking until at least midway into their set. Aside from newer member, guitarist Matthew Simms, the British rock stalwarts looked almost bored with lead singer and guitarist Colin Newman using a telemprompter, which seems like cheating when most of their songs are relatively short. The band didn't disappoint fully as they appeared quite energetic by the end of their time on stage but it still took much longer for them to warm up to their own songs than one would expect from such legends. In the end, there's a certain joyful nostalgia to see a band you've loved and listened to for so long but sadly this reviewer's expectations were much higher than reality.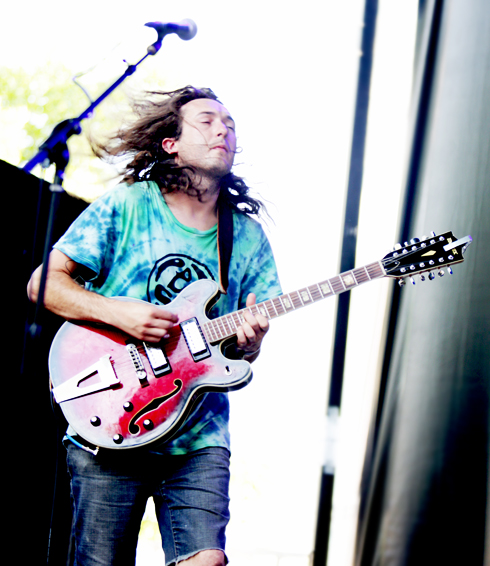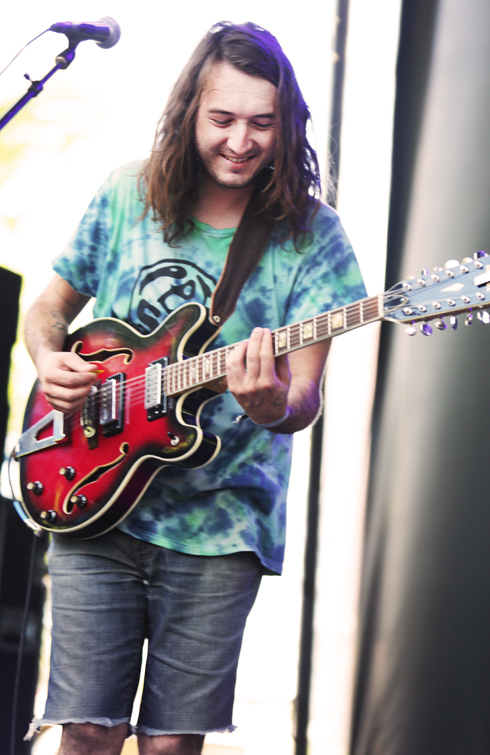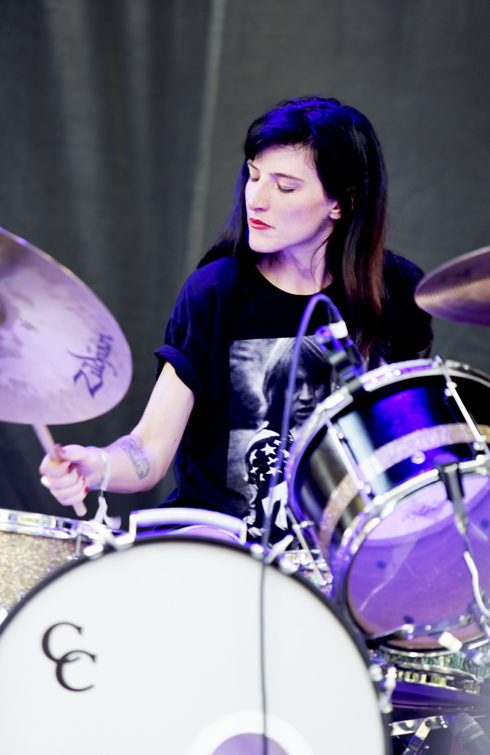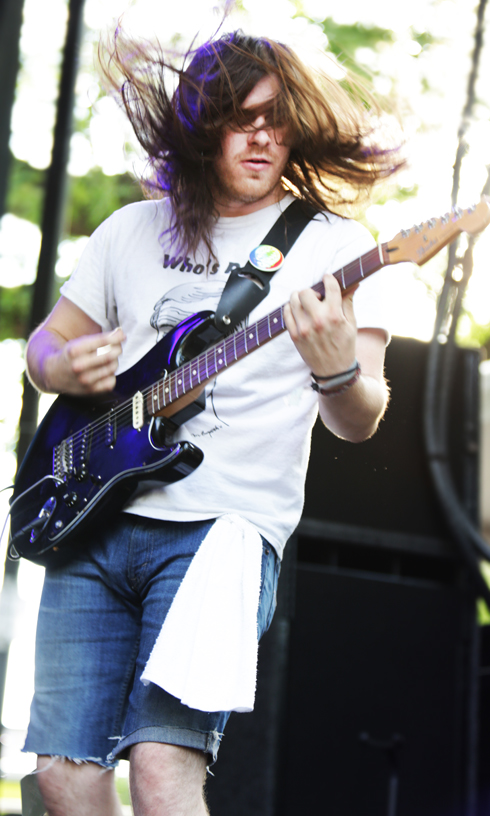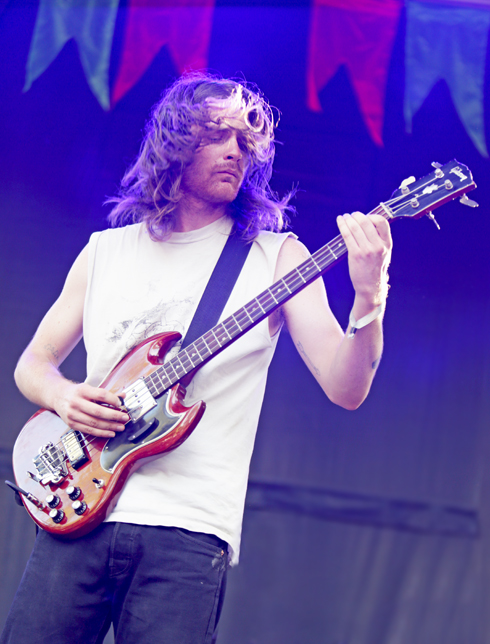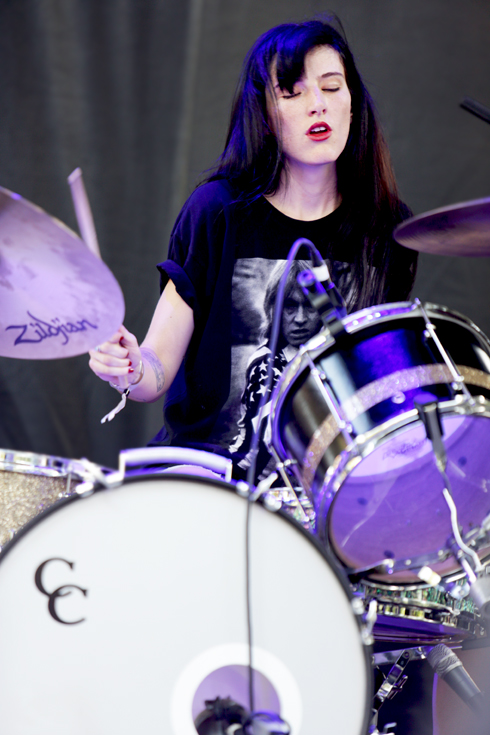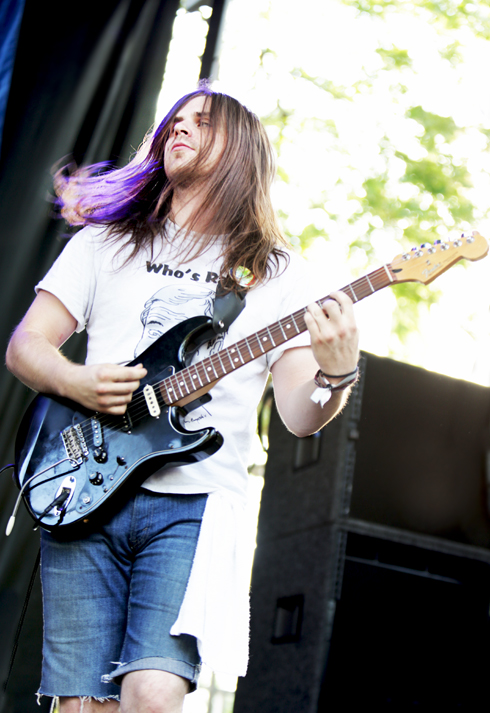 This reviewer was only able to stay for one song of Mikal Cronin's set in order to get photos of Wire. However, suffice it to say that Cronin's MC II is a favorite album of this reviewer for the 2013 year and that his sets only seem to get tighter as time goes on while Cronin becomes increasingly comfortable performing his solo stuff. After seeing him play a great set as part of Ty Segall last year, it was wonderful to see him getting some great recognition on his own too, even if it was just for one song that this reviewer could stay for.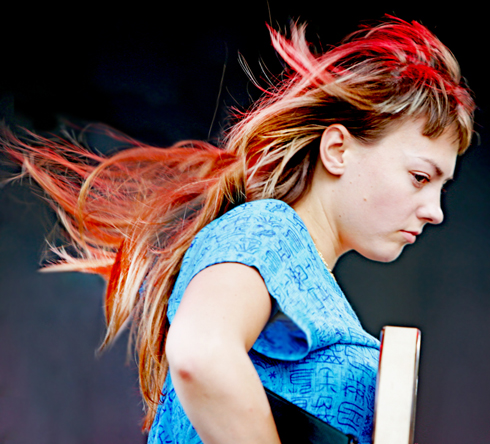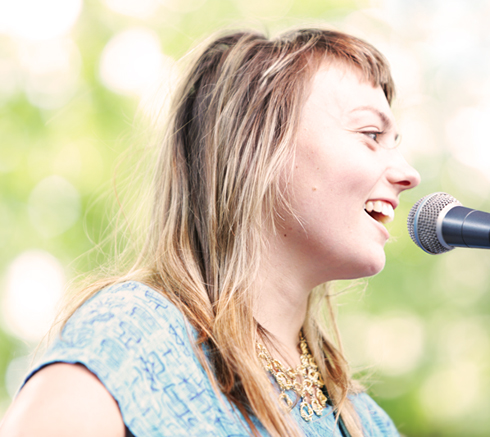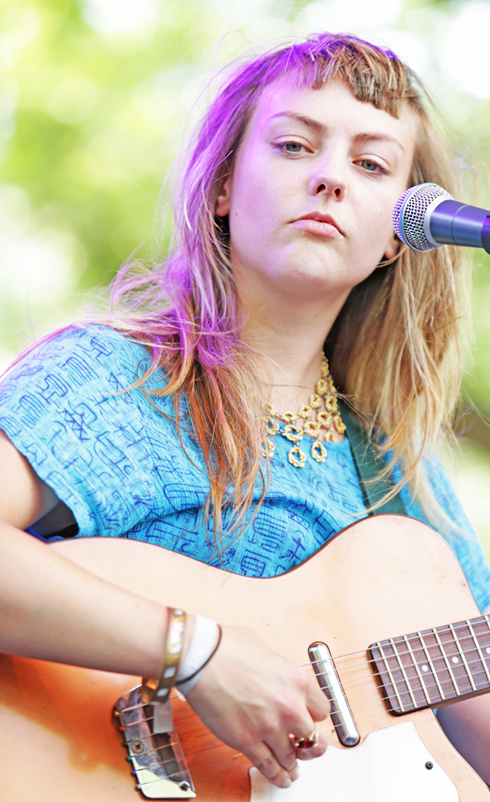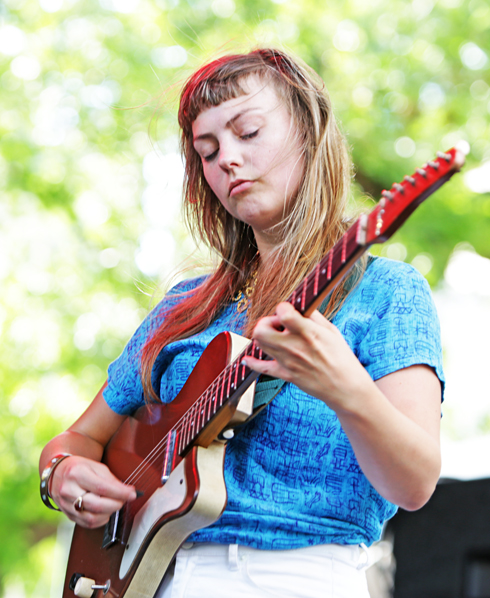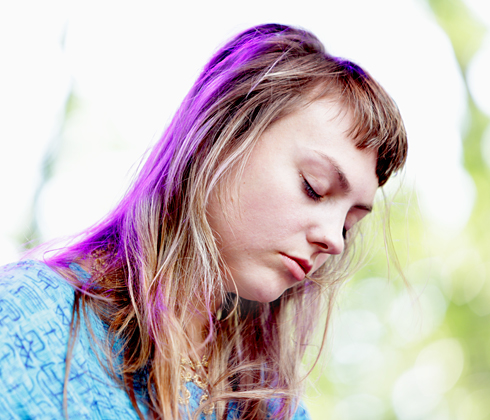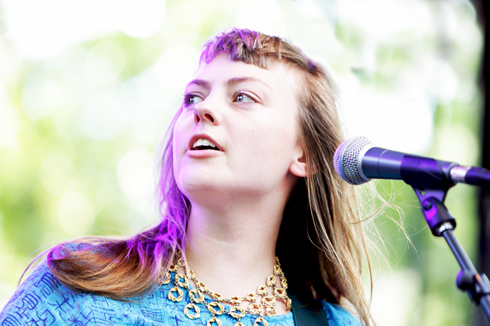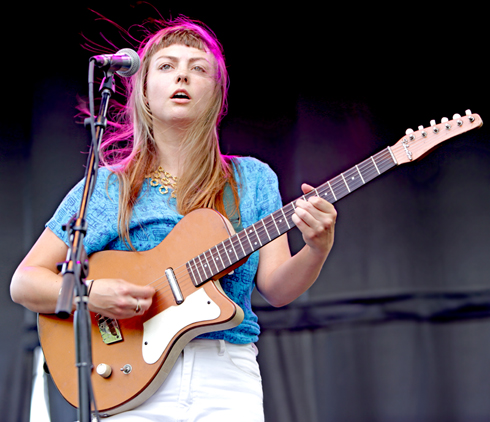 A quiet hushed sense hovered around Angel Olsen for much of her set, which felt like a relief after the brutality of Trash Talk who had just finished playing on the same stage. That isn't to say that Angel isn't passionate. She's very convincing and heartfelt and sounded great with a bassist and drummer to accompany her guitar playing and vocals. Angel often has these looks when she plays as if she's looking across a world meant just for her that no one else can see and as her vocals floated over our heads there grew a sense of urgency at times to hold onto an unfortunately too temporal moment. She sang about feeling lonesome and sleeping alone and we all instantly wanted to comfort her. She also shared a few pleasant smiles with the audience even though her stage banter was limited, which helped her concentrate on singing more of her compelling songs. We believed her when she sang "I want to be the one who knows the best way." It's about time to see things just as they are and the truth is Angel Olsen is one of the best talents Chicago has and we should treasure her deeply. She's someone who hears what we need. Surely, the time will come for everyone to know.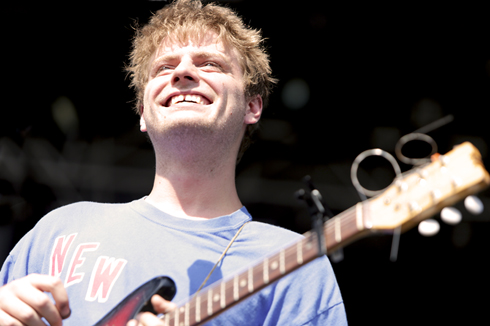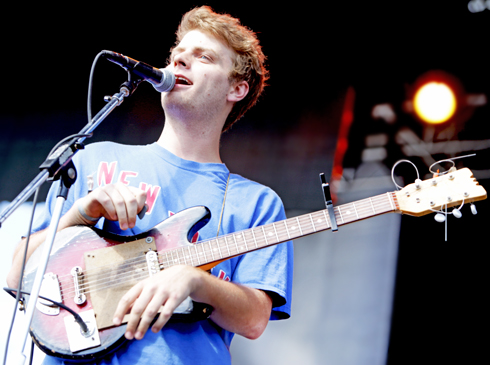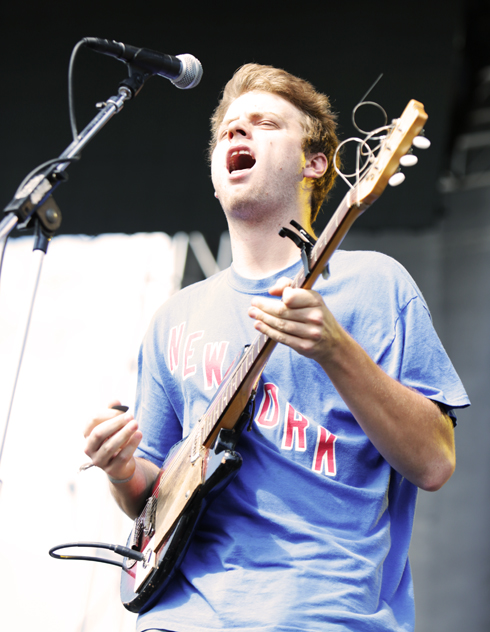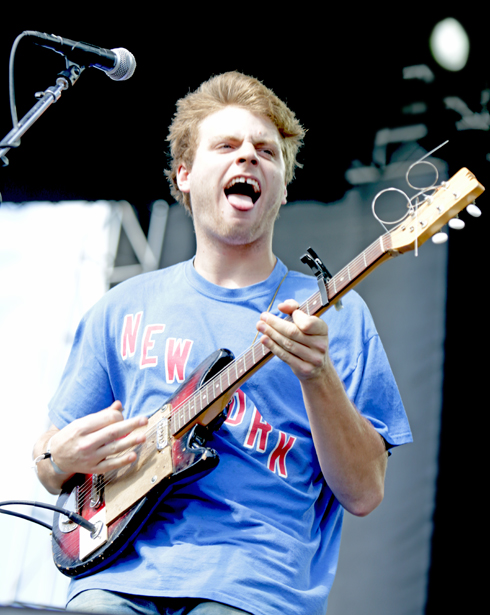 Mac DeMarco was lackadaisical and fun but at times too sloppy and seemed more interested in fooling around and having a good time, as if the audience were all his good friends and it was a super large hang out summertime party. As a positive, his three piece backing band also had a great deal of energy. It was quite silly and at times enjoyable just to see him bouncing around with his tongue hanging out of his mouth quite prominently throughout most of the set but it was difficult to take his music seriously.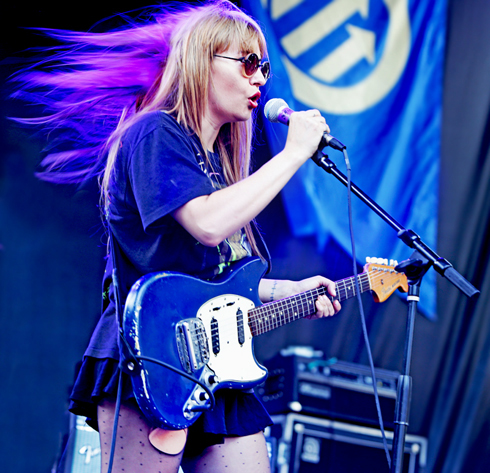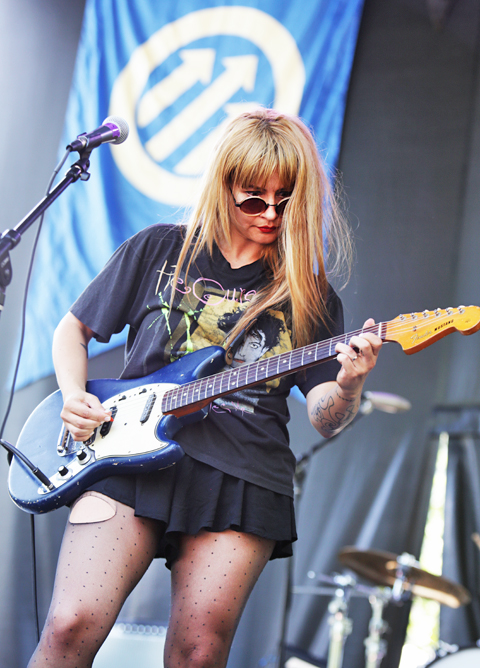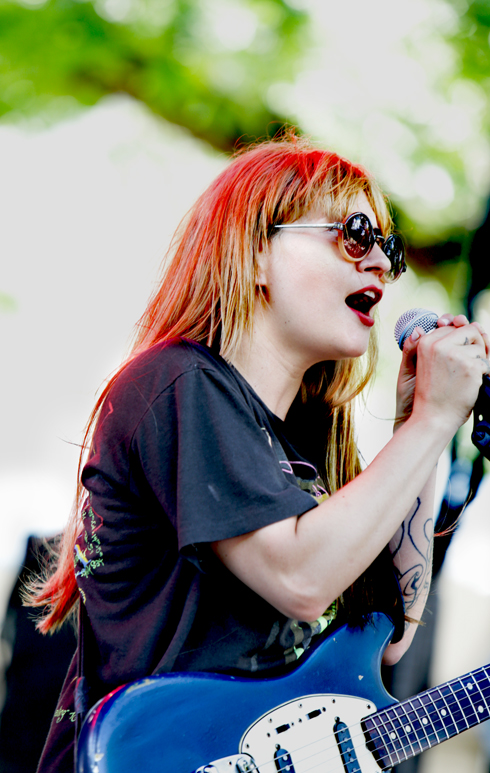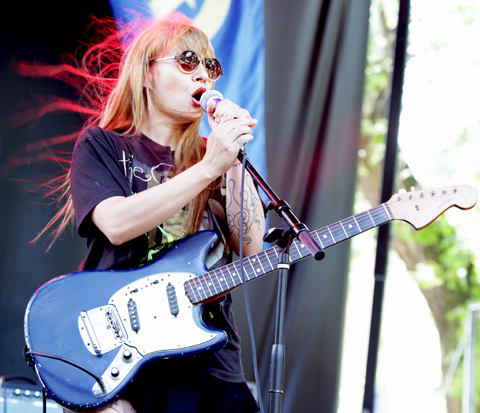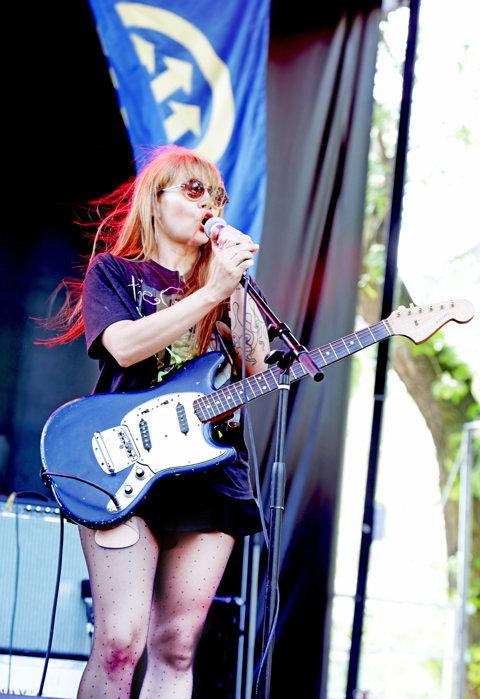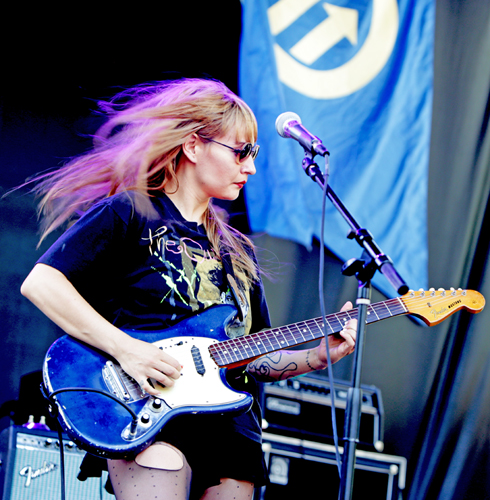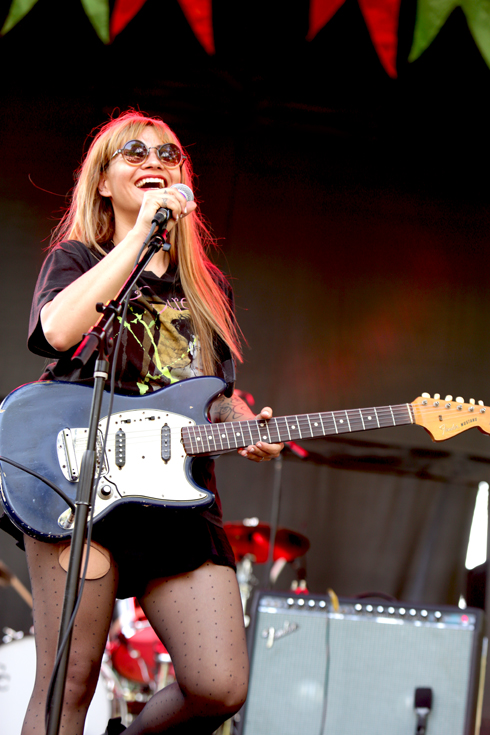 Frankie Rose began her set by asking if it was a good idea to go swimming in Lake Michigan and when she received a "no" from the audience, she answered "Good. I'm going to do it then." Rich with her sense of humor, her set was also tight with a second guitarist and female vocalist, drummer, and bassist to accompany her own vocals and guitar playing. While Frankie Rose mainly featured songs from her most recent album, Interstellar, she did feature a couple of songs from an upcoming release, which she seems wholly excited about. At times the harmonies were downright ghostly but in a way that made the listener all the more attentive and Rose seemed to pull off her melodies easily and own them as her own creations. Though she started her set out punchy, she ended with layers of intense but beautiful cascading sound, announced she loved us, and that she was going to drink all the beer. It was great to start the day seeing someone who put everyone in such a great mood.