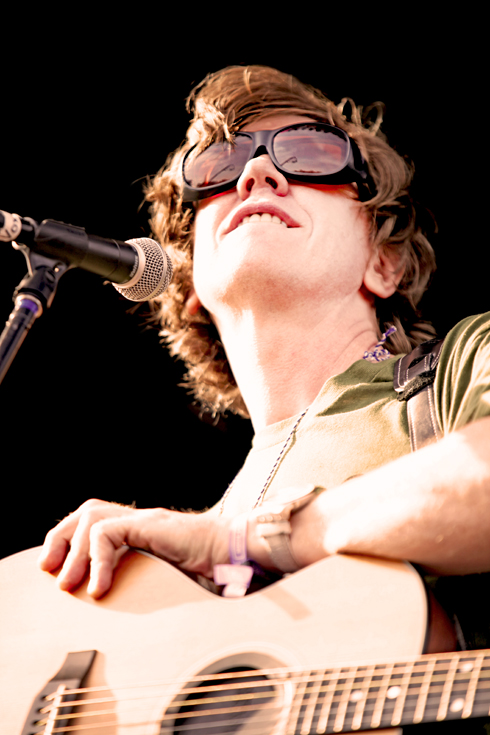 16 July 2011
Day One at Pitchfork provided a rather eclectic lineup, offering a little something for everyone, including legends like Thurston Moore and Guided by Voices and relative newcomers like Tune-Yards and Ema. It was marvelous to witness both the creativity in the more experienced bands as well as the inventiveness of those newer to the scene. Much like the varied ages of the bands on stage, fans of all ages gathered to enjoy their favorite bands as well as be exposed to new music.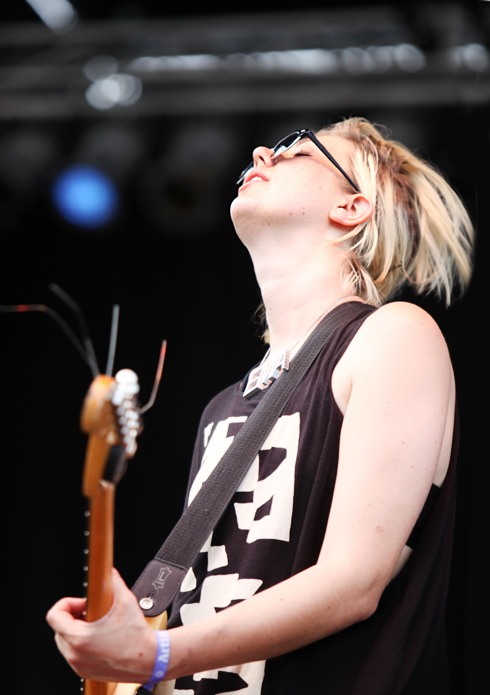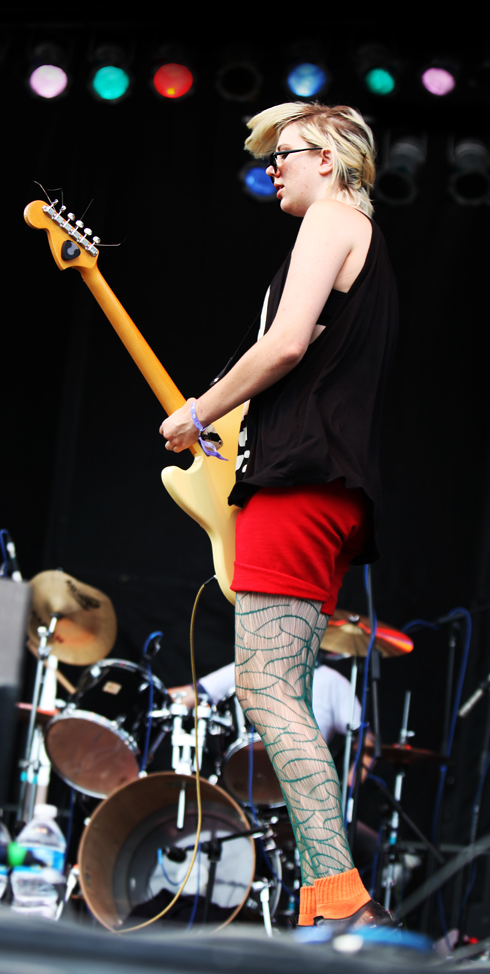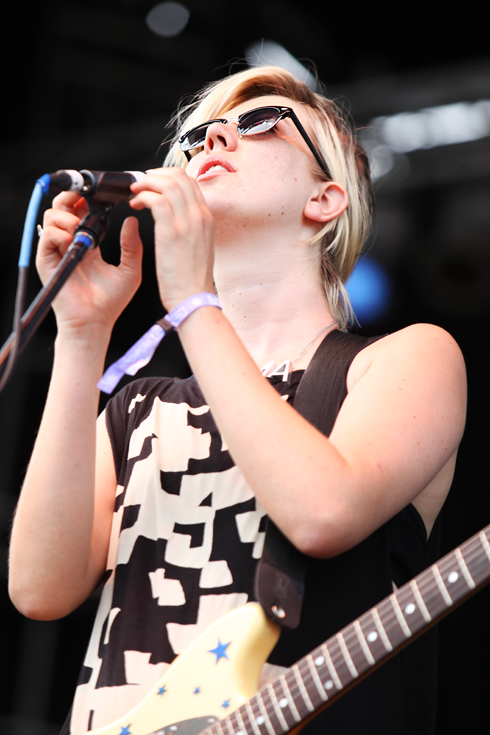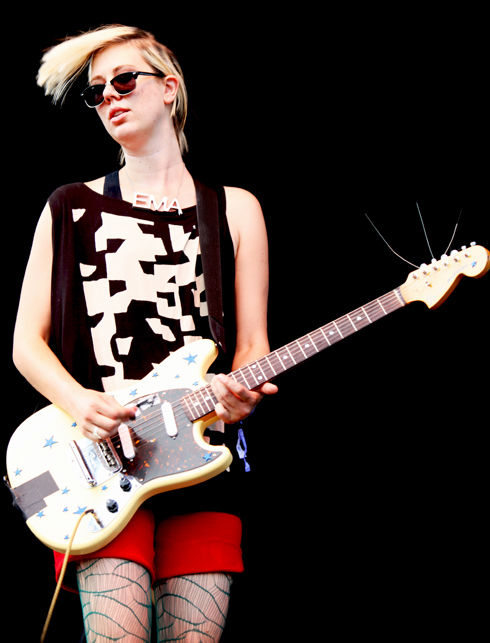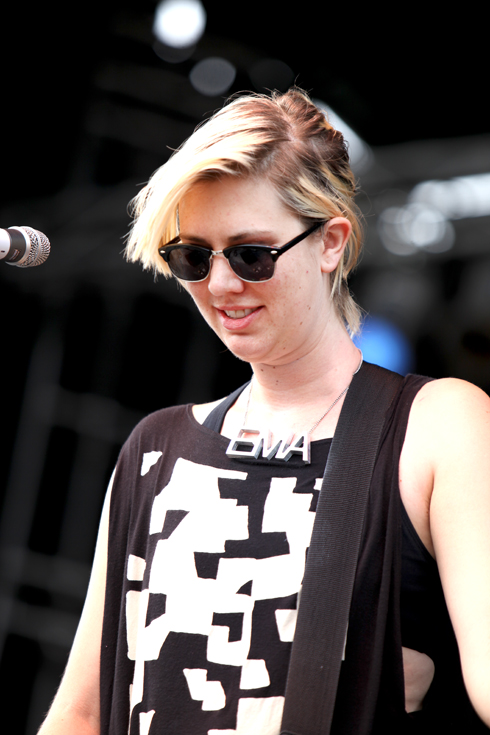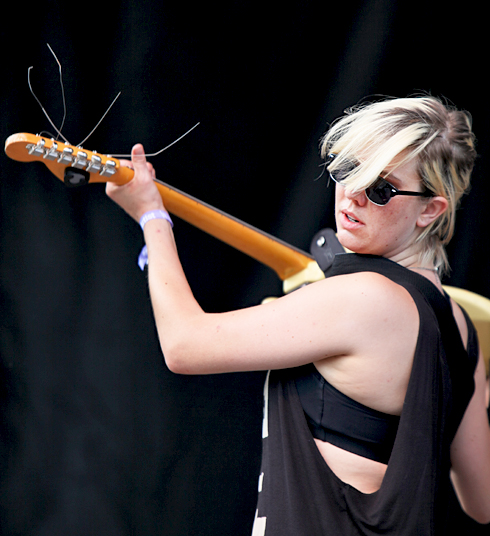 Kicking off the festival, Ema (full name Erika M. Anderson) jokingly asked the already substantial audience to pray for her that she didn't slip and fall but she seemed to have no problem flailing about without injury while she played guitar and sang. Her sound was a little unusual for a couple of different reasons. Her backing band consists of three members who do backup vocals, backup guitar, and backup violin (sometimes with two violins playing simultaneously) as well as drums. Missing from the set was any bass, in other words. However, Ema still managed to pack a punch both with the girth of her voice which came off as spooky but simultaneously hefty. In addition, the pounding of the drums really helped intensity things. The majority of the songs were grounded in a slightly more experimental rock sound and began slower with a concentration on setting the mood first. These same tracks progressed with heavier hitting substance towards the middle and the end. However, they were not without elements of strong melody lines from the violin(s) especially. The almost frenetic sort of energy, both in terms of sound and Ema's stage presence, usually took over and gave the tracks the most weight, however. Ending on a note that was perhaps the most experimental of the set, Ema treated fans to a song that was delivered in spoken word style California that was reminiscent to some of Kim Gordon's work.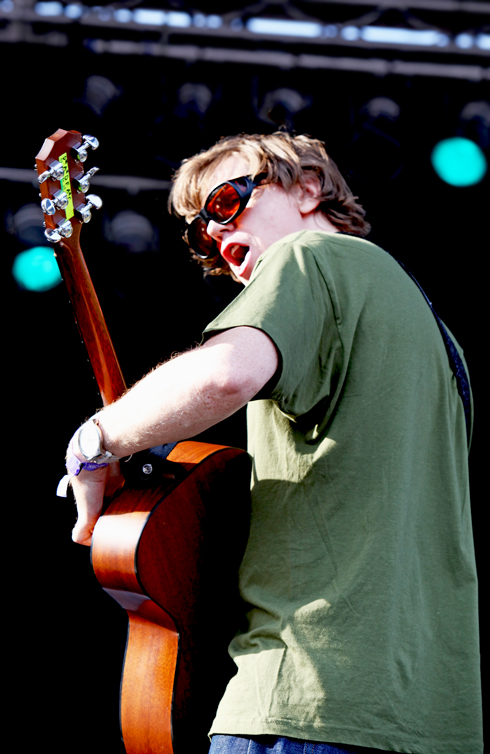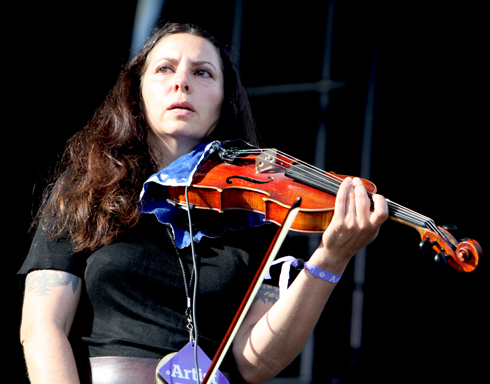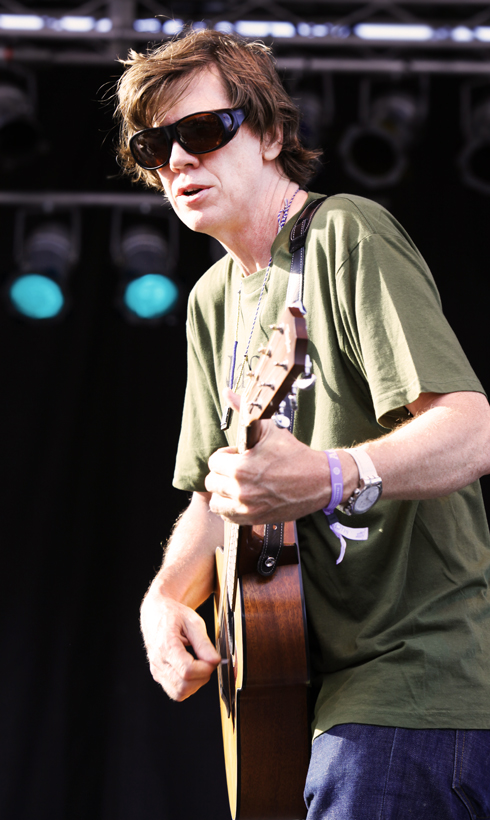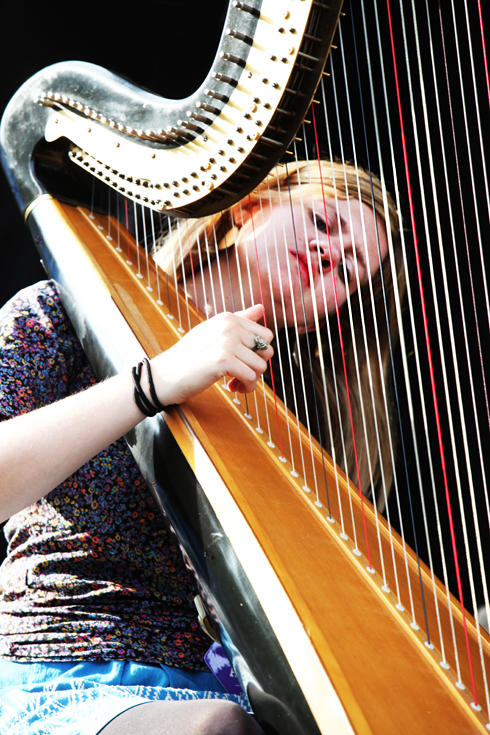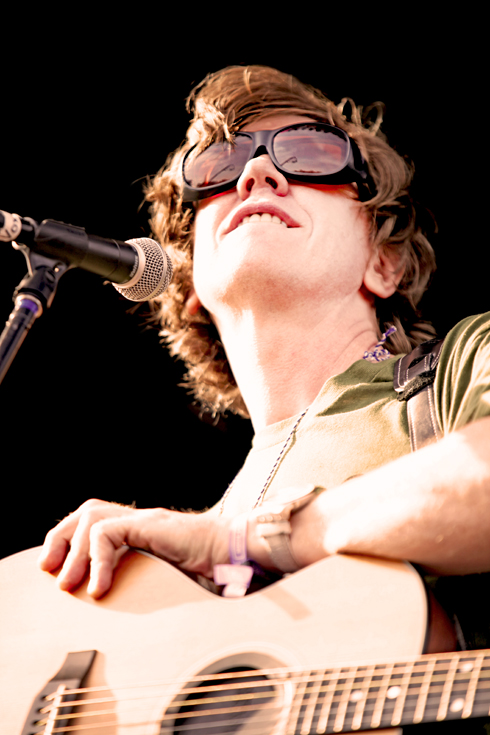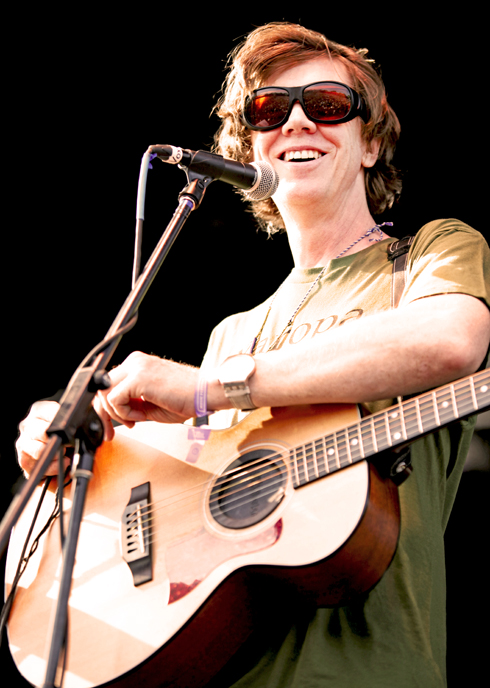 Thurston Moore could be indie rock's darling vampire for how young he looks (he never seems to really age) but, even more importantly, it's admirable how he branches out and continues to be creative, both with his work in Sonic Youth and his solo project. Those expecting more of a rocking set may have been disappointed but there was a sense of grace and rock elegance happening on stage, creating it's own sort of magic that those, especially fans that were close, could really appreciate. Moore quipped that he suspected the audience came to hear songs about carnage and he'd try his best but most of his songs, mainly coming from his newest release Demolished Thoughts, were quite gentle with backup guitar, violin, and harp playing. There was also a drummer to support the foundation or structure of the songs but the drumming was also somewhat subdued to fit the majority of the set. Audience members not familiar with his solo work may have wished he would rock out harder but even for these fans he ended on a rougher note with "Circulation," which is easily the closest track on the album to a Sonic Youth song. The finish became louder and increasingly tumultuous, showing off the perhaps more well known side of certainly a rock god.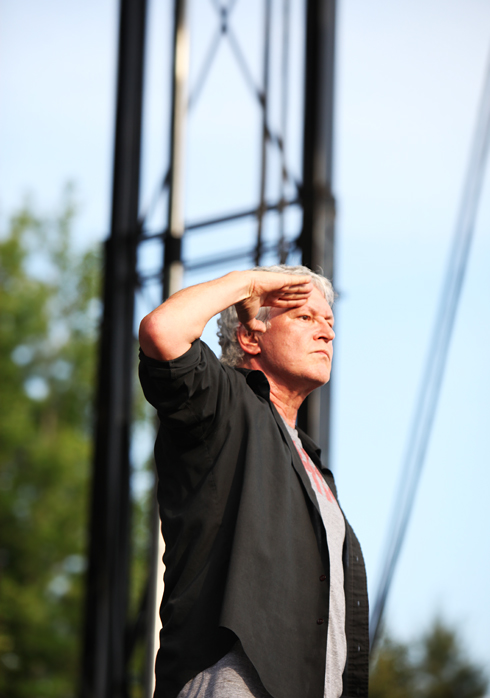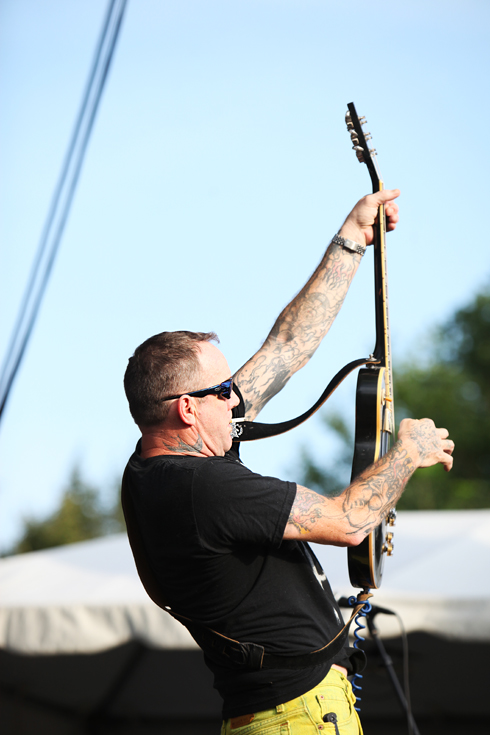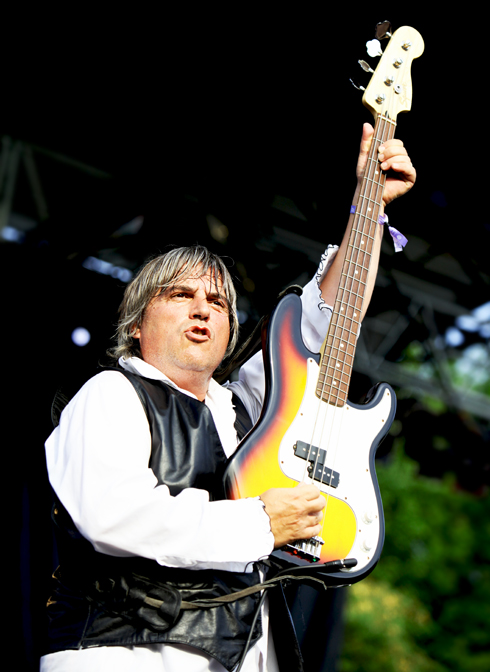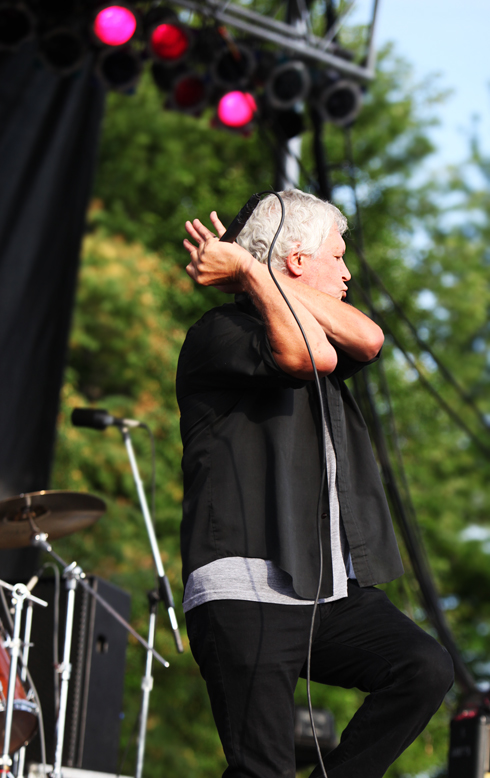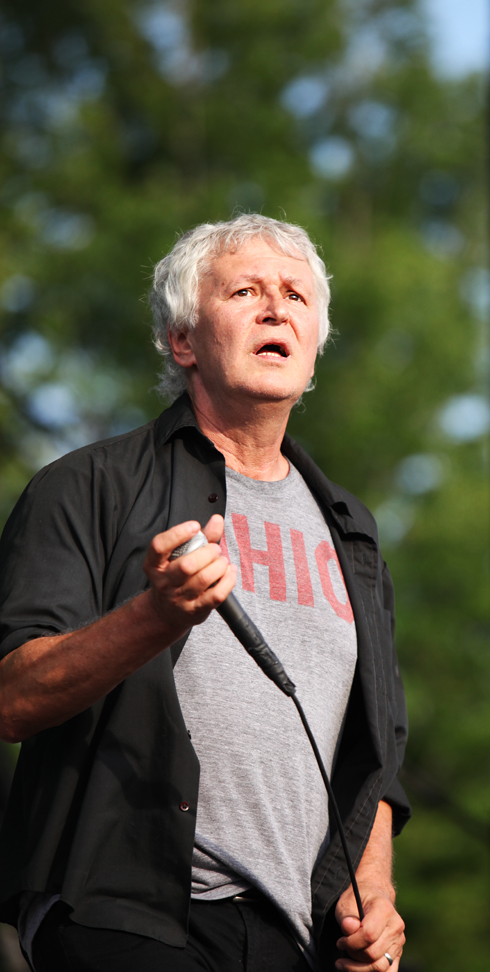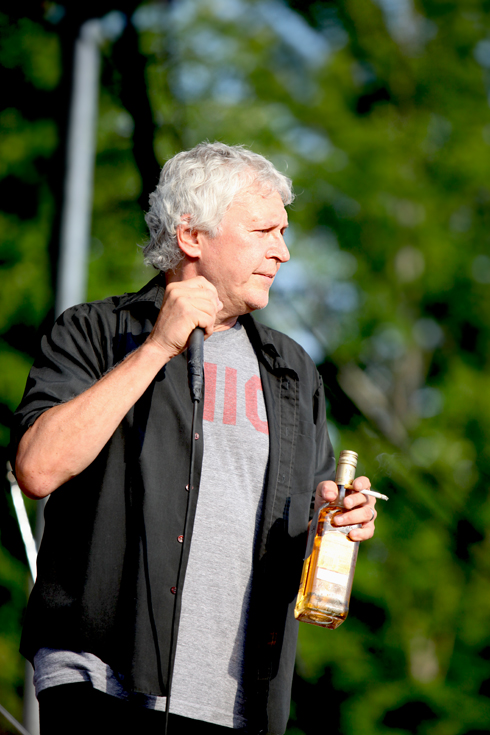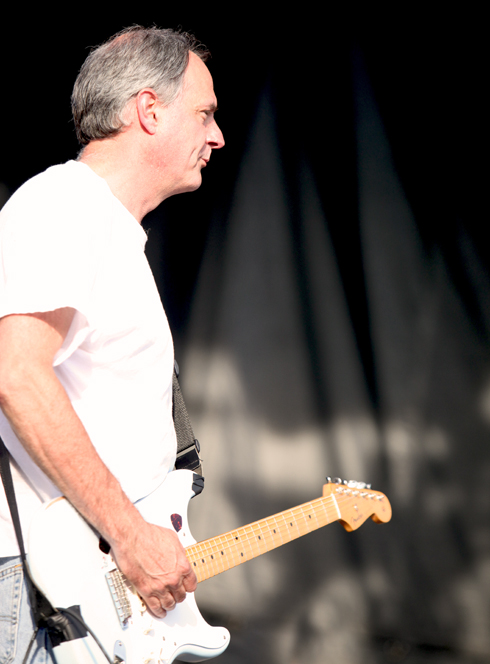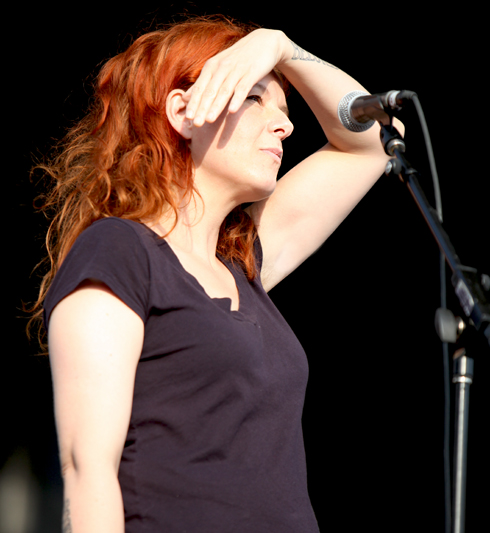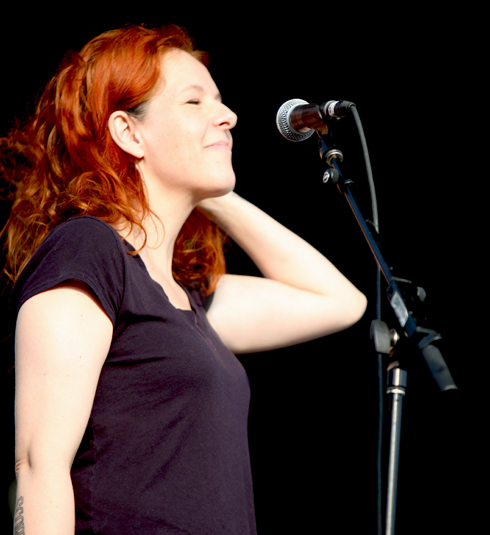 Guided by Voices, with a lineup which included long time collaborator and fellow bandmate Tobin Sprout, played with their usual vigor. Perhaps the best part of their songs besides the quirky super literate lyrics one could only expect from a previous teacher such as lead singer Robert Pollard , is the fact that they are short enough to pack in so many favorites in their 45 minute long set. Pollard was in top shape, drinking his booze, swinging his mic, and kicking. He makes you feel like it's old times between his energy and his willingness to play so many great songs throughout the canon of GBV's career. Some obvious highlights of their set included, "Gold Star for Robot Boy," "Game of Pricks," "Hot Freaks," "A Good Flying Bird," "Tractor Rape Chain," "I am a Scientist," and "Cut-Out-Witch." It was also fantastic to see Neko Case sharing a stage with Guided by Voices at the very beginning of the set.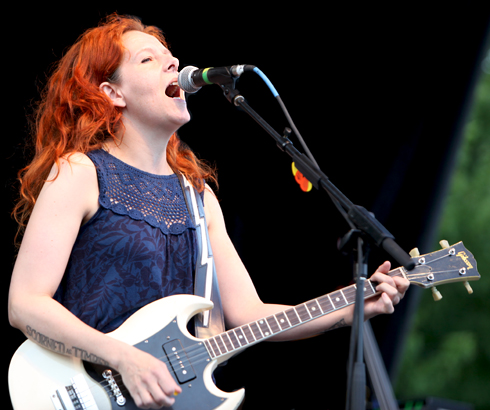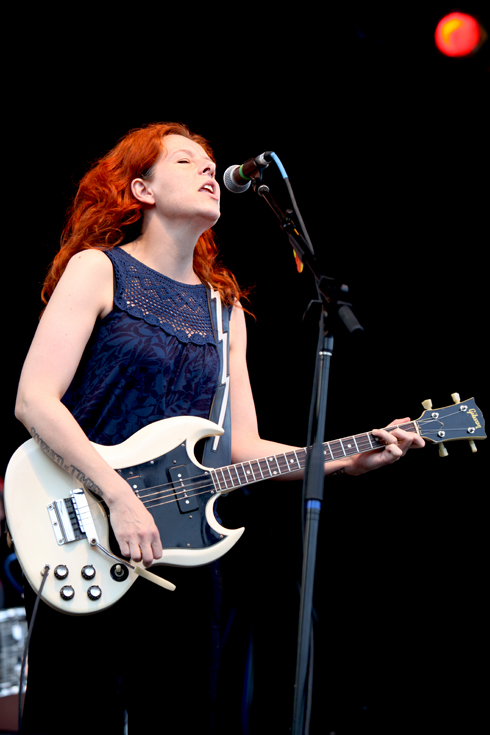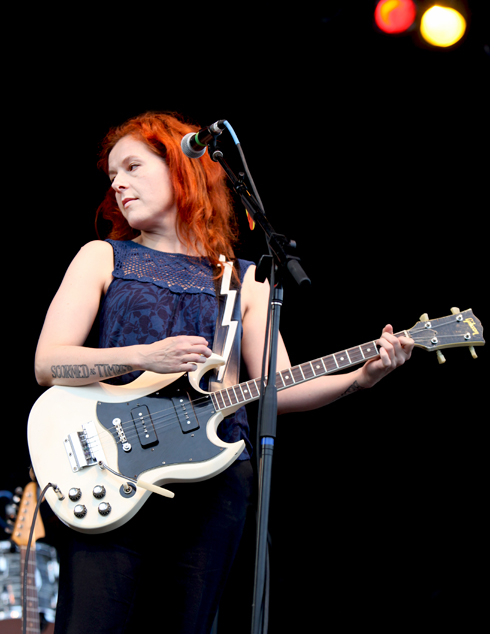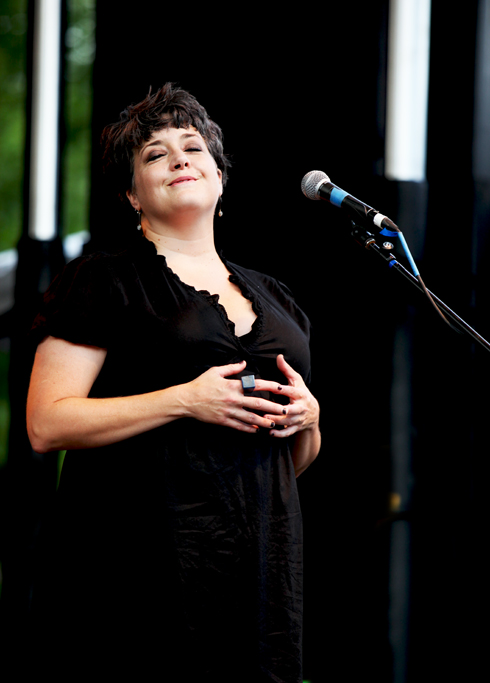 Neko Case must have been born with quite possibly one of the best voices that can fit pop music but can be flexible in its ability to possess a deep rich old school country sound. There is a sense of rich soulfulness to it and it was great to see her with old friend Kelly Hogan singing backup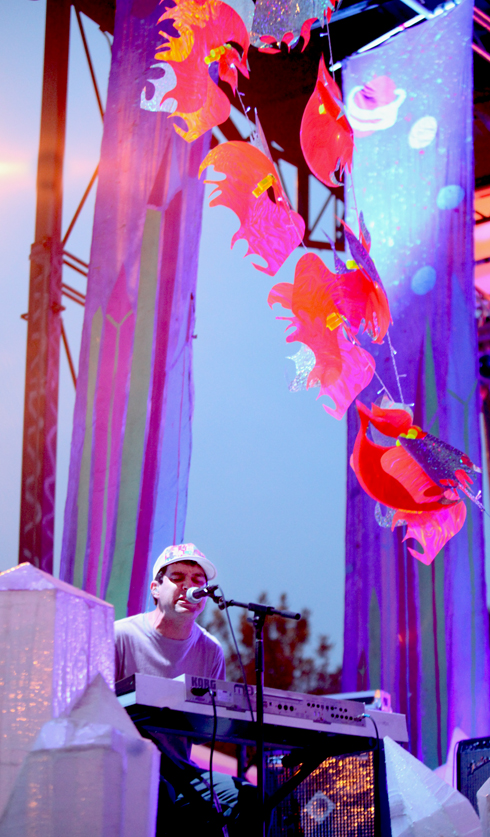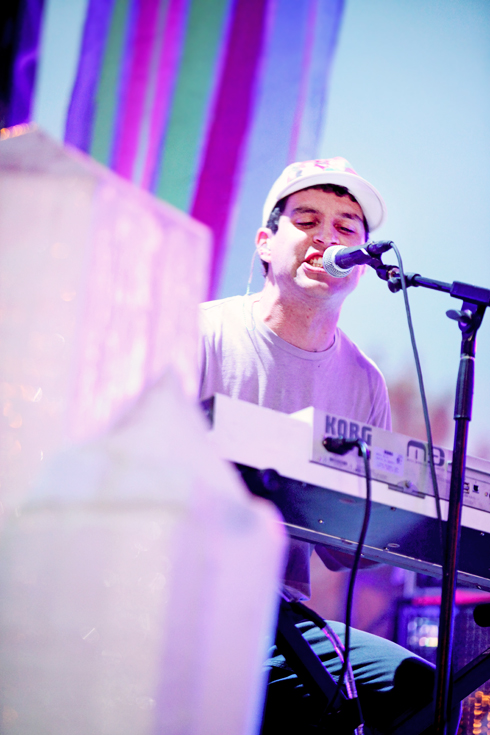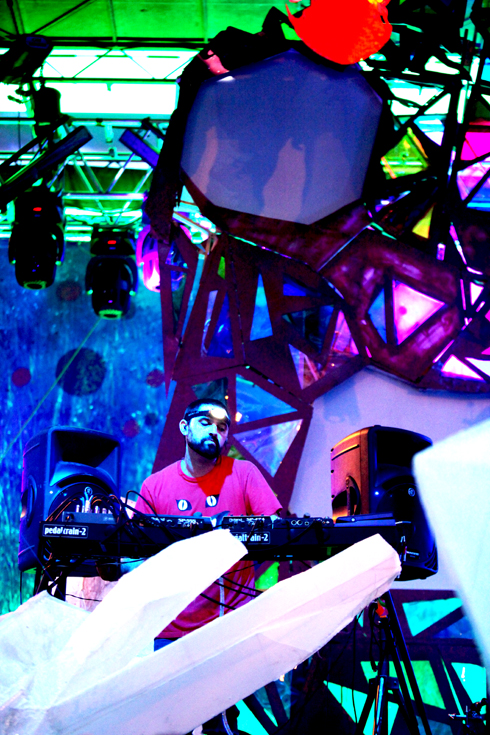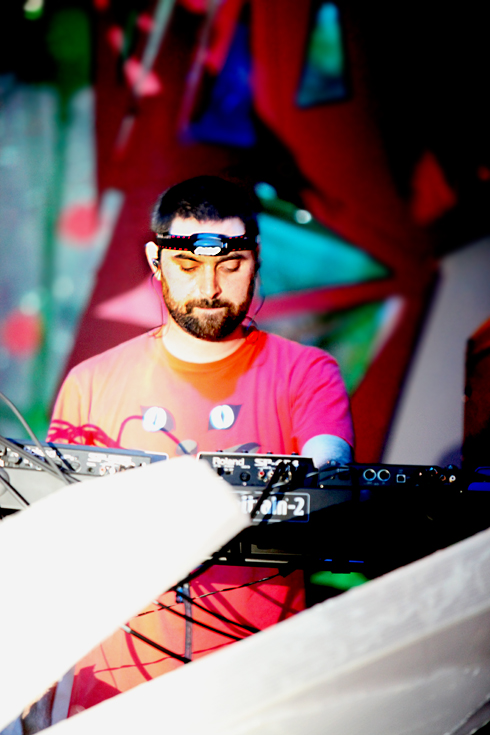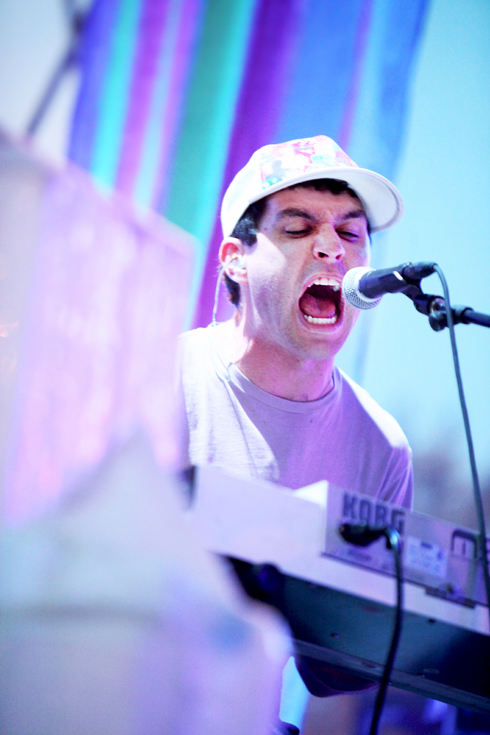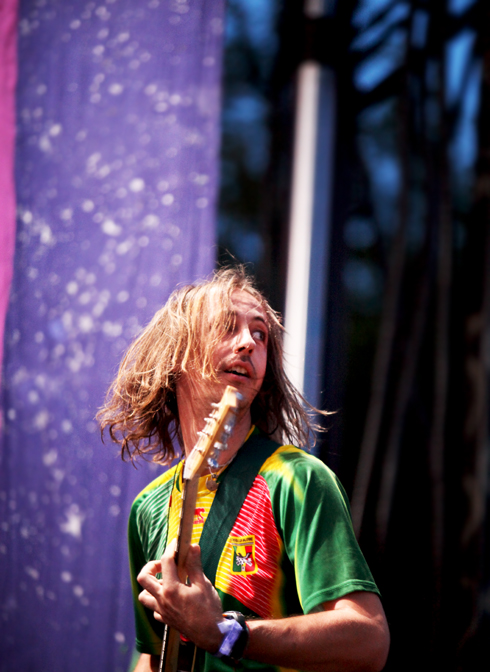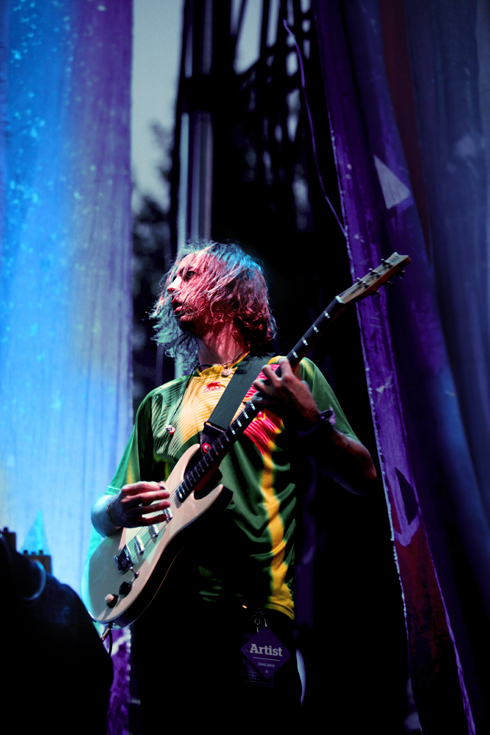 Animal Collective played with some gorgeous backdrops including strings of hanging dragons and what looked like cinematic icicle sculptures. As usual, they sounded a little bit weird and wonderful. No one sounds like them and despite some thinking they are garbled, distorted, and experimental, they have managed to make their sound catchy over the past few words and fans really knew all of the words by heart. Most of their songs became even longer than on album in a live setting but many fans were feeling the sense of jammy rhythm and texture that rolled over them.
More Photos: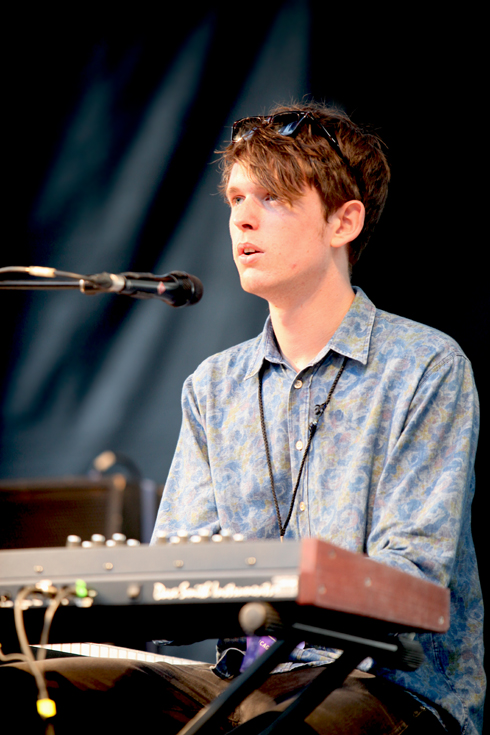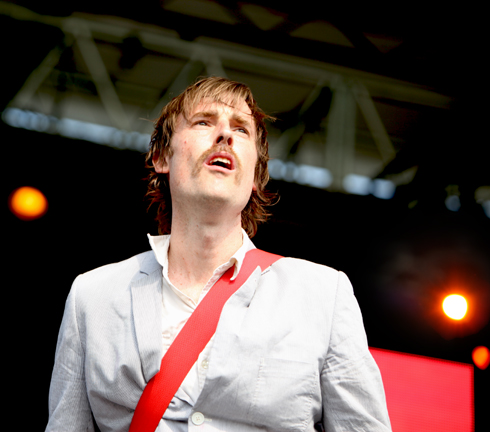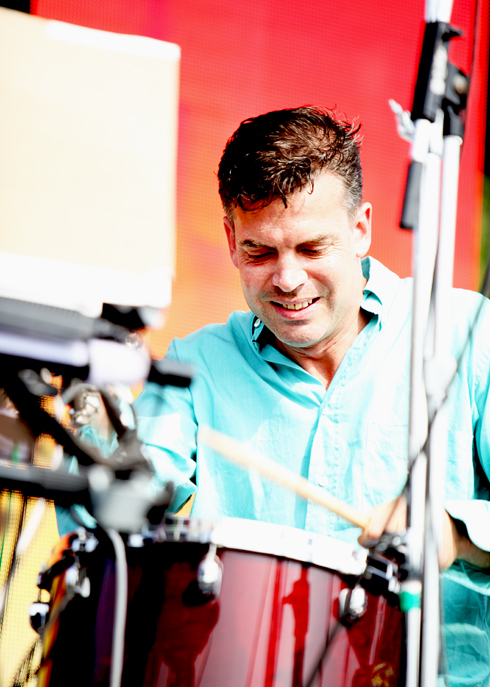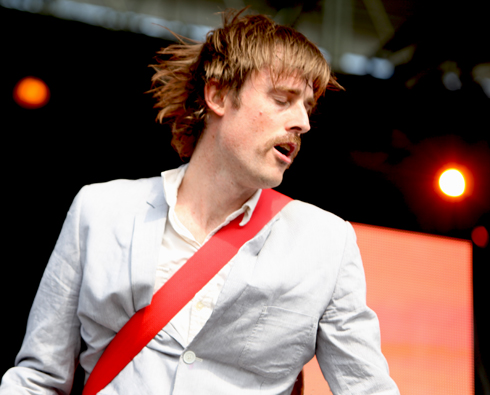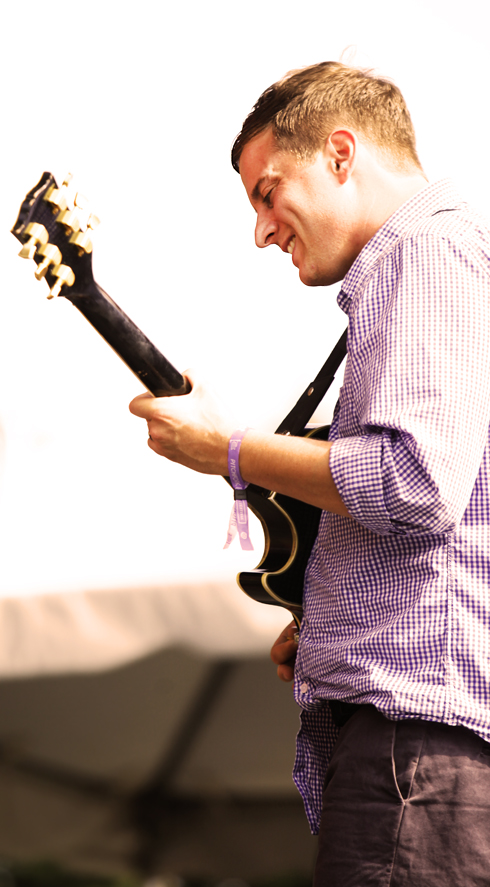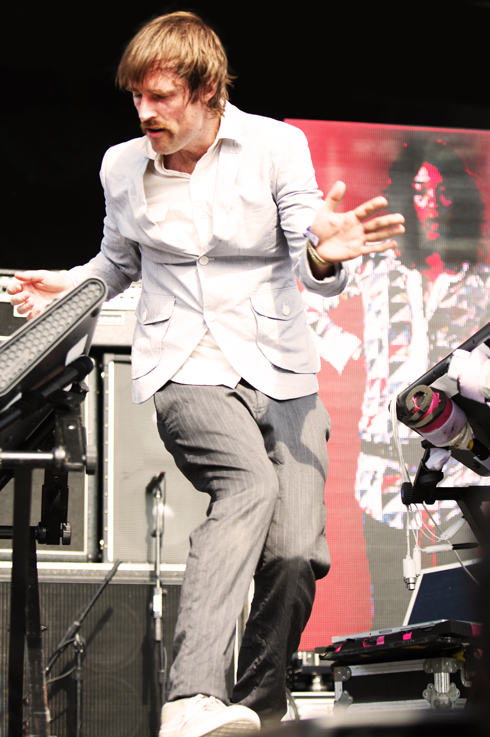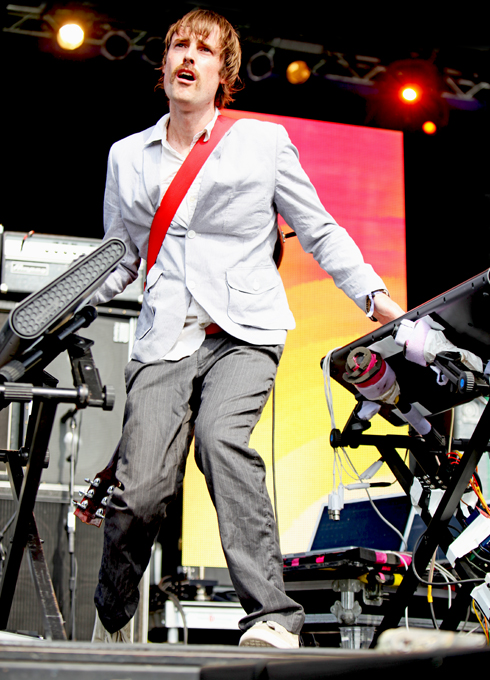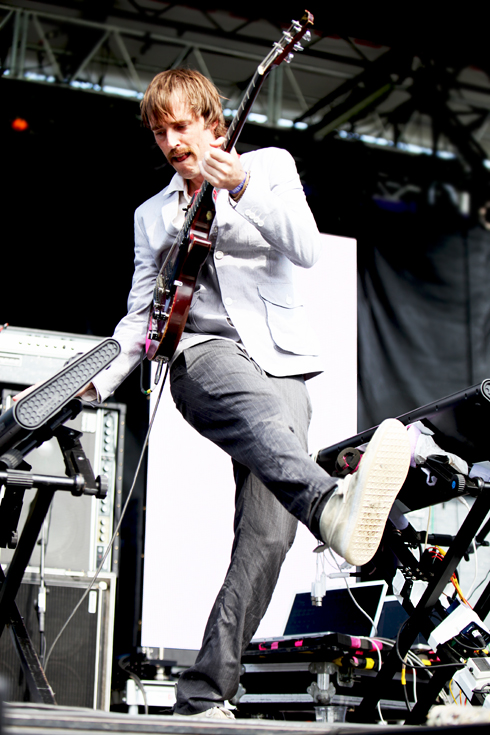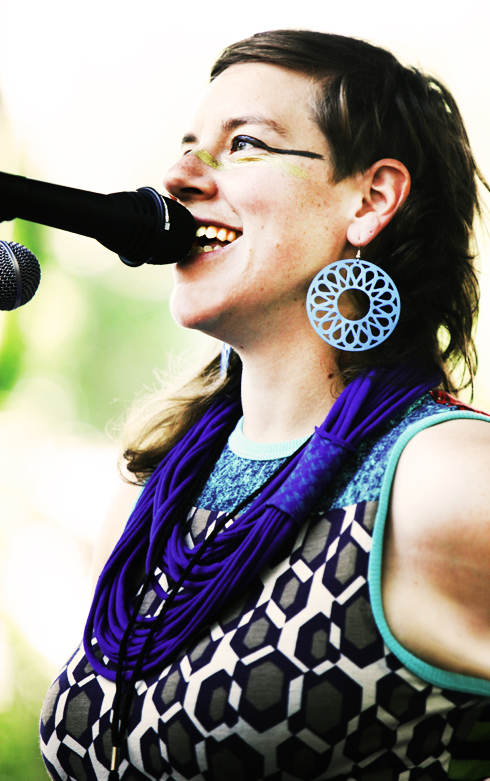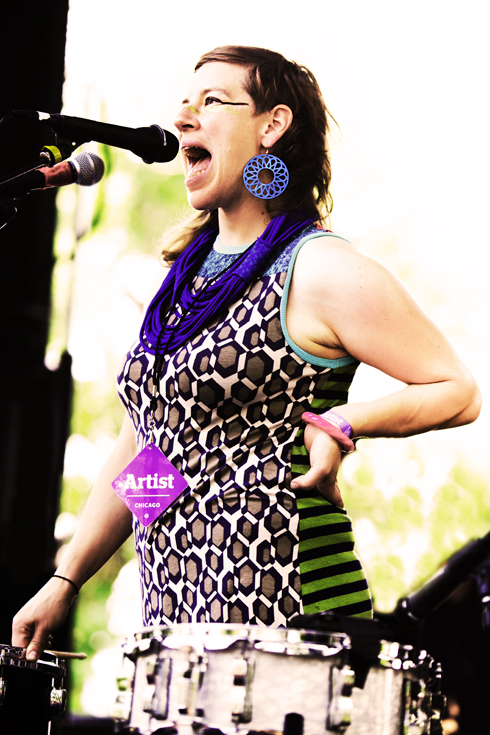 The Audience (Pitchfork Crowd):
Every year of Pitchfork Music Festival, thousands get up early and line up along Ashland Avenue waiting for the gates to open and, once they do, these troopers run like crazy to get to the stage where the band they love most will be playing.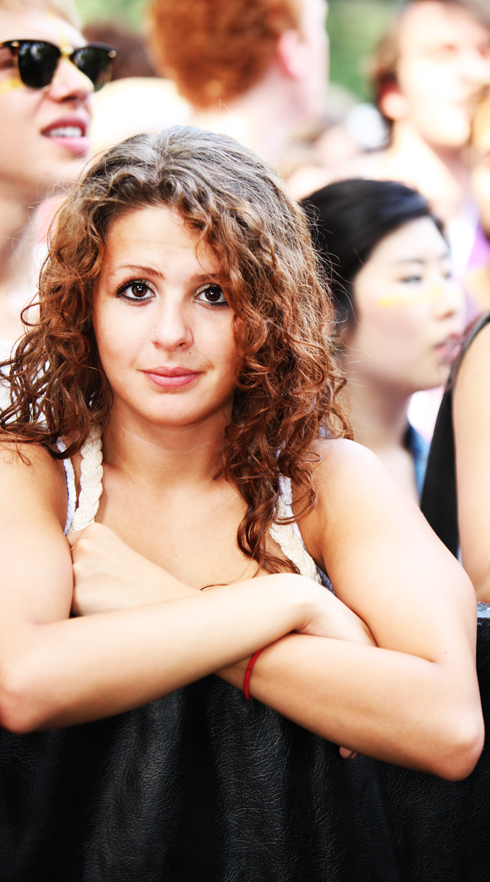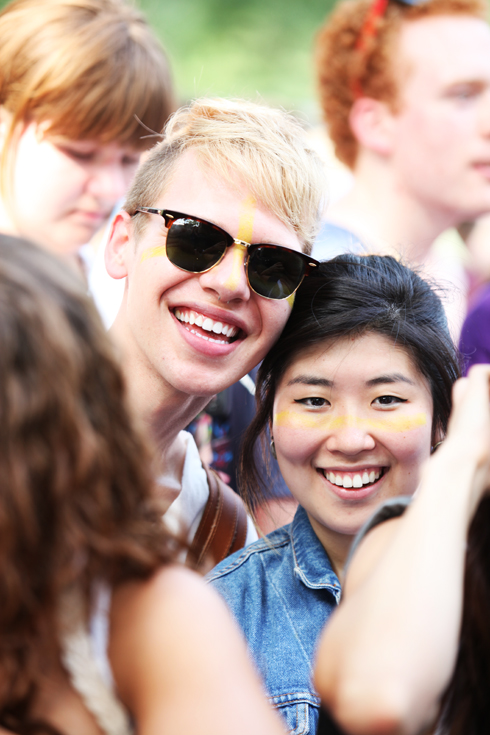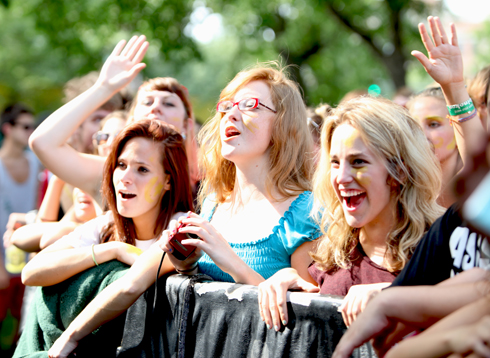 The fans for Tune-Yards were especially into the show, painting their faces to show support.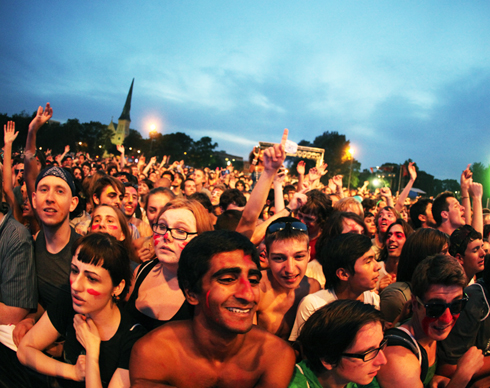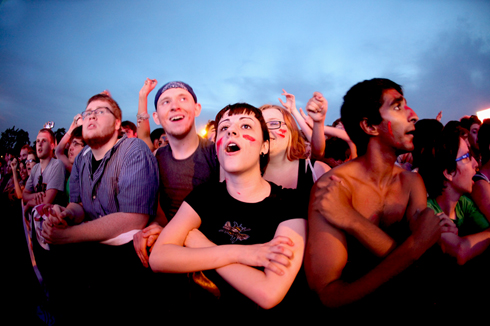 Likewise, Animal Collective had a similarly enthusiastic crowd of fans dancing and singing along to their songs.