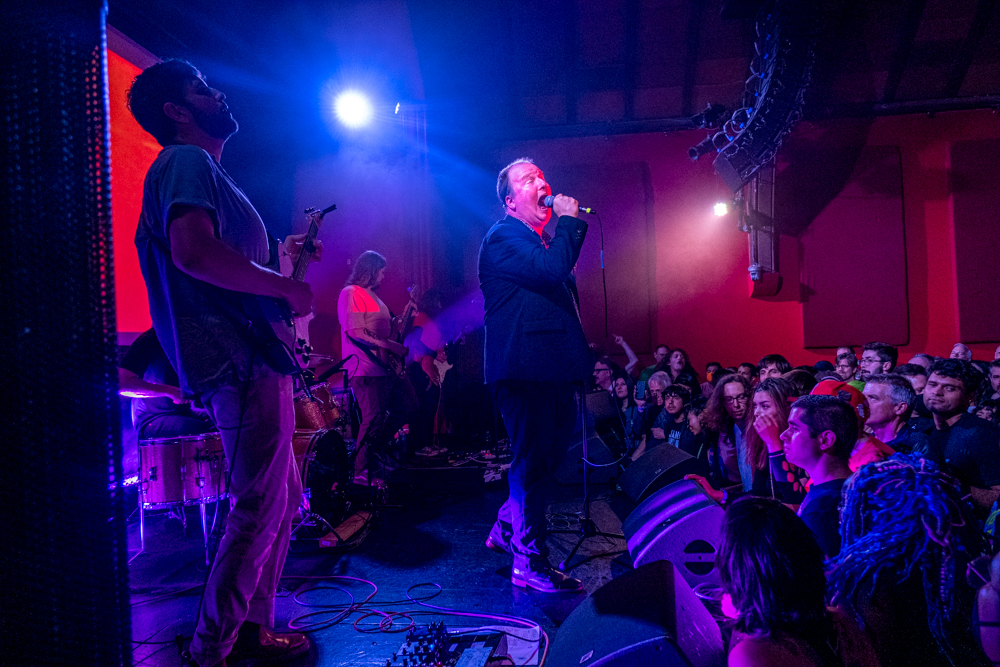 9 July 2023
Detroit band Protomartyr, touring their latest album, Formal Growth in the Desert, clanged and scowled their way through a 75-minute set at The Chapel in San Francisco on July 1st. With the bark of Mark E. Smith (The Fall) and the sneer of Chris Bailey (The Saints), lead singer Joe Casey brought a snarling intensity to the new material.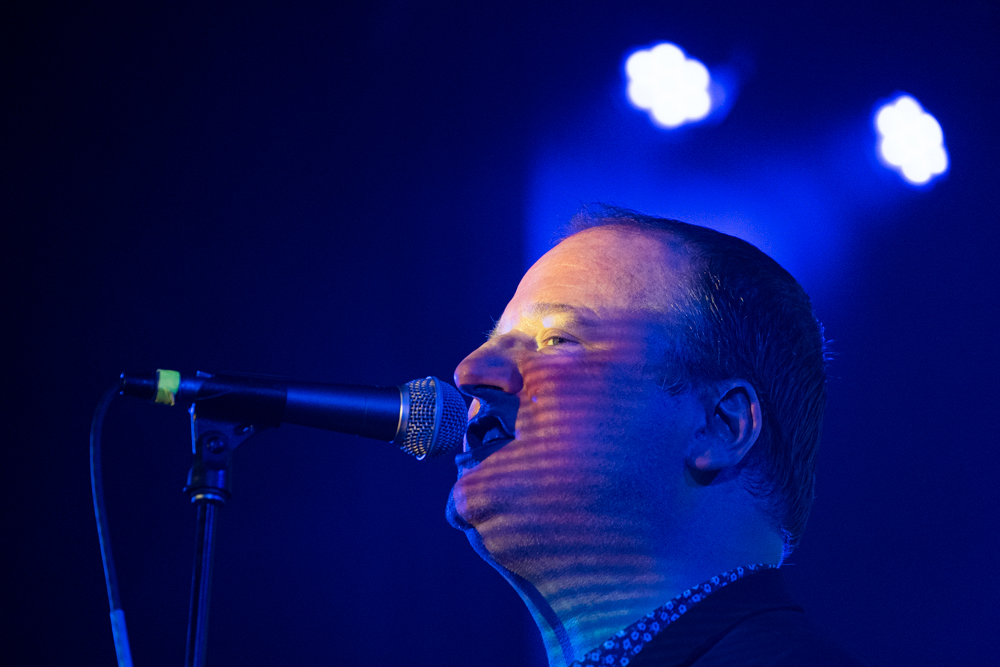 From the stop/start rhythm of "Make Way" to the drilling pace of "For Tomorrow", Casey surveyed the landscape of 2023 and delivered his bleak report to a packed crowd. Fueled on an endless supply of cans of beer (some cleverly housed in his dark sport coat) the lead singer stared intently at the audience as if some of the song's protagonists were hidden among the crowd.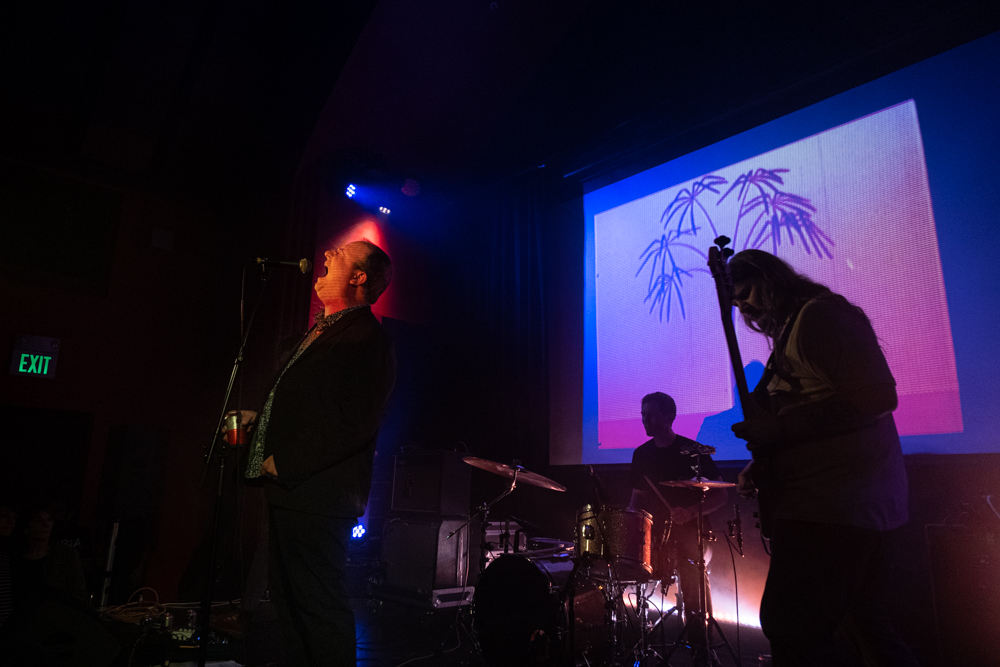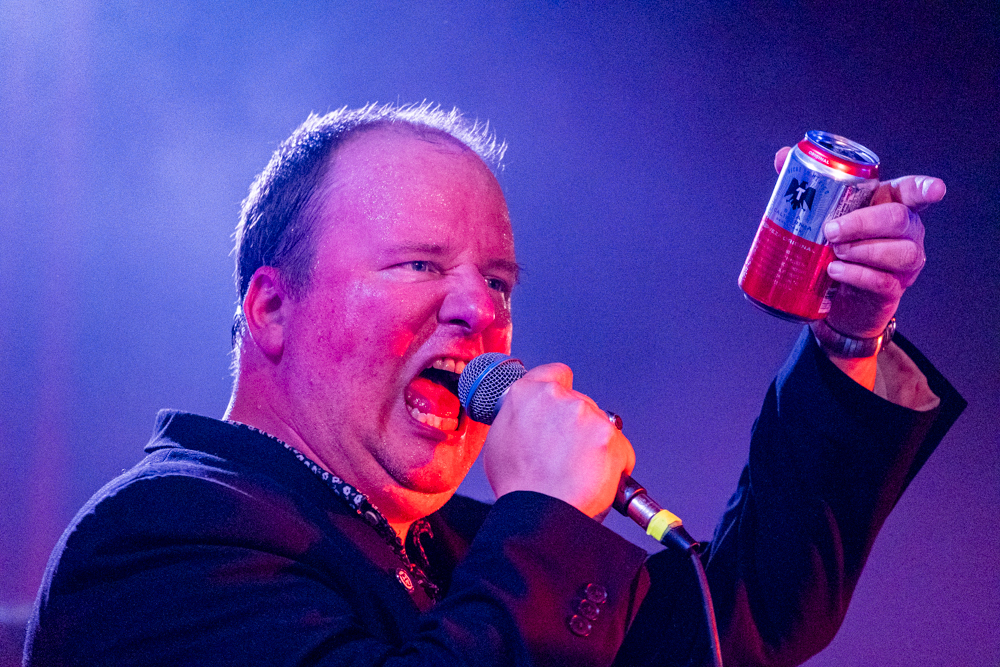 Not until the band was well into the set did Casey's icy facade begins to melt a little, as he leaned into the words of "Half Sister", "Truth is the half-sister, that will not be forgotten, Truth is the half-sister, that will not forgive". Guitarist Greg Ahee seemed to joust with Casey by plying him with razor-sharp twangs, staccato rhythms, and blasting chords.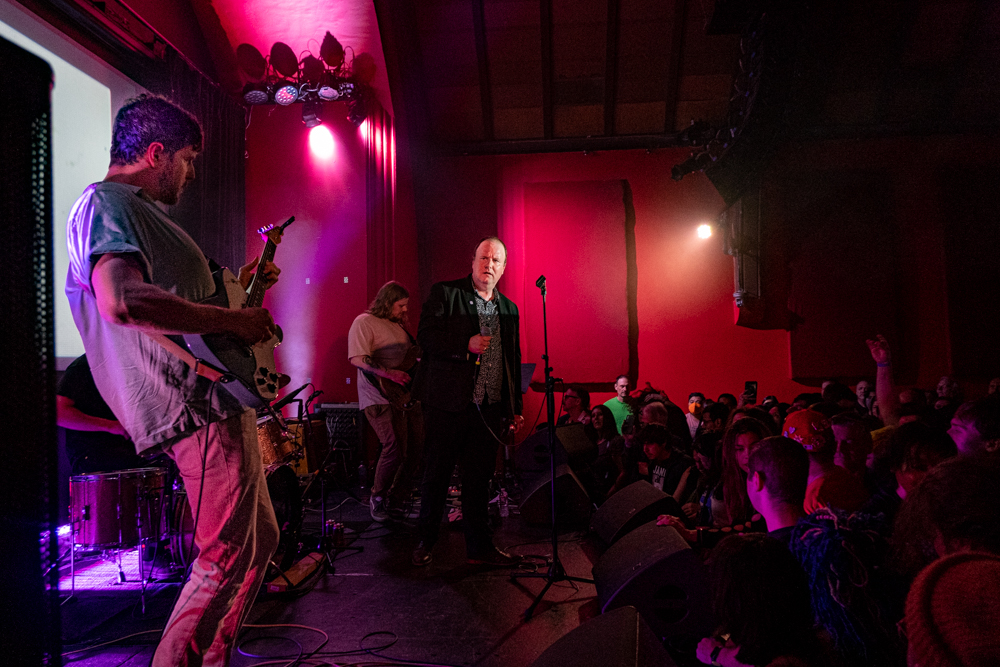 And who is that, standing in shadows stage left, adding to the band's visceral heft with distorted guitar strums, ethereal vocals, and keyboards? None other than Kelley Deal, a touring member since 2020.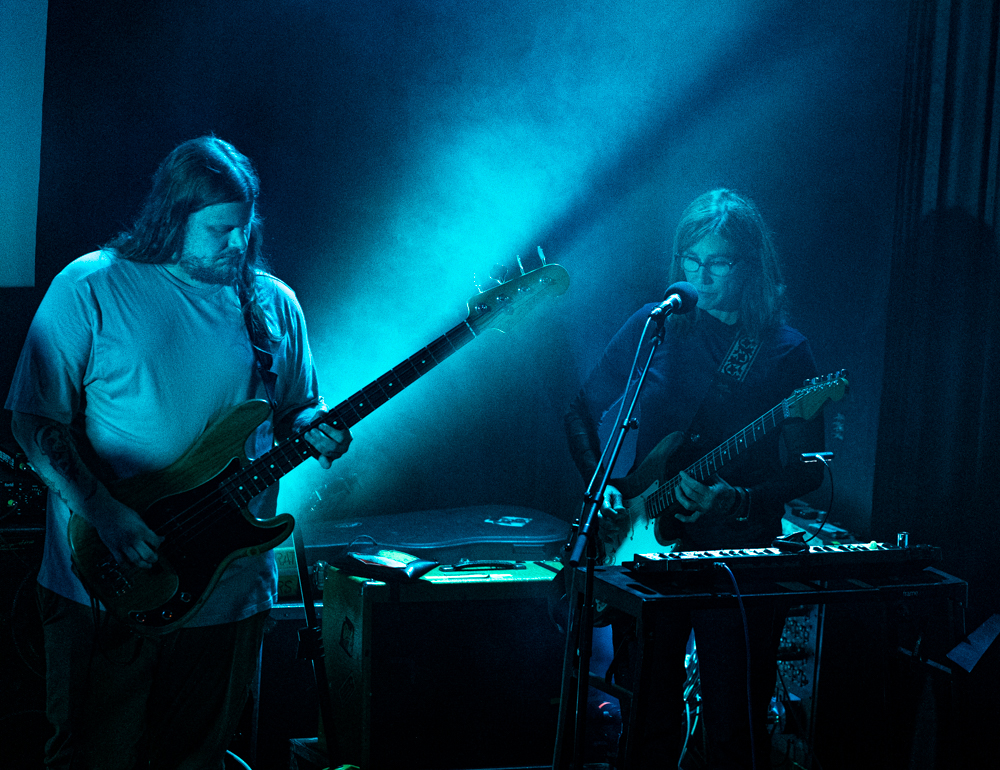 During the entire set, a series of video projections played behind the band, often lighting Casey with bizarre patterns of light and color. The medical films, television test signals, driver education clips, and old-west movie scenes deliberately leave one feeling disoriented as if the band is driving through a stark musical landscape while a fever dream of memories plays in the background.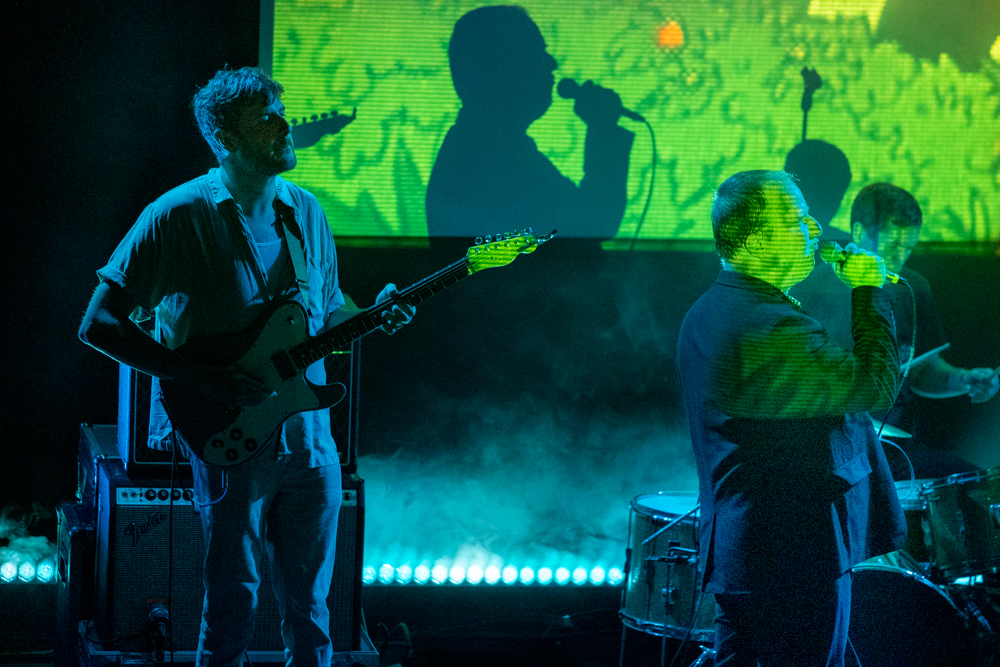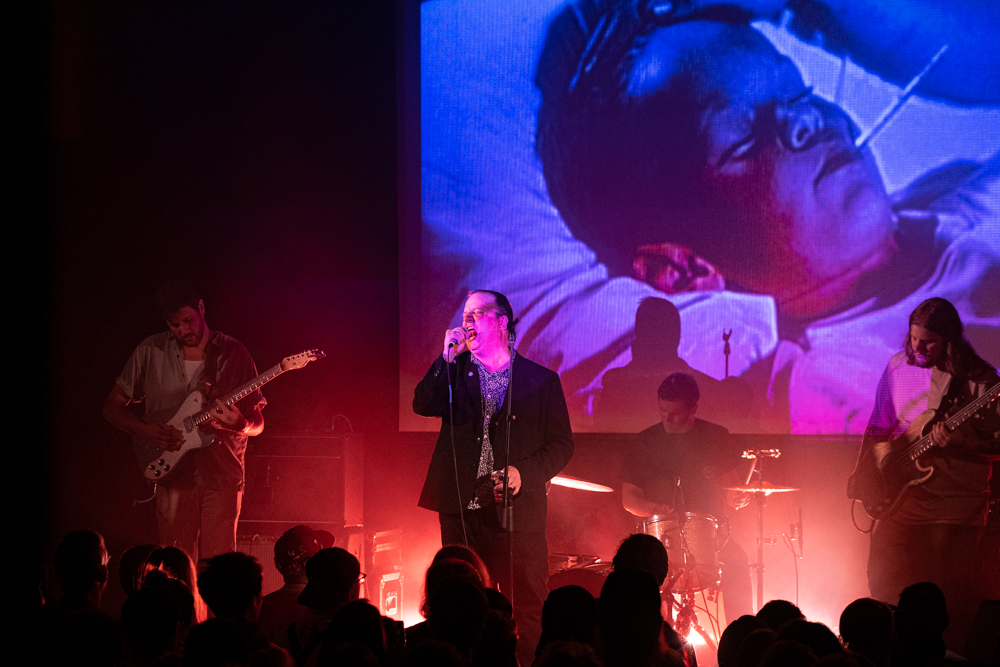 After a self-deprecating comment about being fat and bald, Casey rips into "Cowards Starve", the words "I'm going out in style" sounding like a threat. Kelley Deal offers some perfectly melded slide guitar to "Polacriex Kid", from the new release, and delivers a pillow of vocals to ease the jagged lyrics of "June 21".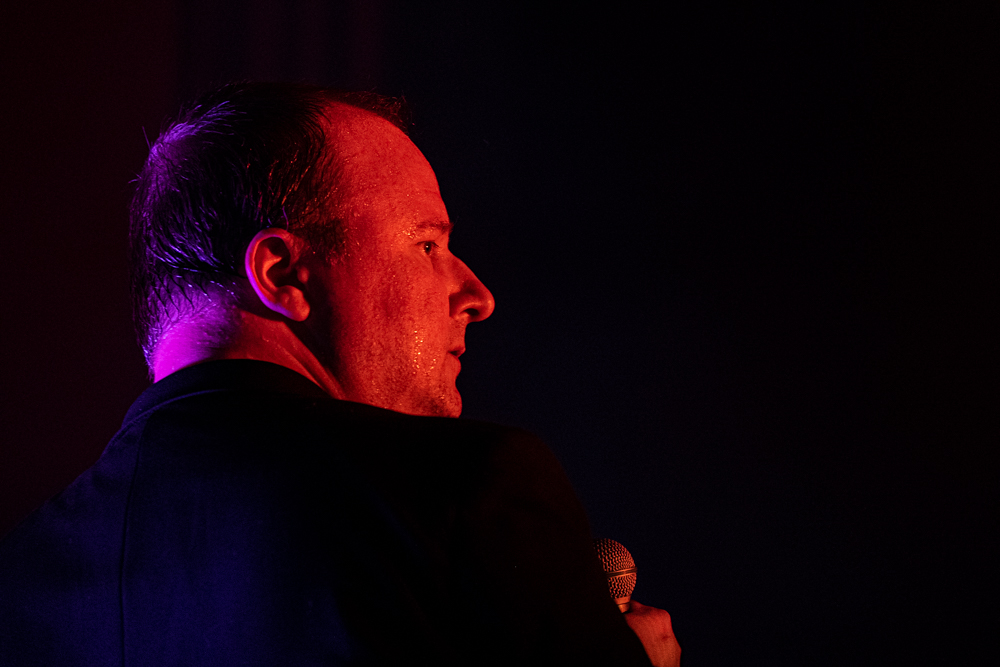 By the end of the show, Casey and the band seemed to have worked their way through the stark wilderness of their music and come out the other side with their souls intact. The crowd senses it and enthusiastically brings them back for a round of encores, including the propulsive "The Devil in His Youth". Yes, it is a dark and scary world we go back to after the band ends, and Joe Casey provides the perfect libretto for our times.