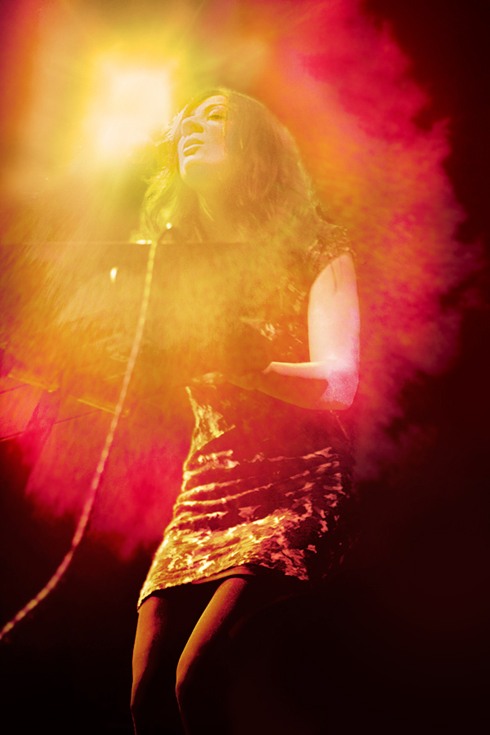 4 April 2011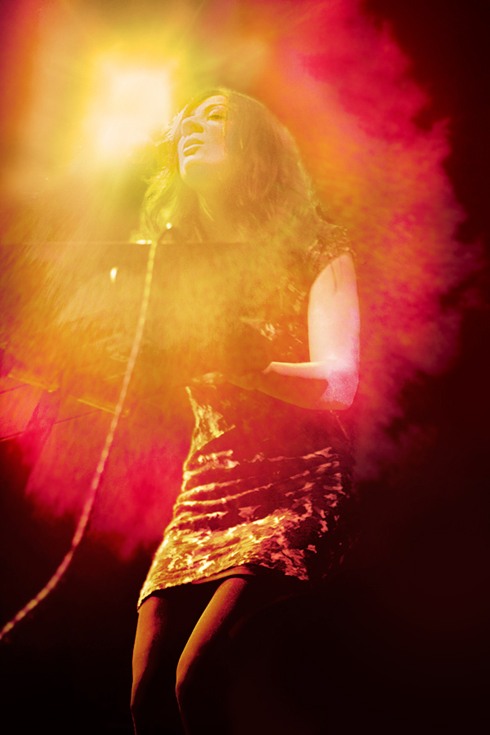 It's difficult not to notice the professional musicianship inherent in many bands from Canada these days. Toronto's four piece, The Golden Dogs, is no exception. Like fellow Canadians rockers Sloan , the band members switch up instruments without ever missing a beat and deliver on rock moves that might seem cheesy if the band didn't seem to be so obviously having a great time. With that kind of joy projected, the feel good vibes are infectious and made for a perfect Saturday night musical experience.
The Golden Dogs began their 45 minute long adventure into rock with "Darkroom," a song with slight tinges of the edginess that early Spoon tracks often provided. They concentrated somewhat heavily on their newest third full length release, 2010's Coat of Arms. "As Long As You Like It" proved another fantastic live track, with the sweetness of Jessica Grassia's vocals melting the crowd in a sugary rock. "Weapon" was another easy highlight, featuring a keyboard part that was perfectly timed with the drumming and builds with a memorable guitar rift. Perhaps the most exemplary track on their new album, "Cheap Umbrellas" shows Grassia singing in a style that recalls the way Neko Case sings pop songs with a liveliness that fits well with the drive of the instrumentation. The band took the time to create a 60s-esque sign to emphasize the glory of their super catchy "Travel Time" and it was pure bliss watching them relish in their own hit. "Construction Worker" showed the absolute culmination of the fortitude of the band's talented playing and songwriting. It was easily the most memorable live track of the night.
As previously mentioned, The Golden Dogs played with a sense of ease exhibited by bands who could play comfortably to arena-sized audiences. The only member of the band who didn't switch instruments is song writer, guitarist, and male lead vocalist Dave Azzolini but he had his share of jumps and other iconic rock moves to make up for it. At one point, he tossed The Golden Dogs sign into the air and into the audience and at another part of the set attempted to play two guitars at once. Meanwhile, Grassia proved just as skilled on drums as she is on keyboards and her vocals made every song more engaging. With this kind of charisma and energy, the band can only continue to gain larger audiences.