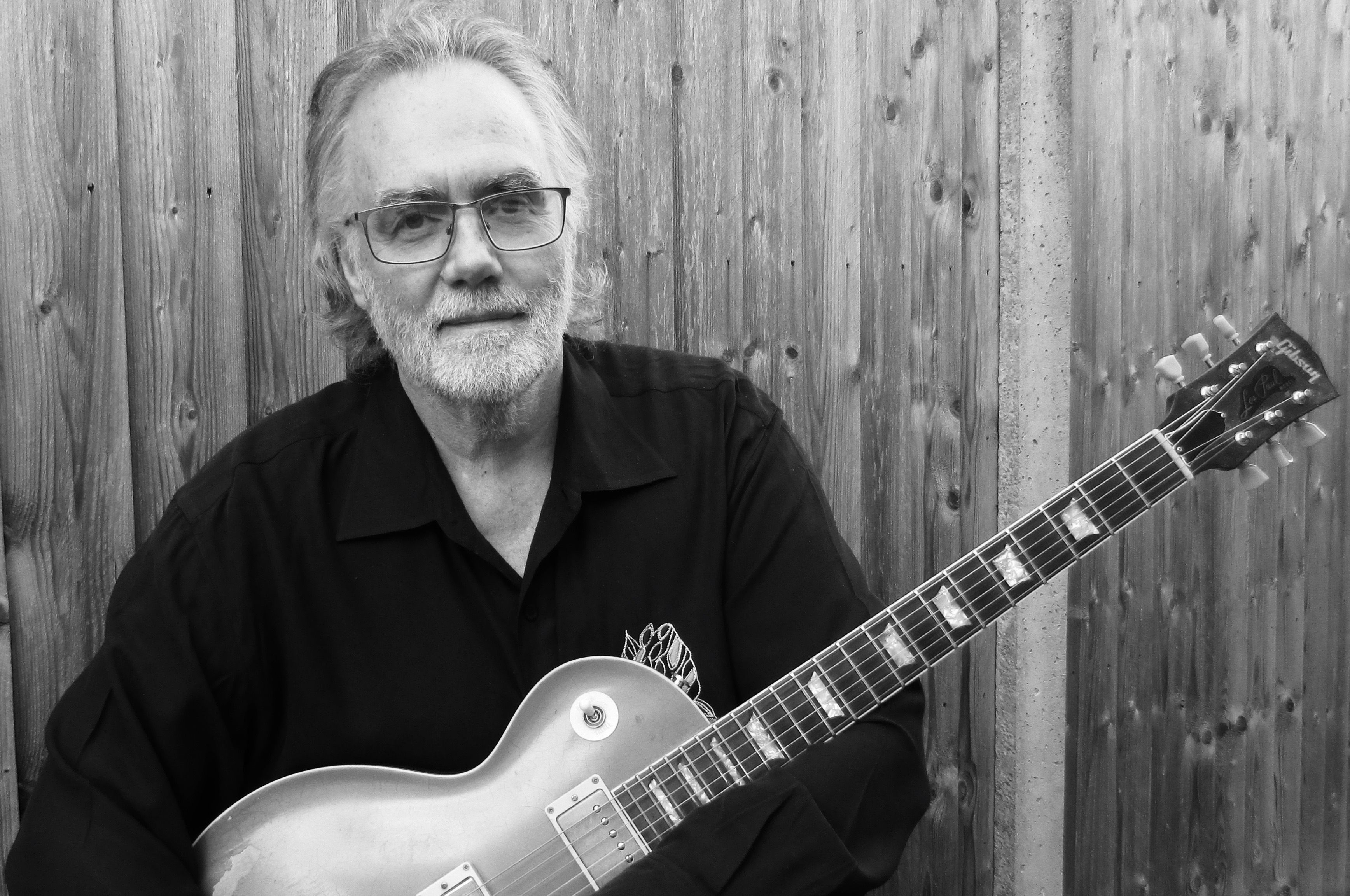 30 August 2022
I sat down to talk to legendary guitarist Brinsley Schwarz last September over Zoom to talk about his recently released 2nd solo album Tangled. While many of you will no doubt be familiar with Brinsley's incredible, almost 60(!) year history, here's a short primer for those who are just now being introduced to him. He started his career in the mid-'60s alongside fellow legend Nick Lowe in the band Kippington Lodge. This led directly to the band that bore his name (Brinsley Schwarz the band), most famous for Lowe's composition "(What's So Funny 'Bout) Peace, Love, and Understanding,'' memorably covered later in the '70s by a former Brinsleys roadie named Elvis Costello.
After the breakup of that band, he went on to Ducks Deluxe, where he teamed with guitarist Martin Belmont (incidentally another former Brinsleys roadie). Both went on to The Rumour, who backed singer-songwriter Graham Parker on his 1st 5 albums from 1976 to 1980 and made 3 records on their own around the same time as well. He later backed Parker on all but one (the recently reissued Another Grey Area) of his '80s solo albums and toured with him all throughout that period, occasionally producing those same albums, before retiring from the music industry and working as a luthier until Graham Parker and The Rumour reunited in 2011. We were joined by his publicist, Jay Nachman, who also set up the interview (thanks, Jay) and listened in while contributing a few notes at the end of the interview. During the course of our hour-long chat, we covered everything from the heady days of touring with Parker in the early '80s to his recent solo albums along with musings on topical issues such as COVID and even Steely Dan and James Bond. This is an excerpt of a much longer interview. To read the rest of this full piece that appeared in issue 90 of our print mag The Big Takeover, it is easily ordered here.
MB: I know that your first solo record came out in 2016 with the funny title of Unexpected (clearly stating your sense of humor). I was wondering what took you so long and what made you decide that at this point in your long career that you wanted to make solo records.
BS: It wasn't a decision. I retired pretty much from being a musician, professional anyway, in 1990. The work I was doing with Graham (Parker) was coming to an end anyway and I'd been working as a luthier for 10 years already, so I started doing that more than before.
BS: Yeah, so I hadn't written any songs or thought about making any records for a long time, but one of the tracks on this record ("Game On") was partly written in the early '90s and just never finished. I spent a lot of time noodling on guitars while I was working and came up with riffs and tunes but never really did anything. Then I heard Two Against Nature (Steely Dan's 2000 comeback album), which I became marginally obsessed by. I used to play it all day. When the CD finished, I leaned over and pressed play. I couldn't listen to much else.
MB: Speaking about Tangled, what made you want to record your own version of "Love Gets You Twisted" (from Graham Parker and The Rumour's classic 1979 album Squeezing Out Sparks)
BS: It's one of my 2 favorite Graham songs, always has been, and I was just messing around singing it and I came up with a different arrangement that seemed to work. The more I played it, the more I thought it really does work and I asked him (Graham) if it was alright if I could do it and he said "of course." He really likes it, so it's a win-win.
MB: Same here as a long-time fan. May I ask what the other one is?
BS: "Watch the Moon Come Down," which will be on the next album. I've already started putting it together.
MB: I know that we talked about your favorite songs of Graham's that you played on, but are there any individual albums that you're proud of?
BS: Mystery Glue if I were to pick a Graham Parker album, Squeezing Out Sparks was obviously a milestone and a very interesting recording session/time. But on Mystery Glue, we were a happy bunch and we were happy to be doing it and laughing a lot and it was so easy. Both of those last 2 albums were like that (the other is 2012's Three Chords Good).