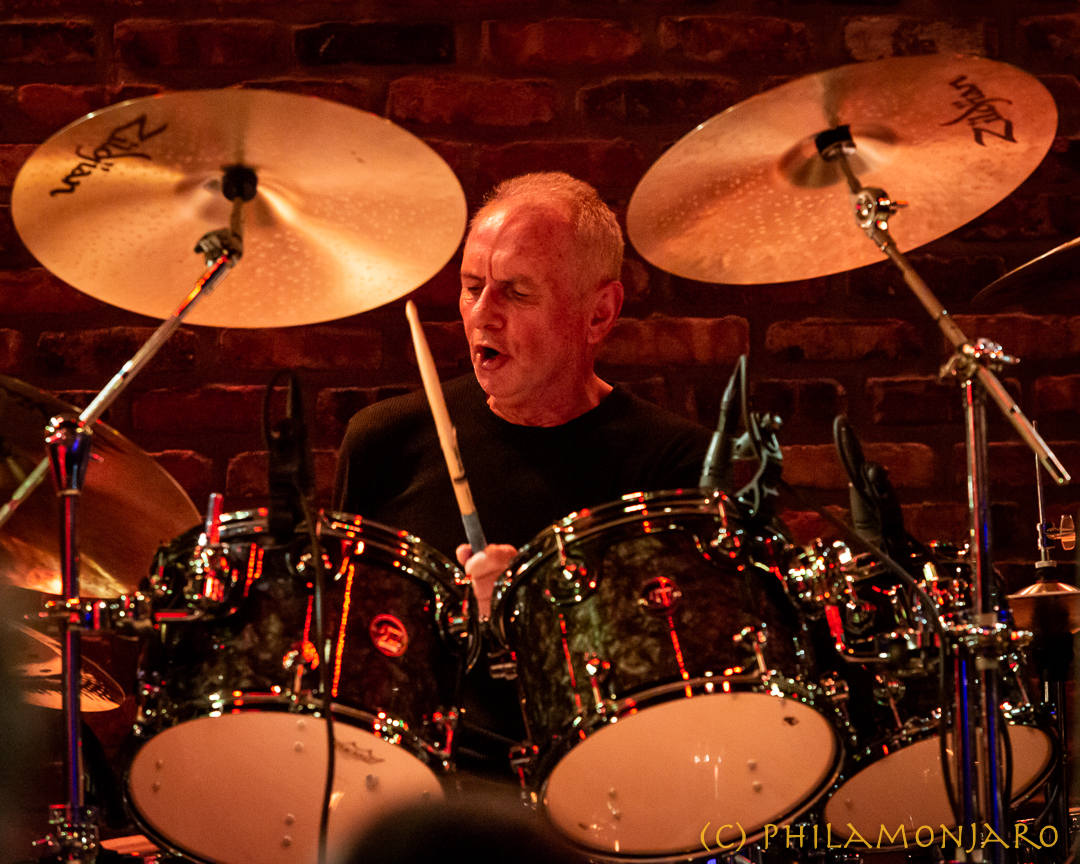 18 April 2022
Story and photos by Philamonjaro.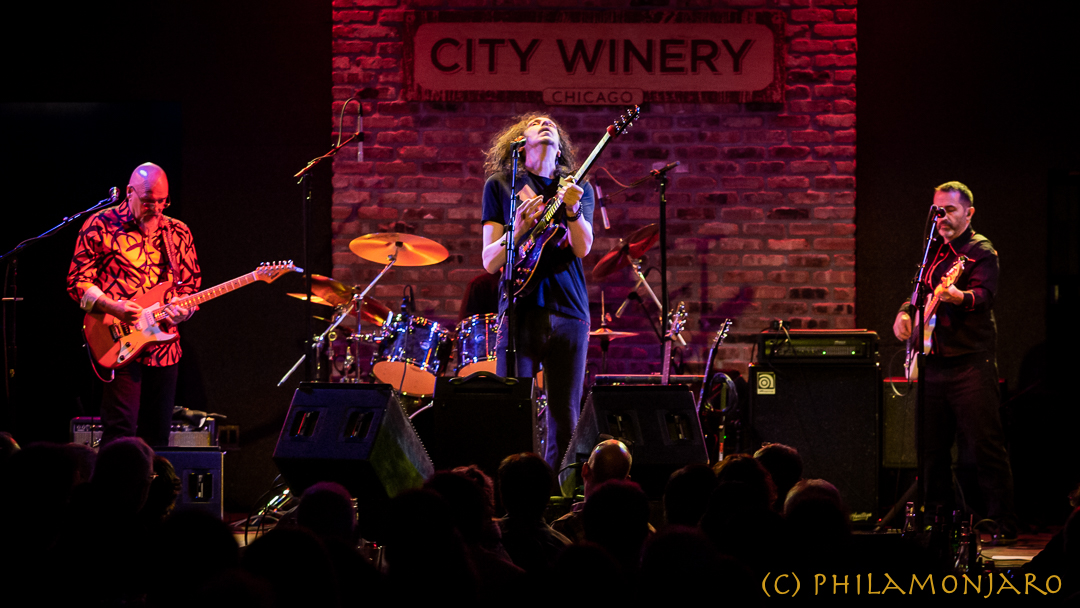 EXTC concluded a sixteen-date North American club tour April 9th in Toronto. The band will resume live shows in the UK in July. It has been forty years since XTC toured the United States, and hardcore fans were keen to attend.
This iteration of XTC features original drummer Terry Chambers, Steve Tilling on guitar and lead vocal, Steve Hampton on lead guitar and vocal, and Matt Hughes on bass and vocal. This lineup was launched with Andy Partridge's blessing. In fact, Partridge came up with the name according to the EXTC web site.
Keeping anticipating fans informed through social media, online bystanders got a taste of the overwhelming fun and admiration between the band and the fans. As for the music, it was brilliantly performed with a cross-section of the XTC catalogue including singles, favorites, and deeper cuts. By all accounts, fans will have more to anticipate in the future.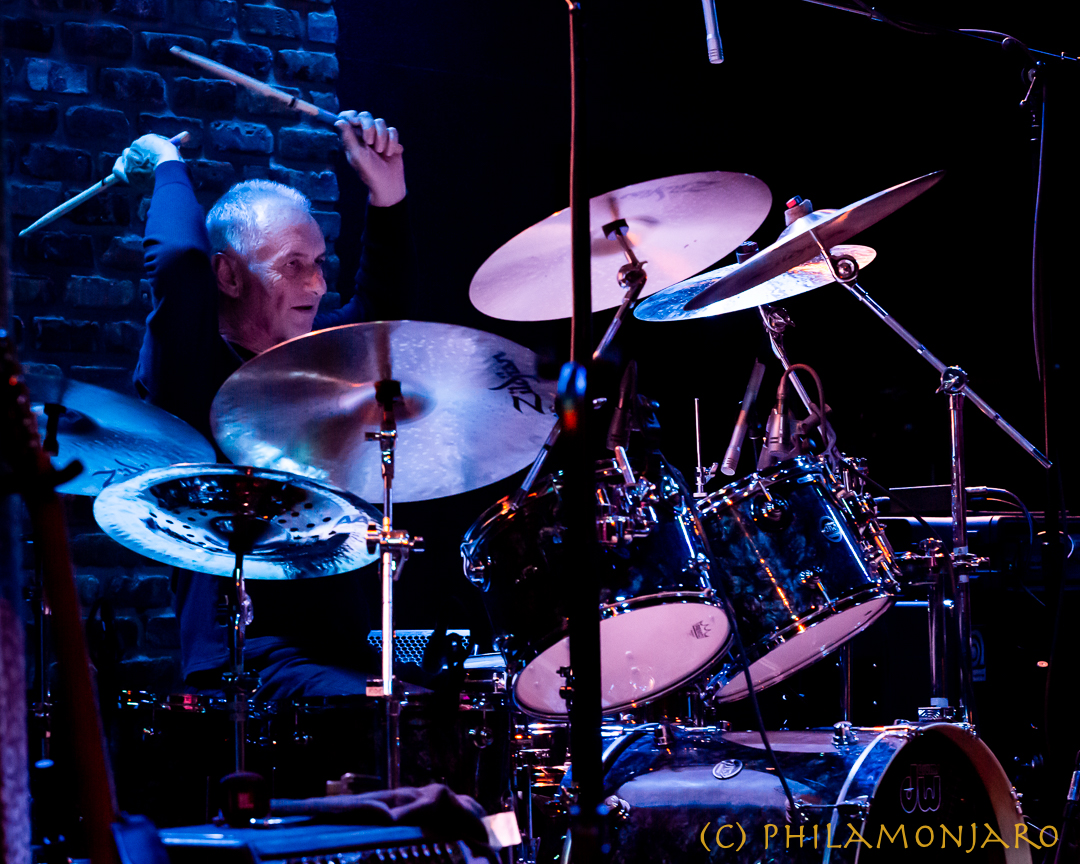 The band conversed with Philamonjaro by e-mail:
BT: How did this collaboration unfold?
Terry Chambers: Steve Tilling and I got together for the TC&I gigs with Colin Moulding. Colin decided after six gigs he didn't want to continue, so Steve Tilling and I agreed to carry on. We eventually brought in Steve Hampton on guitar and Matt Hughes on bass.
Steve Hampton: I had a phone call from a fella called Simon Parrish saying EXTC needed a guitar player. Thinking it was a prank, I dismissed it. An email came through a tad later mentioning that a producer I know (David Mackay) had put my name forward. So here I am.
Matt Hughes: I've previously worked with Steve Hampton in several projects, so I got the call from Steve. Happy times!
BT: Are playing these live concerts meeting your expectations? And how?
Terry: Yes, the live gigs are more than meeting my expectations. The reaction of the crowds has been overwhelming.
Steve T: Definitely. People tell me they're thrilled to hear these songs live.
Matt: I've been blown away by the response from the audiences in the US. It makes the whole experience immensely enjoyable.
Steve H: I really didn't know what to expect but the responses of the audiences have floored me.
BT: Was there a decisive moment during rehearsal when it all came together? Can you describe what that movement was like for the four of you?
Steve T: I think we knew at the first rehearsal with Matt and Steve Hampton. Although there were obviously things we needed to fine-tune, we could tell we had the right ingredients for a great band.
Matt: Well, it's taken a lot of work. With good musicians, things come together quickly. But to polish each song and add a bit of yourself to the performance takes a little longer. Also, you can only get so far in a rehearsal. The tunes need to be played live to really come together.
Steve H: I think that happened at the first rehearsal. I'd finally found like-minded musicians.
BT: What has been the toughest, or trickiest song to play live? Why?
Terry: Many of the songs that I didn't originally play on were all a little tricky because they were originally performed by some excellent drummers. I'm putting my interpretation of them into the live gigs.
Steve T: "King for a Day," I think. The original track is quite ornate with many different layers of guitars, drum programming, and keyboards. It was a challenge to capture the essence of the song live. I think we've succeeded. It's different, but it works.
Matt: For me, it's "Mayor of Simpleton." It's quite a technical bass line to play, but made a lot trickier by singing backing vocals at the same time.
Steve H: "No Language in Our Lungs" for me. As soon as the opening riff sparks up, the audience are on it like a robber's dog, and it's a finger twister for sure!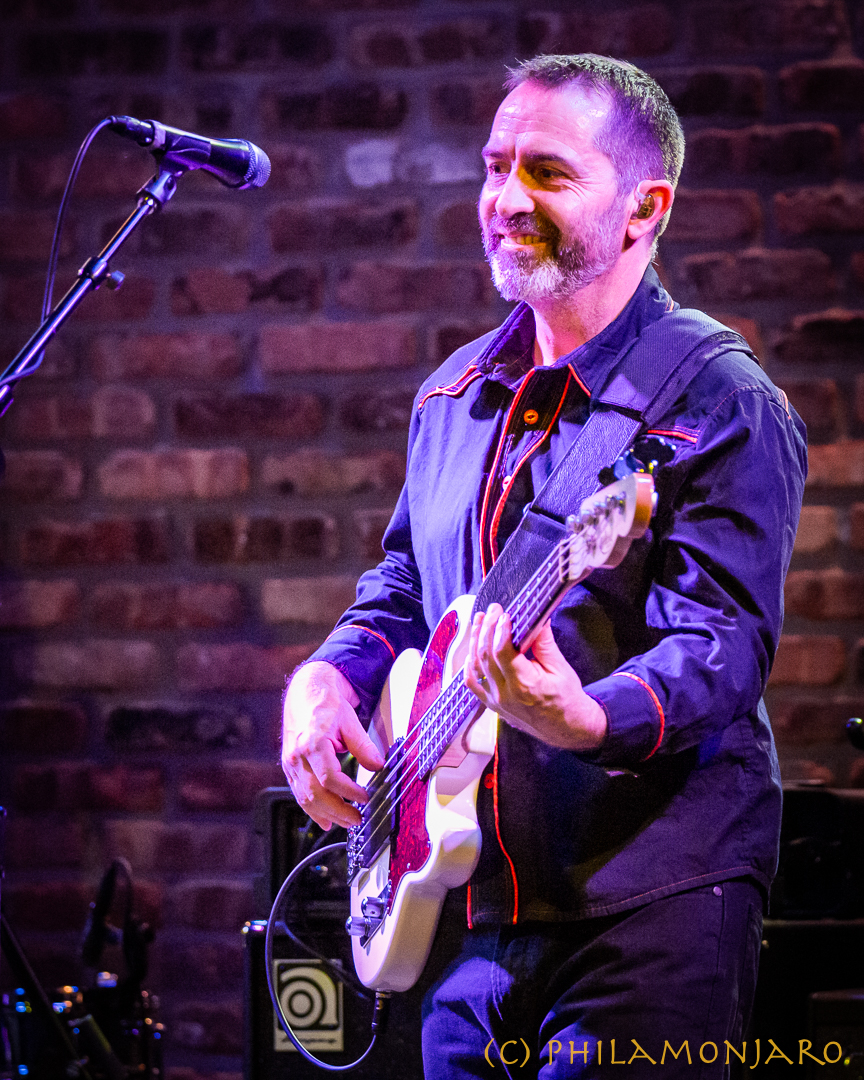 BT: How have the audience been responding? What stands out the most for you?
Terry: Audience reaction has been better than I expected, and the band members have been accepted in their own right as great musicians.
Steve T: Some songs make grown men cry. Afterwards, I ask them, "Was it that bad?"
Matt: It's been an amazing response from the audiences. The gratitude from people that we're playing these songs live is incredible.
Steve H: The response from the audience has been overwhelming and the love and appreciation for these songs is an experience on its own.
BT: How has the North American tour been for the band?
Terry: There have been some big distances between gigs on our three-week tour, but we've all had a blast.
Steve T: Better than I ever thought possible. You never quite know how these things are going to go. But I've loved every gig we've done.
Matt: Despite a few logistical teething problems, everything has gone brilliantly. We have been superbly supported by John Plank on sound and Kai Chambers as tour manager. The venues have been fantastic as well as the hospitality. I can't fault it.
Steve H: Apart from the airline losing all our guitars upon our arrival (we got them back the next day) the entire tour has been a surreal blast and battle-hardened the band. Plus, c'mon … We've just toured America! A musician's dream!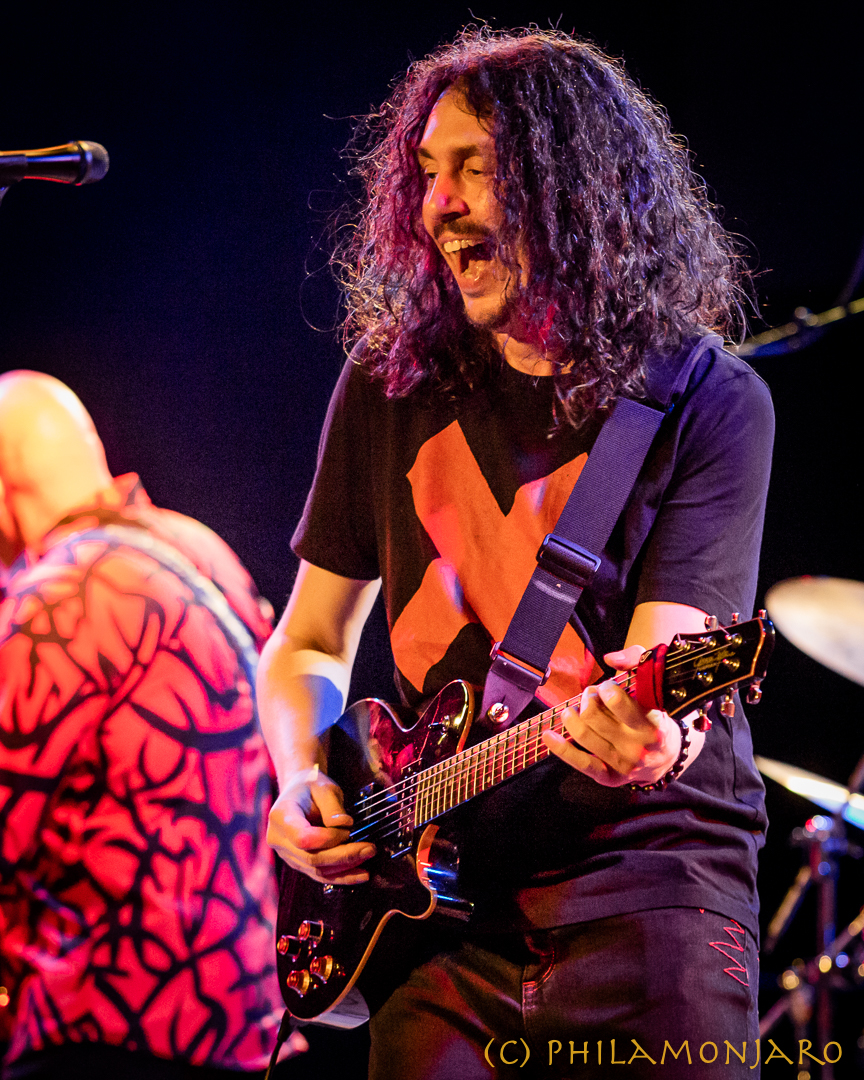 BT: The set is a mix of familiar hits and deeper cuts. What inspired your song choices?
Terry: Steve Tilling and I already knew half the songs because we'd performed them in the TC&I gigs. So it made sense to continue with, arguably, some of Colin's better songs and to strengthen the set with an equal proportion of Andy Partridge's songs.
Matt: There are clearly some songs that need to be performed. But I think the audience has appreciated some of the deeper cuts and some more original reworkings of songs. We've had a lot of positive feedback about "Wonderland," for example.
Steve H: For me, this set was already picked and what I had to learn. But it's pretty much a democracy regarding new additions to the set list.
BT: Do you think this has been cathartic for Terry? Addressing Andy's decision to stop touring back in the 80s?
Terry: I felt it good to play live to the audiences who were denied from 1982 to hear this music played by any of the original members of XTC.
Steve T: Touring is a dream come true for Terry. He never thought it would be a possibility, especially as over 40 years have passed since leaving XTC.
Matt: Most definitely. I think Terry's had a ball.
Steve H: As far as I can tell, Terry is at home touring and he's missed the road so, yes, I think he's a happy chap.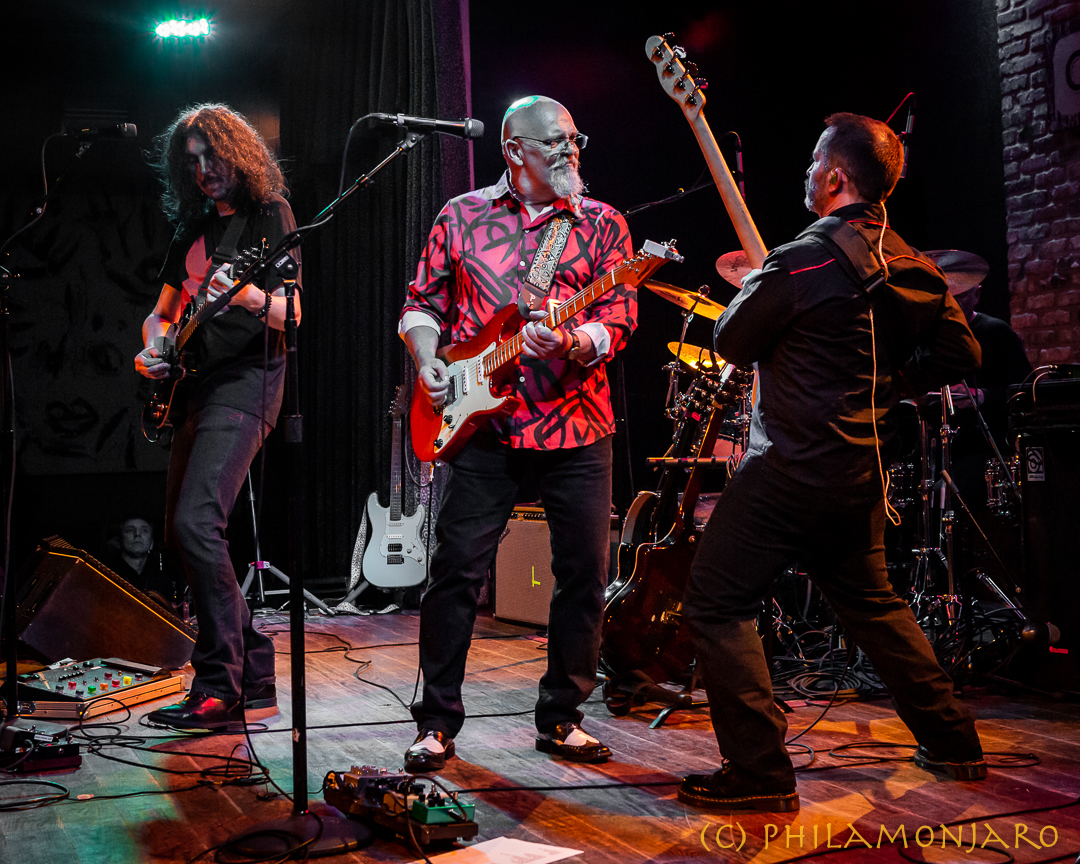 BT: Steve, you have a big role to fill singing Andy's part on lead vocal. How has it been for you personally?
Steve T: I'm uncomfortable copying people. Andy's vocal style is unique. But what he might lack in "traditional" vocal styles, he more than makes up for in emotion – which is more important, I think. I try to focus on bringing some of that character to his songs. It's not identical but I hope it's enjoyable.
Terry: I think Steve Tilling has done an admirable job singing these songs in light of the fact that many of them were not recorded with live performance in mind.
BT: What is your personal favorite song to perform? What about that song is so special?
Terry: I found "King for a Day" tricky to play originally as the shuffle style is not my best. But I love playing it now.
Steve T: "Respectable Street." I love the energy and the lyrics, which I can really relate to.
Matt: "No Thugs in Our House." It's got attitude – great lyrics and my favorite middle section.
Steve H: Impossible to answer. I'm enjoying the complexity of every song! Each one brings its own challenges to the table.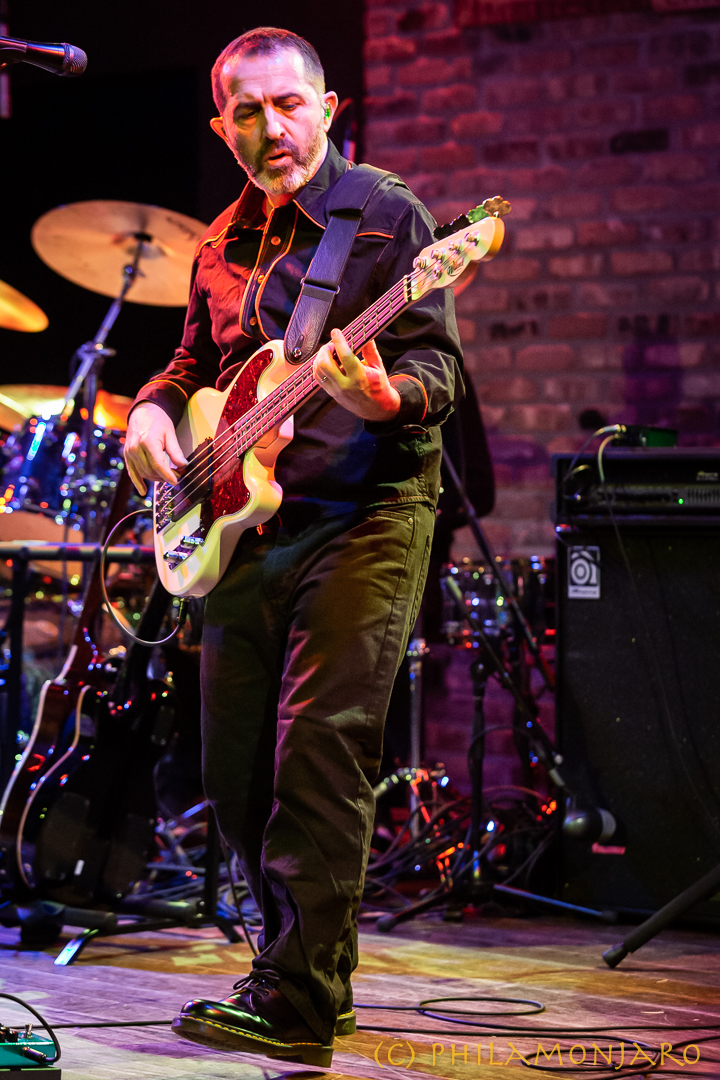 BT: What is the most surprising thing that you have encountered while on this tour?
Terry: The most surprising and also rewarding thing was the warmth of EXTC's reception whilst performing.
Steve T: The number of conspiracy theorists who seem very happy to sidle up to me and start spouting their nonsense!
Matt: For me, it's how grateful people have been that we've made the effort to come to North America to perform these songs. I just wasn't expecting that at all.
Steve H: The vastness of North America, some surreal venues, the warmth of the audiences, the differences between North America and the UK in their approach to music. And much more.
BT: Steve, had you ever seen XTC live back in the '80s before they stopped touring?
Steve T: Unfortunately not – I was ten when XTC stopped touring.
BT: Are there any plans to write songs or record? Continue touring?
Terry: We have plans to write and perform our own songs which hopefully we can release independently. But touring is basically what EXTC is about.
Steve T: Yes!
Matt: There are songs being written as we speak, so I'm certain they will get recorded at some stage. And yes, more touring is in the pipeline.
Steve H: There are rumblings of writing so watch this space, I guess.
BT: Do you have a parting comment for our readers?
Terry: Come out and see EXTC – this is as close as it will get to the real thing.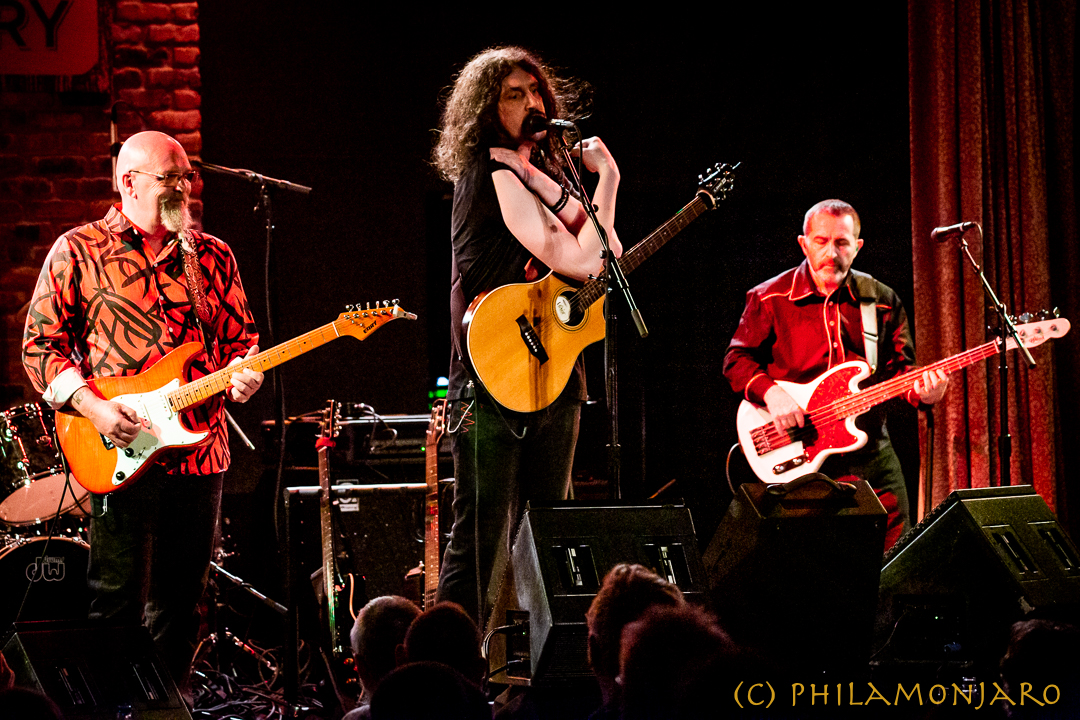 Set List (March 30, 2022 @ City Winery Chicago)
Set 1:
This is Pop – White Music
Statue of Liberty – White Music
No Language in Our Lungs – Black Sea
Towers of London – Black Sea
Wonderland – Mummer
Scatter Me – TC&I
Sacrificial Bonfire – Skylarking
Big Day – Skylarking
No Thugs in Our House – English Settlement
Standing in for Joe – Homegrown
Ball and Chain – English Settlement
The Ballad of Peter Pumpkinhead – Nonsuch
Set 2:
Dear God – Single (intended for Skylarking)
King for A Day – Oranges & Lemons
Sgt. Rock (Is Going to Help Me) – Black Sea
Earn Enough for Us – Skylarking
The Mayor of Simpleton – Oranges & Lemons
Where Did the Ordinary People Go?
Grass – Skylarking
The Meeting Place – Skylarking
Respectable Street – Black Sea
Generals and Majors – Black Sea
Making Plans for Nigel – Drums and Wires
Encore:
Senses Working Overtime – English Settlement
Stupidly Happy – Homegrown
Life Begins at the Hop – single
#extc #xtc #terrychambers #stevetilling #stevehampton
#matthughes #philamonjaro #citywinerychicago #newwave #80smusic
#kingforaday #sensesworkingovertime