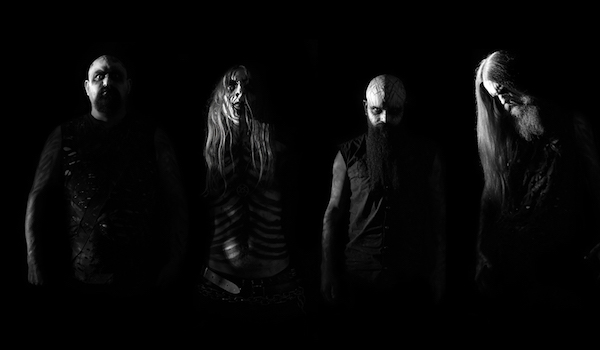 24 May 2019
Photo by Ixtlan Photography
Music festivals are a dime a dozen in the U.S. these days, but for fans of quality heavy tunes, one stands tall and mighty above the rest: Psycho Las Vegas. Now in its fourth year in Sin City, the festival huddles together representatives of every metal genre, indie-rock icons, post-rock phenoms, punk-rock legends and even some electronic artists for the unholiest of annual bacchanals.
In the lead-up to the festival — which takes place at the Mandalay Bay Resort and Casino from August 16 to 18, with an all-day pool-party kickoff happening August 15 — we are speaking with a wide range of participants.
Our latest conversation is with Norway's Thomas Eriksen, whose project Mork — along with 1349 and Rotting Christ — are in the running for "truest" black-metal band on the bill. The one-man studio project will also encompass guitarist Alex Bruun, drummer Daniel Minge and bassist Rob for their performance on Saturday, August 17. (Mork's fourth album, Det Svarte Juv, dropped last month on Peaceville.)
We spoke with Eriksen about how exciting it will be to play America for the first time, to see Megadeth perform and to deliver a "black mass" that will sate the ravenous appetites of devout fans.
Why are you particularly excited to play Psycho? What makes the festival special — both from a performance perspective and as a personal experience?
MORK: Since we've never been to the festival, I couldn't really say. But the fact that they contacted us and offered us the spot, as well as setting up two additional West Coast shows, is overwhelming. This will be our first shows on U.S. soil, which obviously is a big deal for us and myself, personally. We toured Canada in 2016, so that's close, but still far away.
If you've played the festival before, what memories do you have of it? If you haven't played it before, what are your expectations?
MORK: I became aware of the festival just last year, when my friends in Dimmu Borgir announced their participation. I later saw some footage and pics from the event and got to see the setting, with all the pools and palm-trees, you know. We can't wait. Really looking forward to play this event as well as get to visit "the" Las Vegas.
Do you have any surprises planned for your Psycho set, whether they be songs you wouldn't normally play, added stage elements, etc.?
MORK: Psycho Vegas will be Mork's first-ever US show. So, we will bring our plague and deliver it the way that only Mork can. The Mork followers in the pit can expect representation from each of the four albums.
Do you prefer playing in the heat or in the cold? Indoors or outdoors? What are the advantages and disadvantages of playing at the time and on the stage where you're scheduled to perform?
MORK: Both hot and cold shows can be hard, I suppose. The in-between will always be preferred. However, we take what we get and make the best of it, nevertheless. We have not received a scheduled show time yet, so that remains to be seen. The hellfire will burn red when we're onstage anyways.
Tell me something that happened to you in Vegas that was supposed to stay in Vegas.
MORK: If I had actually experienced Vegas already, I probably wouldn't tell. Hopefully there will be memories made when we embark on our journey in August.
What other bands are you most excited to see perform at Psycho?
MORK: From what I've gathered, we're playing the same day as both Megadeth and Triumph of Death. That's something special to me, since I'm a lifelong fan of Megadeth and also respect and enjoy the legacy of Hellhammer. Everything else will be a bonus.
What friends of yours are also playing at the festival? Who are you planning or hoping to hang with in your downtime?
MORK: I recently bumped into Dirk Verbeuren of Megadeth, so we will probably meet up whilst there. There's plenty of people around these events, so it's going to be a good time socially, for sure. Our brothers in 1349 [who also hail from Norway] are playing the festival as well, but sadly they appear the same day we're traveling to the next show.
What can fans and newcomers expect from your performance(s) at the festival?
MORK: Mork always bring an energetic show packed with killer songs and a true passion for what we do. See you all in Vegas and hope to have as many of you as possible gathered for our black mass on Saturday.
For previous installments of our Psycho Las Vegas preview series, check out our interviews with Tobias Grave, frontman of shimmering post-rock trio Soft Kill, and drummer Zack Simmons, drummer of blackened death-metal demigods Goatwhore.