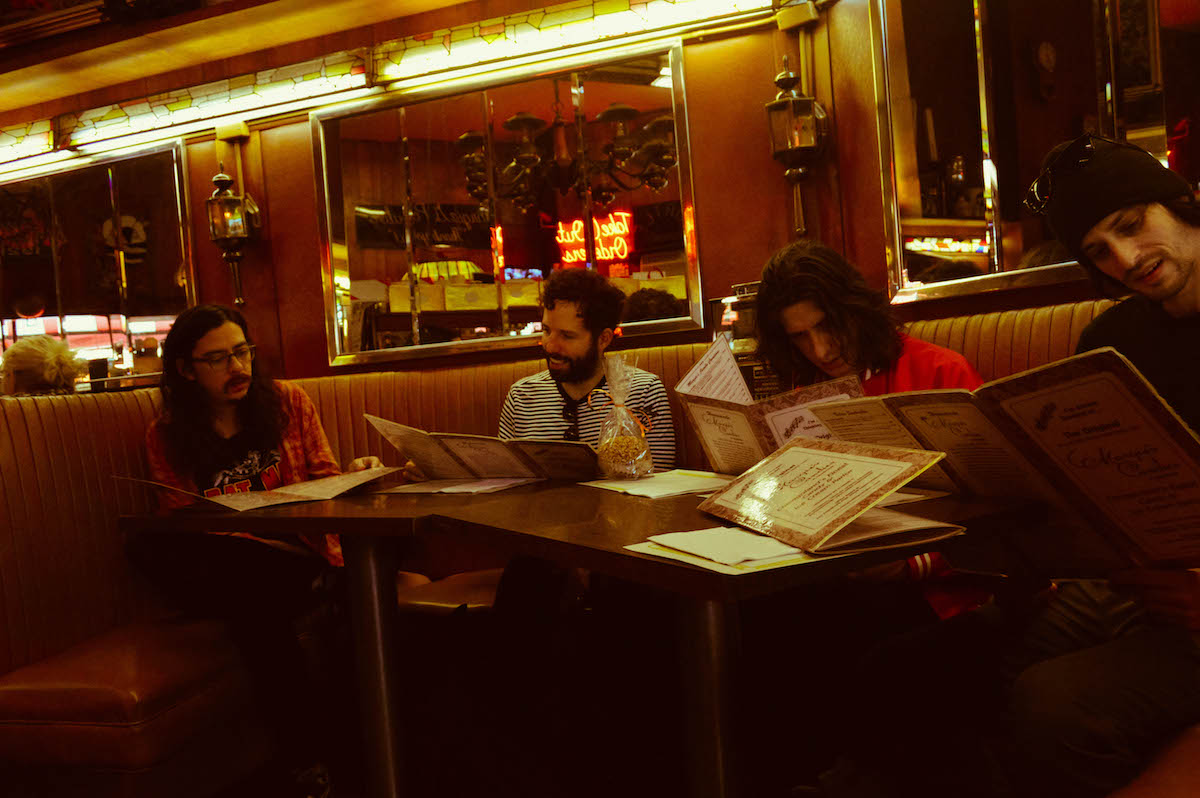 2 November 2017
When asking about Chicago's best bands, don't be at all surprised to see The Kickback towards the top of the list.
My day with the 4 began at the State Street Macy's, and after a long game of phone tag with guitarist Jonny Ifergan, we gradually assembled amongst fragrances and passing glances from customers.
Frontman Billy Yost remarks, "I haven't been into the Loop in forever", as the 5 of us desperately search for a good place to get photos. Thrift shops are too over-utilized, any business in the vicinity would be a challenge – it seems that of all places, downtown Chicago has little to offer. A change of pace seems necessary, and we mingle amongst businessmen and tourists as we head towards the CTA Blue Line.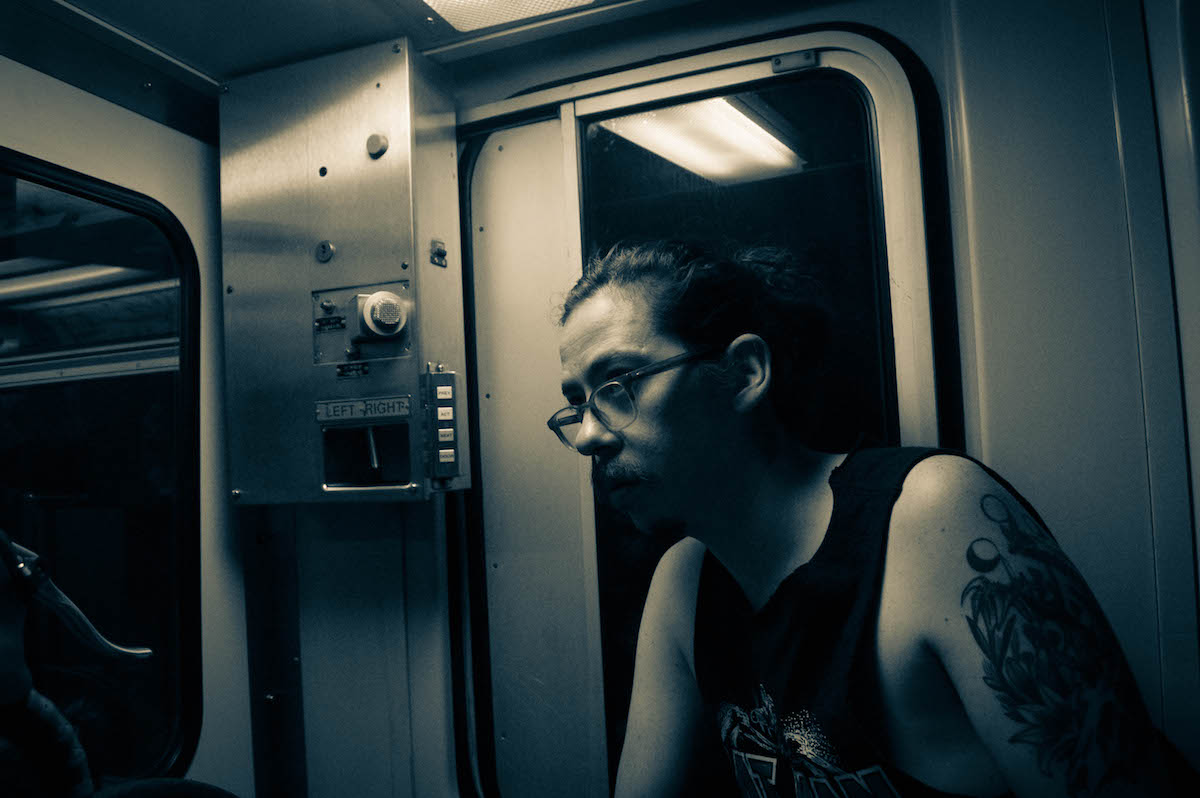 Questions are far easier now, introductions out of the way, it feels like nothing more than old friends going to lunch. Family and school are discussed, and as we descend into the depths of Chicago public transit, my burning questions bubble up.
"So, Craigslist"?
Yost seems initially taken aback at my query, my question garnered from having experienced firsthand the oddities of the website. It was through Craigslist that he had formed the band, mixing and matching until it was the 4 of them standing there, ribbing Ifergan for bringing his bike along on the journey.
Our destination was Margie's Candies, a Chicago staple located in the Bucktown neighborhood, nestled amongst taco joints and fast-gentrifying businesses. The decor largely unchanged from its inception, the business is perhaps most known for its large sundaes and old-timey feel. The decision was uncontested.
Seated at the booth, our orders (save grilled cheeses), had a simple purpose – to order the gaudiest and most colorful items off of the menu, to the confusion and bemusement of our waitress.
We sit and eat, discussing motel issues, festival appearances and dreams for the future, with the mention of a roller-rink entering conversation several times.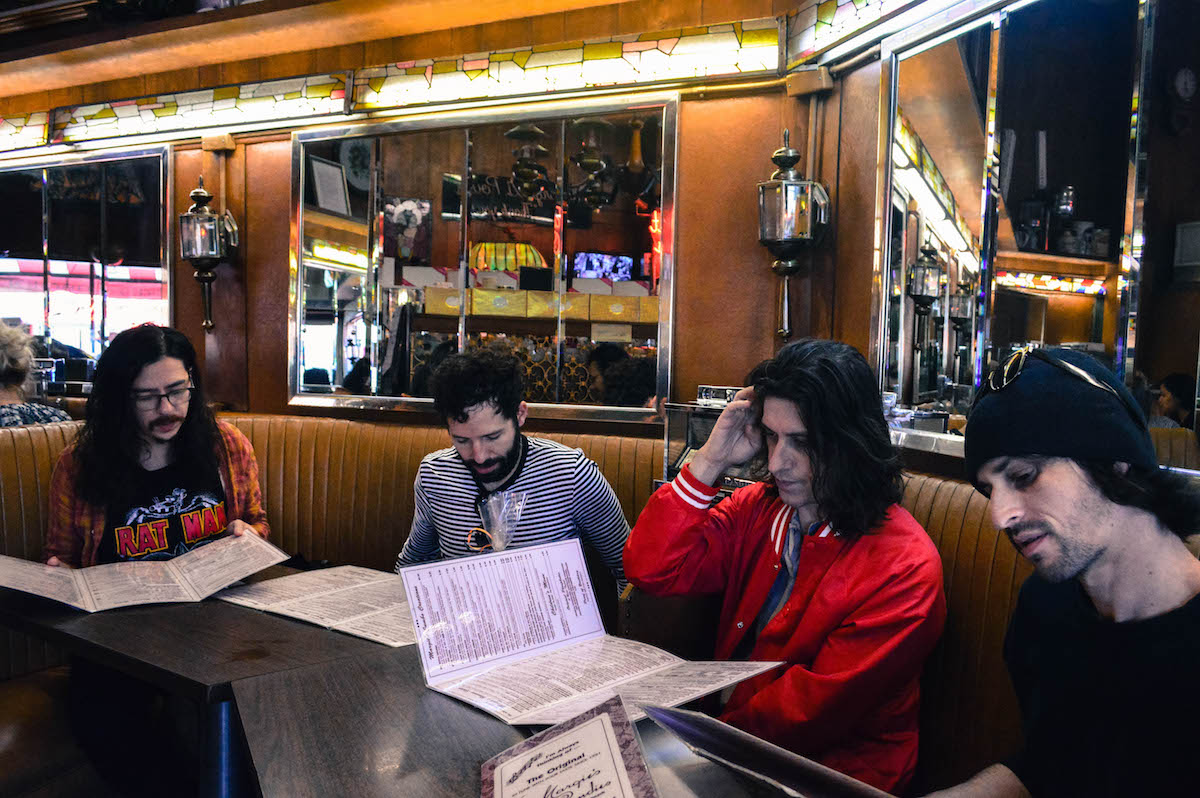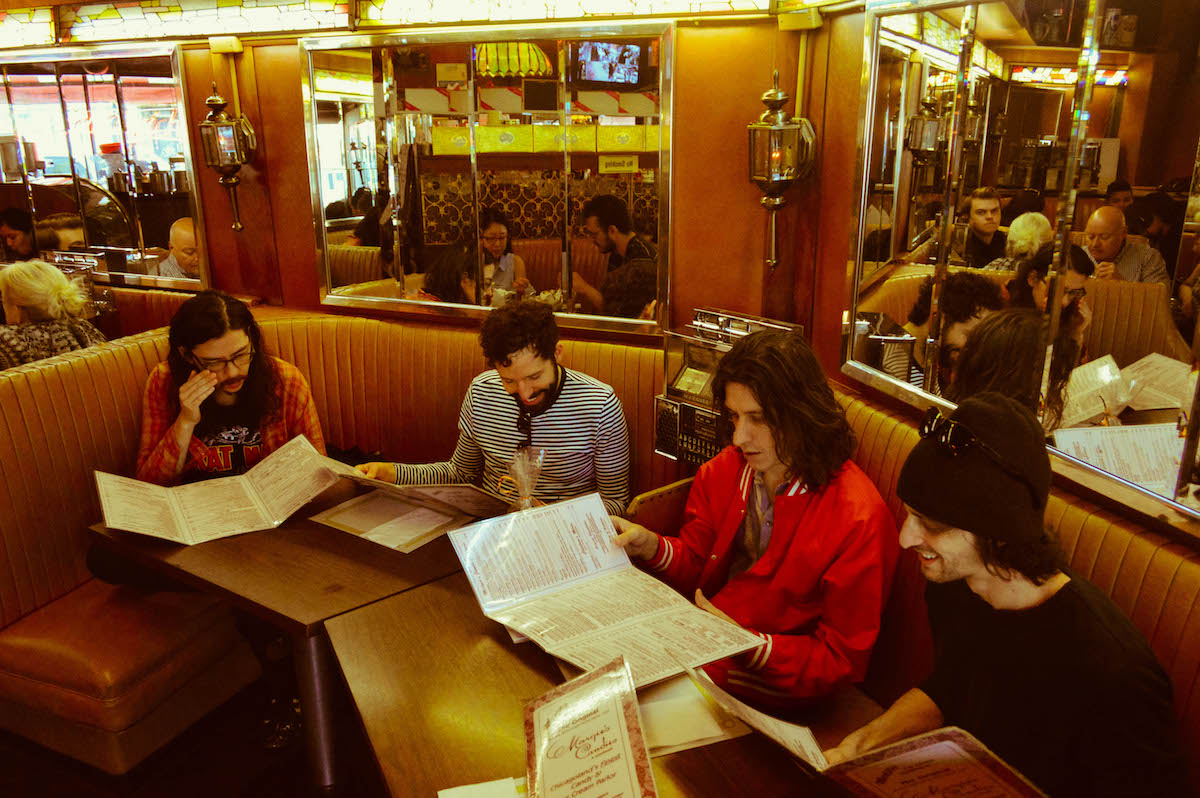 The Kickback is a band that we've been praying hits mainstream consciousness. It's tangible, humorous and honest. As we sat amongst colorful ice cream and fast-devoured sandwiches, this became all the more apparent. There was no veil amongst us as we marveled the sheer absurdity of our orders, and despite the reputation for their aggressive and highly entertaining shows, the afternoon was filled with stories, jokes and questions about the future.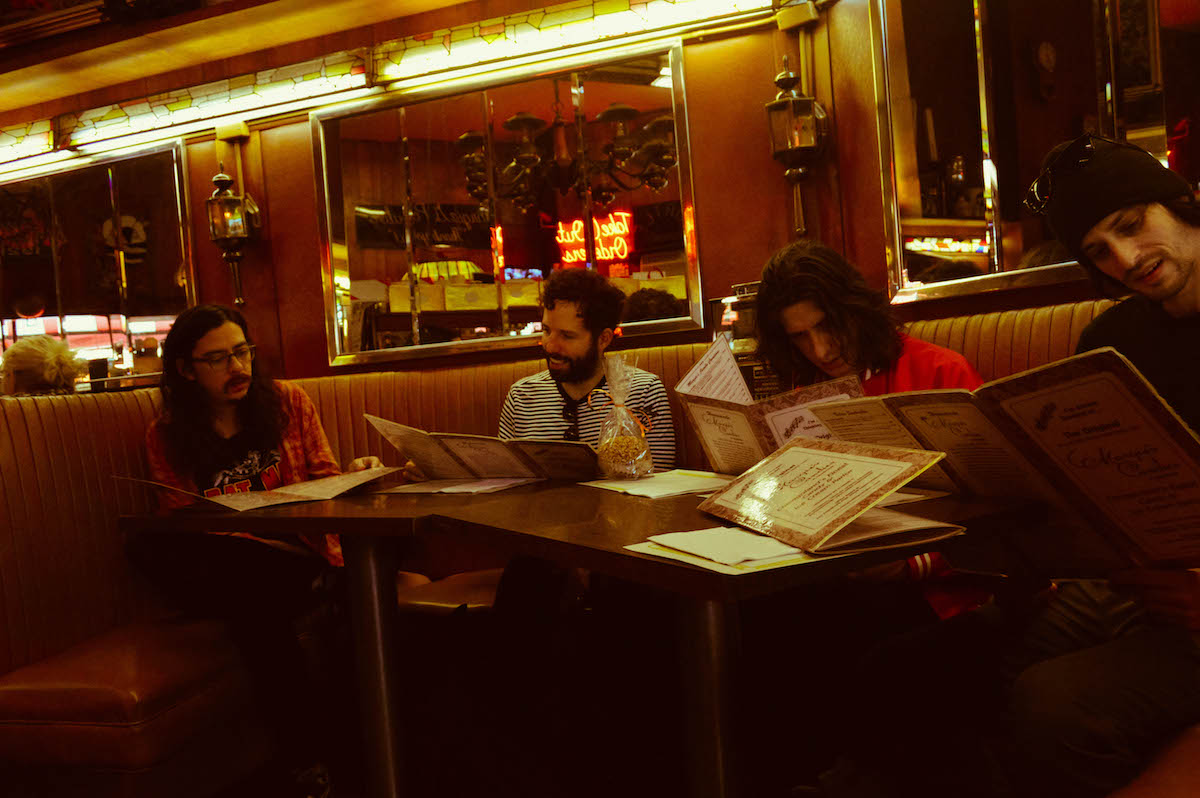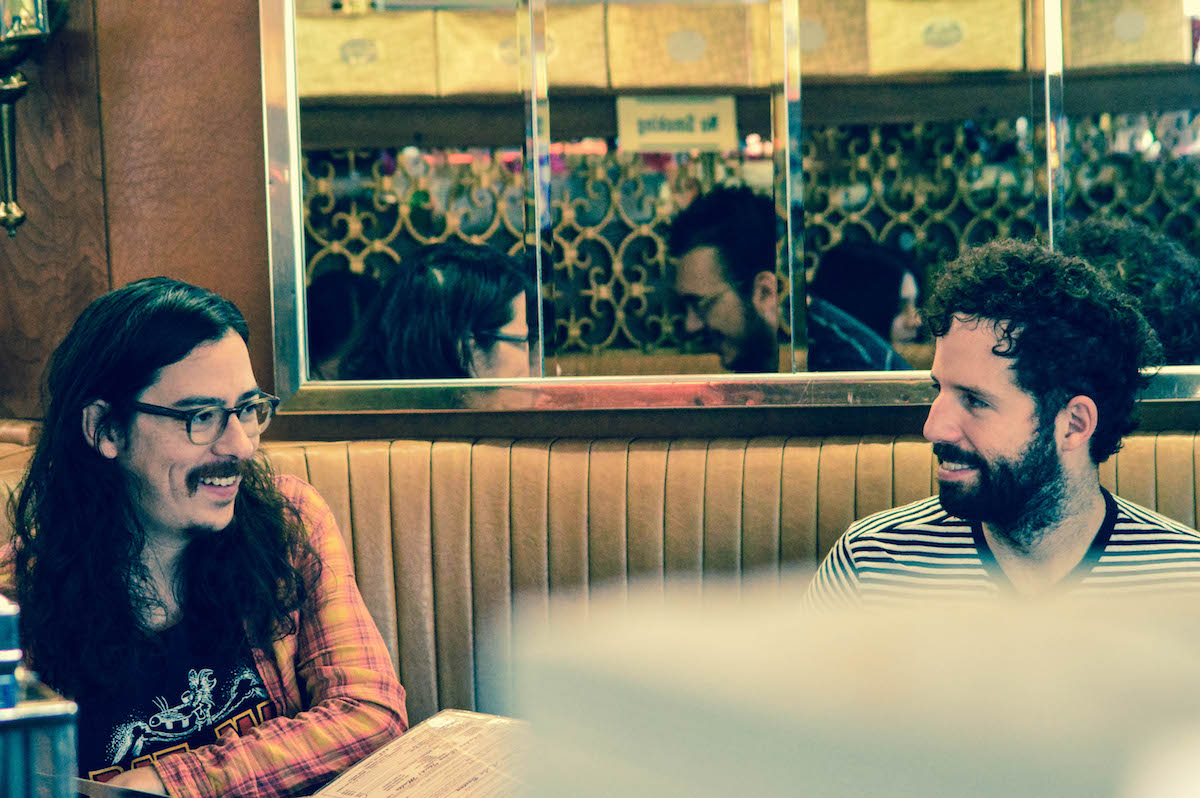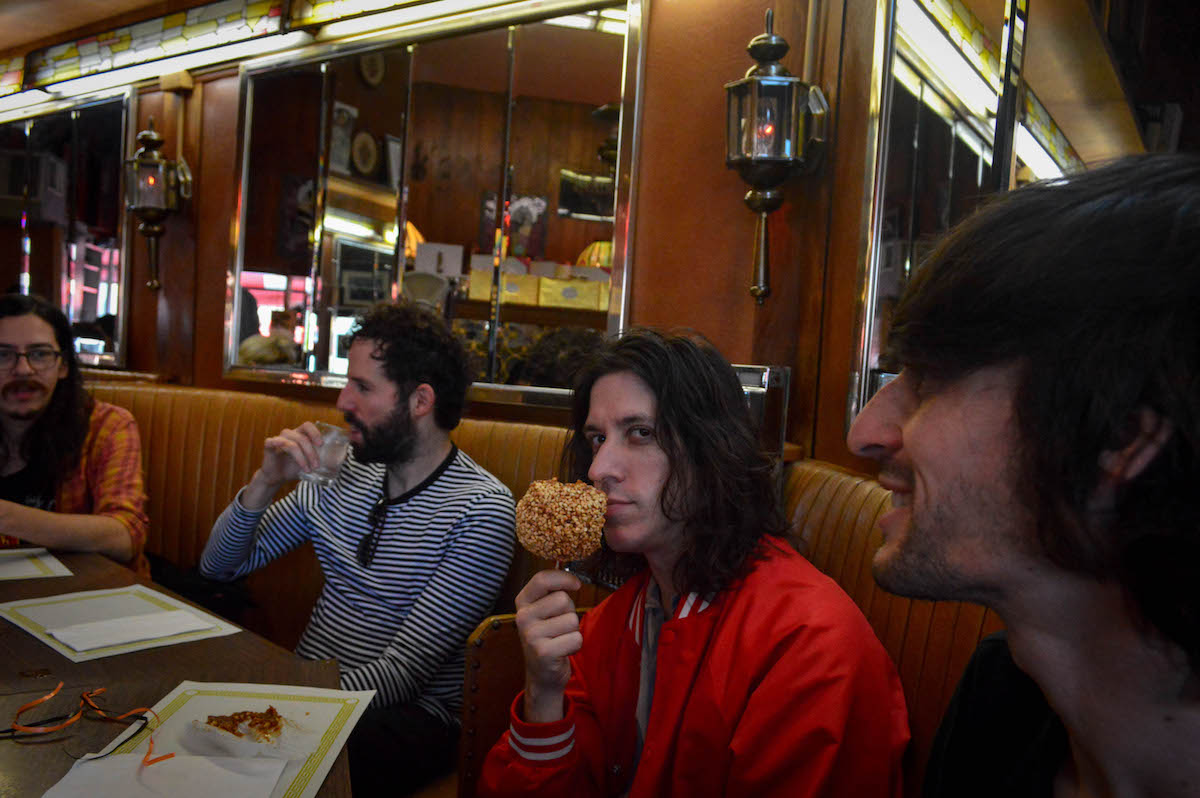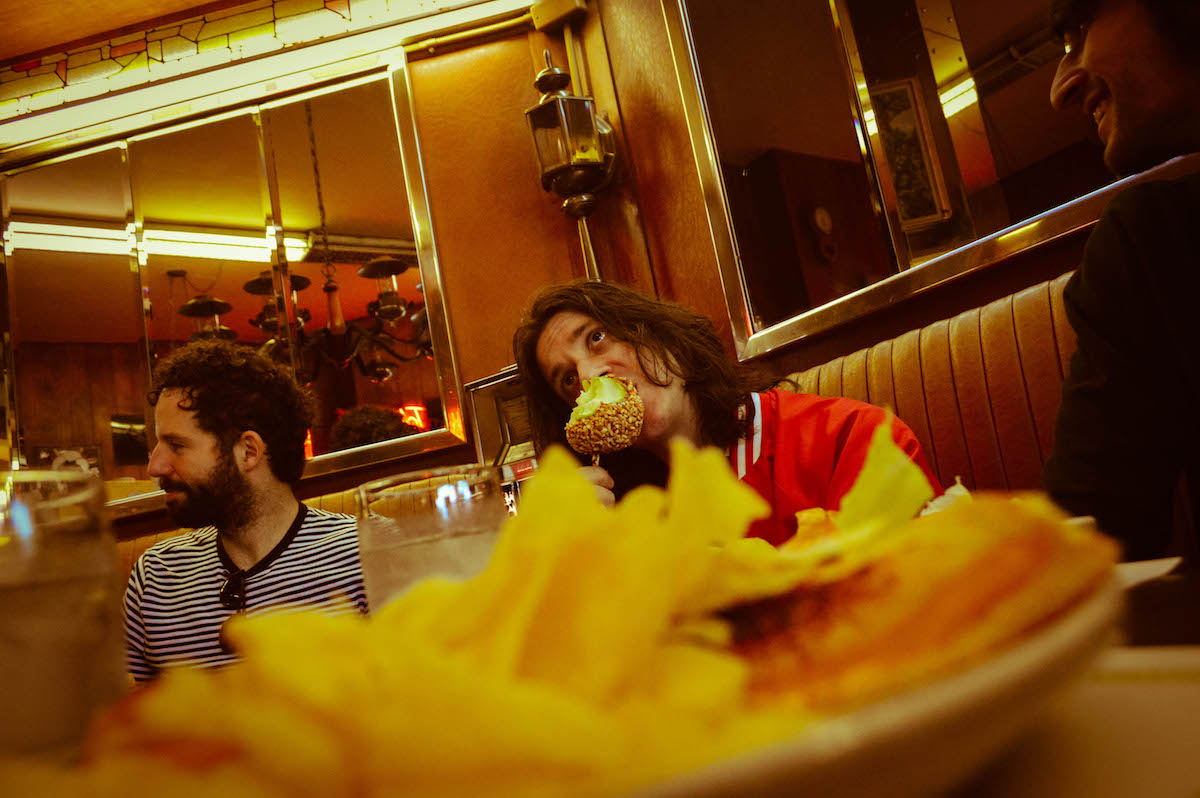 What the music industry needs most right now is honesty. A return to the basics, music that doesn't attempt to mold nor artists that attempt to mix and match for profit. This is what makes The Kickback so special – the honest, genuine pursuit of music, regardless of direction or profit. We need it more than ever.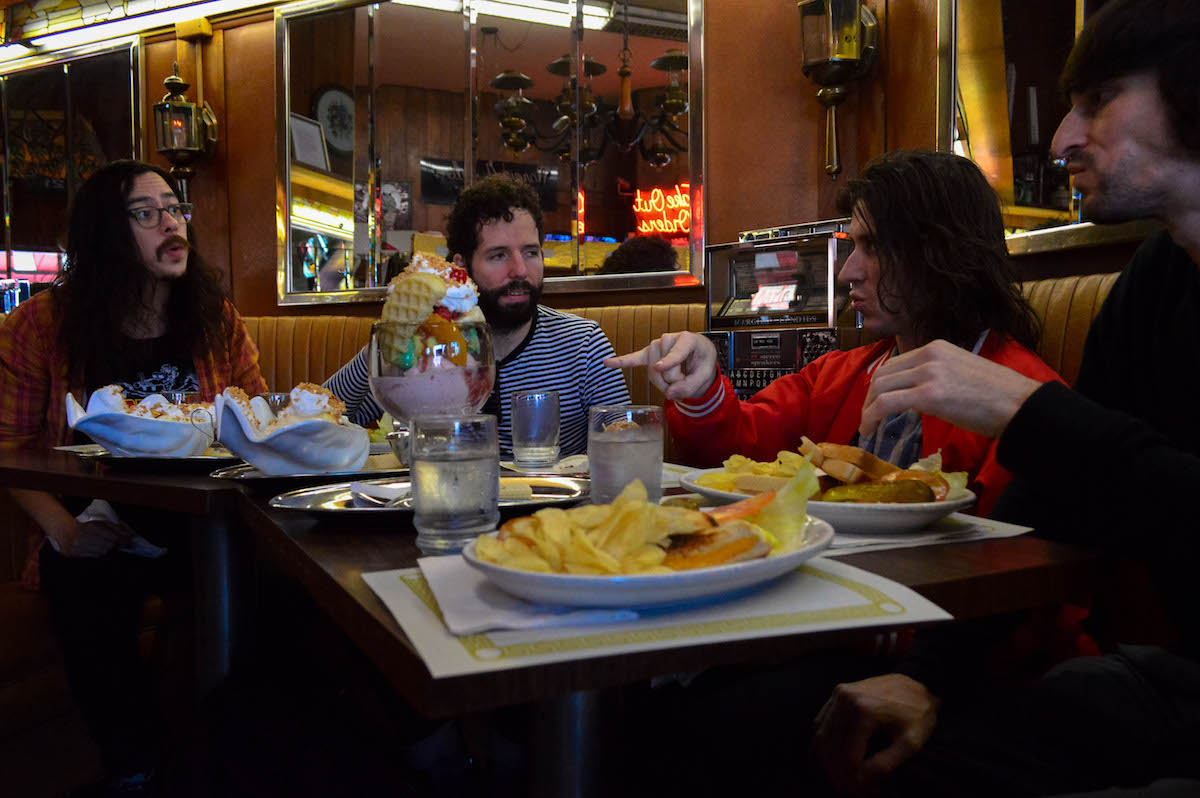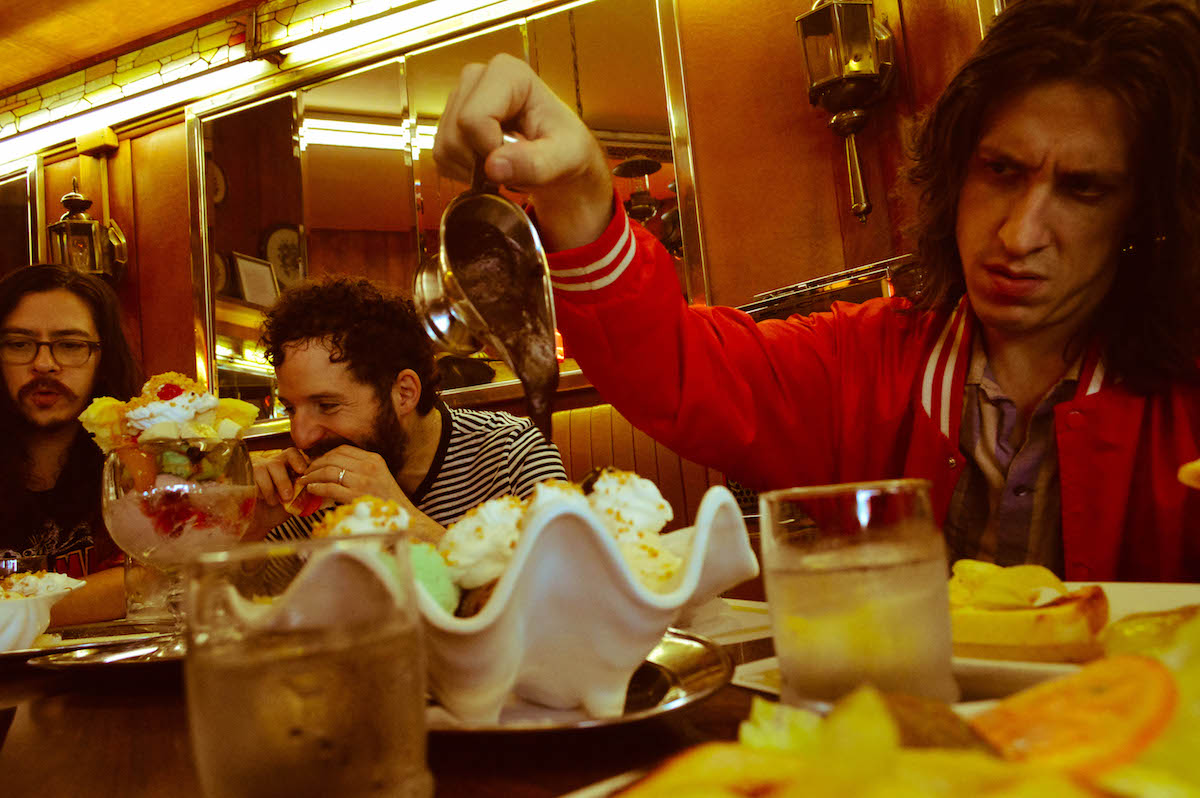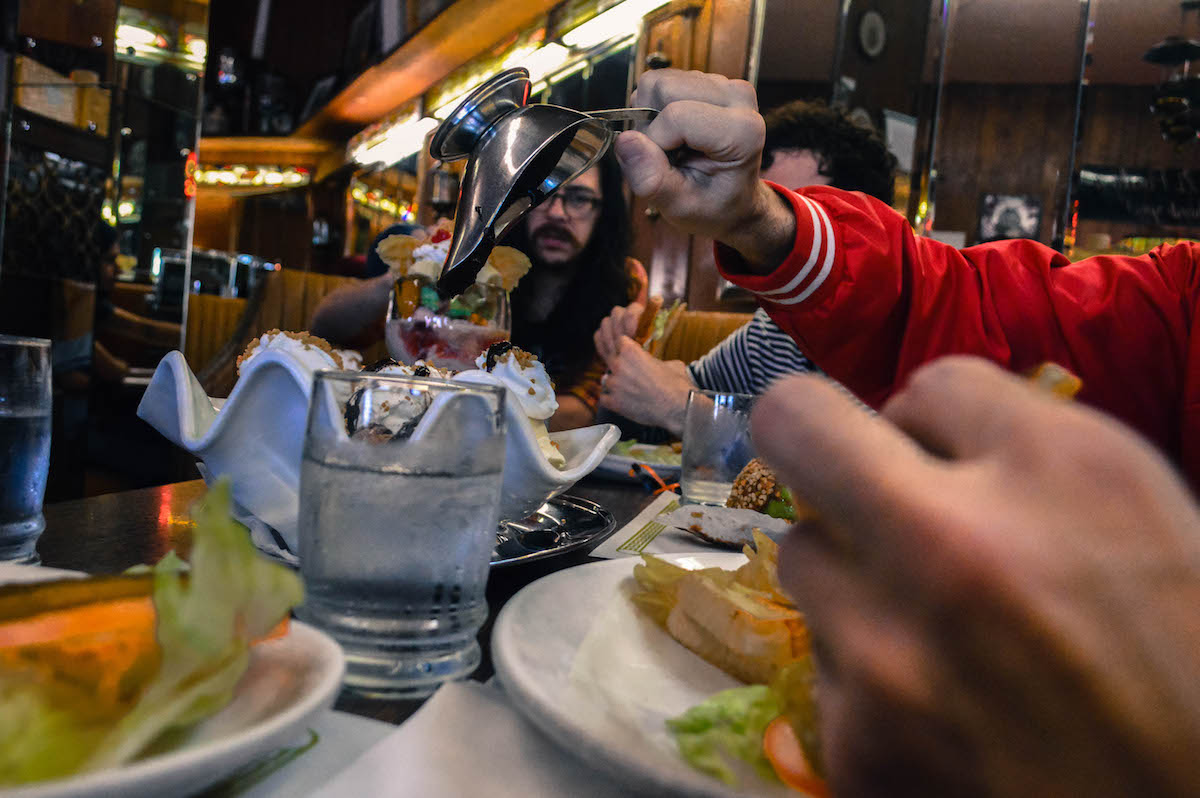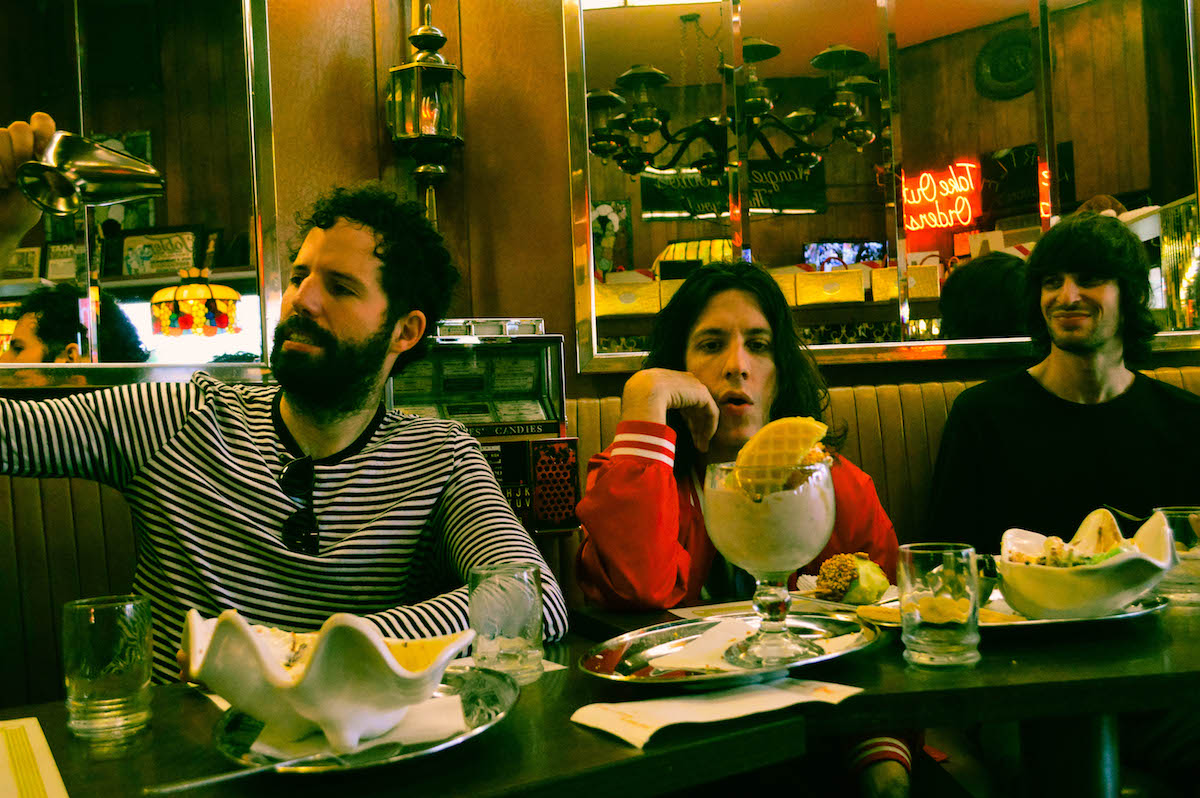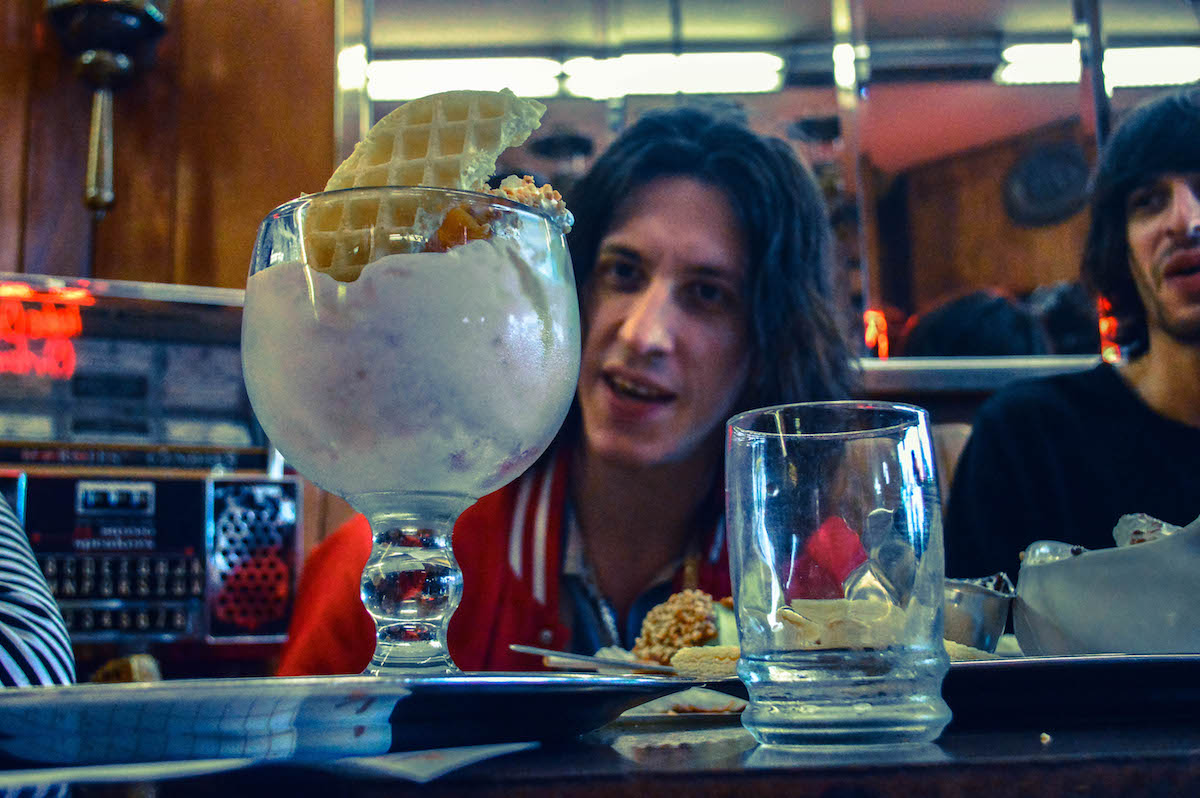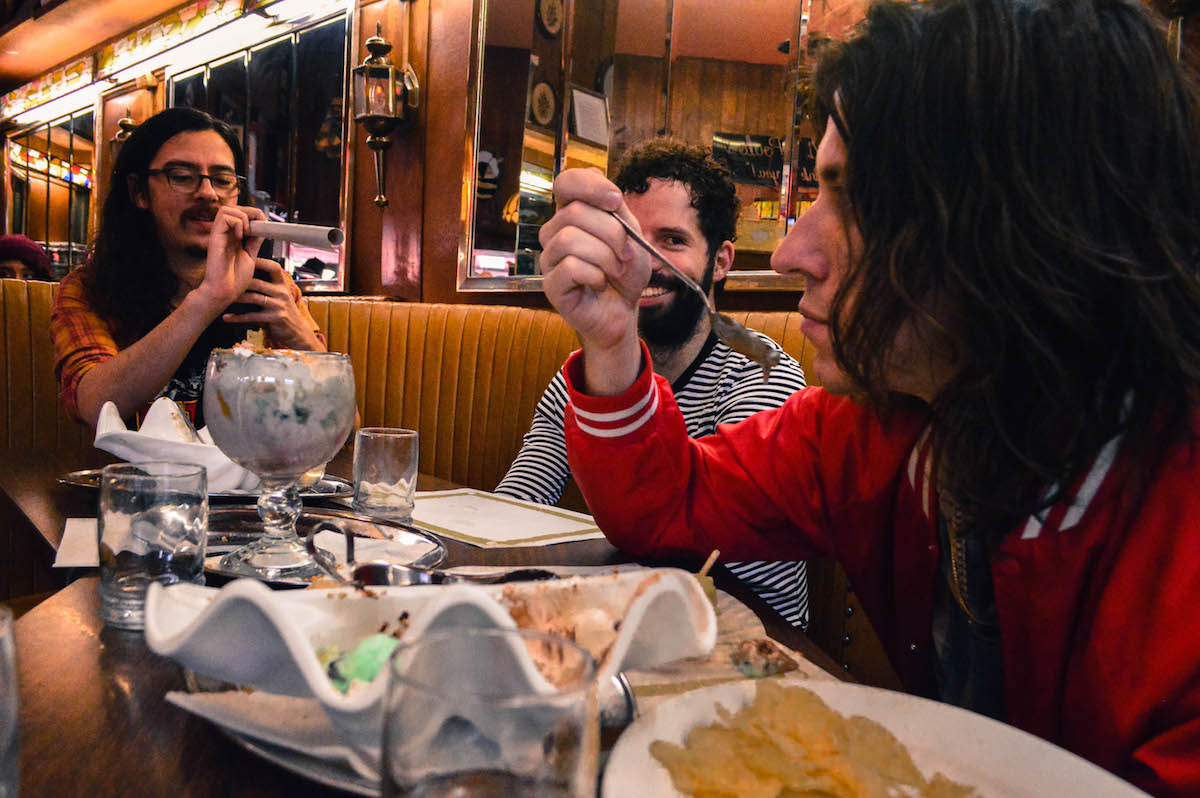 Weddings and Funerals, their sophomore album (produced by none other than Dennis Herring), is out now.
Be sure to catch them at Schuba's Tavern on November 6th. It's a performance you won't want to miss.