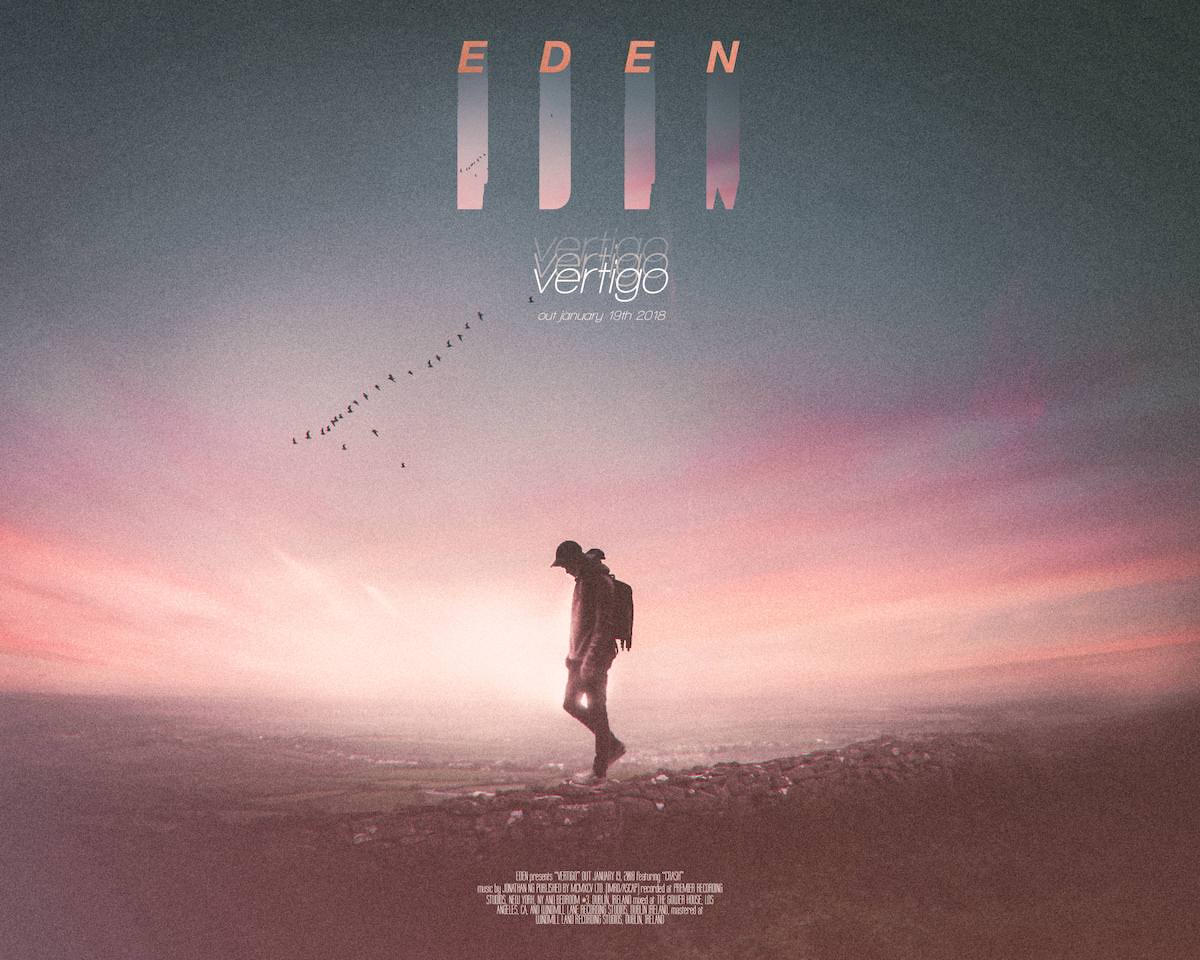 6 March 2018
Few musicians in the electronic world today can hold a candle to Jonathan Ng.
I had the opportunity to speak with the 22 year-old Dublin native shortly before the release of vertigo, on touring, authority and the necessity to create on your own.
What's playing a bigger festival like Bonnaroo like? Must be pretty unreal, seeing that massive crowd of people.
JONATHAN: There's definitely a really big learning curve compared to indoor venues. It's so fun though, like it's exhilarating to just connect with all these other people who are there to listen to my music.
EDEN is no stranger to the festival circuit. The summer of 2017 included appearances at Bonnaroo and Electric Picnic, premiering new music along the way. It's a 'different environment' for Ng – and while the culture and shows are incredibly exciting, he prefers a venue to an outdoor stage.
Do you have a routine before you head out on-stage? How does it feel before you're about to play a bigger show?
JONATHAN: Honestly I like still get nervous, for the few days just before I can barely eat and just get kind of jittery – I prefer solo shows because I can present better to my fans.
Presentation and experience has always been crucial for Ng. Classically trained in violin from the age of 7, while he says that he 'hated it initially', the experience of being a piece of the orchestral puzzle continued to stick with him. The authority ground at him, but orchestras, he said, were incredibly important, and being that singular piece in the larger dynamic embodied, what he called, 'the substance of music itself'. This substance is what ultimately motivated Ng to create what could be considered as the most ambitious project that a younger multi-instrumentalist has created today.
vertigo, he says, was different.
JONATHAN: I knew I wanted to make it all on my own. I'd thought about it for years, like even on tour I had finished the last song and just had all of these ideas. I'd met with a bunch of industry people in around 2015 after the EP had dropped, I knew it was already going to be called vertigo and it was just moving along really quickly.
In a day and age in which it's not uncommon to see at several writers for a song, much less an album, vertigo represents a significant departure from conventional musicianship, a process that had taken up his thoughts even while on the road. With two tours taking up the majority of 2016, Ng found himself busy, but the record was always on his mind. icarus was penned the day after he arrived from tour, and as he told me, he had the 'necessity to just do this all on my own'.
It's looking to be a promising year for Jonathan Ng. A 2 month world tour spanning both the United States and Europe kicks off with legs in Arizona and California in the coming days, and as I pressed him for future plans, he tells me he has no intention of really slowing down.
JONATHAN: I'm honestly pretty good with my current standing as it is, I just want to be able to live comfortably and keep doing what I'm doing, it's pretty crazy that I'm like getting paid to do what I love and honestly, that's like all I need.
vertigo is an album not to be missed. Catch EDEN in the United States proper through April, joined by *VÉRITÉ in the coming legs.