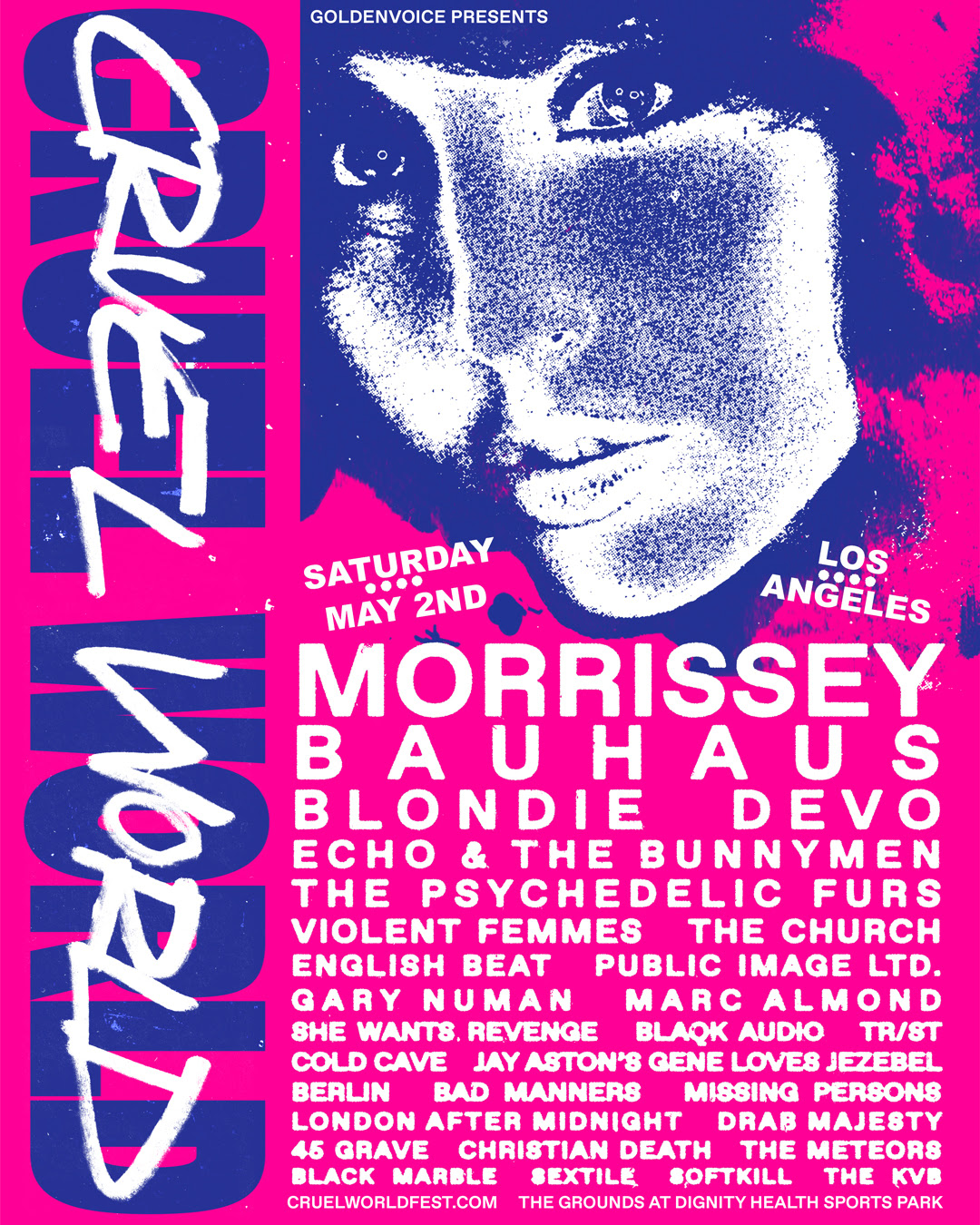 15 February 2020
Within minutes of going on sale on Friday, tickets for the Cruel World Festival had completely sold out. It's not surprising considering the epic lineup of post-punk, new wave and pre-wave bands including Bauhaus, Blondie, Devo, Echo & the Bunnymen, Public Image Limited, Violent Femmes, The Church, Gary Numan, English Beat, and The Psychedelic Furs.
The one-day event takes place May 2 at The Grounds at Dignity Health Sports Park in Los Angeles. In addition to the late 70s-early 80s heavy hitters, the lineup also includes newer bands like Drab Majesty, The KVB, and Sextile (reuniting for their first show since 2018).
While many fans are ecstatic about the event, some were perplexed by the confusing tier system and high ticket limit (8 per person) that seemed to encourage scalpers. Goldenvoice has set up a waitlist and will hopefully be releasing more tickets to the general public.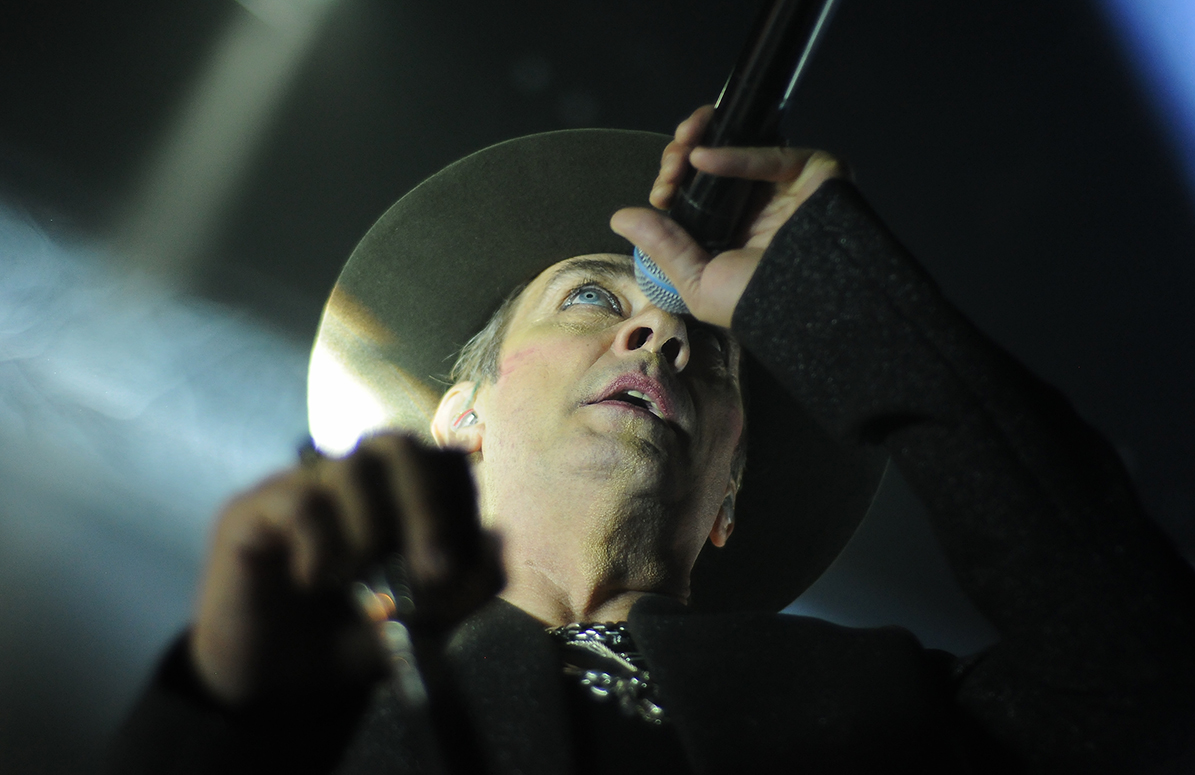 Peter Murphy of Bauhaus in Los Angeles November 2019. Photo by Cecilia Fonseca.