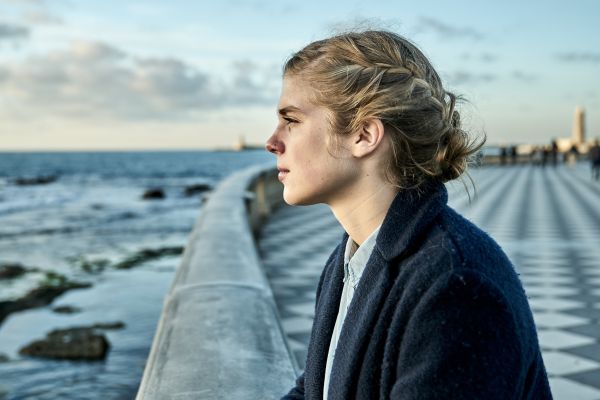 22 October 2019
Bleu Roi – Photo Credit: Stefan Rüst
The Big Takeover is delighted to host the premiere of "Front Yard", a song taken from Bleu Roi's forthcoming full-length release entitled Dark/Light, which will appear via Plus Plus Records and streaming platform on October 25th.
The album explores the complex relationships between light and dark that are found in life and that are mirrored by our own personal, emotional ecosystems.
The acoustic indie pop gem "Front Yard" in particular is a breezy account of the cyclical ebb and flow of love – always in motion, but never exhausted. If you could imagine music that sounds and feels as light as a salt-sprayed zephyr – with guitars and vocals defying gravity with grace, blowing through your hair – this is it.
Bleu Roi are Jennifer Jens (vocals, keyboards), Imogen Jan (keyboards), Axel Rüst (guitar), and Stefan Rüst (drums).
Website
Facebook
Twitter
YouTube