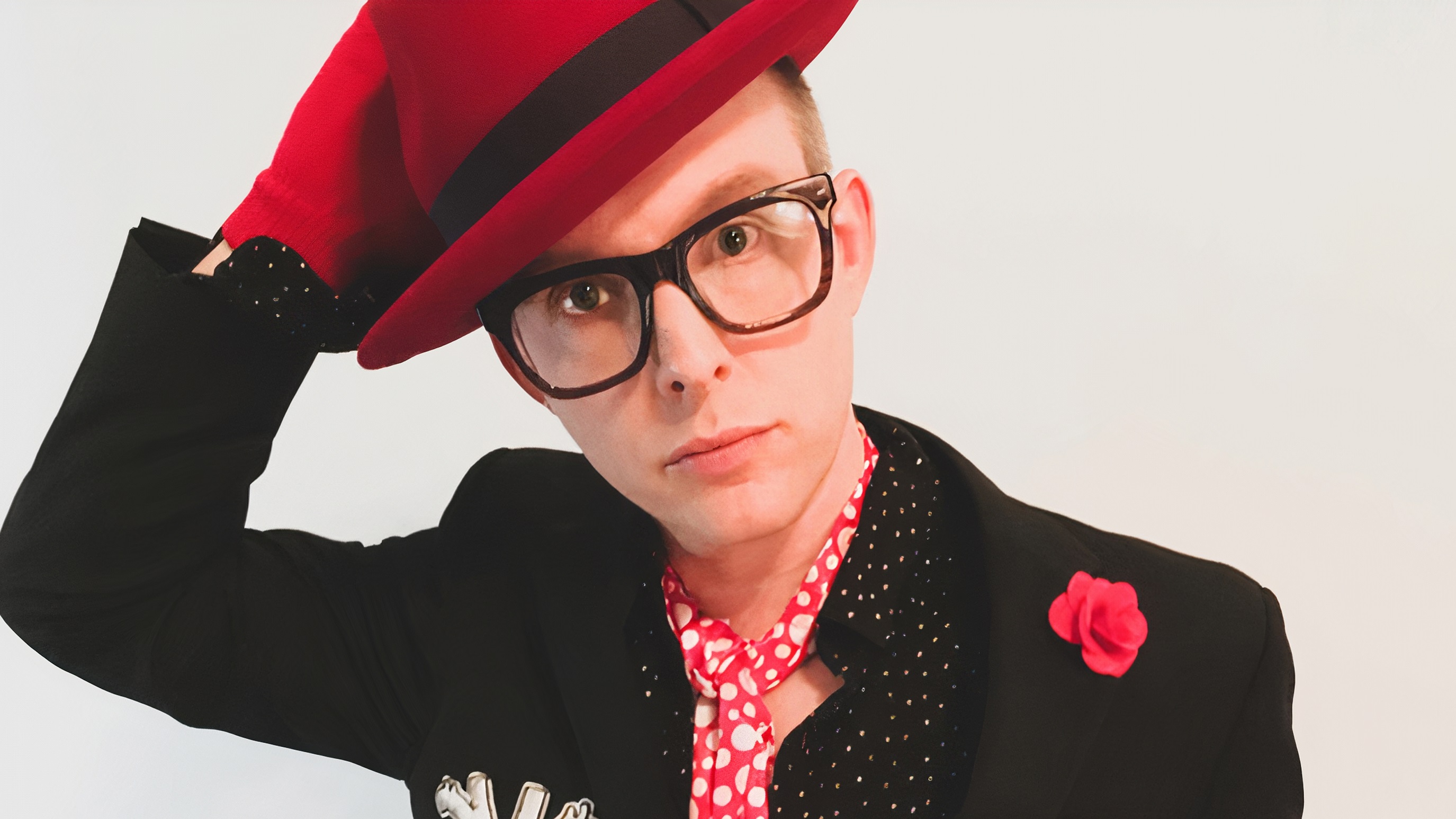 10 June 2022
Photo Credit: Asia Mechikoff
A demo of "Witching Hour" had been moldering in Jeremy Little's computer archives, originally intended for an EP that never came to fruition. The Ohio native's husky tenor has been heard in over 100 commercial jingles, and he was a featured singer on the global Celebrating David Bowie tours in 2016-17, joining Bowie's band in backing the likes of Ian Astbury, Perry Farrell, Oscar-winning actor Gary Oldman, and Gavin Rossdale. But since relocating from LA to Nashville in 2017, Little has mostly worked alone in his home studio composing music for cable shows such as Castle Rock, Fringe and Shameless.
In 2021, "craving a little self-expression" and wanting to spread his producer wings, he started recording "Witching Hour." Sung over an ear-catching pop hook and a magnetic rhythm section (Chris Cornell/Alanis Morissette drummer Blair Sinta and Tom Petty & the Heartbreakers bassist Ron Blair), the lyrics speak to a conflicted world.
"Blair Sinta and I have performed together many times over the years and I'm always entranced by his musicality and artistry; one of the few drummers in the world who understands how to heighten the meaning of a song. I struggled in vain to record a bassline that I liked. Eventually, after many failed attempts, I realized that I was doing a very bad imitation of Ron Blair (Tom Petty and The Heartbreakers). I called up Ron and told him my dilemma. Mercifully, he agreed to help me and play on the track. I went to his studio in California, and in the blink of an eye the bassline took shape. His playing gave the song weight and soul. My missus and I took Ron out for tacos afterward and thanked him effusively for rescuing my song."
The video was filmed at a Nashville studio and nearby farm by Little's writer/photographer wife, Asia Mechikoff, the video is peopled by a theatrically garbed tribe of musician and dancer friends from Tennessee and California who responded to Little's call: "Wanna play?" Emerging from two years of pandemic shutdowns and isolation, they happily embraced the invitation to don masks, feathers and face paint.
"I produced and mixed and wrote it, and we made the video completely on our own. Asia directed it, we made the costumes, I made the props — it's almost like our DIY arts and crafts project," Little recalls with a laugh. "As an artist, if one opportunity shuts down — say, you can't go out and play in front of people anymore — that part of you will still find a way to express itself somehow." Its fantastical imagery evolved out of their back-and-forth conversations. (As did the change in his normally understated presentation, he acknowledges with a laugh: "I wanted to play with image a lot" — going "drag queen big" with onscreen style. "I'm very influenced by Bowie and I make no bones about that.")
"I was dealing with some people who had passed away, and because of the nature of the lyric, I liked this idea of creating a mythology within the video that explained the afterlife," he explains. "Our mythology had to do with this raven that ushered you to the next place. There's an ambiguous sense of me dipping my toe into the afterlife and coming back out."
Many marriages have ruptured in close quarters during the pandemic, but Little and Mechikoff have been creatively productive. Among other things, they've co-authored a sci-fi rock 'n' roll musical, Atom; at present they're working with a production company to adapt it for a podcast. That opened the door to video collaborations. "We haven't murdered each other yet," Little wisecracks. "It works because the song is my domain and the video is hers. Asia had a real vision for this; she wanted it to be a short film."
The "Witching Hour" video is just one product of Little's reignited interest in boundary-pushing collaborations. He and blues-rocker Jake La Botz have recorded a handful of trip-hop-infused tunes for an EP (as The Oui Gees), while his ambient Dream Songs project offers chill instrumentals for fellow insomniacs. It's a stimulating new phase of his career. Pleased with the vibe of "Witching Hour," he and Mechikoff are making more videos; he likens the process of filming "Witching Hour" to "scratching an itch" and anticipates releasing more singles with different lineups of friends.
"Going forward, everything is going to be very much about a visual presence as much as a song presence. I like the idea of a complete piece of artwork."
Big Takeover is excited to host the exclusive premiere of "Witching Hour" –
website
instagram
twitter
youtube