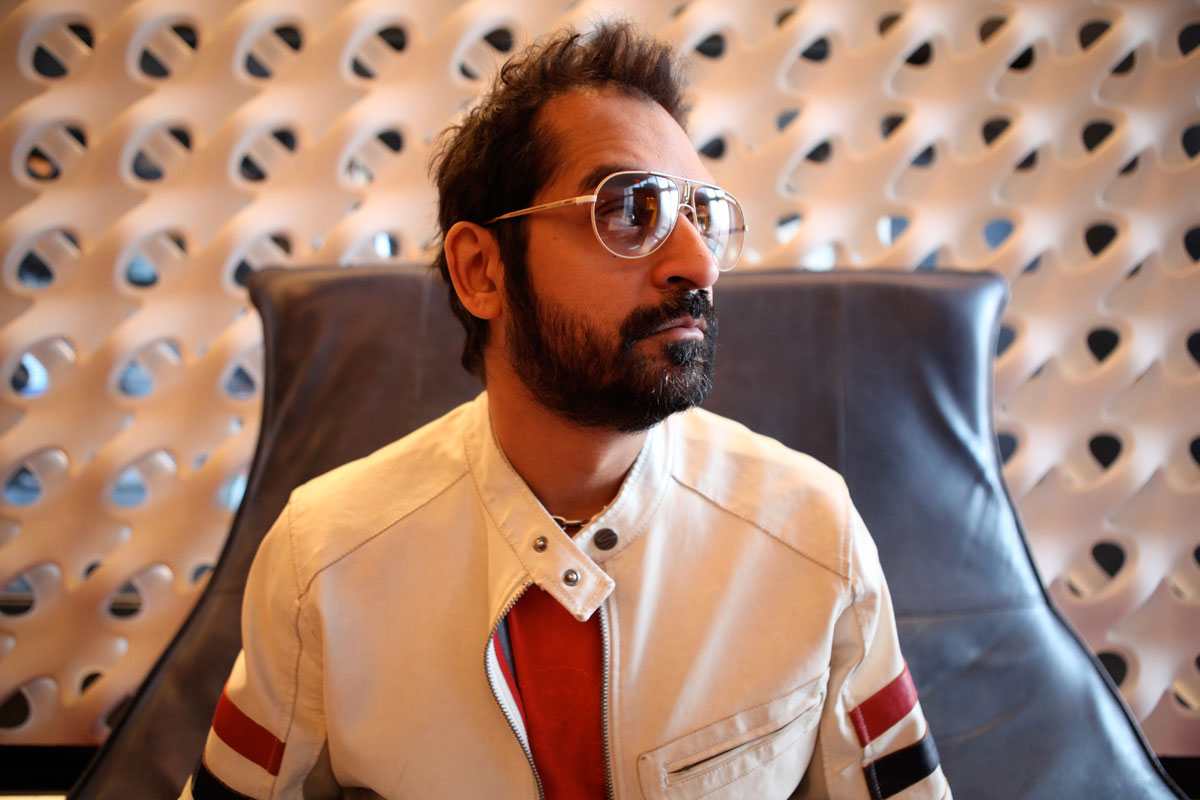 18 December 2015
Happy Friday! Today we are pleased — honored, really — to premiere the title track from Up, the new album by Karsh Kale.
The British-born, New York City-raised producer and multi-instrumentalist of Indian heritage has spent the last two decades zigzagging the world, headlining major festivals and spinning records at the White House for Barack Obama. In 2011 he opened at the Hollywood Bowl for Bollywood's biggest composer, AR Rahman.
That same year he joined Alicia Keys, the Black Keys, Norah Jones, and Gary Clark, Jr. at a tribute concert for George Harrison in New York City. Kale's remix of John Lennon and Yoko Ono's "Give Peace a Chance" climbed into Billboard's Top 10 Dance charts. Collaborations with Imogen Heap and Anoushka Shankar have made him a go-to producer and player.
Kale cites both Led Zeppelin and Shakti (the world fusion group led by guitarist John McLaughlin and Indian violin player L. Shankar) as influences on the album's first single, "Up," and the colorful mix of Bollywood-style instrumentation and synth atmospheres make for a song that wouldn't sound out of place on a recent Beck or Beta Band record. It's also one of the few times in his career Kale sings in english.
Enjoy it!
Up will be released January 29.