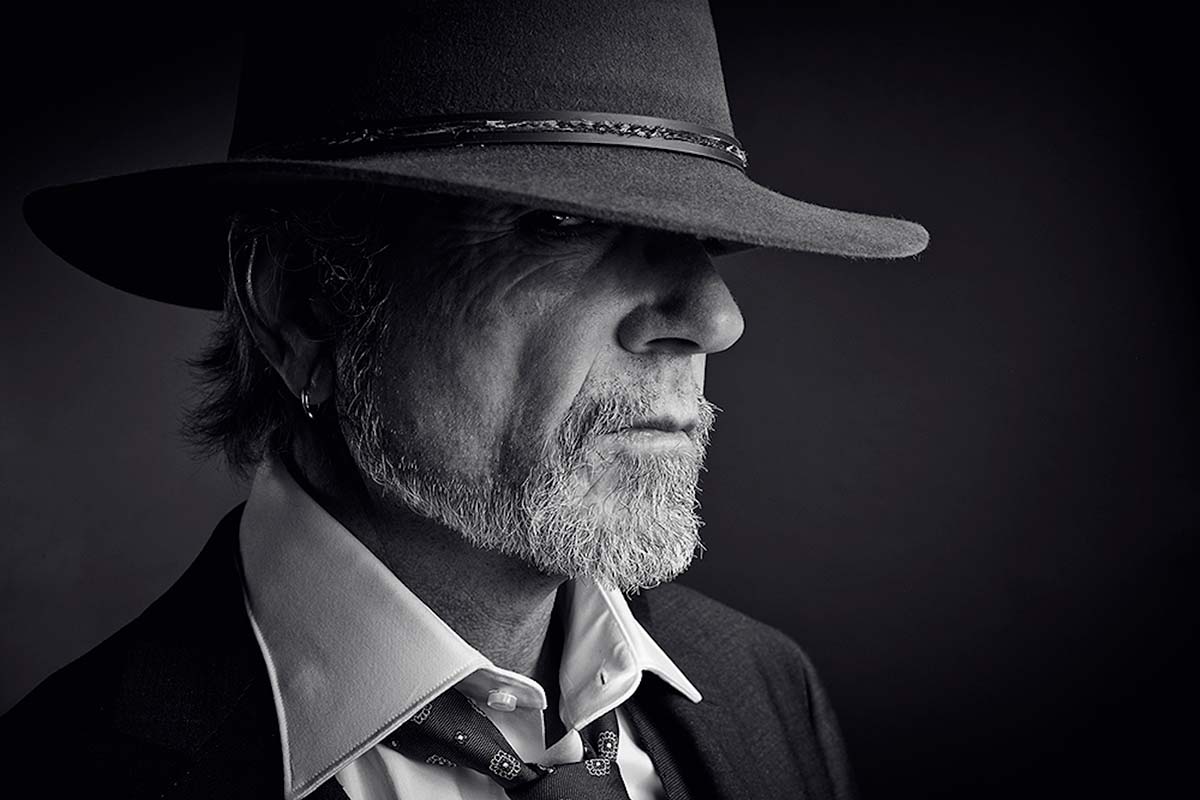 4 September 2021
Photo by Toby Burrows
"I'm trying to create a kind of wild forest of sound, and it all should be tangling and interweaving. Things stop. Parts of the tree are dead, and they've stopped growing, and then other bits are sort of going bananas, and there's flowers and thorns and weeds and moss. And when you look at it, it's just one big hole."
This is The Hall of Counterfeits, and Steve Kilbey has passed its corridors for several decades. A continuation of material he originally wanted to make on his third solo album Remindlessness in 1989, The Hall of Counterfeits goes down the many colored vestibules and opens every door, peering inside, out, and beyond any constructs.
"It's more than this sort of the grandiose ambition of it," says The Church frontman of the dichotomy between both albums. "When I did 'Remindlessness,' I wanted to make a sprawling double album of all kinds of styles, to give people a sonic playground to wander through. And then when this one came up, the ambition of it and the execution is completely different."
Remindlessness was recorded in a home studio with samplers and drum machines and very few musicians—with the exception of a violinists. "This record is about musicians playing together," says Kilbey, who welcomes a concoction of organ, piano, hurdy gurdy, cello and more bygone instruments on the 23 tracks of the double album. "It's about the songs, but it's also focusing on how I'd like to make records when I have access to really good players, arranging and getting them to play the way I want. A lot of musicians are very hung up on how their instrument should sound and what it should be playing. I just wanted to break all the rules. I didn't want it to be like anything else."
Along with his "Winged Heels"—many who worked on Kilbey's 2020 release Eleven Women, a collection of songs centered around 11 distinct females—drummer Barton Price, Reuben Alexander on harmonica, harpist Taras Jones, and backing vocalist Rachel Poh, Hall travels through Turkish, Middle Eastern and other ancient beats on Hall tracks like "Amorous Plethora," "Bound in Servitude" and "Horizon" with classically trained guitarist Gareth Koch, weaving in flamenco guitar and multi-instrumentalist Roger Mason (Models, Icehouse) jumping from nyckelharpa, Japanese key harp, an Irish accordion, various dulcimers, and other arcane pieces.
"I wanted to get musicians like that to do something different and discard the tendency to make everything resolve, and pretty, and perfect," says Kilbey. "I don't want that. The imperfections are beautiful. Imperfections are just as important as perfection."
On The Hall of Counterfeits, Kilbey isn't a fraud but merely the conduit in the character-driven humorous, sordid, and mostly frivolous tales, shape shifting his vocals around each personality.
"It all has its own patterns, and its own way of doing things that aren't manmade, and I contrast this kind of music to a city," says Kilbey. "It's blocks, and it's erected, and it's straight and square and at 90-degree angles. I'm trying to do away with the structure as much as I can and make it a sort of a wild garden, an overgrown garden of things just all making up this hole. In a garden and in nature, things don't grow perfectly and they don't all resolve. They stop and start, and they ebb and flow."
Kilbey adds, "I want a song to be like a river, going through a plane, and it just goes wherever it wants, and it has its own logic and pattern that defies the way a human being would build a road, so that's kind of what I'm trying to imitate, how I perceive the patterns of nature with this music in a sort of sonic sense."
Putting the finishing touches on The Church's 26th album, Kilbey became more immersed in his solo material and collaborations throughout 2019 and 2020, releasing Chyrse Planitia, Songs from Another Time (Music of Antiquity), both works with Koch, and "The Dangerous Age" with Kate Ceberano and Sean Bennett, along with working through the variants of Eleven Women, which bought him back to basics, writing on acoustic guitar.
"It reawakened my fascination with songwriting," shares Kilbey. "Suddenly I got fascinated with the idea of just sitting down with a guitar and writing songs and putting a bit of work into it. It's like if you were good at a language, and then you stopped using it, and lose it, then suddenly you go to that country and immerse yourself for three months."
Recorded in Australia throughout 2020, The Hall of Counterfeits treks across its global elements by way of sentimental, foolish twists. "I wanted ridiculous, naive happiness," says Kilbey of the album. There's sadness, nostalgia, and this preposterous stuff, like imagining myself as a gigolo from 5,000 B.C., bragging about all my goals in the ancient world. It's supposed to be funny, playful."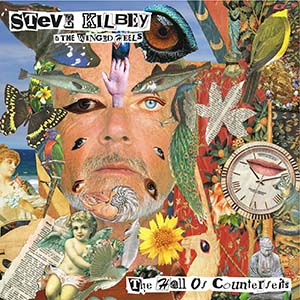 A collection of short stories by different authors, The Hall of Counterfeits visits the ancient Egyptian city of "Karnak," reimagining a world around 4,000 B.C. having access to rock music into the more Americana movement of "Warren," a loosely based tale of a ghost of an old piano player from the Gold Rush era who was said to still roam a hotel Kilbey once visited in Australia, embellished in a love affair with a woman named Janice. "I didn't like to think of him being lonely, or being stuck there forever," says Kilbey. "Then the voice in my head goes, 'his girlfriend should be called Janice, and she worked in the hotel, doing the laundry,' and it all just fell together."
In all it theatricality, Kilbey insists that even the sad songs are intended to be fun, and entertain, throughout Hall, spanning the celestial cadence of "Swinging on the Moon" through "Everything for Sale," which finds Kilbey a detached, cynical and sarcastic lounge singer, and the mixed bag of voices on Hall, closing on "Love Song Yet To Be Named," a song written in three minutes.
"In this world of war and diseases and economics and power struggles, none of those things are in these songs," he says. "There are no protests. There's no politics. The people in my songs are bawdy, crazy, angry, sad, happy. It's like Shakespeare, when it's all over, they're just actors on a stage coming on and doing their parts, then going away."
He adds, "I'm an actor. That's why it's called The Hall of Counterfeits. It's not gold. This is my life. I'm singing about my life. I'm an actor, and I'm in every song."
Playing someone different, whether a shift of vocals from song to song, Hall moves through Kilbey's entire ensemble of scenes.
"If you really want to get metaphysical, I am channeling those voices," says Kilbey. "I've completely invented them. I don't know if they're residues of past life. I don't know if they're memories of things I've seen and read or heard and imagined. I'm trying to drag someone through this album, making use of the full gamut of all their emotions."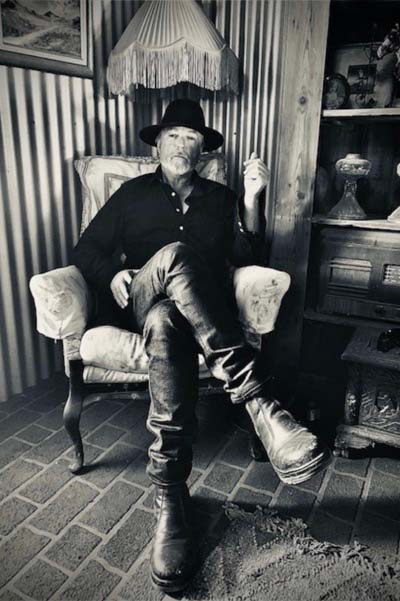 Recorded mostly live with very little patch ups or fixes, computers never intervened on The Hall of Counterfeits. "I have broken through into a realm of song," says Kilbey. "All the stuff I used to write, even on the first Church album, feels very forced and strained. There's something to be said for all those young pretensions, but that [earlier] stuff is like a piece of candy compared to a real delicious main course. What I'm doing now is like a nourishing, deeply refreshing bathing in music."
At the end of the day, Hall is escapism. It's entertainment. When a fan recently told Kilbey that they fall asleep to the album, he responded "that's perfect."
"That's what it's for, to fall asleep, or to listen to as you walk down the street," says Kilbey. "Sometimes you can sit down and give it your full attention. Then other times, it's meditative and you drift off. I'm just thinking of absorbing music in all different ways. You don't have to concentrate on it. It can play under any sort of circumstance. And in the end, after all the sort of analysis and highfalutin words are over, it's supposed to be fun."
Music can be beautiful and ugly, and Kilbey relishes all its cracks and flaws.
"It's all part of the imperfections," says Kilbey. "We're not all perfect. Even in beauty, all of the men and women that I consider beautiful, very few of them are perfect. I like people who are a bit strange. That's why Hall of Counterfeits is. It's accidentally beautiful, and sexy."