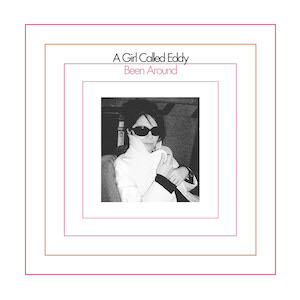 26 January 2020
Erin Moran, who records as A Girl Called Eddy, released her entrancing self-titled debut in 2004. Finally, she's returned with Been Around, a follow-up that's just as beautiful and haunting as its predecessor.
Although it echoes the likes of everyone from Dusty Springfield and Chrissie Hynde to Carole King and Dionne Warwick, Been Around is no simple act of reverent nostalgia. Moran's pop classicism feels fresh and urgent, turning romantic tales of regret, desire and occasional hope into timely dispatches from a heart roiled by the sheer intensity of everyday life. The buoyant "Jody" is an ode to a long-lost friend ("He liked to call me kid, I liked it when he did") while the shimmering "Someone's Gonna Break Your Heart" mixes New Wave and girl-group vibes to thrilling effect. The elegant melancholy of "Not That Sentimental Anymore" provides the perfect setting for her dark, stately voice, which conjures a world of emotional travail; when she sighs, "What brought me to tears just yesterday now only gets in my way," her weary disappointment makes total sense.
Been Around features some A-list collaborators, among them co-producer Daniel Tashian (whose credits include Kacey Musgraves' Golden Hour) and composer Paul Williams (known for the Carpenters hits "Rainy Days and Mondays" and "We've Only Just Begun"), who co-wrote one song with her, but this is Moran's show, and a compelling one it is. While it's tempting to lament her prolonged absence, there's no arguing with the stunning results.