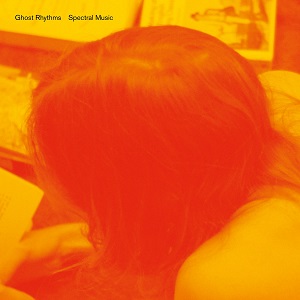 10 December 2021
Parisian ensemble Ghost Rhythms opens its sixth album with a sound you don't usually hear on one of its records: a human voice. Amongst the nimble rhythm moves, ambient string sounds, myriad keyboards and jazz/prog melodies there's some actual singing – a seemingly unusual move for this primarily instrumental band, until you realize the sound is so buried in the mix as to become texture rather than communicative force. More phantom voices appear on "Spectral Music, 2" as if the specter of the title hid in the background of the recording studio and leapt in when appropriate. The tuneful "Spectral Music, 1" and adventurous "Tumulte Opaque" feature the voice of the late Wyatt Hopper, founder of the Research Institute for the Telepathic Hypothesis in Music, who also serves as one of the record's chief inspirations for a work that questions the true effectiveness of technology on human communication.
Elsewhere the band continues its genre-agnostic mission to create some of the most colorful and compelling speechless music on the planet. The Latin jazz aesthetic of "Le Mont Marsal" (another in the group's string of tributes to mountains) gives a sense of lightness that playfully obfuscates the high musicianship behind the beat. "Uchimizu" mixes lively rhythms with angular riffs and contemplative harmonies, keeping the track off-balance, while "A Distance" moves gracefully from ghostly ambiance to odd-timed menace. Accordion, strings, sax and guitars form the backbone of "Odradek," the kind of fusion that illuminated the early 70s before monotony took hold.
"Thoughtography" and "L'Autre Versant" bring all of the Ghosts' virtues to a head: multiple rhythms, stupendous melodies, jazz improvisation, a broad instrumental pallet, ambitious arrangements, and a sense of music as pure expression, an antidote to what the band thinks of as the manufactured telepathy of remote communication. Hopper thought music was itself a conduit for telepathy, and when Ghost Rhythms is at its best, as it is on Spectral Music, you'll be drawn in so deeply you just might believe he was right.