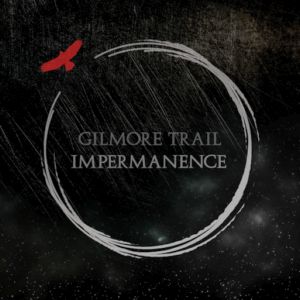 3 January 2022
Recorded in 2019 and only now finding a slightly belated release, the third album from Sheffield UK Post / Prog rock innovators Gilmore Trail makes some familiar and equally less so noises across its 7 tracks. Quoting influences you will probably recognise – King Crimson, Mogwai and Pink Floyd alongside others perhaps less widely known such as Oceansize and Buckethead, and with a significant reputation amongst the Post / Prog scene that they have gained over twelve years as a band, Impermanence is a structured and verging on meticulously put together collection of instrumental guitar rock.
Opening track "Ruins" is being featured as a taster for the album, and while that track and follow up "Distant Reflection" are intricate and musically adept in their performance, it's with fourth track "Echoes Of Solitude" that Gilmore Trail properly reveal themselves, beginning with the field recordings that introduce the track, through the crashing powerdriven guitar chordage, the sax break and the less frantic mid section that's maybe a reference to Islands – era King Crimson, the track brought to a salutary conclusion in just over nine minutes. Really, this is what I want to hear from a 21st century Prog band, and if the track somehow overshadows what has gone before it, then we should probably assume there is a methodology of some sort at work here.
As it is, Impermanence has the feel of, if not exactly a concept album, then of a piece of composition which has been put together with deliberation and with the purpose of achieving an overall effect. This level of planning can of course work both for and against a rock band, and while it's possible to appreciate the musicianship it's also possible to hear the band occasionally pushing against the structures they themselves have created. The next Gilmore Trail album may not be quite so much of a symphony, I'm thinking.