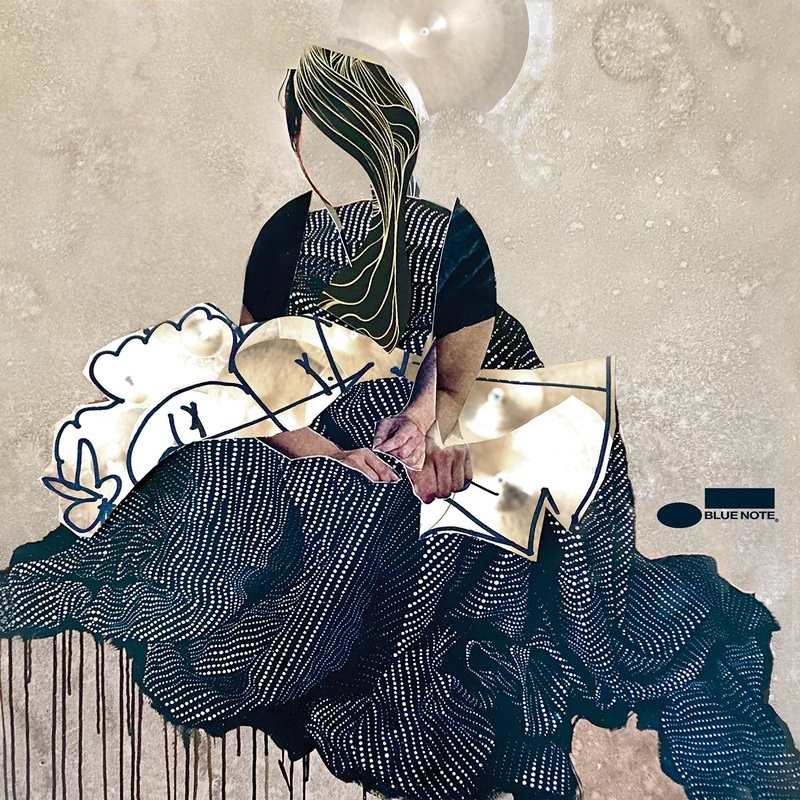 28 October 2021
Drummer and composer Johnathan Blake has amassed an enviable resumé over the last twenty-plus years, including gigs and records with Kenny Barron, Dr. Lonnie Smith, Pharoah Sanders, Ravi Coltrane, Oliver Lake, Maria Schneider, the Mingus Big Band, Kris Davis, Tom Harrell, Donny McCaslin, Linda May Han Oh…the list literally goes on and on. For his fourth record as a leader, Blake assembles some heavyweights young and old: keyboardist David Virelles, vibraphone master Joel Ross, fast-rising saxophonist Immanuel Wilkins, and longtime rhythm partner, bassist Dezron Douglas. With a lineup like that, plus the decades of experience everyone brings to the table, there's little chance of Homeward Bound sucking, and sure enough, it doesn't.
For a comprehensive taste, head straight to "Rivers & Parks." Blake sets the pace with kit work that takes advantage of every surface in his arsenal, allowing Wilkins and Ross to double the melody over a busy, but not cluttered foundation. Virelles's electric piano and Douglas' upright provide background color and, near the end, simmering solos to complete this portrait of twenty-first century hard bop. Not content to stick strictly to one iteration of jazz, Blake shows his versatility with the languorous ballad "Abiyoyo," the brief but funky fusion of "On the Break" and the groovy swing of "LLL." Throughout the band seems psychically connected to their leader's mind, letting him drive their performances with his expert drumming, and sometimes even coming off like his own extra limbs. The group ends the record with a surprise: a Latin fusion take on Joe Jackson's "Steppin' Out," recasting the song in a way of which its author would no doubt approve.
Blake's status as a sideperson has long been unassailable. With an album as good as Homeward Bound, especially on a label like Blue Note, his status as the kind of leader whose releases become events is assured.