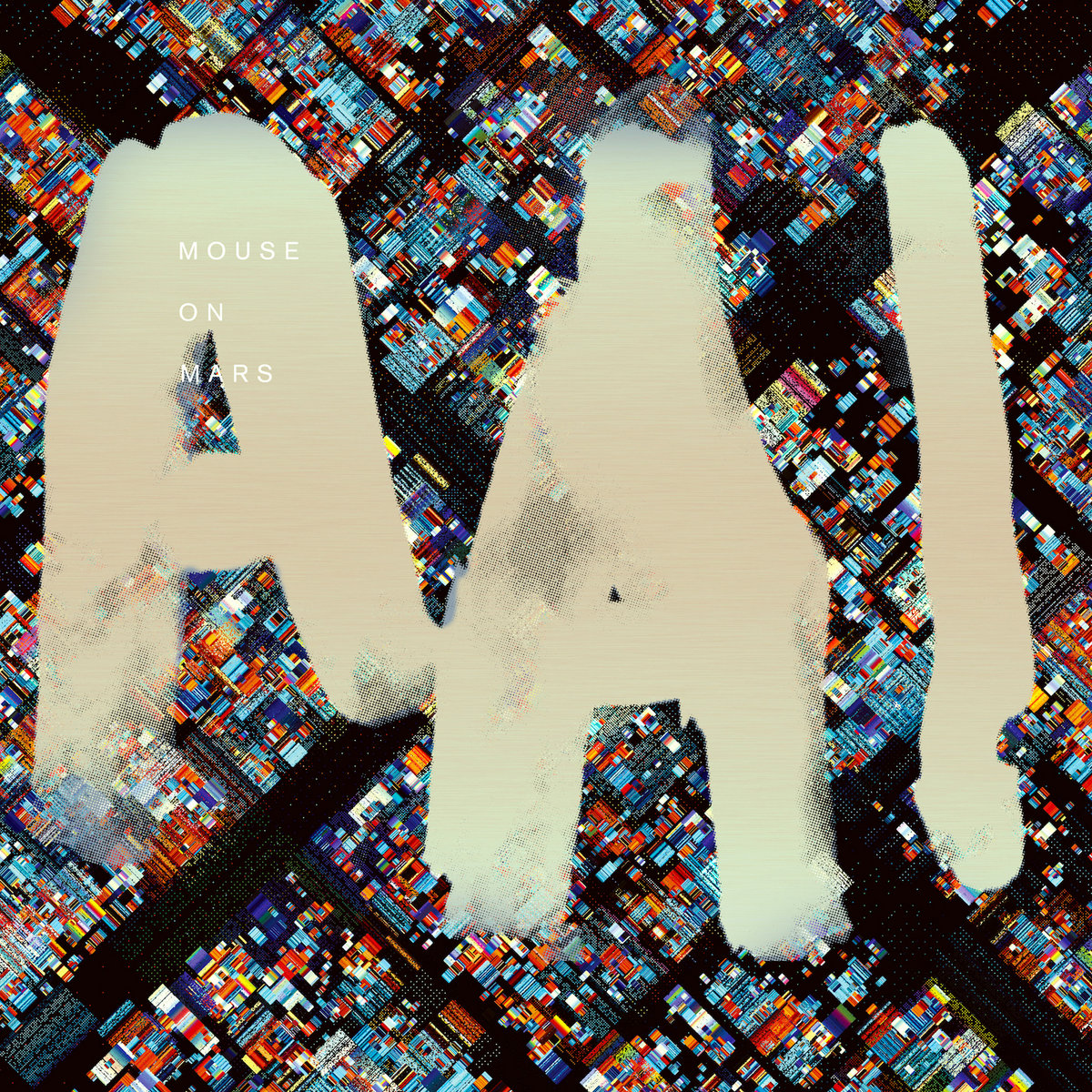 25 February 2021
When last heard, Mouse on Mars employed an A-list of performers to round out their 2018 LP Dimensional People. They took vocals from the windpipes of Beirut's Zach Condon and Bon Iver and morphed new identities for them, painted scenic tapestries with them, shaped animal balloons from them—all with the advent of computerized sonic design. After a few short exclusively productive years, members Jan St. Werner and Andi Toma return with more participants in the fold, chiefly writer and scholar Louis Chude-Sokei, programmers Ranny Keddo and Derrek Kindle, and "AI agency" Birds on Mars. Rather than allow these constructors ascertainable proof of their marks left on new album AAI, the goal aims to create a piece of music brought to you by inhuman talents.
Artificial intelligence has done everything these days from generating memes, composing operas, and even penning a spec script for Seinfeld. Leave it to St. Werner and Toma, who not long ago developed the app fluXpad for users to literally hand-draw their own electronic music, to pull the world of tomorrow nearer still. The small but effusive team designed a software for modelling speech. So while the discernible words you hear on this record are provided by Chude-Sokei, the "voice" is "spoken" by the AI. As eerie as this might sound, the words are worth heeding, no matter the register.
By the time you reach "Doublekeyrock", you have a sense for the AI's two modes: straightforward (enough) to convey the text and, in this song's sense, gleefully contorted… or perhaps learned. Like all cognitive beings, this program too develops over the course of its life, attempting new tricks and going out on its nonexistent limbs to offer various flare from its entirely self-automated thought process. No synapses fired the old fashioned way, just hardwired artistic gestures. So when this song breaks for a moment to highlight the bare speech sample and it appears nonsensical to your ears, that's because the AI is essentially freestyling. It's not your father's jam session.
While they bear much exploratory likeness to fellow Thrill Jockey duo Matmos, AAI is easily the closest they have come to actually imitating them. Whereas Matmos selects a different object or set of objects as both muse and instrument to guide the next project's direction, Mouse on Mars have at last found the mutually interactive answer to that formula, quite literally collaborating with their focus. Not since Big Black's winking acknowledgement of Roland (the fitting name given to their mainstay drum machine, the Roland TR-606) as band personnel has a synthetic entity been treated with such reverence.
The central essay on AI reaches its unsettling yet prescient height on "Borrow Signs", illustrating how human-seeming AI can become, blurring our established system of semiotics and languages in order to produce new meaning for itself. This retroactively offers an explanation, albeit a surreal one, for the mystery lyrics to "Doublekeyrock" and others before it. Think of the sensation like scatting, if that makes you more comfortable.This scatting feature dominates much of the record's more driven tempos and suffers from a sameness that quickly settles. Despite the group's capability to reportedly "control parameters like speed or mood" for the voice, the tool unfortunately presents as less of a varied wonder than it may have seemed while recording.
When considering the technological singularity, you can either embrace and accept it or you can be spooked by it. Mouse on Mars see it as a boon just as much as a necessity, breaking forth from the restrictions boxing us in creatively. AI, according to them, isn't the scary silicon soul we've come to fear from pop culture like H.A.R.D.A.C. or HAL 9000. AAI —an acronym for Anarchic Artificial Intelligence—is a more novel experiment in principle than on wax. The leap forward in sound is merely conceptual, which is not to say that the concept isn't exciting. As Chude-Sokei prophesizes on "Speech and Ambulation", it's safe to assume that AI has needs to be satisfied. Could it be possible for it to need to express itself artistically? Should that be the case, Mouse on Mars have just teamed up with it to make their most impactful narrative album with small traces of what hints to later be truly revolutionary.
You may purchase the record here.