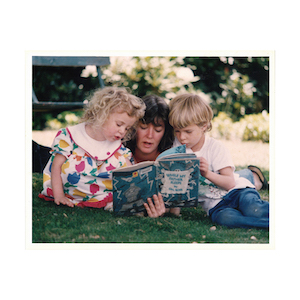 31 August 2019
Whiplash mood swings, abrupt stylistic shifts and nonstop tension make for riveting – and exhausting – listening on the sophomore album from the Olympia, Washington-based Oh, Rose. Fronted by mercurial singer Olivia Rose, this nimble quartet sketches angsty portraits of souls in extreme distress, presenting tortured testimonials that often sound like the prelude to a complete meltdown.
Blending everything from fidgety funk grooves and swooping synths to slashing electric guitars and delicate melodies, While My Father Sleeps might indicate a band trying too hard to prove its versatility if not for Rose's tortured charisma. She lays out her agenda on the opening track, "25, Alive," repeatedly exclaiming, "I don't wanna feel anger anymore," in increasingly desperate tones, even as the music see-saws between churning rock and woozy balladry, suggesting the road ahead will be uncertain at best. On the jittery "Politics" Rose plunges into the kind of fervent repetition that would be cathartic in a different setting, defiantly chanting, "I miss no one"; here, it's downright unsettling. Powered by a breakneck tempo, the atypically catchy "Easy" finds her comforting someone who's "sadder now," while the woozy "Harry Potterjuana" seeks respite from a "world dying," without apparent success.
If Olivia Rose is short on solutions, her vivid accounts of mental-health crises reveal a finely tuned sense of empathy. Like an old-school blues musician, she taps into the dark places of the soul, casting a mighty spell in the process.