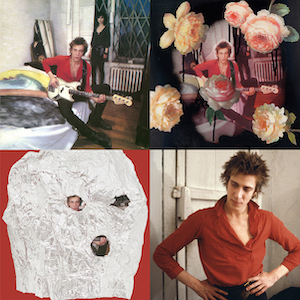 3 February 2021
A prominent member of the literary wing of New York City punk, along with Patti Smith and Tom Verlaine (his former Television bandmate), Richard Hell only made two albums in his brief recording career, 1977's confrontational landmark Blank Generation and 1982's Destiny Street. In the informative and entertaining new liner notes for Destiny Street Complete, Hell describes the final mix of this less-successful sequel as a "morass of trebly multi-guitar blare."
Today, he's seized the opportunity for a do-over, and then some. The two-disc Destiny Street Complete features four different takes on the album: the original version, demos from 1978 to 1980, a stripped-down edition from 2009 and a contemporary remix. If that sounds like overkill, it turns out to be a fascinating exercise. Hell's reservations about the sound of the original release aside, the various incarnations of Destiny Street offer a platform for a diverse variety of gifted guitarists, including Robert Quine, Naux, Ivan Julian, Marc Ribot and Bill Frisell. Along with vibrant covers of Dylan ("Going Going Gone") and the Kinks ("I Gotta Move"), the songs include such striking originals as "Time" and "Downtown at Dawn," showcasing his gift for being tough-minded and tender at once. And Hell's piercing voice, pitched between a nervous yelp and a confident croon, is an arresting mix of anxiety and determination that feels more like a confession than a performance.
Curiosities include the single version of "The Kid with the Replaceable Head," a genuinely fun bid for commercial success, and a moving live performance of "Time," from Robert Quine's 2004 memorial service.
Sadly, Destiny Street Complete is Hell's final rock'n'roll statement. Or is it? Given the music's prickly, exhilarating urgency, it's easy to hope for another round.