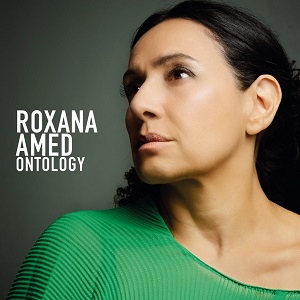 12 April 2021
Born and bred in Argentina and residing in Miami since 2013, singer, songwriter and producer Roxana Amed carves out a distinctive space for herself in contemporary music with Ontology. Her style is rooted in jazz – the swing of her band, particularly pianist Martin Bejerano, and her ability to navigate around the melody attest to that. But she also incorporates rock and pop into her original material, all of it filtered through her South American heritage for an atmospheric, enticing sound uniquely her own.
The mysterious shimmer of "Peaceful," the rock power of "Amor" and the smoky ardor of "Last Happy Hour" demonstrate a soulful touch with ballads, while the swirling "El Regresso" and the shapeshifting "Milonga Por La Ausencia" let her soar over more rhythmically challenging material. She also puts lyrics to already established jazz pieces – always a risky move, but one that pays off with takes on Wayne Shorter's circuitous "Virgo" and fellow Argentinian Alberto Ginastera's almost impossibly lovely "Danza De La Moza Donosa" and frantic "Danza Del Viejo Boyero," on which she forgoes a libretto and simply scats. The model for putting words to pieces not designed for them may be Cassandra Wilson's version of Miles Davis' "Blue in Green" – which Amed also includes here, perhaps as a nod to a chief inspiration.
Amed ends the record with "Winter," a brooding ballad that serves as a nightcap after a substantially fulfilling experience. Named after the metaphysical study of existence itself, Ontology answers its title's basic question with a finely crafted statement of artistic purpose.