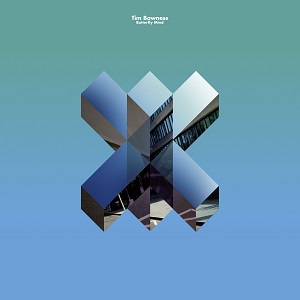 5 August 2022
Singer, songwriter and all-round music impresario Tim Bowness operates in a fairly unique artistic area. With a wide range of musical interests (check out his The Album Years podcast with No-Man partner Steven Wilson, on which he seems to have a working knowledge of nearly everything), the Northwest England native pulls in bits of progressive rock, swathes of electronic pop, smidgens of postpunk, and a heaping helping of whatever it is that folks like David Sylvian and Kate Bush do to make up a colorful, soulful, intelligent vision, as represented by his seventh solo album Butterfly Mind.
Though he's able to pull in high-profile guests, Bowness uses a core band of regular producing/writing partner Brian Hulse, bassist Nick Beggs (Mute Gods, Steven Wilson, Kajagoogoo) and drummer Richard Jupp (ex-Elbow) to create vibrant collages of sounds, all of which work toward serving the song. Thus the electronic clangs, synthesized atmospheres, artfunk rhythms, jangling guitars from Van Der Graaf Generator singer Peter Hammill and textural flute from Jethro Tull leader Ian Anderson come together around Bowness' deceptively plangent vocal and acerbic lyrics, making the poison go down smoothly. Magazine's Dave Formula adds buzzing synths to the already aggressive "Only a Fool," giving the tense blend of thrusting bass, unsettling keyboards, mournful vocals and stripped-down drumming an extra charge. The electro pop of "Glitter Fades" smoothes out the sonic waves, but does so in service of a pensive melody and lyrics that encapsulate the title nicely.
Unsurprisingly for any artist who's lived through the past few years, this is a bitter set of songs, from the angry threat of "We Feel" to the emotional self-evisceration of "Dark Nevada Dream." Bowness delivers his messages undercover, with the bittersweet melancholia of "It's Easier to Love" and the naked desperation of "Lost Player" couched in lush balladry. Even the absolutely beautiful "About the Light That Hits the Forest Floor," which guest-stars former No-Man violiinst Ben Coleman and tries its damnedest to find hope, qualifies its celebration of love with "the need to keep escaping." That Bowness can communicate such anguish with music that beguiles, even uplifts, tells you how strong his vision is, and how effective his means of making us all feel it all right along with him.