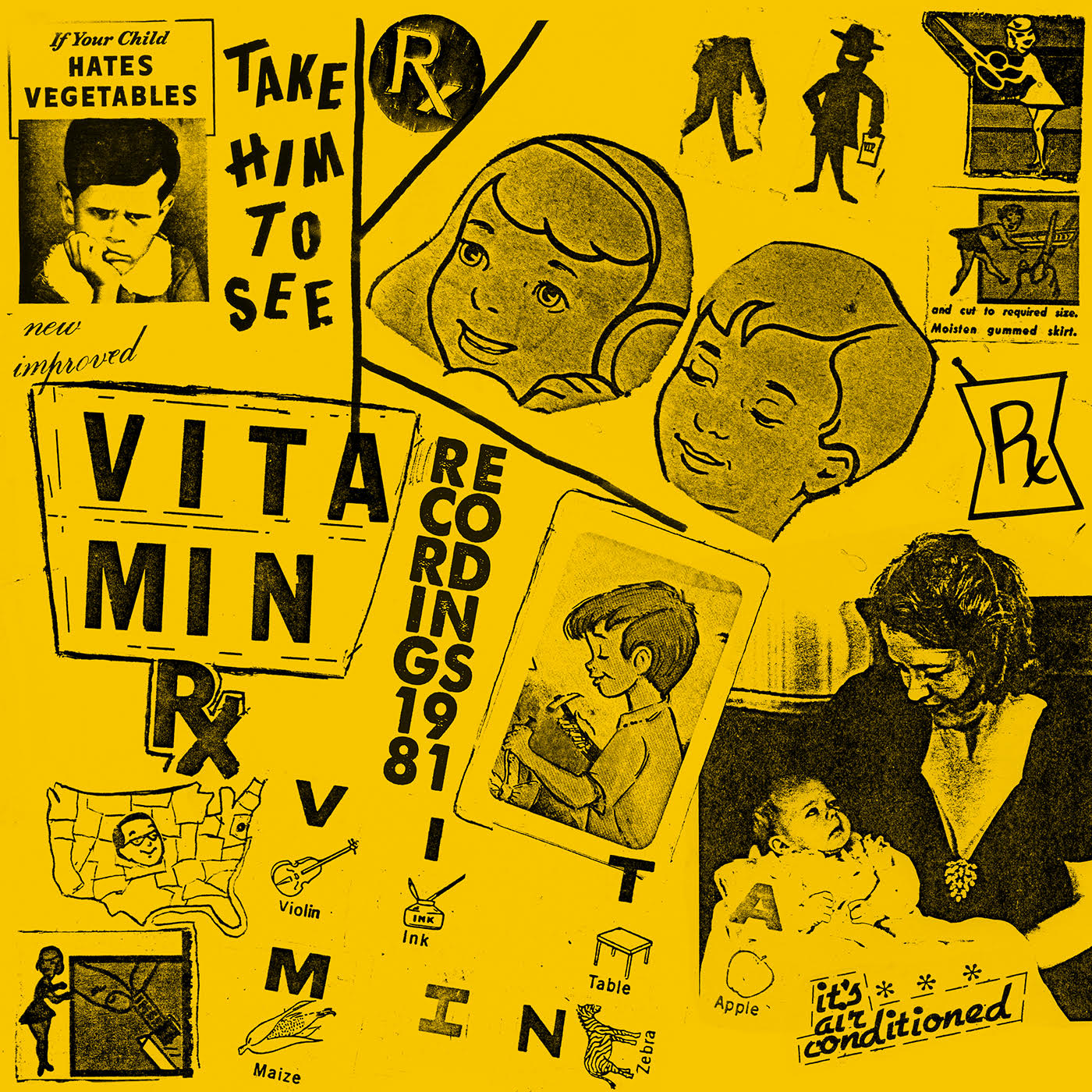 28 June 2021
File under what could have been. Vitamin, or at least the iteration captured here that included violinist, keyboardist, and vocalist Margie Politzer (who had previously been in a better known Boston cult band called The Girls), lasted only a short time and burned out quickly, but had this material been more widely heard, they would've deservedly left a greater mark on the Boston post-punk scene they came out of and perhaps even the national underground music scene. The material here is that good.
Included are 4 studio tracks and 9 live tracks, all among the best American no wave/post-punk material of the era, like a Bostonian answer to New York no wave acts too many to mention or even bands like Minutemen who were clearly in thrall to Wire, Gang of Four, The Fall, et al. but taking it further in their early days. They were snottier, artier, weirder, and especially live, just vicious-sounding (perhaps the influence of the Boston hardcore punk scene can be heard here) on occasion without being inaccessible as they sound notably more fun and in a way straightforward than most of their New York contemporaries. The 9 live tracks here are unusually excellent-sounding, too, taken from soundboard recording at the Underground and an excellent audience recording from the Rat that could fool listeners into thinking it's also a soundboard recording!
Don Giovanni has really done the world a service here. Perhaps and hopefully, they'll be more appreciated today than they were 40 years ago, misfits in a Boston scene more accepting of outwardly "rock" bands than artier, but still accessible and fun groups like this one. Perhaps the fact that the studio recordings were produced by Politzer's friend Roger Miller from Mission of Burma may pique some interest here, as does the fact that this was the launching pad for the career of then-teenage guitarist and co-band leader Jason Shapiro, later in Celebrity Skin and now in Redd Kross. Even aside from those impressive connections, though, this material and group stand on their own.