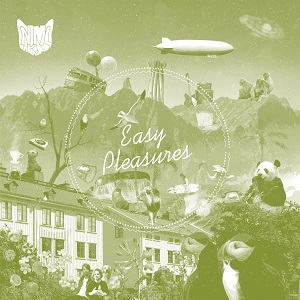 18 February 2015
Hailing from Gothenburg, Sweden, Animal Daydream debut with four songs nodding to the mellow sounds of '70s soft rock.
Though only a duo, Animal Daydream's sound is grand. Lush production encapsulates perfectly crafted songs, allowing vintage synthesizers and smooth vocals to work the Steely Dan vibe. The title track references Fleetwood Mac, not only in lyric, but also in sound: jangling guitars recall Lindsey Buckingham's fluid playing and drum rolls ape Mick Fleetwood's distinct style. It's like Jackson Browne used Air as his backing band.
It's winter in the Northeastern US, but, with Animal Daydream, we can have a bit of summer. Sit back in your favorite chair and imagine it's a convertible, top down, cruising up Pacific Coast Highway with no destination in mind and nothing to do for the foreseen future. Easy pleasures, indeed.