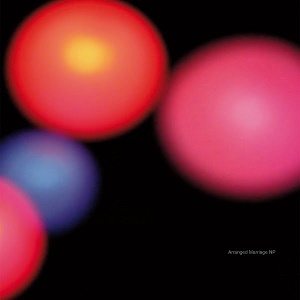 12 April 2017
New Paltz, NY ambient duo Arranged Marriage NP deliver a stunning debut that merges Indian classicism with Brian Eno's sonic manipulation.
Arranged Marriage NP hovers in the ethereal space between radio and static. Mustafa Bhagat's (Biryani Boys) beautiful sitar expertly explores the space between sound, drone and silence, while Jerry Adler (Wave Sleep Wave, The Blam, Flugente) creates a swirling electronic squelch borne from his effects-laden guitar and synthesizer. The resulting "odd conversations," as the two call them, produce a relaxing, yet engaging effect that is calm but focused. Both musicians drive the melody, which ranges from classical Indian to serene sonic experimentalism and on to even spaghetti western fare. Take the rock'n'roll out of The Beatles' most psychedelic recordings and you'll probably end up with this.
The sitar is a grand instrument that deserves more recognition. Couple it with a guitarist focused more on space than dominance and something truly magical happens. Tap into another plane away from life's daily stress and just be for a moment.