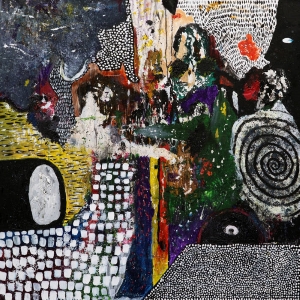 11 February 2023
Over the years I've known of relatively few bands from the eastern port city of Hull, UK. The Housemartins were maybe the first. Then Red Guitars and Everything But The Girl.
Flash forward nearly 40 years. I can't recall where and when I first heard Hull's bdrmm, but I was immediately enamored with their sound and song construction on tracks like "Push/Pull" off the "Bedroom" LP (Sonic Cathedral, 2020). For me, the song most prominently blends elements of early Dead Can Dance and DIIV.
Take a listen. And definitely seek out the first LP if you haven't heard it.
Happily, my friend Marsie just alerted me to the new single, "It's Just a Bit of Blood", and the announcement that bdrmm will release its second LP, "I Don't Know" June 30th on Mogwai's Rock Action label.
With the new single, the band has stuck to a winning formula. Their dream pop and shoegaze-forward sound carries through. Ryan Smith's vocals are reminiscent of Thom Yorke which certainly can't hurt in attracting fans either. The song builds off a recurring melody, surging and slowing down before nearly becoming unhinged and rising into the stratosphere at breakneck speed by the ending.
This superb single was produced and mixed at Nave Studios in Leeds and mastered at Abbey Road.
Links