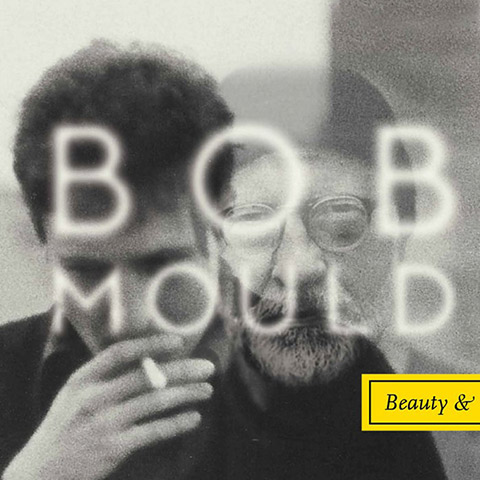 16 July 2014
Bob Mould follows up 2012's Silver Age (perhaps his finest solo release up to that point and a blistering return to form) with the even better, darker, more eclectic Beauty and Ruin. If Superchunk's somewhat similar I Hate Music (released last year) was the darker twin and follow-up to their 2010 comeback album Majesty Shredding, this album functions in a similar way.
So what makes it even better than the already excellent Silver Age? There is more lyrical depth, for starters, as some of the tracks were clearly inspired by the death of Mould's father in 2012. As for the music, the tracks range from the ultra-catchy "I Don't Know You Anymore" (which sounds like something his '90s band Sugar would've released as a single circa 1992) to the folk-pop of "Forgiveness" to the full-tilt hardcore punk assault of "Little Glass Pill"and "Kid With Crooked Face" with other ground covered throughout as well. For instance, opener "Low Season" sounds like the slow-burning churn Mould has been great at since at least Flip Your Wig's "Find Me" in 1985. Furthermore, his great backing band (drummer Jon Wurster and bassist Jason Narducy) is perhaps his best ever and with every release and live show, they lock in tighter, not only echoing but matching his previous power trios in power and execution.
The bottom line is that with what is his strongest solo and possibly his best work since Husker Du's heyday, Mould is in his mid 50s and at the very top of his game now. Wow.