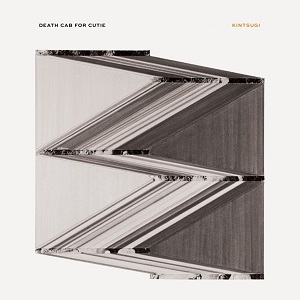 10 April 2015
With its fourth and fifth LPs—Transatlanticism (2003) and Plans (2005), respectively—Washington's Death Cab for Cutie crafted arguably the two best pop/rock albums of the last twenty years. Sure, the group's first three records hinted at the exceptionally melancholic yet catchy and bright songwriting to come, but no one could've predicted how much of a universal evolution would come with their two immediate successors. Bursting with understated yet precisely poignant lyrics, fragile vocals, infectiously heartbreaking melodies, and endearing instrumentation, Death Cab for Cutie managed to pinpoint and vindicate every subtlety of love, loss, and life in under 90 minutes. Few other artists have managed two masterpieces in such succession.
Unfortunately (but understandably, in a way), the band's next couple albums—Narrow Stairs (2008) and Codes & Keys (2011)—didn't reach the same extraordinary heights. The former was too inconsistent, sparse, and simple, offering many very good songs but only a single great one ("Grapevine Fires"). Subsequently, the latter full-length proved to be more reliable, luscious, and affective, with a grander sense of cohesion and purpose; however, it still ranks below the aforementioned prestigious pair, as does the band's newest effort, Kintsugi. Favoring a more electronic/'80s synth pop aesthetic, the record doesn't really offer any surprises or monumental moments, but that doesn't mean it doesn't satisfy. On the contrary, it still packs quite an emotional and melodic punch, once again showcasing their trademark penchant for touching words and whispers, unassuming yet gripping guitar lines, engaging rhythms, and curious atmospheres. In other words, although these elements aren't combined as perfectly as they were ten years ago, they're still done very, very well here.
The title of the record is derived from a type of Japanese art in which broken pottery is reassembled. Metaphorically, it also relates to the idea of accepting ruptures and repair as part of one's history, which fits Kintsugi perfectly since it follows the departure of founding guitarist/producer Chris Walla (who still appears on the album), as well as the 2012 divorce of vocalist Ben Gibbard from actress Zooey Deschanel. Given that Codes & Keys was partially inspired by his joy at being a newlywed, the startling contrast in background context here is stark but relatable.
In fact, the album's opening track, "No Room in Frame," demonstrates well how Gibbard is handling the separation. Evoking Elvis Costello's "Accidents Will Happen" in its first line ("I don't know where to begin"), the statement likely also finds Gibbard admitting that he's still struggling to move forward. With an upbeat melody, spacey ambience, stilted percussion, and delicate piano and guitar riffs, the verses are intriguing yet reserved, while the choruses (during which Gibbard asks, "Was I in your way? / When the cameras turned to face you/ No room in frame / For two") is warm but bittersweet, as well as overtly reflective. Like all of Kintsugi, it doesn't bring anything new to the DCFC arsenal, but it's precisely this familiarity that makes it irresisitable.
The same can be said for "Black Sun" and "You've Haunted Me All My Life. The former track is a slightly more antagonist and electronic gem in which Gibbard inquires, "How could something so fair be so cruel / When this black sun revolved around you." Interestingly, he also says, "And there's a dumpster in the driveway / Of all the plans that came undone," which could be referencing both Plans and the occasional driving symbolism on Transatlanticism. Later on, the bold acoustic guitar chords and somber singing in "You've Haunted Me All My Life" are tenderly poetic and revealing, with a tone of reluctant acceptance that gives it great weight.
There's a wonderfully dreamy and retro '80s quality to "Everything's a Ceiling," whose melody, while captivatingly serene, sounds a bit too close to that of "Your Heart is an Empty Room." Gibbard conveys closure in his delivery too, so it's more uplifting than expected. Afterward, the frantic excitement, piercing electric piano, and smooth harmonies of "El Dorado" are utterly hypnotic, while album closer "Binary Sea" is easily one of the best piano ballad's Death Cab for Cutie has ever created. Its echoed effects and steadfast narrative leave listeners with the same sense of awe that comes from watching the sentimental closing shots of a profound film. It's a superb way to end.
Kintsugi isn't necessarily a fresh, surprising, or brave effort musically; there's almost nothing here that fans of the [now] trio haven't already heard over the last decade or so. Still, it's the record that needed to be made, as its sense of real-life catharsis, understanding, and internalization seep through on every song. As always, Gibbard empties his heart and mind into the microphone, and neither his voice nor his lyricism has suffered from age or experience. If anything, he sounds more mature and confident than ever, so while Kintsugi isn't the best DCFC album around, it proves that Death Cab for Cutie is probably still the best pop/rock band around.