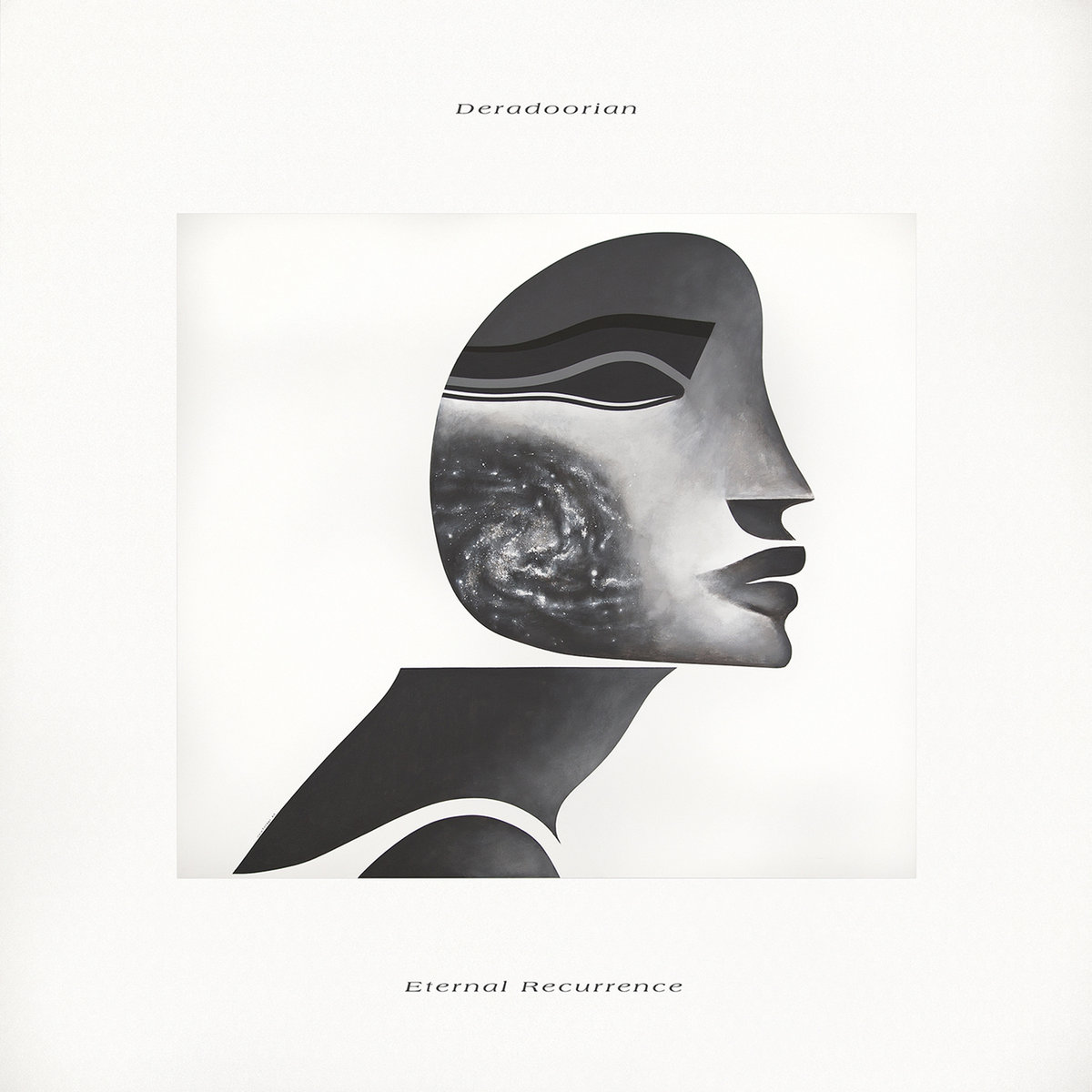 6 November 2017
Angel Deradoorian's leave of Dirty Projectors in 2012 wasn't in search of greener pastures per se, but pastures that accommodated her creative needs. Her mark on Bitte Orca remains unmistakably vital, albeit worlds apart from her solo work that preceded it. Enough years had passed between her time with the company that her full-length debut would breathe fresh life into her career at any rate, yet The Expanding Flower Planet would define her as an artist no matter its place in history, presenting such a knowing embrace of her innate ether via backroads of haunting electronic pop. Curiously, her latest release Eternal Recurrence reverted back to older habits rather than follow her current avenue, despite embarking on its recording just days before the fruition of her debut.
Using the Mind Raft EP track "Moon" as a reference point, much of Eternal Recurrence's makeup similarly consists of Deradoorian honing in on a meditative drone, wavering between no more than two or three distinct chords in its runtime, letting the root note set guidelines for her vocal course of action. Big Sur's spiritualistic and simmering influence on its visitors was once popularized in its eponymous novel penned by Jack Kerouac over half a century ago, and given her relocation to the coastline for the crafting of this EP, the truth to that notion appears staid. The contents within are a shamanistic rumination on love's crucial part in willingness to live, create, and practice love oneself. None of its six songs are busy productions. Both "Return-Transcend" and "Mirrorman" end awkwardly with unadorned vocals repeating mantras in the fallout of their respective choral maelstrom and sparse synths.
If sound were permitted in a sensory deprivation tank in order to produce the same desired effect, Recurrence would be a safe bet for hitting that mark. The music often comes and goes in pulsations, with nary a hint of anything percussive. "Love Arise" and "Mountainside" sing of love with arresting beauty and a delivery that nods towards a chilling outlook. While on paper, "Love's the only thing keeping me alive," and, "Love is all around," may seem like positive claims, but the tortured self-searching gloom Deradoorian applies to the phrases prove too unsettling to be filed under "easy listening." Those hoping for a continuation of Flower Planet's vocal-and-synth combo gymnastics will be met with disappointment. Recurrence is not so much a collection of songs as it is a creepy tone poem for the purpose-confused soul.
You may purchase the album here.