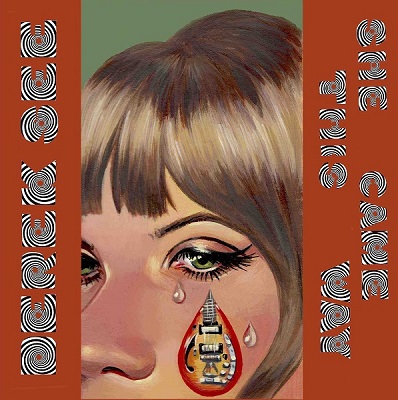 28 July 2013
Derek See is a musician who wears a lot of hats. In addition to playing in his current band The Bang and his recent work as roadie (and occasional keyboard player) for Iggy and the Stooges, he is also the creator of Derek's Daily 45 (a blog obsessively detailing '60s r'n'b, garage, mod and other 45s from that era) and an occasional rock scribe as well.
You can add solo artist to that list, though it's hardly a new venture for him. It's just that this is the first release under his own name since 2006's Adobe Creek. As such, there are six tracks, five of them shimmering, psychedelic pop that sounds like a lost time capsule from the mid to late '60s. Only "McQueen (Slight Return)", a funky '70s style instrumental, is different, but it's a nice change of pace all the same.
It should also be noted that while the digital version features all six tracks, there is a very limited edition 7" (of which I was lucky enough to get a copy) that contains the A-side along with "McQueen (Slight Return)" as its B-side. The cover art by Galine Tumasova is also stunning.
You can stream and buy it here.